Town of Plympton-Wyoming, Ontario
Where good things are growing
Business View Magazine interviews representatives of the Plympton-Wyoming, Ontario for our focus on Economic Development in Canadian Municipalities
Southwestern Ontario is home to the friendly town of Plympton-Wyoming. Conveniently located 60 minutes from the City of London and only 15-minutes from Sarnia, travelling is easy via King's Highway 402. Plympton-Wyoming offers gorgeous landscapes as well as sandy beaches along the shoreline of Lake Huron. Always renowned for its rich farmland and prosperous agricultural industry, the area is abundant with fruit orchards, sugar shacks, and roadside farm stands. The town was officially created in 2001, when the Township of Plympton and the formerly independent Village of Wyoming amalgamated. Two decades later, it's a diverse town blending both rural and urban lifestyles with a wide range of amenities and services.
Mayor Lonny Napper shares, "I have lived in the area almost 80 years, so we've got a lot of history. People are friendly. In December 2010, we had a big snowstorm, and 1,500 motorists were stranded along Highway 402. Residents opened their homes and just brought people in. If somebody here gets down on hard times, everyone's there to help them. It's a great place to raise your children." Carolyn Tripp, Chief Administrative Officer (CAO), has a slightly different perspective, having arrived in the area five years ago. "There are beautiful shorelines along Lake Huron most people aren't even aware of. The sunsets are second to none. As the Mayor said, it's a community that takes care of one another. I couldn't believe how friendly everyone was when I first arrived. I never felt that same warmth in other larger urban areas."
Tripp is just one of many discovering the benefits of living in Plympton-Wyoming. Over the past few years, the town's population has rapidly increased to around 9,000 and it's expected the Statistics Canada's 2021 Census will put the number closer to 10,000. "Our growing population includes families with children utilizing all of our amenities," Tripp explains. "Other places struggle with students not returning after going away to college or university. But we have lots of young families and that's somewhat unique."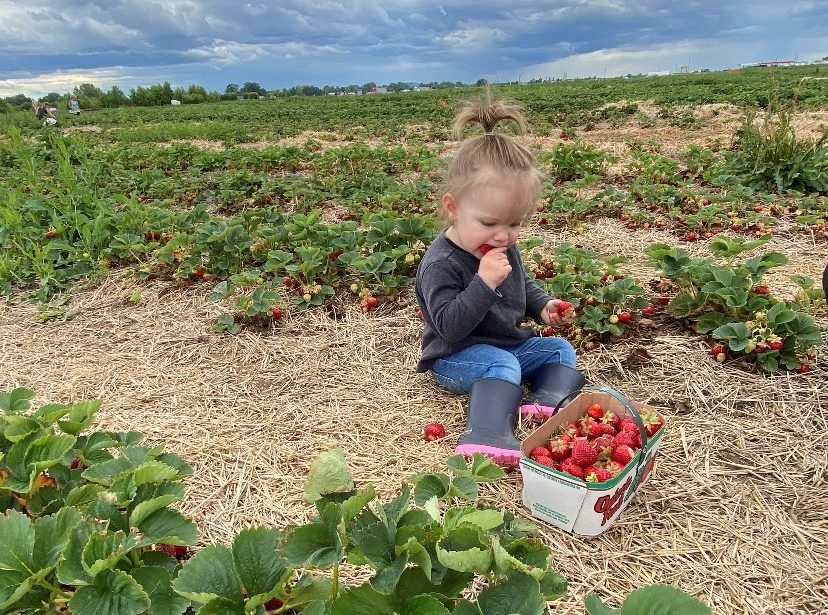 The town itself is very diverse, comprised of different smaller communities, each with their own personality and charm. Currently, the Village of Wyoming remains the largest urban area, but the Villages of Errol and Camlachie, along Lake Huron's shoreline, are quickly catching up. As a result of this ever-increasing influx of people, there's been unprecedented residential development. Currently, there are 20 to 25 planned subdivisions in various stages, which when fully completed will add between 1,200 and 1,500 quality homes to the community.
Maintaining this growth isn't easy. Mayor Napper admits, "I've seen lots of changes and watched things grow progressively. I think what we're doing in rural Ontario is quite a struggle. You need to be aggressive and forward thinking if you want to survive. That's our biggest struggle – to move with change. That's the sore point with most of the people here. They don't want change. But governments change, so we must move with the flow. There used to be seven 100-acre farms on a road, now there's one farm on 4000 acres. Since farmland is taxed lower, that takes a lot away from infrastructure and taxation. It's more of a challenge to maintain infrastructure while maintaining a balance between residential and rural."
It may be tough, but Napper makes it work – even if it takes time. About five years ago he suggested implementing a truck rest stop along Highway 402 to help prevent accidents on the busy roadway. Although turned down at the time, his idea recently became a reality. A former inspection and weigh station along the highway has been converted into a truck rest stop to accommodate 14 commercial vehicles. This new facility is especially essential considering how Plympton-Wyoming's farming and agricultural industries depend on safe transportation. The community has several niche markets with worldwide distribution. Mayor Napper reports, "Copper Flats Bison Co., only farms bison. Upland's Pheasantry, one of our largest companies, raises pheasants, shipping them all over."
Despite the region's popularity in farming and agriculture, the biggest employer remains the chemical plants and oil refineries just outside Sarnia. However, over the next few years that could change as the residential development boom is inspiring a similar boom with businesses downtown. "A few years ago, we implemented the Façade and Structural Improvement Program; hoping to improve some of our downtown community buildings. Several entrepreneurs took advantage and some new businesses have even come in," Tripp says. "LOCA is a new farm to table restaurant. The owner utilizes all local produce and meats. It's really taking off; she has lineups. Other businesses have been expanding like Great Lakes Goat Dairy, our local goat cheese factory. We now have the critical mass of people to support new businesses."
With economic growth comes the need to ensure an educated workforce for current and future generations of business. Education-wise, there are three primary schools along with several Catholic and Christian schools in the area. Even though there aren't any high schools in town, there are ones in the nearby community of Forest and the town of Petrolia that students can attend. Regarding secondary institutions, Mayor Napper states, "We have a great college here called Lambton College. It's in Sarnia but right on our border." The institution has been recognized for its research and innovation having received six awards in five years by Colleges and Institutes Canada (CICan). Just adjacent to the college is The Western-Sarnia-Lambton Research Park, which is a joint initiative between the County of Lambton, the City of Sarnia, and Western University. Established in 2003, it houses the Bowman Centre for Technology Commercialization – Canada's largest clean-tech incubator focused on industrial biotechnology.
Partnerships, much like the one behind the research park, positively impact the community. Opening The Plympton-Wyoming Health & Wellness Centre is an exciting project both Mayor Napper and Tripp have been working on. "Local businesses and organizations, like the Wyoming Lions Club and the Plympton-Wyoming Agricultural Society, donated," explains Tripp. "We've now raised $400,000 towards attracting two medical doctors and renovating the former TD Canada Trust building the bank donated. We've turned the negative of the bank leaving into a new positive for the community." Mayor Napper adds, "The town has many examples of successful collaborations. I've had a 30-year relationship with our sanitation company, Marcotte Disposal Inc. They have a good recycling program going on. We also work with The Plympton-Wyoming Fire and Emergency Department. It's a volunteer-based service with two stations. They do a remarkable job."
The town also makes an outstanding effort offering residents a wide range of outdoor activities to engage in. There are many winding trails, such as the Wyoming to Reeces Corners Trail that connects the two communities together. All the county roads are being repaved to include a bicycle path for cyclists. There is also The Highland Glen Conservation Area – 11 hectares of forested ravine. "We have two other large municipal parks with beachfront and The Wyoming Pool right beside McKay Park," Tripp says. "It's extremely well used for swimming lessons, etc. We even have skateboard parks and ball diamonds."
She also mentions how green initiatives are "always top of mind being an agricultural community." The County of Lambton has installed several electric vehicle (EV) charging stations and an Electronic Recycling 24-Hour Drop Bin is available, ensuring electronics are appropriately disposed of. Sustainability, especially water related, is always critical. "Erosion along the shoreline of Lake Huron because of high-water levels is a problem," reports Tripp. "Shoreline revetments are being used, but luckily, this year water levels have dropped. Things are improving."
Looking ahead three to five years, Mayor Napper wants the town even more unified as one municipality. He states, "I'm very adamant that if we don't move forward, we'll be left behind. I think we've been on the right track, even though people don't like changes. A population of 10,000 won't survive on its own very long out there, so you've got to change and in such a way that everybody buys into it. Every year, it gets a little easier. The government is starting to recognize rural Ontario for what we are. Now it's up to them to provide funding if they want to protect our farmland. We're not going away. We have a place in society, and I think it's great."
AT A GLANCE
Town of Plympton-Wyoming, Ontario
What: A friendly, rural community; population 9,000 and growing
Where: East of the city of Sarnia in Southwestern Ontario
Website: www.plympton-wyoming.com