Kerrville, Texas
A Gem in the Heart of Texas Hill Country
Rich in cultural offerings and community services, Kerrville, Texas tips its hat to a bright future
The city of Kerrville offers a unique blend of natural beauty, cultural attractions, and outdoor recreation, making it a place of choice for both residents and visitors. Located in the heart of the Texas Hill Country, the city of 25,000 is ideally situated only one hour from San Antonio, but is, as Mayor Judy Eychner points out, "an entity of its own.
She continues, "We are unique in many ways. We're a small town but our arts, music, and culture rival what some of our big cities offer. It's fantastic." One example is the Kerrville Symphony of the Hills, a 75-piece Orchestra that has been a part of the fabric of the community since 1992.
On the recreation side, the renowned Guadalupe River provides a scenic backdrop to six miles of trails that wind through the community. Kerrville is also home to 26 parks, including Louise Hays Park, which is located along the river. "So much of our lifestyle is centered around the river, the water, the outdoors, the parks," Mayor Eychner affirms.
Since Kerrville's beginnings, the river has been a significant part of the story of the community, and still is today, as Todd Bock, Kerrville Economic Development Council (KEDC) President, adds, "The Guadalupe River was the foundation for the founding of Kerrville. A man by the name of Joshua Brown went on an expedition and ran across those beautiful cypress trees on the riverbanks, settled Kerrville downtown, and developed a shingle factory. Since then, having a river running through the center of town is one of the major assets that the city has leaned into, for a lot of our growth, our tourism."
A recent milestone and point of pride for Kerrville is the completion of the 2050 comprehensive plan, which Eychner says has provided a road map for the future. "It was a plan that was put together in just nine months, and it was put together by the people, for the people," she elaborates. "It has been fantastic. All of our decisions are based on that information and what came out of that 2050 plan." Bock asserts that this plan is also the backbone of the city's economic development, as efforts are made to transform Kerrville's economic landscape
Focusing on sectors such as aerospace and light manufacturing, KEDC aims to attract new business in the aerospace and light manufacturing sectors, which will not only provide economic growth but also enhance the city's reputation as an innovative hub.
He acknowledges, "Our organization is funded by our local funding partners, which consists of the Economic Improvement Corporation, the City of Kerrville, the Kerrville Public Utility Board, and the county. We have buy-in from all of our major stakeholders and all of our funding sources in this town, which consists of our elected officials, who are also behind our organization and the success that we have been having. You can't have success without the backing of your local community in any project."
KEDC Executive Director, Gilberto Salinas explains how this strategic direction has led to the recruitment of several prominent companies, positioning Kerrville as a major player in the aerospace industry. Notable additions include Killdeer Mountain Manufacturing, Gulf Avionics, RBR Aviation, Aero Parts and Supply, Rice Helicopter, and Mooney Aerospace Group. Adding that there are other companies coming on board, which the city hopes to be able to announce within the year, he offers, "We had the direction from the 2050 comprehensive plan to go after those kinds of companies. So as a result of that, we started the process of building an aerospace and aviation cluster, which is really exciting. For a community, our size, the assets that we have in place, the plan, the strategy, rivals some of the larger metros."
In addition, these companies, many of whom have come in over the last three years, have added 1,200 jobs to the city, and Salinas believes this is only the beginning. "I like to say that big fish draw bigger fish. So, we've got a very healthy pipeline as far as projects in the realm of economic development," he maintains.
City Rebranding efforts have also been underway in collaboration with Arsenal Advertising, the Mayor notes. The brand's new tagline, 'Texas, Crafted Beautifully" was carefully chosen after researching the charms of the area with a distinct push towards showcasing local artistry and craftsmanship.
Julie Davis, President and CEO of the Kerrville Convention & Visitors Bureau stated " A fresh approach to our brand will serve us well into the next decade as it embodies the spirit of innovation that founded our town while inspiring visitors to discover Kerrville's unique offerings."
On the education side Schreiner University, celebrating its 100th anniversary, is a key institution in Kerrville, with plans for further growth. The presence of Alamo College's branch and three local school districts further emphasizes the city's commitment to workforce development and educational opportunities for its residents. Salinas recounts, "The word that comes to mind is alignment. All three of those educational institutions and entities align very well with our industry, creating a pipeline of talent, which for a community our size, and from an economic development standpoint, is a dream come true."
Peterson Regional Medical Center serves as a major employer and contributor to both the economy and community of Kerrville, servicing the city and region. James Avery Artisan Jewelry also holds a special place in Kerrville, attracting tourism and representing the entrepreneurial spirit of the city. Supporting these valued existing businesses and expanding and retaining a local workforce are other areas of focus for the KEDC.
"That is something that we have also taken as part of our charge at the KEDC," says Bock. "We work with all of our major employers and small businesses for their needs. We conduct and host roundtable discussions where we bring in all of our CEOs and owners and get their needs and the challenges that they face within the community, and we offer solutions to them, based on our channels with the state of Texas, and our other economic development partners. We also look to anyone within our community that is looking to do an expansion, to assist them in any way that we can."
During COVID, a virtual Entrepreneur Center was created to empower potential business owners and support existing businesses looking for direction. "It is part accelerator, part incubator. We offer some training, we have speakers that come in and provide information to our local entrepreneurs, from marketing, to finance, and accounting. And then we have the networking side, meeting with other local business owners, and then reaching out to our colleagues in San Antonio and Austin and providing their employees access to that network, especially as it pertains to funding for small businesses," he conveys.
Tourism is the main economic driver for the city and is the second major employer in the county after medical. To continue to promote Kerrville as a destination, Julie Davis, President and CEO of the Convention and Visitors Bureau shares that the focus is on four pillars- The Outdoors, Nostalgia, Culture, and Culinary, highlighting all the best the city has to offer. The Kerrville slogan, 'Texas Crafted Beautifully' is a tribute to the entrepreneurial spirit that is alive and well and the city, and Davis says, "We have what we call a Crafted Experience where you can really come in and craft your own good time here in Kerrville, whether that is hiking and biking or going to one of the great food places we have, going to a James Avery, exploring a museum, taking in a symphony, a theater. It's really creating your own vacation destination."
The city also hosts numerous events throughout the year, including the famous Kerrville Folk Music Festival, the Kerrville Chalk Street Painting Festival, and a much anticipated Fourth of July festival. "That event happens on the river with live music from famous bands. This year is Randy Rogers, and it's free," Davis portrays. "Getting someone here as a visitor can then turn into a business and a development opportunity, and we've actually seen that happen here. So, we definitely try to bring in more tourism. We've got 1,200 hotel rooms, 14 hotels, and a growing short-term rental market as well, and we just want to keep those hotels full."
With continued growth on the horizon, Kerrville is working to increase its attainable housing inventory, welcoming Lennar Homes, who have recently broken ground on the first residential subdivision in the city, which is attracting other developers to the area. Mayor Eychner asserts that this will be a priority moving forward, admitting, "This is probably our biggest issue right now. It seems like we can bring in the businesses, but we don't have any place for them to stay."
As for what else the future holds, she says business attraction is key, especially finding those that align with Kerrville's vision. "We're not here to accept every business that might want to look at us as a possibility. We have a lot of retirees in our town, and they retire here because they love the area, they love the Hill Country, they love the tourism, they love the outdoors, they love the beauty. They don't want things to change, but if we don't continue to grow, it's not good for our city. So, maintaining the status quo is important, but we are constantly looking at what we can do to improve what we've got."
AT A GLANCE
Kerrville, Texas
What: A growing city attracting light manufacturing and aerospace industry
Where: Kerr County, Texas
Website: www.kerrvilletx.gov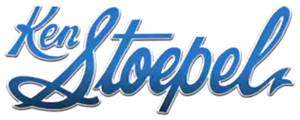 Ken Stoepel Ford – www.stoepelford.com
Hill Country Pride: Ken Stoepel Ford – Embracing Community, Building Connections
At Ken Stoepel Ford, the heartbeat of our dealership is the unwavering care we provide for our customers. From the moment you step into our showroom or connect with us online at www.stoepelford.com, you'll be embraced as part of our extended family. We don't just sell trucks; we build connections that last a lifetime.
With roots deeply embedded in the Texas Hill Country, we take immense pride in our community. Through our support of local charities, schools, and events, we support the place we call home, fostering a sense of togetherness and unity.
But our commitment doesn't end there. It extends to every interaction we have with our amazing customers. From attentive listening to genuine understanding, we go above and beyond to cater to your unique needs. At Ken Stoepel Ford, you're not just a transaction; you're a valued member of our family.
Join us today and experience the warmth and care that permeates our dealership. Visit our showroom or explore www.stoepelford.com. Discover firsthand why we proudly proclaim our legacy as "Hill Country Proud Since 1966." Let us show you what it means to be a part of the Ken Stoepel Ford family.

HCTC – www.hctc.net
Born as a Cooperative in February 1951 for the purpose of furnishing telephone service to rural areas of the Texas Hill Country, Hill Country Telephone Cooperative has grown and evolved into HCTC. Customers now have access to state-of-the-art services including fiber optic broadband connectivity, data warehousing, and telecommunication products. Today HCTC's network spans over 15 counties and 3000 square miles.