John Mullen & Company
A legacy of serving the insurance sector
Business View interviews Terry Mullen, CEO of John Mullen & Company, for our focus on Excellence in Professional Services in Hawaii
John Mullen & Company was established in 1959 in Honolulu, Hawaii by John and Margaret Mullen after the couple decided to move home and business from California to the Aloha State. As an independent insurance adjusting and investigative firm, John Mullen & Company serves the insurance sector in the investigation and handling of claims.
"An independent insurance adjuster is particularly well suited to the State of Hawaii due to its geography," Terry Mullen, CEO at John Mullen & Company, explains. "There is a lot of business here involving large insurance carriers like Lloyd's of London. The carriers on the U.S. mainland don't want to go through the bother of opening their own office. They simply want to sell insurance and they generally need to have claims handled locally – this is the service that we provide."
John Mullen & Company largely started off this way, handling claims by U.S. companies and other major operators that had interests in Hawaii but lacked a physical presence. The company is generally given a certain level of authority before reporting its findings and recommendations to the insurance carriers.
"On a day-to-day basis, our adjusters gather information," Mullen continues. "If it's a property claim, they'll then estimate the damages before making a recommendation to the carrier. For some carriers, we issue payments ourselves while for others, we request payments come from them. If a case isn't resolved by the time it reaches an attorney, we hire the attorney from a pre-set list and work with them to defend the claim."
The company also handles self-insurance and captive insurance. Around a quarter of John Mullen & Company's business deals with self-insured entities. In these cases, however, it's worth remembering that the process remains largely the same as with traditional insurance claims.
Currently, John Mullen & Company consists of around 80 members of staff, with natural fluctuations in employee numbers occurring. The company has been stable, operating with between 75 and 85 employees, for approximately five years. It has seen some fairly dramatic growth in recent times, however, primarily on the property side. "The values that we instil among all our employees are simple," Mullen says. "If our investigations reveal that we owe something, we believe we should pay it – and we should pay it today. This is what we present to our clients. If, on the other hand, we don't feel that we or our client owes anything, we believe that we should tell them this in a clear, open manner."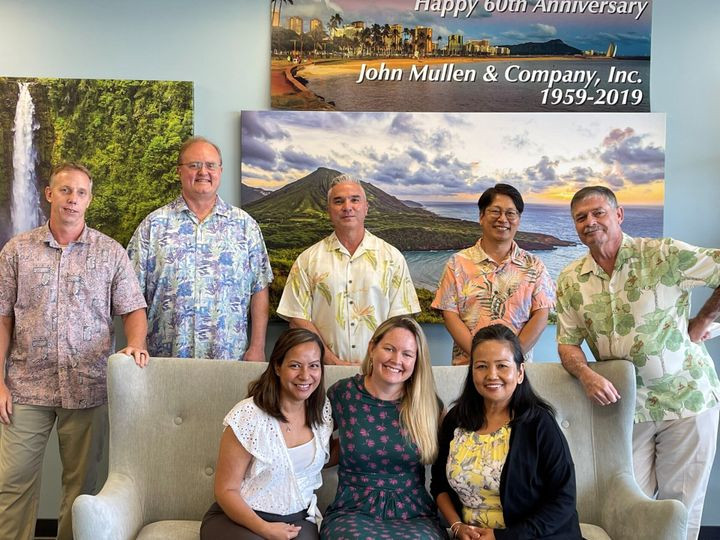 An estimated 95% of the claims assessed by John Mullen & Company are about supporting individuals to get back on their feet as quickly as possible, with as little grief as possible. "We encourage our employees to treat claimants as they would like one of their family members to be treated," Mullen adds. "This approach really works. It resonates with people and on the rare occasions we have issues with employees, it's generally when they stray from this ethos."
This simple approach has resided at the center of everything that John Mullen & Company does since its beginnings as a family business. These values have remained at the forefront even as the company has expanded and been subject to a takeover by its largest client, South Korea's DB Insurance. "I've been amazed at how good a partner DB has been," Mullen admits. "This has been the case since they began working with us as a client in the early 2000s. It says a lot about a company – particularly one as large as DB Insurance – that they have allowed us to continue unchanged, with the same family-centric approach that we have always embodied. They didn't even want us to change our name."
Alongside DB Insurance, John Mullen & Company also attributes part of its success to the Hawaii Insurance Division, which oversees the entire insurance industry within the state. "The department has been hugely supportive and not allowed bureaucracy to create unwanted hurdles," Mullen notes. "They've observed, carried out their due diligence, and decided that with everything working well, nothing needs to change. For a government agency to behave in this way is incredibly refreshing."
John Mullen & Company works across every island in the State of Hawaii but around 80% of the firm's staff is located in its main office in Honolulu. The company ultimately aims to expand to other parts of the US, with this being mentioned as a long-term ambition by DB Insurance.
On the mainland, independents like John Mullen & Company normally only have two- or three-person offices. However, due to the separation of Hawaii from the U.S. mainland, the company has grown far beyond this. This presents opportunities but also challenges.
"We try to adapt ourselves to the current insurance market in Hawaii," Mullen says. "Right now, most of the activity is in property claims. This is where most of the hiring and training is. In Hawaii, the insurance market doesn't have particularly strong internal training programs and our office has taken on that role as much as any company in the state. We are known for training the industry, so people try to steal talent from us, constantly, because we train our people well."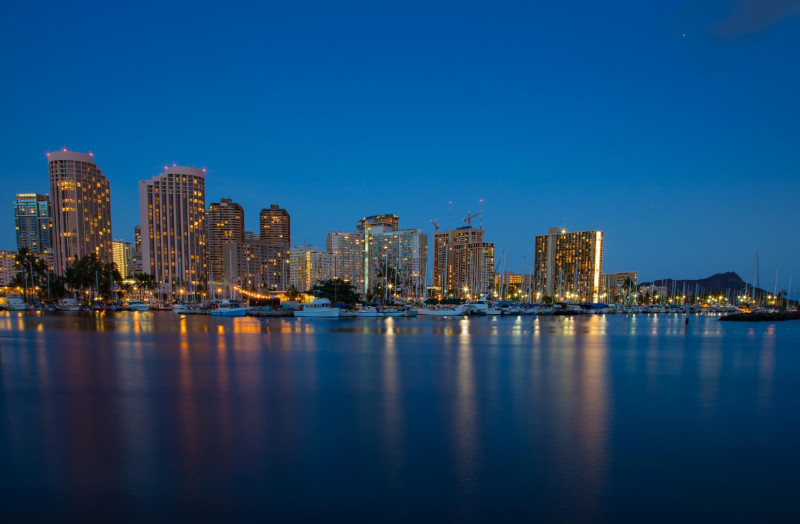 John Mullen & Company's long-term business plan is to maintain its stability even as its rivals attempt to poach its best and brightest. The firm aims to continue offering consistency of service, making it the choice for companies entering Hawaii. "I firmly believe that the people working for any organization ultimately determine whether it works or not," Mullen comments. "John Mullen & Company is one of those lucky businesses where our people ensure that it works. And so, we make sure we look after them."
During the COVID crisis, for example, John Mullen & Company was one of the first organizations in Hawaii to shut its doors. Two days after home working was touted as a means of reducing the virus' spread, Terry's daughter Sara Mullen, President at John Mullen & Company, announced that all employees would be working from home for the foreseeable future. Online training was immediately offered to help employees manage the transition.
"We didn't miss a beat," Mullen explains. "Although the pandemic did require us to completely re-think our roadmap. We rebuilt our physical office three months before COVID hit. We held a grand opening on our 60th anniversary in October 2019 and then, just a few months later, we shut it down. We had a million-dollar office that was empty. But the main thing was keeping our employees safe."
John Mullen & Company has maintained a hybrid work environment to this day because the majority of its employees worked just as well, if not better, in a home environment at least part of the time. Since restrictions have lessened, the company has moved people back into the office but none of its employees is expected to be physically present in the office five days a week.
"We have maybe 30% of staff in the office on any particular day," Mullen says. "That's a major change from the way we used to operate. When our lease ends in five or six years, we will reduce our physical footprint. It shows how we are adapting to new ways of working. Hybrid work provides benefits in terms of sustainability and wellbeing and is well suited to the insurance sector."
Even as John Mullen & Company has adapted to embrace digital working, camaraderie in the workplace remains important. "Treating people in a friendly, compassionate fashion can be challenging when you aren't engaging with them face to face," Mullen acknowledges. "We work hard to ensure that all our employees continue to prioritize the human touch when they're dealing with colleagues or customers. In the new world of work, our values remain unchanged."
AT A GLANCE
John Mullen & Company
What: A leading insurance claims adjuster
Where: Honolulu, Hawaii
Website: https://www.johnmullen.com/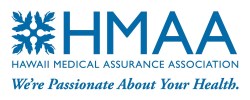 Hawaii Medical Assurance Association (HMAA) – www.hmaa.com
HMAA is committed to helping Hawai`i businesses save on group health insurance costs and has been providing quality benefits since 1989. HMAA's medical plans cover traditional and alternative care including chiropractic, acupuncture, and massage therapy. Additional HMAA benefits include dental, prescription, vision, life insurance, and wellness services.