Jefferson Township, New Jersey
Lakeside Living at its best
Business View Magazine interviews Eric Wilsusen, Mayor of Jefferson Township, New Jersey, for our focus on Economic Development in U.S. Cities & Counties
When life hands you lemons, they say to make some lemonade. That's something the folks in Jefferson Township, New Jersey have been doing for years.
"People came here to recreate," states Mayor Eric Wilsusen, acknowledging the history of recreation on Lake Hopatcong that goes back to the 1800s. "We used to have hotels that were so grand. Lake Hopatcong, at one time, was the place to come to just because of the hotels that were built up around the lake. None of them exist anymore. They all burned down." Jefferson Township lost their tourist industry back then. Lemons, for sure.
But, slowly, they rebuilt, with cottages instead of hotels. Wilsusen explains, "A Lot of these communities were built up around the lakes and were summer communities. And then over the years, they got converted to full-time homes. The vast majority of people are permanent, here, now."
Jefferson Township is 42 square miles, located in the northwest corner of New Jersey in beautiful Morris County. "What makes it unique is that we have Lake Hopatcong right in our backyard," Wilsusen says. "We encompass the largest shoreline of Lake Hopatcong, New Jersey's largest lake. That is our economic engine of the area. This area has been called the recreation capital of New Jersey, for good reason. It's just gorgeous! You have all these sub communities – Lake Shawnee, Lake Forest, Lake Winona, White Rock Lake, Cozy Lake, and Lake Swannanoa,  just to name a few – and many of them are built up around lakes."
Jefferson Township has the largest holdings of land for the Morris County Park Commission, with over 3,500 acres of protected land within the township boundaries. Much of that includes a trail system for hiking and biking, along with camping and picnic areas. The area abounds with recreation opportunities, making it a definite destination for outdoor activities. That's evidenced by the huge number of boats on Lake Hopatcong on the weekends. Locals joke that they only go out on the lake during the week – the weekends are too busy.
Chamber of Commerce President, Dr. Bret Hartman, shares, "The lake is the big draw… it's a hidden gem. And the restaurant community is amazing here. I live closer to the city and I don't think there's nearly as many good restaurants as there are up here!" The Airbnb business is picking up, too. "When I took office in 2019, we had less than half a dozen Airbnbs," says Wilsusen. "Now we're up to 25. So that's becoming very popular."
Education is strong in Jefferson Township, as well. Wilsusen is a graduate of Jefferson Township Public Schools and believes "public education is what you put into it… we have a good school system." The area is also home to Kean University. Within the past few years, Kean opened their Skylands Campus, dubbed the "classroom in the trees." The university transformed an old religious retreat into an environmental studies mecca – some of the classrooms even have sliding doors. "They open the doors and you're looking into this thousand acres of woods and lake. It is cool," Wilsusen says. "It's going to be another good economic engine for the area. It will drive more people in. I'm so impressed with what they did there. It's beautiful."
Unfortunately, though, Jefferson Township had some more lemons roll its way. In the State of New Jersey, legislation was passed in 2004 to preserve open spaces for water resources. It's called the Highlands Legislation in the northern part of the state. Preservation of land is certainly good, but Wilsusen contends that it's hurt them economically. "Because of that legislation, there are two different areas – a preservation area and a planning area. In a planning area, you can pretty much do what you could normally do for land use, not a lot of restrictions on what you could build. But if you are in the preservation area, there are strict provisions on what you can do."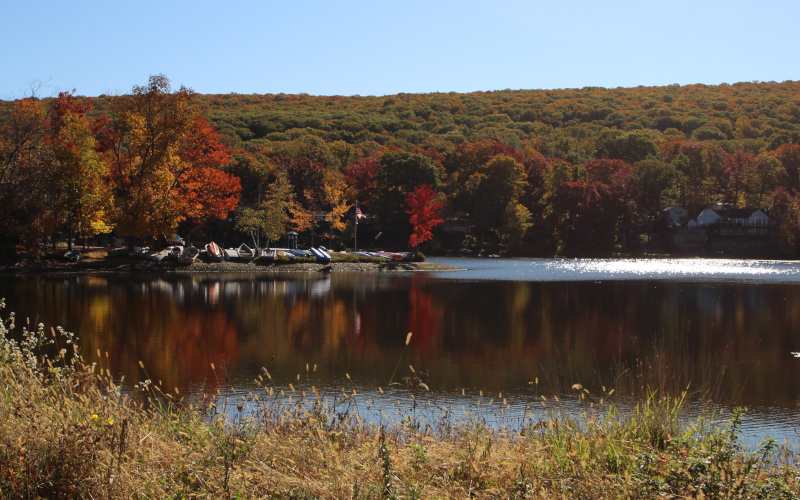 For example, single family homes must be built on at least a one-acre minimum piece of property. Wilsusen clarifies, "We're 80% in that Highlands region, which has really crushed us when it comes to any new development. The existing footprint that's here right now is pretty much what we can work with. It's really hampered us when it comes to our economic viability."
Mayor Wilsusen knows his community well. He'd worked in law enforcement for 30 years, closing out his tenure as the Deputy Chief of Police. He ran for office wanting to help his community, in large part, because of the Highlands Legislation. He admits, "I came into this office knowing that and seeing empty storefronts and things of that nature. I knew I had to do something to help sustain the businesses we have. I obviously don't have an economics background and I'm smart enough to understand that I don't know it all and that there are people smarter than me and have a lot of great ideas."
So Wilsusen put together a plan and the result was an economic development committee with 10 people from all walks of life within the community. Their goal is to sustain businesses, bring in new businesses, and drive the economy forward. Those meetings have generated a new focus: Ecotourism. The township secured a private $1 million donation to get the ball rolling, and the committee is working to take advantage of the open space they have and create more hiking, biking, and walking trail systems.
The pandemic ushered in a renewed desire for people to get outside and enjoy nature more. "All of our trails and our recreation areas were overwhelmed," Wilsusen says. "So we're creating a system in which people will hopefully want to come here and utilize our facilities, our recreation opportunities, and the lake."
Planning is now underway for the new marketing campaign. The economic development team have hired some experts to make it happen and really sell all four seasons of Jefferson Township, given that the trails can be used for winter activities, too, like snowshoeing and cross country skiing. They also hope to promote their great restaurant scene for post-hike dining. "Because of the Highlands restrictions, we've had to think outside the box, so we are hoping that Ecotourism is something we can parlay into, helping to drive some of our economic opportunities," Wilsusen says. "A municipality has to be business friendly. No one is going to come here if it's difficult for them to do business. It's not enough to just say 'we're open for business.' You have to put it into practice."
Hartman agrees. "Our business community is really good. Mayor Wilsusen was always involved here, even before he was Mayor. When he was a police officer, he was coming to events because he wanted to be more involved in the community. And that's what you see in Jefferson compared to other towns. Jefferson's got a different, cool vibe to it where people really want to help each other. They want the businesses to grow here."
Both men are hopeful for what's ahead for Jefferson Township, and that includes a new sewer system. A series of studies show that Lake Hopatcong has harmful algae blooms, fed chiefly by old septic systems. It's a common issue facing inland lake towns. Most of the towns around the lake already have sewer systems in place. Jefferson does not. "We put in a request for $90 million for sewers through the infrastructure program through the federal government," Wilsusen explains. The request passed the House and is now going through the Senate. "We're keeping our fingers crossed."
Speaking passionately for the township he adores, the Mayor adds, "You can't appreciate some of the beauty that we really have until you get up here in the northwest corner… I mean we are hills and valleys. We probably have 10 different lakes within Jefferson Township itself. I'm born and raised here and have lived here my whole life, so I really don't know any differently. But you have people who say, 'I don't need to go on vacation because I live in a vacation area.' It happens all the time."
And you better believe those folks are sipping on some ice cold lemonade, too.
AT A GLANCE
Jefferson Township, New Jersey
What: A delightful lakeside community, population 23,000
Where: Morris County, northwest New Jersey
Website: www.jeffersontownship.net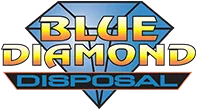 Blue Diamond Disposal, Inc. – www.bluediamonddisposal.com
Blue Diamond Disposal was founded in 1999 with just two trucks, 35 roll-off containers, and a lot of energy and ambition. After 20 years in business, Blue Diamond is very pleased by the relationships it has forged with the many municipalities throughout Morris and Sussex counties. Recently, Blue Diamond was recognized by an industry trade publication as one of the Top 100 trash and recycling companies in the country.
Back in late 2011, Blue Diamond started converting its fleet to CNG (compressed natural gas). A CNG station was built on-site, and Blue Diamond made a huge commitment to both the environment and their business by changing over all the rear-load packers and front-load trucks to CNG. Not only was this an escape from the high cost of diesel, but it put Blue Diamond at the forefront of the solid waste industry as the first company in northwest NJ with a CNG station and truck fleet. As you may know, compressed natural gas is the cleanest burning transportation fuel on the market today. The trucks run quieter, are environmentally friendly, and do not subject any municipalities to the harmful effects of diesel exhaust.
While Blue Diamond offers services all across North Jersey, they have proudly been servicing Jefferson Township for over 20 years. They look forward to continuing this special relationship for many years to come by providing the best customer service, and, commercial and residential waste and recycling services, in the greenest and cleanest way possible.
To learn more, please visit: www.bluediamonddisposal.com
Kean University – kean.edu
Since 1855, Kean University has built a legacy of delivering affordable world-class education and currently serves over 16,000 students worldwide. As New Jersey's first urban research university, Kean offers 50+ undergraduate and 70+ graduate programs in today's most popular fields. Kean students climb higher in excellent academic programs with strong career preparation and hands-on experiences in state-of-the-art facilities. www.kean.edu
Jefferson Township Public Schools – www.jefftwp.org
Jefferson Township Public Schools supports 2600 students in grades preK-12.  Our vision is to be a leader in academic excellence while developing healthy, well-rounded, resourceful students who are positive, contributing members of local and global communities.  Please visit our website at www.jefftwp.org for more information on our district.