The I.C.E. Service Group, Inc.
Safe and Responsible
Business View Magazine interviews Dennis Morgan II of the I.C.E. Service Group, Inc., as part of our focus on the logistics sector.
The I.C.E. Service Group, Inc. (ICE) provides packaging, logistics, material management & handling, as well as transportation services to the industrial, construction and environmental markets. The company offers rail, truck, and marine transportation, logistical support, fleet management, transloading, transferring, packaging, waste management support, transportation equipment sales & leasing, and staff augmentation services. It serves the hazardous material, petrochemical, waste, nuclear/radioactive, alternative fuel, steel/metal, machinery and equipment, paper/pulp/wood, sand/aggregate, and by-product industries in North America, including the Caribbean.
I.C.E. Service Group is a Small Business Administration (SBA) self-certified business. In addition, it operates as a Nuclear Quality Assurance (NQA-1) certified company under the auspices of the American Society of Mechanical Engineers (ASME).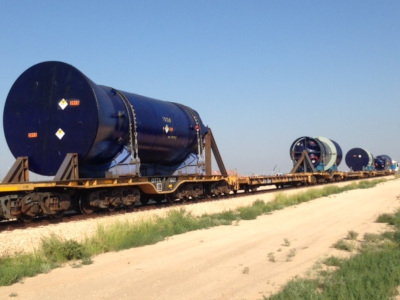 "The company was started in 2007 by myself along with my three partners Gus Chirgott, Mark Delfratte, and Steve Lipecky," recounts Dennis Morgan II. "We've been working in the industry, together, prior to that for 15 years. We helped grow the company we were previously with, substantially, from a start-up to over $100 million in annual revenue. The company went through various stages of buyouts and private equity investments. We decided it was time for us to go out and do it on our own. And that's what we did in October of 2007. So, now we've been working together for well over 25 years."
I.C.E. Service Group's corporate headquarters is located in Ambridge, Pennsylvania, some 20 miles northwest of Pittsburgh. "We also have other offices in addition to transload locations throughout the U.S. from California to New Jersey and states in between," Morgan adds. "Our customer base is in both the private and public sectors; public being government entities, such as U.S. Department of Defense, U.S. Department of Energy, the U.S. Army Corps of Engineers, the USEPA. The private sector is petrochemical & chemical market, the nuclear power industry, and the steel industry. The majority of our work is focused around the hazardous material market with a large concentration in the radioactive, nuclear and hazardous waste remediation markets. In addition, we do a lot of work shipping bulk petrochemical, general chemicals, liquid waste and hazardous materials via rail tank car."
Morgan explains how the company operates on the ground: "Sometimes we're a sub-contractor to one of the prime larger contractors on hazardous waste remediation or decommissioning projects. Or, we're working with one of the disposal facilities that's receiving the waste. If we're working at a private chemical factory or utility company, some of our work is contracted directly with that company. At other times, we're a subcontractor to a firm who's holding the larger contract and we're a piece of the puzzle. A lot of our work is through word-of-mouth. We have a very strong reputation enabling us to acquire leads from our vendors and our customers. We do a tremendous amount of marketing at various industry specific trade shows and conferences."
Morgan stresses that I.C.E. Service Group is always innovating, adding new products and services. "We're always looking at expanding and building it's an ongoing process for us," he states. "We're constantly building our fleet of packaging and transportation equipment, such as new intermodal containers. We add equipment to our fleet in a wise manner. We don't believe in building an inventory with a 'they will come' type of mentality. We plan accordingly, looking at backlog and future projections to determine what we need. Were constantly looking at possible acquisitions if there's a company that's a good fit for us to add into our service lines."
One such acquisition that allowed the company to expand its range of services took place in August, 2017. "The principals of I.C.E. Service Group purchased the assets Strategic Packaging Systems, LLC "SPS" headquartered in Madisonville, Tennessee," Morgan reports. The assets purchased included the building property, equipment, patents, customer list, and inventory of raw material along with finished products. SPS is a specialty manufacturer that creates packages, liners and tarps for the hazardous materials industry radioactive material, PCBs, waste and other hazardous commodities. The owner of SPS was looking to retire and the purchase was finalized. Now, we're constantly looking at developing new, soft-sided packages for different industries."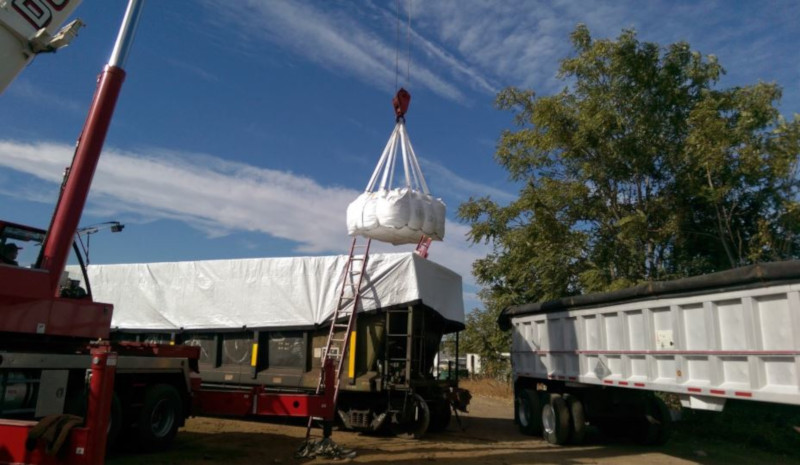 Going forward, Morgan says that continuing growth is a key part of the company's agenda. "We want to get larger both organically and inorganically by acquisition," he avers. "We've had eleven years of steady, profitable, controlled growth and that's how we want to continue. We want to make sure that our projects are being serviced, that we're maximizing profits, and our customers are happy."
If past is prologue, then keeping its customers happy should not be a problem for the I.C.E Service Group. "If you speak with our customers, they'd say the same things: we're reliable; we do what we say we're going to do; we never fail to complete a project; we complete things on time and within budget," says Morgan. "The work we do is done safely, responsibly, accurately and cost-effectively. We're conscientious, we take pride in our work; we take every project personally."
Check out this handpicked feature on Pinnacle Freight – Your truckload provider.
AT A GLANCE
WHO: The I.C.E. Service Group, Inc.
WHAT: A provider of packaging, logistics, material management, handling, and transportation services
WHERE: Ambridge, Pennsylvania
WEBSITE: www.iceservicegroup.com