Hatch Ltd.
Think globally, act locally
Business View Magazine interviews Amar Jolly, Hatch Ltd. Global Director, Nuclear, for our focus on the Canadian Nuclear Sector
Dr. Gerald (Gerry) Hatch was a celebrated Canadian metallurgist and multi-disciplinary consultant who became a member of the Canadian Science and Engineering Hall of Fame in 2011. His legacy company, founded in 1955, began in Toronto, Ontario as a pioneer of bold, engineering-based approaches to infrastructure projects (think: subway tunnelling), answering the call to what he believed were the most provocative technical challenges. In 1962, the company expanded – on its way to becoming the budding, world-renowned global consultancy, Hatch.
Flash forward to 2022, where Hatch has grown into a global engineering, project management, and professional services powerhouse. The firm's footprint now spans 65 ffices employing more than 9,000 people across six continents and ranks as a Top 225 International Design Firm according to Engineering News-Record. "The original company was composed of two metallurgical engineers and two heavy civil engineers – it's obviously grown quite a bit since those days," shares Amar Jolly, Global Director of Nuclear. "But we remain a private, employee-owned firm and we think that's a key differentiator for Hatch. It gives us the ability to think long-term, to look at trends over a longer period of time. As opposed to some of our competitors who are publicly traded, for example, and are very focused on quarterly or year-end results."
Whereas most of their competitors tend to home in on construction or project management expertise, Hatch likes to be technical experts and assist during the nascent stages to see where they can find value savings, add value engineering, and really drive a successful project for their clients. "We are a global company, but we operate as one Hatch – one flat, connected organization," Jolly says. "We think globally and act locally. So, wherever  there's a local problem, we can get into it. But we're not limited to local, or even national, personnel. We really try and glean our expertise from all over the world so that we ensure that we're bringing the best minds to the table."
For years, Hatch has been the go-to company for metallurgical projects, and the firm remains proud of the roots that line its spine. "It really drove some of the initial growth in our business," Jolly affirms. "I believe we're now on every single underground mining project in North America in some capacity." Hatch counts among its metals clients some of the top mining and metals companies in the world, including Alcan, Alcoa, BHP, Barrick Gold, BlueScope, Glencore, Rio Tinto, and Vale.
"We probably don't have the longest client list, but what we do have is a comprehensive list and repeat clients, and we like it that way," Jolly insists. "In energy, it could be regulators, could be government agencies, could be the actual utility. We also spend a lot of time with technology developers, so I think it's a spectrum with a lot of variety, which tends to keep things more interesting."
On the metals side, they even have some technology that they've patented and sold. "We're an Original Equipment Manufacturer (OEM) for high-temperature, high-pressure reactor furnaces," Jolly says. "Hard-to-melt metals, that's our specialty. We're very dominant in the spaces of platinum, titanium, and ferronickel. We've retained a lot of the skills that came from our original founder, Dr. Gerry Hatch, and his prominence in that area. We're engineers at heart but we're also entrepreneurs. That lends us to doing a lot of other really cool things in our other sectors, those being Energy and Infrastructure."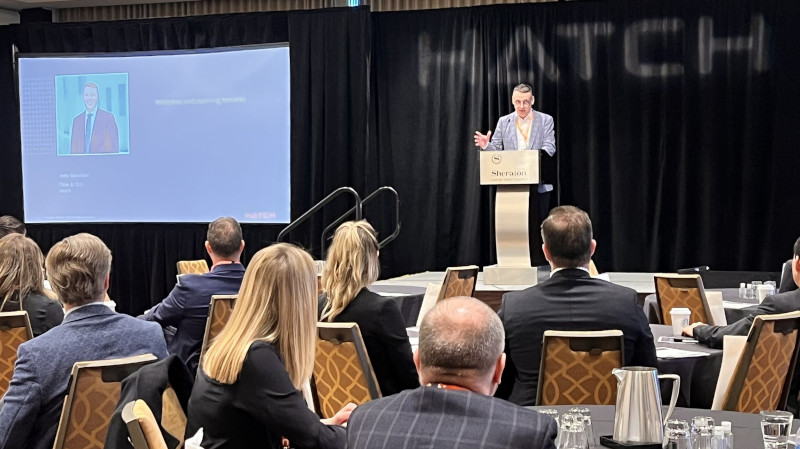 On the tails of its success with Metals and Minerals, Hatch eventually took a deep-dive to understand the trends in the nuclear industry – drifts they now see as majorly intersecting with some of their other project area boundaries. The company then challenged itself to work on "the tough problems" – those that represented the best chances of driving intended change.
"A number of years ago, a bunch of us got into a room, closed the door, and poured some coffee," recounts Jolly. "We asked ourselves, If we're really serious, as a society, that we're going to reduce carbon and go to net zero, how are we going to get there? We really thought the only way to do it would be to have nuclear as part of the mix."
Recognizing the need to tackle public perception problem areas of nuclear first, Hatch felt it was important to shift the discourse around the costs and waste associated with nuclear power. "People think nuclear is big and it's expensive," Jolly remarks. "Small modular reactors (SMRs) are all the rage right now, but back when we started doing this work, nobody knew what they were. Some of our first studies were for our mining and metals and oil and gas clients. They were telling us one of their biggest expenses, after labor, is energy. And they would ask, What are these SMRs? Unfortunately, about a dozen years ago, there wasn't much to tell them apart from, It's an emergent technology. It's something to watch. The potential is there. Hatch's answer today is very different."
Some of the studies that followed on from there led to Hatch working with government agencies on advisory studies that now inform many of the logistics, regulatory frameworks, and policies around nuclear. At one point in time, Hatch even funded an internal R&D program, to develop its own molten salt modular reactor technology.
"We took it through our Stage-Gate Process for R&D," Jolly recalls. "We actually created some intellectual property and some patents. Ultimately, we decided we weren't going to pursue this and become an OEM in this regard – that we were better suited to service the nuclear industry. And that's exactly what happened. We started supporting many of the SMR companies and technology developers. A few of them jokingly said, Hey, you're not a competitor anymore! Now you can help us look at some of these problems. So, we're getting into solving real challenges for our clients and supporting Canadian initiatives in provinces like Ontario, Alberta, Saskatchewan, and New Brunswick to create a manufacturing industry for mini-reactors."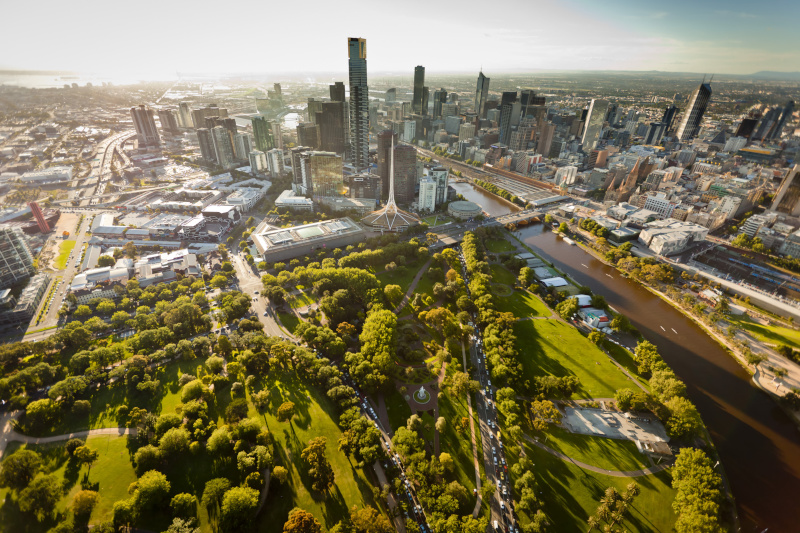 The other prong to their pro-nuclear argument was waste. "We really felt that the two were inextricably linked," says Jolly. "You don't get the social license to build a new reactor if you don't have a credible story about what you do with your waste. And we actually think there's a good news story here: that nuclear is essentially a closed loop. There is no smokestack, no pipe or flares required. We know where everything comes from. All the materials that go into a nuclear power plant are very regulated and controlled, down to which mine site it came from, where it was milled, how it was fabricated, who fabricated it, and when it was installed. The same is true on the opposite side, when we're taking things out. We have a very strict inventory system. We categorize, we separate, we put into containers. It's all checked and scanned. Regular waste gets free-released and goes off on its merry way, through recycling programs and all that good stuff. If there's metallic waste that could be activated, we ask, How can we volume reduce it? Could we do with less containers, less transportation, less handling? I think there's a lot of benefit here. We like how sustainable nuclear energy is and we want to bring an end-to-end solution that provides that."
With that education, it becomes easy to see how the boundaries of one industry arm can slip and get muddy with those of another, like infrastructure. Jolly again uses the example of SMRs to illustrate some of those collusions:
"On the small end of SMRs – micro-reactors – we think they'd be great for remote communities that are reliant on diesel generation to provide power. They're not connected to grids. Micro-reactors would allow for a couple of things to happen. Firstly, if you're a remote community and you're constrained on the amount of electricity you can use because of what you have installed as a diesel generator, once you put in a nuclear reactor, that constraint almost disappears entirely. Secondly, the biggest cost in diesel generation is bringing the fuel up to that remote location – trucking it in on ice roads, or flying it in. SMRs are built so that you can have 20-, 30-, even 40-year cycles of fuel, and they don't need to be refueled. This begs the question, What else could a community do if they had more power?"
"Could they solve some of their drinking water issues by running a desalination plant?" Jolly speculates. "Expand some of their agriculture by building greenhouses? Deliver district heating by running steam to the community? Encourage self-reliance by building some local industry? When power isn't a concern, it opens up a lot of other possibilities."
AT A GLANCE
Hatch
What:  Global engineering, project management, and professional services firm
Where: Mississauga, Ontario and other Canadian locations as well as 65 offices around the world
Website: www.hatch.com
ANRIC Enterprises Inc. – www.anric.com
Your success is our goal
ANRIC was established in the late 1990s (incorporated in 2002) to perform technical and professional engineering services associated with the evaluation and development of system and component pressure boundary design. These services encompass the power, chemical, and petrochemical industries in the nuclear and non-nuclear sectors. ANRIC provides domestic and international clients with services in professional development, quality assurance, engineering and consulting.
ANRIC specializes in providing professional development courses for engineers, managers and stakeholders in the nuclear industry. ANRIC is also involved in writing Quality Assurance manuals to CSA Standards and/or ASME Codes, and in assisting companies implement these manuals.
Mr. Richard Barnes, PE is the Senior Engineer at ANRIC with more than 35 years of experience in the design and construction of CANDU Nuclear Power Plants. He has gained international recognition through his involvement in the development of ASME Codes & Standards, nuclear industry CSA Standards and Japanese Standard – ITER.
ANRIC has a strong culture of safety, thoroughness and quality. The key to your success in the nuclear industry is your ability to assure safety, meet all relevant regulatory requirements, and ensure that your staff understands
Advanced Measurement & Analysis Group Inc. – amag-inc.com
YOUR PARTNER IN FLOW MEASUREMENT & PERFORMANCE OPTIMIZATION
Since 1993 AMAG has provided high accuracy, clamp-on flow measurement services worldwide, assisting our clients in achieving optimal performance within regulatory limits. Our CROSSFLOW™ clamp-on meters allow for measuring flow in high temperature and high radiation areas with accuracy to within ±0.3%.