FinPay
Putting patients first
Business View interviews Tim Kowalski, CEO at FinPay, for our focus on Innovation in Healthcare Professional Services
The financial landscape within the healthcare sector in the U.S. can be challenging to navigate. A lack of cost transparency, financial literacy, and affordable payment options can leave patients anxious and confused, even with the high-quality clinical care they receive. FinPay, a provider of patient financial management services recognized this problem and set about solving it.
Recently, Tim Kowalski, CEO at FinPay, spoke with Business View about the way that the company's solution gives patients clarity, peace of mind, and reassurance. "FinPay deals exclusively in the U.S. healthcare market with a mission to improve the management of patient financial responsibility," Kowalski explains. "Our clients are healthcare providers but, on the provider's behalf, we engage with patients because we believe that education and engagement are crucial to helping them understand the financial world that they will be navigating as they go through any kind of clinical care."
FinPay offers education to patients on topics like what their insurance may cover, what it may not cover, and other related matters. The company provides support to ensure patients fully understand estimates around the cost of care and, ultimately, helps them find the best way of meeting their financial obligations.
FinPay works with patients on specific financial policies, accepts down payments on their behalf, and offers zero-interest payments – whatever kind of financial support is needed to help them meet their financial needs in the most pain-free, convenient way. "We try to make the experience as positive as possible for patients," Kowalski says. "All patients are about to go through a clinical experience, which is unlikely to be something that they're looking forward to. We're here to talk about what can be a complex situation – the associated financial matters – but in a way that is straightforward, transparent, and easily understood. That allows them to focus on their health."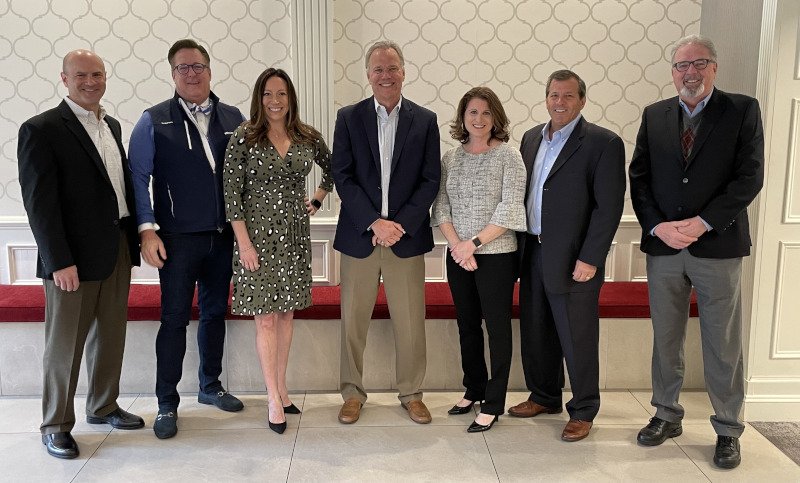 Utilizing a combination of online payments, FinPay offers a fully managed, tech-enabled solution that is closely interconnected with its team of patient engagement specialists. The company has several ways of interacting with patients but one of the most common is for the individuals to speak with one of these specialists. "We find that a one-to-one discussion with our patient engagement specialists offers the best approach for educating patients and explaining their financial responsibilities," Kowalski notes. "We do, however, also offer communication through an online portal, SMS, and email to ensure we offer a holistic suite of solutions. Still, we believe that a concierge approach where a patient can speak to someone directly provides the most calming experience."
Headquartered in King of Prussia, Pennsylvania, just outside Philadelphia, FinPay has a dedicated team across the U.S. The company currently boasts around 80 employees, with plans to grow that number to 100 by the end of 2022. This continued growth is a testament to FinPay's robust knowledge and decades of experience, which come together to provide a service that always puts the patient first.
Despite the company's success, it has not been immune to challenges. In fact, its work within the healthcare sector saw it at the forefront of one of the most testing times for any business – the COVID-19 pandemic. "When the pandemic first began to impact the US around March 2020 there was a lot of uncertainty," Kowalski adds. "Initially our clients weren't sure what was going to happen or if new deals were going to close. It quickly became apparent, however, that FinPay's solution could actually benefit clients and new prospects during these uncertain times."
Due to the efficacy of FinPay's offering, the company experienced rapid growth during the months of June and July just after the pandemic hit. This meant that the company had an extremely strong 2020 because, in a world of uncertainty, prospective clients realized that FinPay could offer a stabilizing influence for patients. FinPay's growth has not stopped even as the most disruptive impacts of the pandemic have subsided. The company had a strong 2021 and continues to set new records in terms of revenue and growth in 2022 as well.
"Our entire mission is geared towards improving the patient experience," Kowalski continues. "While we focus on the U.S. healthcare system, we developed our operations by looking at behavioral health – issues like substance abuse and mental health. If you think about those patients, the difficulties that they may be experiencing are particularly stark. Patients often have a tough time, so we engage with them to make their experiences as positive as they can be, so they get the help they need."
As such, FinPay's culture revolves around empowering all its employees with the resources they need to improve the patient experience. Its workers have embraced this wholeheartedly and the company is keen to reiterate its focus on making things better for patients at every opportunity. It surveys every patient it engages with, achieving an impressive 11% response rate, and a positive feedback score of over 95%, something that FinPay is hugely proud of.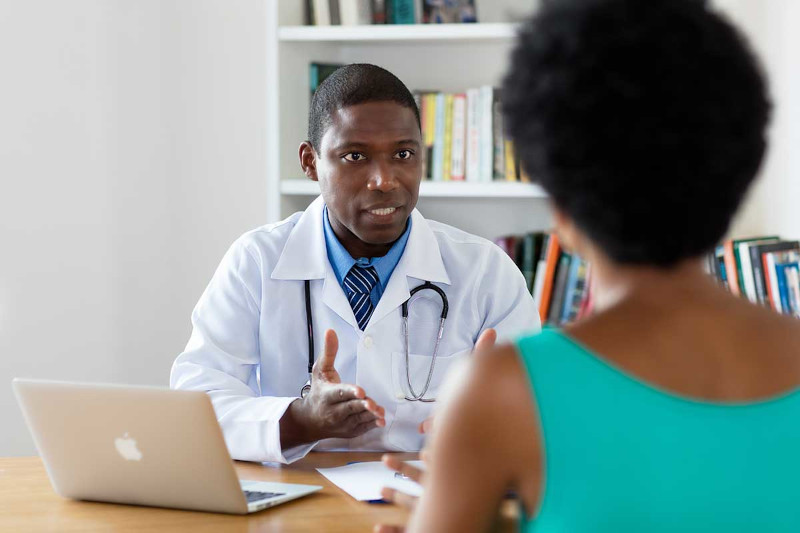 The company cannot attribute such a positive reaction entirely to its internal excellence, however. FinPay also leverages a network of partnerships that helps strengthen its services, including technology firms like Interprise and Excellarate. "We also benefit from a number of phenomenal investors that have completed two fundraising rounds in the last 18 months or so," Kowalski says. "Growth Equity firms such as PeakSpan Capital and Montruex Equity Partners have been brilliant investor partners for FinPay. They have really embraced what we're trying to do at the company. We are quite picky about the vendors and investors we work with, but that selectiveness has helped to ensure that our partners are aligned with our values."
Although FinPay's people, both internal and external, are exceptional, the technology employed by the company is key to its service offering. The company would not be able to achieve the results that it is without the proprietary technology it has built. "Technology is key for so many reasons," Kowalski explains. "It is very much a differentiator for us. We work hard to ensure any technology we use delivers seamless interactions with patients. Our Situational Risk Calculation platform assesses the unique situation that each patient is in, what is their insurance circumstance, and what is their clinical condition. We use this to tailor the education, engagement, and financial policy that we present to the patient."
Patient follow-up is also key to FinPay's offering. That's why the company's back end includes a patient portal that can be logged into at any time. "Close to 40% of patients may end up needing further treatment, either for the same ailment or a new one," Kowalski says. "As such, it is critical that we offer some sort of aftercare experience because it is not uncommon for patients to be back in the healthcare environment. We look to continue the patient relationship on an ongoing basis, whether that's through the portal, text, email, or telephone."
Over the next three to five years, FinPay is aiming to improve the patient experience further, providing benefits for providers at the same time. "The reality is that we will all need healthcare at some point," Kowalski comments. "It may not be behavioral health, but it could be acute care, post-acute care, or something else. This means it will continue to be important to engage with patients. Going forward, you will continue to see FinPay feature strongly in behavioral health, but we are growing rapidly in the acute and post-acute care worlds too. We will also continue to roll out technology that further enhances the ways we engage with patients – either before, during, or after their clinical care."
Healthcare providers in the U.S. market can find it a real challenge to estimate the cost of care for patients. In response, FinPay will be rolling out a new version of its existing solution that could be a real game-changer for providers. "Over the next three to five years, there will be a continued enhancement in the way that we engage with patients and providers while expanding our market presence," Kowalski says, adding, "I'd also like to see patients continue to gain a better understanding of how healthcare works from a financial perspective. At FinPay, we'll continue to work hard in our efforts to take the fear out of patient care and increase transparency within the sector."
AT A GLANCE
FinPay
What: An industry-leading patient financial management platform
Where: King of Prussia, Pennsylvania
Website: https://www.finpay.com/