Planters First Bank
Good stewards of wealth
Business View Magazine interviews representatives of Planters First Bank for our focus on Community Banks in Georgia
Planters First Bank is the eighth oldest financial institution in Georgia. Founded in 1896, with headquarters in Cordele, they currently operate eight full-service locations throughout the state with more than $365 million in total assets. Through a history of name changes and consolidations, their operations have become uniformly structured to ensure efficiency and growth, with the vision of being the best community bank for Middle Georgia. Today, their reputation today is driven by the exceptional services, returns, and opportunities they offer for their customers, team members, and shareholders and by a set of core values that directs the institution's focus on accountability and ethics in the communities it serves.
"We've been deeply rooted in Middle Georgia for 125 years," says President & Chief Banking Officer, Eli Tinsley. "We're committed to helping our clients obtain their aspirations and dreams. We're predominantly a family-owned bank, and that implies trust and loyalty. We treat each relationship as a partnership. The secret to our success is our customers, our employees, and our shareholders – creating a team approach in every aspect of banking."
"Our bank itself, if you think about it, is a small business," says CEO Mike Phillips. "That puts us in the unique position of being able to provide counsel to other small businesses, which is part of our growth model. We've had our legacy business with roots in some of the rural sections of Georgia for a long time; that's our customer base. Stability and loyalty helped our bank survive during the financial crisis, and that's a success story for Georgia. Unfortunately, Georgia was deeply impacted by the financial crisis, and Planters First Bank went through it too. But it's our tenacity, our perseverance, and our ability to make the best decisions with our customers and our employees that have allowed us to flourish."
Phillips has only been with Planters for two years, but he's had a long history in banking throughout the State of Georgia. He speaks of the company with great admiration for its continued commitment, both to its customers and its employees. "They stayed with us during the tough times and showed tremendous loyalty. We know what we're good at, and what we bring to the table, and we learned a lot of lessons from the financial crisis."
"We've got 24 employees that have been with us for over 20 years, and that's a testament to the loyalty of the employees that have stuck with us through the tough times," Tinsley says. "Corporate culture is something that's a challenge for many companies. We have our challenges, too, but our culture is relatively easy in that it's based on dedication and the longevity of our employees. We operate with an accountability format; we hold one another accountable and that drives our results. We also evolve with the needs of our customers. We try to be flexible to their needs and make decisions quickly. To listen to our clients and empower our teammates to make informed decisions. We even have a fund called PFB Cares, which may sound cliché, but our employees look out for each other and give to that fund to help in times of need. We have a do-the-right-thing approach, and we believe that's going to continue leading to growth and prosperity. Accountability drives us to hold each other to a higher standard. Even if we can't do something here at our bank, we try to refer clients to someone who can meet their needs. We promote a culture that is always open to change and not reserved. We're always looking to adapt and move to the next challenge."
While Planters First Bank has proud roots in the agriculture sector in Georgia, they've also identified growth opportunities closer to metropolitan markets over the last few years and have continued working towards being able to service them. They've grown not just in terms of locations, but in terms of the breadth and range of services offered thanks to key digital infrastructure upgrades.
"It was a huge undertaking to revamp all of our services in 2019, and we went with a lot of great new partners," says Executive Vice President & Chief Information Officer, Rusty Slade. "We took that year to really harness what was going on in our markets. We felt like there were some opportunities that we were missing out on, so we threw out the old and brought in the new, and we've been reaping the benefits ever since. We were a year into all this new technology when the pandemic hit, and we poured a lot of our resources into it. But it really
allowed us to take advantage of working remotely, so we were able to spread our employees out into other markets, and it's paid big dividends."
"The team has done a tremendous job of recognizing our needs and making changes to invest in the bank's future," says Executive Vice President & Chief Deposit & Marketing Officer, Dan Duchnowski. "We made the switch to some of our new partners and implemented technology that's very progressive for a community bank in Georgia. We were the first to offer video banking through our partner, POPi/o, and we recently implemented BaZing through Strategy Corp. This new partnership not only offers many great benefits to our customers such as roadside assistance and cell phone protection but it provides the bank with the opportunity to increase non-interest income. We also got lucky and had made plans for a call center because it felt like some of our branches were overwhelmed with calls, and we wanted to allow them to focus on foot traffic so that we could give our customers the attention they needed. We'd already anticipated moving into that call center when the pandemic hit, which turned out to be very beneficial."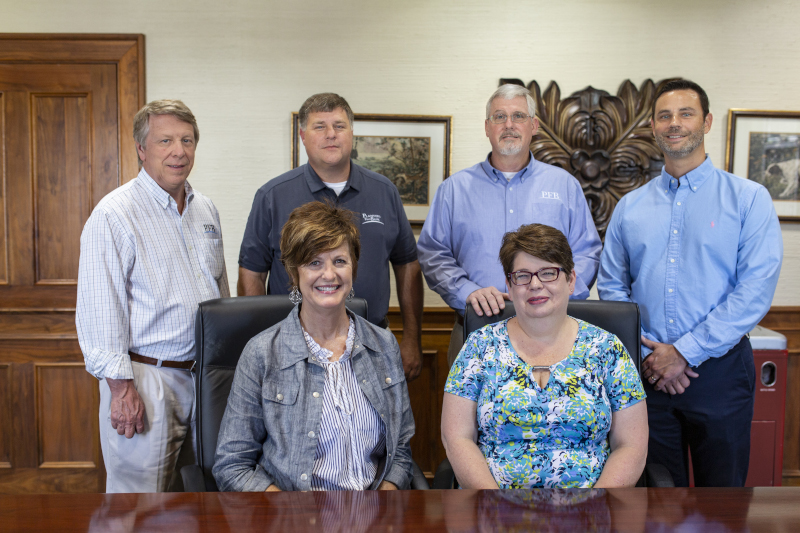 As a small business community bank, another major component of Planters' business strategy are their Treasury services: everything from Automated Clearing House (ACH) payments such as payroll and drafting membership accounts. The bank allows clients to do their own wire transfers online or through their mobile app, and they offer access to fraud detection solutions like Positive Pay, which lets their business customers verify if checks are legitimate. They also offer Remote Deposit Capture – a convenient, paperless way of processing payments that saves time and improves cash flow.
"Discover has also been integral to our growth," Duchnowski continues. "They've done a wonderful job helping us educate our customers on the many benefits they offer. They've even put together a portal to communicate directly with merchants that are experiencing problems or haven't accepted Discover in the past.  They've been Johnny-on-the-spot."
On a monthly basis, Planters meets with Discover representatives to collaborate on new promotional efforts that benefit both parties. "Right now, we're doing a campaign called 'Debit to Win It,' where customers that use their Discover debit card are entered into a draw to receive money for using their Discover card," Duchnowski explains. "We do promotions like that with them every year. They have tremendous resources that we can access for any marketing or advertising campaigns that we want to do, which is really helpful. They always help us get better and promote the use of debit cards. And for us, as a bank, it's really beneficial. We make money off every purchase that's made with a Planters Discover debit card."
The future of Planters First Bank is grounded in a desire to continue investing in their people, technology, and customer service, while at the same time, delivering fair returns to their shareholders and remaining true to their tradition and community bank values. "Our success is that we truly operate as a team," Tinsley says, summing up the organization's corporate mindset. "Everybody has input, and we strive to continue with that. We want to leverage our partnerships with our vendors to be the best bank in Middle Georgia. We're always open to new ideas and trends."
"We feel like we're relevant, but the world is changing fast," says Phillips. "We need our team to remember why we're here. I'm a huge fan of the banking industry and the value we provide to communities, and we don't take that lightly. We're one of a small handful of trusted sources and advisors to our customers, and that's a cherished gift. We owe it to them to be good stewards of trust and provide them with the best financial counseling available."
AT A GLANCE
Planters First Bank
What: Progressive, locally-owned community bank serving Middle Georgia
Where: Headquarters in Cordele, Georgia
Website: www.bankplanters.com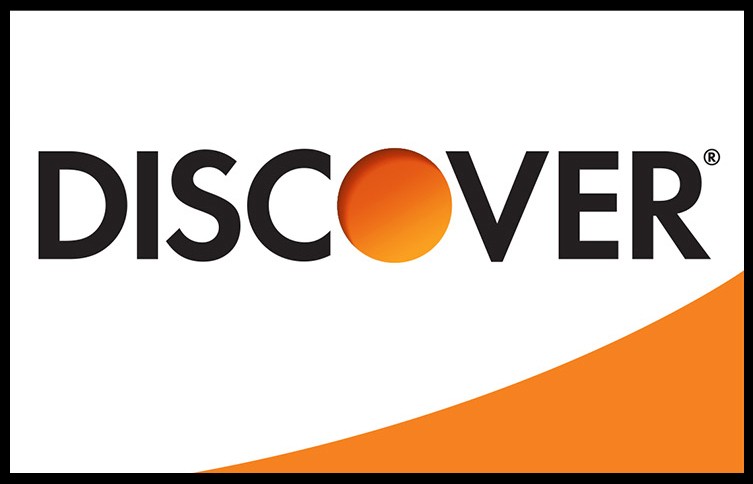 Discover® Debit – discoverdebit.com
DISCOVER® DEBIT
Debit that's here for you®
You, your customers, and your community − that's what matters to us. And we have the debit program that proves it. Discover Debit is built around giving you the capabilities and service to create a successful debit program.
How We Deliver on That Promise
Your people
Your success is our success. That's why we put a team in place to be with you every step of the way in creating, launching, marketing, and growing a successful debit program.
Your cardholders
We keep your cardholders at the top of our mind so your card stays at the top of their wallet. Benefits like Experian dark web monitoring and credit monitoring mean cardholders can feel savvy and more secure with their new debit card.
Your time
Our simplified and transparent billing structure means that your employees spend less time on paperwork and more time on tasks that matter.
Your money
Our debit program can help you save money and keep it in your pocket. Discover Debit's low program fee means you get to keep more of our highly competitive interchange.
Powered by Partnership
When it comes to our brand of partnership, your brand comes first. Period. We've got your back, so that you can have theirs. When you make the switch to Discover Debit, our team of dedicated specialists are here to make the transition as smooth as possible. You'll be well served by:
A Dedicated Account Manager: Your partner in creating a debit program that helps you reach your goals and fit your budget.
An Implementation Project Manager: Your go-to for all things launch, including setting processes and training staff.
A Marketing Consultant: Your new brand champion who helps with marketing and community outreach.
Additionally, we offer a variety of products and features to help you get the most from your program on day one and beyond, including fraud mitigation, analytics and reporting, research, and advocacy.
We are a proud partner of Planters First Bank and look forward to sharing their well-earned, continued success!