The Fauquier Bank
A community bank investing in community
Business View Magazine interviews representatives from The Fauquier Bank, as part of our series on community banks and credit unions.
The Fauquier Bank (TFB), headquartered in Warrenton, Virginia, is an independent community bank, established in 1902, with branches located in both Fauquier and Prince William Counties. With $825 million in assets, Fauquier Bank offers a full range of financial services for retail and commercial customers, including internet banking, insurance, wealth management, and financial planning through its eleven branches.
"We offer every financial service that is available," says Chip Register, TFB's Chief Operating Officer. "And as a community bank, we do a lot of lending. Because of our size, we can't compete head-to-head with a Truist Bank or a PNC on the real large corporate side, but we do very well with the small and medium-size businesses. We're also a very strong retail franchise; we have a very high penetration rate with our customers. So, our focus is on consumers, and small and medium-size businesses. About half of our loan portfolio is commercial loans, while the other half is residential mortgages. In 2019, we celebrated 100 years of our wealth management and trust department, which has a half-billion dollars in assets under management. So, we've grown that over the years."
Register adds that the bank has also grown in many other ways, since 2016. "We changed CEOs four years ago," he reports. "Marc Bogan came from a bank in North Carolina to become our CEO and has since amped up our culture. We did some organizational restructuring to optimize our expense management, and to continue to bolster our focus on digital banking. About three years ago, in my role as COO, I began managing not only the technology aspect, but other business channels, including retail and marketing. That's where a lot of our focus has been – organic growth, product development, and implementation of technology – building out, more completely, our mobile and online channels. We're very committed to that; changing our operational efficiency through processes. And, whereas, as a small bank, we are limited by virtue of our size – both from an HR and from a capital investment standpoint – to be on the leading edge, one thing we have committed ourselves to do is to create a culture in which we are aggressively progressive as we seek to be a fast follower and a quick adopter. And, in so doing, we've been able to keep a pretty effective pace with the larger partners we have in our market space."
As part of the bank's corporate restructuring, it has instituted what Abbie Ford, Director of Retail and Marketing, calls its "Three Pillars." First there is the Triple-S: Sales, Service, and Solutions. "It's what we focus on in the retail network," she states. "It's how we treat our clients." The second pillar is TREEE, which stands for Teamwork, Relationships, Excellence, Engagement, and Empowerment. "That has helped us to build our client base and a place where people want to work," Ford adds. Finally, there is GUEST – Greet, Understand, Execute, Satisfy, Thank & Track. "GUEST is how we interact with our external customers," Register shares. "When Marc Bogan came, we redefined who we are from a values standpoint. This is the mantra that we have; these are the values that drive everything we do."
Another aspect of Fauquier Bank's corporate culture is its charitable ethos. Register affirms that the bank is "a community bank investing in community." Nowhere is that more apparent than in TFB's Charity of Choice Program. "For every new checking account that's opened, our depositors can select a charity and we deposit $25 to that charity," he explains. "We think that we'll hit over $100,000, this year. And this is above and beyond our normal contribution and sponsorship budget. So, we're tying the performance of our retail channel and the interaction with our customers from a depository perspective with a reinvestment back into our community."
Marketing Manager, Katie Wilcox, elaborates: "Our Charity of Choice program launched in 2019 and was a huge success. Our focus is on 80 percent local charities, and our list of charities rotates quarterly. We also have charities reaching out to us for support that may not be on the list, which is why we launched Charity Friday. Our employees are asked to donate $5 to a local charity and, in return, they get to wear jeans. We also donate to food drives on some of our monthly Fridays. These have been so successful, and we are blown away at how amazing a team we have at the Fauquier Bank. Since the beginning of 2020, our employees have personally donated $4,215. The food drives have also been a wonderful help to our local food banks that struggled during the pandemic."
Regarding the COVID-19 pandemic, Register reports that all 11 TFB branches are now fully open, and have been since July 1st. "In March, we closed the lobbies and then we followed the phased approach that other states have done," he relates. "We built a COVID-19 reopening matrix, which established the protocols in how we interact with each other and with our customers. We met the CDC guidelines and the more local directives of the Governor of Virginia. We had mitigated the risk by strict adherence to those requirements and we found that our customers are very grateful that we're open, and we think that we've picked up additional business because of that. All our associates – back office and frontline – wear facial coverings. We require all customers who come in to wear facial coverings. If they choose not to do so, we give them alternative means to do business with us – either online or we'll go out to their car in the parking lot. So, we give them alternatives. We've been very fortunate that we haven't had much of an outbreak in our branches. We've only had to close one branch for cleaning, one time, so far."
On October 1, Fauquier Bank announced that it was going to merge with the Virginia National Bank, thereby creating a premier Virginia financial institution with greater scale, operating leverage, and complementary business lines. Virginia National Bank was founded in 1998 and has several offices in the Charlottesville area, one office in Winchester, and is currently set to open an office in Richmond. After the merger, the combined company will operate under the Virginia National brand and will be able to serve larger clients in its core Virginia markets of Charlottesville, Warrenton, Winchester, and the counties of Albemarle, Fauquier, Frederick, and Prince William. It will also accelerate current market expansions in Richmond and Northern Virginia.
According to Fauquier Bank CEO, Bogan, the pandemic and historically low interest rates were cited as particular impetuses for the "strategic merger of equals," and that going forward with the union would help provide sustainable growth and increased profitability for shareholders, as well as better services for the bank's customers, better career opportunities for its employees, and more investment in the community.
The combination is expected to be completed in the first half of 2021, subject to approval of both companies' shareholders, regulatory approvals, and other customary closing conditions. The combined company will have approximately $1.6 billion in total assets, $1.4 billion in total deposits, $1.3 billion in loans, and more than $1.0 billion in assets under management based upon reported amounts as of June 30, 2020.
AT A GLANCE
The Fauquier Bank
WHAT: An independent community bank
WHERE: Warrenton, Virginia
WEBSITE: www.tfb.bank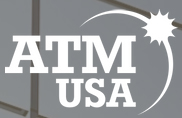 ATM USA – www.atmusa.com
ATM USA: A Partnership You Can Count On! With ATM USA managing your ATMs, you'll save time, money and hassle with customizable programs designed to meet your unique needs. And, with our outsourcing program you'll eliminate the cost of owning ATMs. Contact us for a custom quote: www.atmusa.com • sales@atmusa.com