PEMY Consulting
Serious about safety
Business View interviews Philip Myers, Founder and Owner of PEMY Consulting, for our focus on Best Practices in the Energy sector
After working at multinational energy company Chevron for 15 years, Philip Myers was ready to go his own way. Taking the name associated with his old email account, he started PEMY Consulting in 2010 to support both basic and advanced engineering associated with tanks, piping, vessels, and other petrochemical equipment systems.
Working almost entirely on his own for the first five years of PEMY's existence, Myers began to expand the leadership team at the company, employing Andrew Yearwood as Senior Engineer and Brock Trotter as Chemical Process Engineer and Head of Marketing. Recently, Business View caught up with Philip, Andrew, and Brock to find out about the company's recent investments and its plans for the future.
"One of the things that I'm pleased to say is now being taken extremely seriously – both at PEMY and in the wider industry – is the issue of safety," says Myers. "I watched this evolve at Chevron and it's something we continue to prioritize at PEMY. We have safety moments at all our meetings. Unfortunately, for a lot of people, safety remains a box-ticking exercise; there needs to be a culture backing it up."
"Here's a quick story about company culture," Yearwood adds. "On two occasions, I remember potential clients presenting unprofessional conduct to us. In one of the cases they asked me to make a design that was not up to industry standards nor according to good engineering practice, and they were unwilling to change to a correct design. As soon as I finished describing the problem to Phil, he immediately came to the same conclusion that I did. He chose to turn down the project. There was no hesitation nor willingness to compromise integrity to make an extra buck. It was just a small moment in time but remarkably meaningful"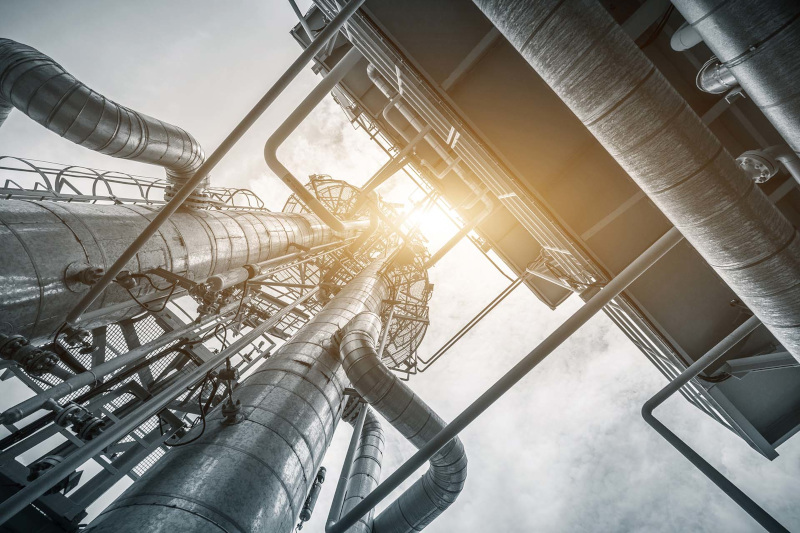 Another health and safety area that PEMY is exploring concerns Natech (Natural Hazards Triggering Technological Disasters). Myers reports, "We are currently working on publication API 656 around Natech. We actually convinced the American Petroleum Institute (API) to write this publication because the United States is very much trailing the European community in this field. The first triggering event that got the attention of U.S. regulatory bodies was the Arkema plant explosion in Crosby, Texas during Hurricane Harvey in 2017. Now, Natech has finally taken hold in the U.S."
Despite the growth that PEMY Consulting has experienced in the past decade, Myers is well aware that now is not the time for the firm to rest on its laurels. As such, he continues to emphasize the importance of new investment, particularly in the area of personal development. The company participates in wider industry initiatives and works closely with partner companies and universities to ensure that its employees can learn from and influence the latest industry trends.
"Another major area of investment concerns software," Myers explains. "We've developed new Natech models to better understand the behavior of tanks during flooding and high winds, for example. These are important investments that don't happen on their own. You have to take time away from money-making projects to conduct development work that you hope will pay off in the future."
One area where PEMY is already witnessing a good return on investment is its marketing campaigns. "We have a very successful YouTube account right now," Trotter notes. "We also have a brand-new website and we're active on social networks like LinkedIn. In addition, we attend a great many conferences, including the API Storage Tank Conference and the Mary Kay O'Connor Process Safety Conference. We also provide Tanks 101 and 102 courses at the National Institute for Storage Tank Management (NISTM) conference each year, and it has been our pleasure to support the conference for nearly a decade now."
The strong relationship that PEMY has with NISTM has been cultivated over a number of years. "I was one of the very first people at the API committee meetings to suggest that we get some regulators on board," Myers says. "It was kind of a closed approach in those days but I thought we'd get much better support if we worked cooperatively with the regulatory community. NISTM provides support around the operation, regulation, and management of both underground and aboveground storage tank systems and has been a huge help in terms of aligning the needs of our customers with the wider regulatory climate."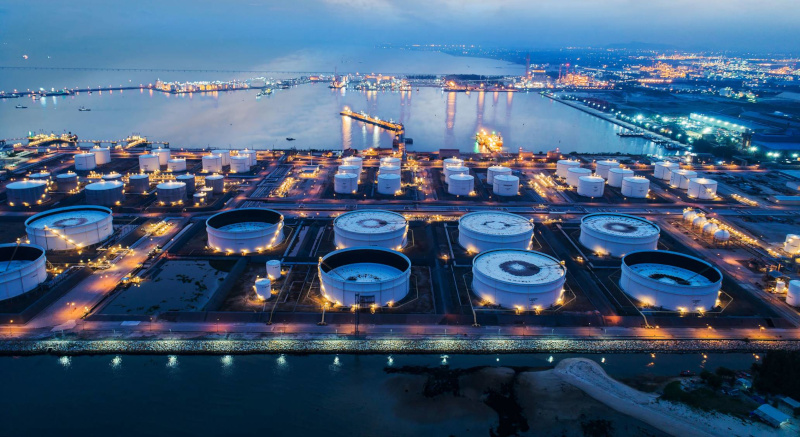 This alignment has resulted in projects taking place all over the world. Although the majority of PEMY's work is in the U.S. and Canada, the company has worked as far afield as the Middle East on several Saudi Aramco projects. "We also completed one project recently where we were responsible for a Preliminary Hazard Analysis for a pipeline buried underneath the Rio Grande river between the U.S. and Mexico," Trotter recounts. "This was interesting as it had to abide by government regulations in both countries. We've also done work with Endress+Hauser, a global leader in measurement instrumentation, services, and solutions for industrial process engineering based out of Switzerland."
Looking to the future, PEMY has several internal goals that it will aim to achieve over the next three to five years. Foremost among these is supporting the development of new products and services that can adapt to a changing world.
"I think it's pretty obvious that there's a global climate change crisis going on right now, leading to changes in weather patterns that are going to affect lots of people," Myers says. "Right now, the U.S. is experiencing droughts out west, while the intensity and frequency of severe hurricanes are set to increase. We recently took part in a Natech event around the 'Texas Freeze', which I conducted a safety moment in one of our Youtube videos. So, getting through the climate-related challenges that are surely coming in the future is certainly one of our goals."
Another important ambition will simply be ensuring that PEMY continues to do things its own way. The consultancy is unique in a number of ways, not least of all in terms of how it manages decision-making and risk. "Making decisions is something we all do – but most don't realize that it, like the computer revolution, has evolved to a sophisticated science that involves uncertainty, different possible futures, and ultimately the value that we derive," Myers explains. "One of our specialists has a PhD in decision and risk analysis and we work with companies to make better decisions and to do risk assessment more precisely."
PEMY has applied this approach to risk in order to tailor its inspection projects more accurately, codifying new industry standards, like API 580 and API 581, and developing methods that will improve the application of risk-based inspection to tanks. This means that there can be a reduction in the number of leaking tanks and pipes with the same level of effort and resources.
PEMY also remains out in front of its competitors in terms of its data analysis. "Data is underutilized in our industry for all sorts of topics ranging from safety to risk analysis, to corrosion," Myers shares. "A few examples of how we have embraced data analysis are modeling climate effects, such as hurricanes, on terminal facilities, and establishing appropriate design criteria called 'recurrence intervals' for serious natural disaster events like high winds, extreme rainfall, flooding, and earthquakes."
While many competitors claim to embrace cutting-edge strategies like data analysis and risk-based inspection, few have the required expertise to carry them out in practice. PEMY Consulting is happy to invest in its personnel to keep pushing the industry forward. And that's another goal that the company will continue striving to attain.
AT A GLANCE
PEMY Consulting
What: Provider of best-in-practice engineering services throughout the petroleum value stream
Where: Pleasant Hill, California
Website: www.pemyconsulting.com
Ranger Inspection – www.rangerinspection.com
Ranger Inspection™ is a trademarked, independent, family-owned, and operated company that has been providing API Inspection, NDE, Calibration, Engineering, Evaluation, and Consulting services for over twenty years. Ranger Inspection™ and PEMY Consulting have combined forces and continue to provide world-class industry-leading inspection and engineering services globally.