Emich Automotive
A century of excellence
Business View Magazine interviews Colt Emich, General Manager of Emich Automotive, for our focus on Top Auto Dealers in the U.S.
Emich Automotive is a well-respected legacy enterprise in Denver, Colorado. Just one year shy of celebrating a century in business, the pre-owned car dealership is not showing any signs of slowing down. As part of a growing roster of car dealerships owned by the Emich family, it continues to grow and evolve, taking advantage of changing times and technologies.
Colt Emich, General Manager at Emich Automotive, has dedicated his life to growing the company but once believed his fortunes lay elsewhere. He recalls, "When I was younger, I worked in a small mountain town and couldn't find satisfaction in what I was doing. My dad challenged me to come back and work at the company in a 'real job,' and although I was hesitant at first – six months in, I realized it was my calling in life."
That calling echoes those of his predecessors, going back to 1922, when Colt's great grandfather, Fred Emich, started the company. "My great grandfather started his first motor dealership in Chicago," says Colt. He then started Emich Automotive at what was previously the Emich Volkswagen facility here in Denver, Colorado."
Since the family owned another VW dealership less than three miles away, the facility was converted into a used car sales dealership, initially as a stop-gap measure. Colt explains, "We were planning to turn it into a branded dealership, but that option got tied up in court with some contractual challenges that have dragged on for years. As we waited for those issues to resolve, we started selling used cars, which, to our surprise, really took off, turning Emich Automotive into one of the more successful dealerships in Denver."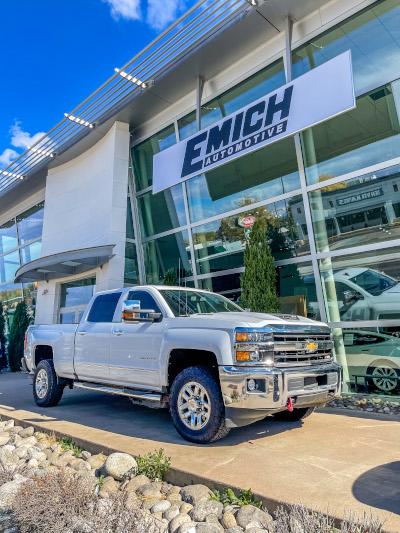 Emich Automotive is one of several branded dealerships the family owns. Others include Volkswagen and Chevy stores in various Denver suburbs. However, what makes Emich Automotive unique is that it deals exclusively in pre-owned vehicles, while the rest sell a mix of new and pre-owned. The main focus is selling German-made pre-owned vehicles, including service and parts, which contributes around 20 percent of the revenues. Emich Automotive also sells other brands, such as Chevy, Ford, and Nissan.
This breadth of stock is part of the secret ingredients that contribute to the company's success. According to Colt, finding vehicles all over the country that meet their criteria has carved out a niche for the company, with customers finding unique, high-quality vehicles at competitive prices. He notes, "Customers come to us because they know we have what they cannot find at other dealerships. While others mostly focus on trade-ins, end-of-lease, and rental cars, we go out and find used cars sold by individuals, companies, and even other dealerships – making our stock truly unique."
Emich Automotive currently has nearly 40 employees, with numbers split between sales, service, and the main office. Although getting office staff and salespeople is relatively easy recruiting service people is more of a challenge. Colt admits, "Getting salespeople is easy for us because our wide range of top-quality cars means our salespeople have some great options to offer potential customers. We also don't require that they go through manufacturer training, which branded dealerships put their salespeople through. Where we face some challenges in hiring is on the service side because of the work we require our service department to do. In branded dealerships, service people master one brand like BMW, and that's all they work on. Here, a service person needs to know how to work on multiple brands, especially German ones, making it more difficult to master. On the flip side, it does make our service people extremely competent in fixing more challenging cases."
Having a great team makes up just half of the winning formula that Emich Automotive employs to stay ahead of the competition. The other half has to do with how it sources its vehicles, which Emich says is a closely guarded secret because it gives them a competitive edge. "I wouldn't divulge where exactly we get our cars but what I can say is that we leave no stone unturned, including individuals, auctions, dealerships, brokers, and other sources," he says. "Although, where we buy our cars is important, I feel that who does the buying also matters greatly. I lead an acquisition team that knows how to pick unique cars that will turn a significant profit when sold. Add to that we have a crack team of service people who can fix issues like 'check engine light' and others."
This combination of sources, skills, and competencies continues to give Emich Automotive a competitive edge over more established franchise dealerships that often cannot compete on so many fronts. However, when COVID-19 arrived, it did spur several changes within the company. As Colt explains, "The pandemic came at our first anniversary. We had sold around 60 cars in our first month, and we were seeing consistent growth. Things were great, and then, all of a sudden, we had to shut down. Since we were an essential business, we opened soon after and bounced right back, although with some new measures in place."
One of these measures was a fully remote sales team, although this only ran for a time before they reintroduced in-person appointments. Colt acknowledges, "It's difficult to buy a used car without test driving it, but our digital retailing platforms made it possible to buy a car off our website. The State of Colorado requires a couple of wet signatures, so you can't do it fully remote. You eventually have to deliver the car and get a signature, but it's 99% remote with just a bill of sale signature at the end."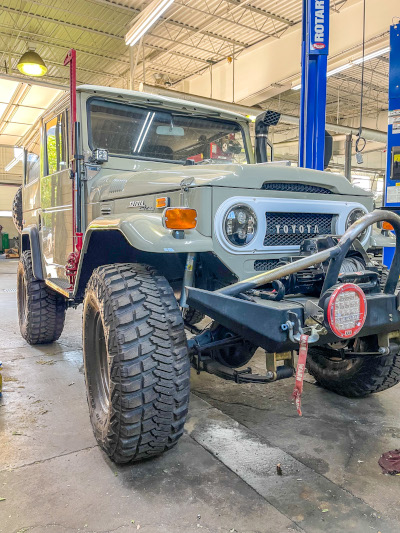 In addition to affecting how cars are sold, the pandemic also affected the broader supply chain, causing a domino effect that caused used car prices to rise sharply. Although this did impact the overall used car industry, Emich believes the fact that they were a new store helped them adapt and pivot quickly to the new reality. "Our focus isn't on one particular brand or car, so this broad focus made it easy to quickly shift to what was available in the market at the time," says Emich. "While other dealerships were selling leases, rentals, and trade-ins to stay afloat, we were going all over the country looking for quality inventory to buy, and this helped when the market ran into a crunch."
Instead of celebrating this success alone, Emich Automotive chose to give back to the community, partnering with several oil companies to supply healthcare workers with free oil changes throughout the pandemic. Besides company-level CSR, Emich also participates in local initiatives like Denver Active 2030, which raises about a million dollars a year for underprivileged youth in the city.
The COVID-19 pandemic has changed a lot of things across industries that are yet to return to normal. In the auto industry, spare parts are a significant area that has seen this disruption. "Right now at most franchises, there are more cars at the back than at the front," avers Emich, "due to the sheer backlog of repairs and the lack of spare parts. For us, however, since we are independent and don't have to get all our parts from one source, we have managed to keep our service center running and our customers on the road. Some of the things we are doing are using substitute compatible parts in cases where the original part is unavailable, which has helped us to keep moving forward."
Another coincidental factor that has helped Emich Automotive weather the worst of the pandemic was a focus on electric cars like the Tesla, when other dealers kept them in the backburner. "We currently have 22 Teslas in stock, which, I think, is more than even Tesla has in their inventory," chuckles Emich. "While electric cars require much less service than other cars, we still had to build competency and experience swapping batteries and doing other fixes, especially in Teslas, which are notoriously difficult to fix."
When it comes to EVs, Emich is clear about his intentions for the company, noting, "There's a lot of really cool electric cars coming onto the market, and I want us to be a frontrunner in that. Our location is good for it, and our staff is pretty knowledgeable when it comes to those vehicles as well."
Looking forward three to five years, Emich hopes to see the industry and prices continue to stabilize. He reports, "One of the positive things that came out of the pandemic was that, due to the scarcity of inventory, prices stabilized and there was no more 'race to the bottom' kind of selling among dealers. This created a positive experience for buyers because there wasn't as much haggling and dealers were more focused on providing a better experience than undercutting competitors. I hope this continues even as the industry rights itself, so dealers can continue offering a great experience to customers while making more money from the relatively higher prices."
AT A GLANCE
Emich Automotive
What: An exceptional dealership of top-quality pre-owned vehicles
Where: HQ in Denver, Colorado
Website: www.emichauto.com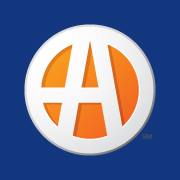 Autotrader – Autotrader.com
Autotrader is the most recognized third-party car listings brand, with the most engaged audience of in-market shoppers. As the foremost authority on automotive consumer insights, Autotrader makes the car shopping experience easy and fun for consumers looking to find or sell a new, used or Certified Pre-Owned car.