GoliathTech Inc.
Strength & Know-how
Business View Magazine interviews Julian Reusing, President of GoliathTech Inc, for our focus on Manufacturing in the North American Construction Industry
For more than 15 years, GoliathTech have combined strength with know-how to offer the best piling solution for a myriad of projects. A leading manufacturer and installer of helical (screw) piles, GoliathTech's continued excellence in innovation guarantees their customers the best quality products and services. Working with a talented network of certified installers, the company puts their vast experience to work to guarantee optimal anchoring of each pile.
GoliathTech specializes in helical (screw) piles for Light Structures, such as houses, balconies and galleries, patios, sheds, and fences; Average Structures, including docks, solariums, and walk-ways; and Heavy Structures such as cabins, permanent or temporary agricultural infrastructure, extensions, building foundations, and bridges.
Business View spoke with Julian Reusing, President of GoliathTech, about the company's beginnings, its super successful franchise model, and goals for the future. As you'll discover, the entrepreneurial spirit is alive and well in this growing business – and in Julian, himself!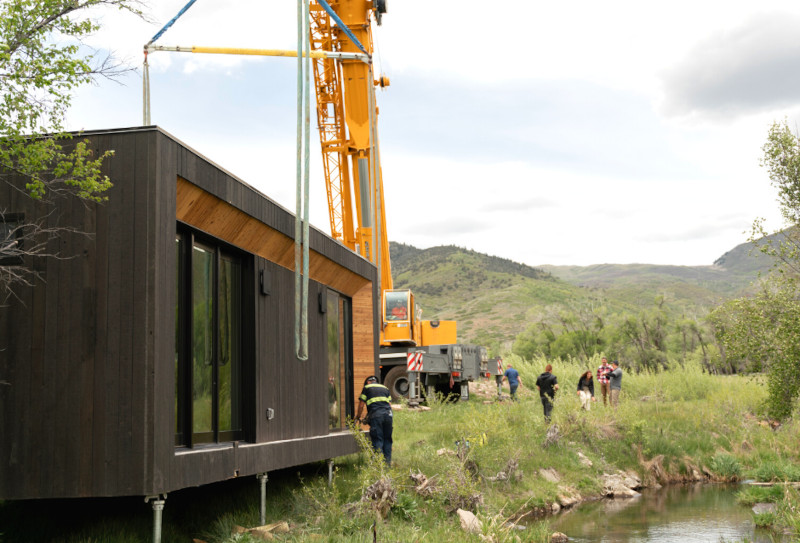 BVM: Can you share the fascinating story on how you became involved with GoliathTech?
Reusing: It all goes back to my early years… my father had a company which was manufacturing carpet cleaning machines and when he retired, my brother Gerard and I took it over. Gerard was 18 and I was 13. We ran that company until I was 23. Then I moved to England because my mother and my other brother had an idea to start a business in the computer industry. I was supposed to go there for three months and ended up staying for four years, with my brother Gerard.
"We started the company from zero over there and grew to 11,000 resellers worldwide, with 200 employees and $65 million in annual sales. I wasn't even studying business, I was studying music, and I was just going to go for the summer, but I never went back to school. We were one of the first firms, globally, to make memory for copiers and printers and fax machines – supplying companies like Toshiba, Panasonic, Minolta, Pitney Bowes, Ricoh – all these huge multinationals.
"In 2009, that company was bought out by a U.S. public company and I started looking for something else to do. I went to see 50 or more companies over a year and a bit and eventually came across GoliathTech. It was owned by David Bissonnette, who was manufacturing piles in his garage – selling and installing them himself – all in the little town of Sherbrooke, Quebec, just east of Montreal."
BVM: How has the company evolved to where you are today?
Reusing: "Having done international business before, I thought it could become something interesting. So I bought the company from David for $25,000 and he stayed on and became our first franchisee. Since then we've opened almost 200 franchise units. We are in 75 cities in Canada and about 112 franchises across 33 U.S. states. Now we are starting to get into Europe. We also have some business partners in the Caribbean that are doing major government infrastructure projects in the Dominican Republic, Haiti and Cuba.
"So it's growing at a steady pace. When I first bought GoliathTech, I didn't think it would grow that big, but it became another monster but in a different industry than I was in before. In the carpet cleaning industry, we were manufacturing machines using fiberglass molding, chemicals, steel, and electrical wiring. Then we went into the computer industry (Memory Experts) which is pure surface mount assembly lines. Then we started another company in the cabling industry, called ISI Connect, which we ran for 10 years and still own. We also did cybersecurity ( MXI Security) and now GoliathTech is basically a manufacturer of products in the steel industry. Very different industries but the models are almost identical. All these companies involve manufacturing with global distribution."
BVM: What type of facilities do you operate from?
Reusing: "We are moving into our fourth building in Magog, Quebec in February. It's a 120,000 square foot factory and we are relocating there from a 60,000 square foot building, so doubling up on size. The new building also has an expansion planned for phase two with another 100,000 square feet, which will make it 220,000 square feet in total.
"Our production process has a lot of robotics and our floor is completely automated. For economies of scale, we are very technologically advanced, and even though we only have 65 employees we produce thousands of tons of steel every year. We have a full engineering team, inhouse, so when a franchisee receives plans for a job, they send them to our internal engineering department and within an average of 48 hours, we send back a plan with all of the information and data they need to do the install.
"About 85% of our work is in the residential sector. The other 15% is commercial; projects like wind turbines, dams, huge retaining walls, but our main industry is residential construction. Our franchisees do a lot of ground mount solar projects for their customers, so when we do our expansion, we are planning to incorporate ground mount solar installations around the new building. We do it constantly for our customers, so it makes sense to do it at our own building, as well."
BVM: Can you describe the franchise component?
Reusing: "My previous businesses were all distribution models, so I had a lot to learn about how to manage a franchise chain, how to deal with franchisees – there are certain best practices in the franchise industry that I'm still working on after eight years… always new things to learn about how to make the perfect world for a franchisee.
"GoliathTech Inc. (our main company) is a full-fledged manufacturer of helical piles, which are steel posts that you drive into the ground to act as the foundation system for building anything and everything from decks and patios, to wind turbines, to three-story houses. There are all kinds of applications. The franchisees purchase the product from us and then they install it. They have their own machinery, their own excavation equipment, so they are the actual contractors in the field doing the installation of what we manufacture.
"Whenever we open a franchise, they go through a sort of bootcamp training with our own trainers. It starts with a few days of the basics – all the details on the technical side that you would want to understand about how piles work, how to install them. They also go through sales training. And after bootcamp, which is the initial learn-about-the-product phase, there is about six months of hand holding by our experts."
BVM: What differentiates your products from others in the industry?
Reusing:  "When we bought the company, the first thing we did was hire a firm out of Montreal, which I've used before, to look at all the manufacturers of similar products around the world. Then, we changed and remodelled every single aspect of our piles to make sure we had one up on everybody out there. On top of that, we now have about 60 patents in pretty much every major country to cover ourselves, globally, because our intension is always to be a global franchisor. We did lots of patents, we have tons of proprietary technology, so we can protect our franchise chain with certain unique features. We are constantly looking for innovations; when something comes up that makes sense, we are always patenting new ideas.
"As for the supply chain during the pandemic, steel stayed reasonably available until Nov/Dec 2020, but we took a big risk and purchased almost a year forward worth of steel, because our lead time went from six weeks to six months. We have a huge stockpile of steel, right now. So we never missed an order, we've never been in a shortage situation. So operations are running pretty smooth, as far as that goes. We manufacture all our products internally. The only thing we need are the raw materials and that's what we stocked up on. Everything else we make inhouse. We are not reliant on a third-party, so it makes the supply chain pretty easy."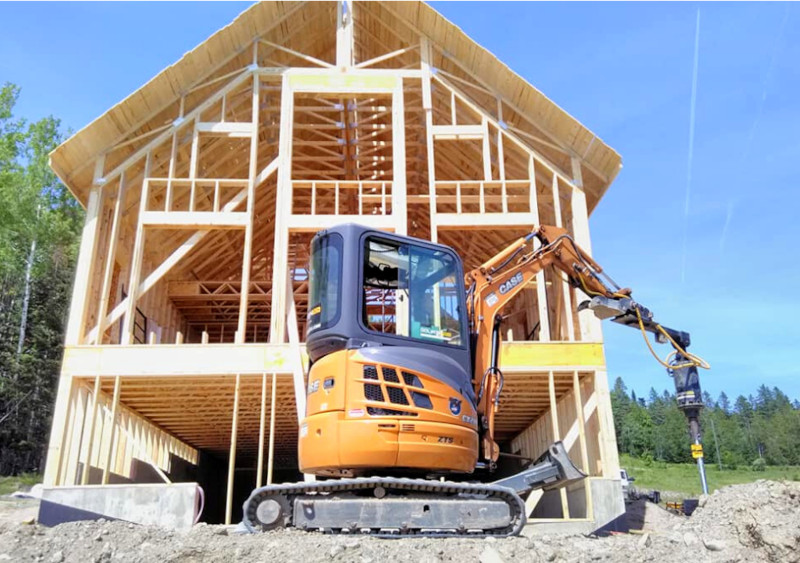 BVM: Looking ahead, what are the main goals for GoliathTech?
Reusing: "I know exactly what I want to do. We started with zero, we are at about 200 franchises now, hoping to get that up around 1000 within five years. Obviously, get into the European market, a few Asian countries maybe. Really finish off the global model. We'll continue to manufacture here, and open a distribution warehouse over there. My brother, Gerard, will take the lead role on running GoliathTech in Europe.
Running a business that's growing 40 to 45%, annually, is a challenge. Every single year, wea re almost twice as big as we were the last year. Right now, we are working at a vicious pace to prepare for the spring next year, which will be exactly twice as much volume as the year before. You need more buildings, more staff, more equipment. We switched all of our floor manufacturing from manual to laser equipment, robotics, etc. So, to keep up the pace, well, there's not a lot of coffee breaks, put it that way. It's very high paced, but fun."
AT A GLANCE
GoliathTech
What: Leading manufacturer and installer of helical screw piles
Where: Headquarters in Magog, Quebec
Website: www.goliathtechpiles.com

GoliathTech – www.goliathtechpiles.com
Manufacturer and installer of helical (screw) piles, GoliathTech never stops innovating. From design to installation, GoliathTech combines engineering and innovation to guarantee a solid foundation that surpasses the highest industry standards.
Our certified installers are fully trained and use cutting-edge equipment to guarantee optimal anchoring of each pile.