IHRSA
The Global Health & Fitness Association
Business View Magazine profiles the International Health, Racquet & Sportsclub Association (IHRSA) for our focus on the U.S. Health & Fitness Sector
Under the mantra 'Recover. Revive. Reconnect', the International Health, Racquet & Sportsclub Association (IHRSA) is fighting to spread the message that exercise is vital – and to keep health clubs open around the globe.
As the not-for-profit trade association representing the global fitness industry of over 200,000 health and fitness facilities and their suppliers, IHRSA maintains a leadership role in advancing physical activity, which is critical to peak health and fight the battle against obesity and chronic lifestyle disease. IHRSA and its members work diligently work to make the world healthier, happier, and more productive through regular exercise. As a recognized leader in research for and about the fitness industry, IHRSA tracks and reports industry performance and consumer behavior trends. In that regard, the stats confirm that the year 2020 tested the resiliency and strength of the fitness industry.
From the start of the pandemic, IHRSA focused its efforts on advocating for the industry and curating resources to aid facilities in the midst of government-mandated closures, capacity restrictions, and new safety and cleaning guidelines. In total, IHRSA released over 140 COVID-19 Resources materials including articles, checklists, webinars, videos, and more. During the pandemic, memberships were frozen or cancelled, revenue declined 58%, and 17% of health and fitness clubs closed their doors for good. In the coming years, we will learn even more about COVID-19's devastating impact on the industry, as well as the public's activity levels and overall health and wellness.
Throughout these unprecedented times, IHRSA launched national and state-level grassroots campaigns, ranging from reopening health clubs to urging lawmakers to include the health and fitness industry in any coronavirus relief package. As of this writing, more than 79,000 fitness professionals and consumers took action on IHRSA campaigns relating to the coronavirus pandemic.
The following information was released in the 2021 IHRSA media report on health and fitness consumer data & industry trends before and during the COVID-19 pandemic. The report comprises IHRSA's industry and consumer research, specifically covering U.S. health club consumer trends.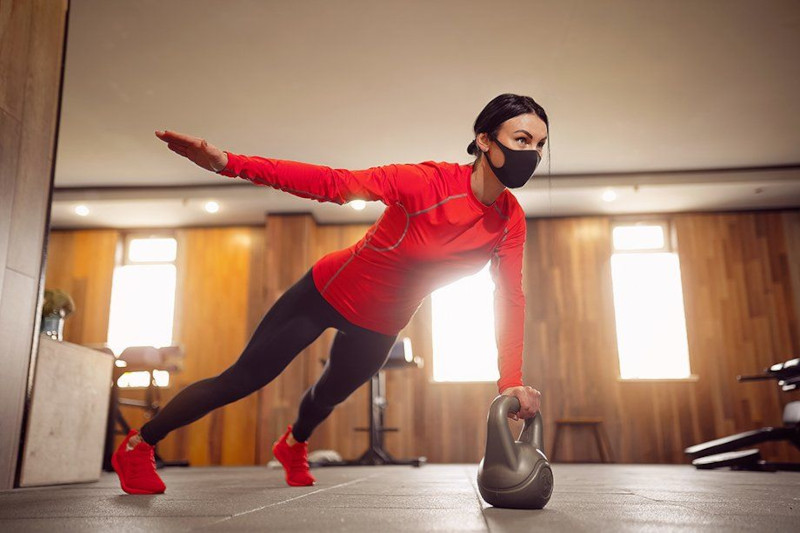 THE FITNESS INDUSTRY'S RESPONSE TO COVID-19
Clubs around the world have made the Active & Safe Commitment developed by industry experts in accordance with the foremost public health guidance. Clubs immediately started working with and following a four-pronged framework for managing risks associated with COVID-19 in exercise facilities. The four prongs address: physical distancing/mitigation measures; employee/member safety protocols; cleaning, sanitizing, and disinfecting; and contact tracing. IHRSA created this framework with reference to the World Health Organization (WHO), U.S. Centers for Disease Control and Prevention (CDC), John Hopkins Center for Health Security, as well as in consultations with club operators and federations partners worldwide.
IHRSA and the fitness industry created a Medical, Science, and Health Advisory Council to work with medical, science, and health experts to protect public safety while improving population health and individual health risks, and advancing the health and fitness industry. A case control study published in the CDC's Morbidity and Mortality Weekly Report found that people who tested positive for COVID-19 were more likely to have dined in a restaurant or have had a close contact diagnosed with COVID-19. There was no statistically significant association between COVID-19 test results and visiting a gym. As an example, data collected as part of an ongoing study at the University of Florida found no detectable SARS-CoV-2(the virus causing COVID-19) in the air during multiple testing periods at a health club in Florida in which patrons were following state guidelines and appropriate social distancing measures.
The events of the coronavirus pandemic have magnified the need for the industry to be stronger politically. It is vital for the health and fitness industry to have a "seat at the table" when policymakers discuss and decide on issues that impact the health of the nation, individual states, or the fates of America's small businesses. In that effort, IHRSA formed the National Health and Fitness Alliance and Global Health and Fitness Alliance to support common goals, increase access to physical activity and health education, boost policymaker relationships, and more. A strong association with a powerful advocacy arm that represents and is supported by the entire health and fitness industry is necessary to track, confront, and overcome threats, jump on opportunities, and deliver results.
WELLNESS FOR ALL
There is no doubt that population health can be improved through regular physical activity. That being said, the IHRSA Foundation is a 501(c)3 charitable organization building capacity and developing programs and resources for fitness facilities to more effectively provide people of all ages, backgrounds, and abilities a place to improve their health through regular physical activity.
The elements that will help the IHRSA Foundation achieve these aims include the following:
Research on outcome-based wellness programs in clubs
Education and resources to support wellness
Programs and staff training that promote health through exercise
Growing the support for and availability of ACCESS Health Programs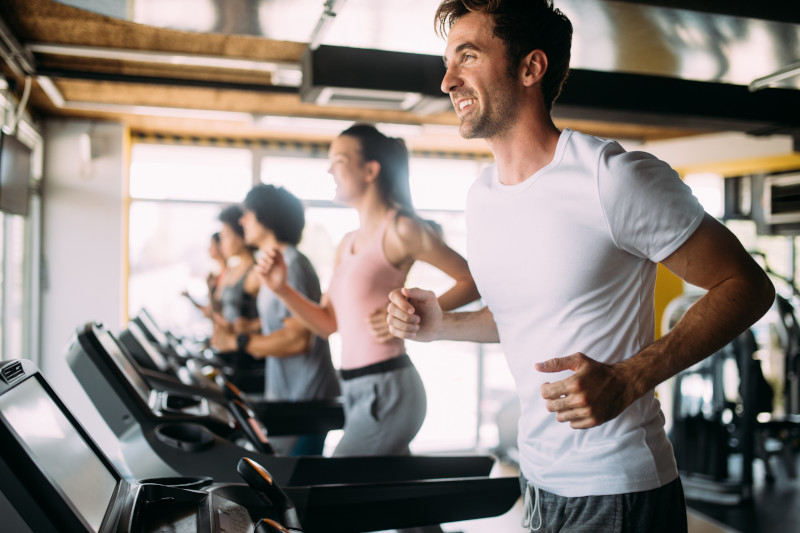 FOCUSING ON INCLUSIVENESS
There's an increasing need to provide more inclusive fitness opportunities and to assist people with disabilities to overcome any barriers to exercise. The IHRSA Foundation helps gyms and health clubs increase opportunities for inclusion of people with disabilities, such as intellectual disabilities (ID), chronic disease, and mobility limitations.
The IHRSA Foundation and the American Council on Exercise (ACE), supported by the UNESCO Chair in Inclusive Fitness, Sport & Recreation, PE, received a grant from the Special Olympics with funding through their Inclusive Health Innovation Grant. Supported by the U.S. Centers for Disease Control and Prevention, the grant aims to support organizations in making practices more inclusive and tip the balance toward a fully inclusive world where people with ID are fully and intentionally included in mainstream fitness programs and services.
Of particular note, IHRSA Foundation has been awarded a grant from the John W. Brick Foundation for a project that aims to assess and address awareness around the mental health benefits of exercise. As well as the role the fitness industry and industry professionals can play in improving mental health and well-being. During the project, IHRSA Foundation will conduct an assessment and follow-up survey of fitness industry professionals, provide education and resources, and launch an awareness campaign.
IHRSA is one of the world's leading authorities on the commercial health club industry. The association's mission to grow, promote, and protect the health and fitness industry brings strength to the fight for awareness and promotion of exercise as a critical component of good health, wellness, and quality of life. Indeed, IHRSA is providing an essential service for the benefit of all in these unprecedented times.
AT A GLANCE
IHRSA (International Health, Racquet & Sportsclub Association)
What: The trade association representing the global fitness industry
Where: Based in Boston, Massachusetts
Website:  www.ihrsa.org   www.ihrsafoundation.org