Ellensburg Washington
Paving the Way for the Future with outdoor recreational opportunities at its doorstep
Business View Magazine interviews representatives of Ellensburg Washington for our focus on Infrastructure & Economic Development in U.S. Cities
Centrally located in the heart of Washington State, the city of Ellensburg sits on the east side of the scenic Cascade Mountains, approximately 2 hours from the metropolis of Seattle, and is a community poised for growth. Positioned on two interstates, I-90 and I-82, with proximity to Washington's many ports, the city of 21,000 is a central point for the transportation of goods.
Although Ellensburg missed the opportunity to become the state capital in 1889, Mayor Nancy Lillquist shares, "Our consolation prize was Central Washington University, which started as a teaching school and has grown to a university with about 10,000 students." The university draws a talented and younger demographic to Ellensburg, where the median age is 24.
With vast outdoor recreation opportunities, beautiful surroundings, and a full offering of amenities, Ellensburg is an ideal place to enjoy a high quality of life, and a place to call home. "This is a really amazing community," City Manager, Heidi Behrends Cerniwey, relays. "Ellensburg, with the university, has an amazing amount of talent, not just in the student population, but the folks who live and work here. We are investing more into becoming a creative district in Washington State, and working together to expand the local creative economy."
She adds that Central Washington University is one of the city's largest employers, along with the hospital district. Historically a farming town, agriculture still provides the community's number one export – Timothy hay. "We feed horses all across the country with Timothy hay, down to California, and across the world into Japan and Saudi Arabia," she maintains. The city is also home to the Ellensburg Rodeo, one of the top rodeos in the United States. Celebrating 100 years this year, this event offers a connection to Ellensburg's agricultural heritage and brings thousands of tourists to the community annually.
On the manufacturing side, Behrends Cerniwey reports that food processing company Twin City Foods has been a part of Ellensburg for many years, and is "a staple in the community", while Iron Horse Brewery, producers of craft beer, are an Ellensburg success story, and an employer with the capacity for regional distribution.
The city is also working to attract distribution centers, and Lillquist stresses that the interest is there. "Being central to the state, not very far from the ports, and major highways, it has long been something that we've tried to take advantage of and it's starting to pay off," she says.
Providing opportunities that keep graduates and young talent in the city and the region is top of mind, as Behrends Cerniwey recounts, "We're working in collaboration with the county on creating a better employment base for students to not just come to learn here, but to stay and to grow their families.
"We really do have an amazing quality of life. It's a beautiful place to live, and we've grown up steadily with a good solid infrastructure in place. We're trying to expand, not just arts and culture, but our recreation opportunities for locals and for the tourism proponent too. We are trying to hit all of the areas, just to grow and advance as a county as we work together to retain and attract talent." While housing has been an ongoing issue in the region, Ellensburg city council has used what she describes as "every tool in the toolbox we're allowed to use", in the effort to increase housing stock while slowing down "pressure pricing". The city is also committed to the provision of affordable and diverse housing options. Currently, the community has 500 single-family lots and several multi-family projects in various stages of development.
With ongoing infrastructure upgrades and repairs throughout the city, flood and water mitigation strategies are a priority. Behrends Cerniwey explains, "Ellensburg is right in the middle of the Kittitas valley, so we have an abundance of water around us from snowmelt. We are always looking at how we can protect structures and property. We have some projects in the queue right now to construct flood mitigation and make sure that we have buildable land as our community grows."
Ensuring that water and sewer infrastructure is prepared for future growth is also on the agenda, including a major sewer system enhancement project to upgrade technology from the 1970s. "With our federal ARPA funds, we are actually doing a loop that creates some redundancy and really adds capacity for future development on the west side of our community," Behrends Cerniwey says, adding, "Ellensburg is unique in that we actually operate our own natural gas and electric systems. We have local control over all of our utilities, we have a telecom utility as well and we also own a local transit system that's operated by HopeSource, which is a non-profit partner."
Faced with state initiatives around carbon reduction, Ellensburg is working with engineering firm McKinstry to create a sustainability plan. "We need to decide what our strategy is for those utilities, to reduce our carbon footprint, and do a check-in of what our carbon footprint is," says the mayor. "We haven't done that accounting yet, as many communities have. We will have a lot of community input on how they want to address the climate crisis."
As for community partnerships, Ellensburg works closely with Kittitas County to continue to advance a strong economy in the region. The city also has a business development authority, known as CenterFuse, which Behrends Cerniwey acknowledges is a key partner as the community works to bring in new businesses and industry.
The Ellensburg Downtown Association is another important partner in helping to retain and build a strong business district and support economic vitality in the city's historic downtown. Highlighting Central Washington University as another crucial relationship, she says, "They are the major employer, a center for amazing talent, and they're really elevating their role in economic development in our community as we speak."
The Kittitas County Chamber of Commerce acts as Ellensburg's Visitors Center, while also managing tourism promotions for the city, and is another valuable partnership. Behrends Cerniwey also mentions the critical relationships with the city's nonprofits, including Habitat for Humanity, transit operator HopeSource, and FISH, a Community Food Bank. "I could go on with our ecosystem but that's the shortlist," she clarifies.
The city of Ellensburg is a hub of activity, which has prompted the creation of a new town square, to be known as Unity Park, in the center of downtown. The park, which is currently in the design phase, will provide the community with event and gathering space, while also offering an attractive option for visitors. "We have such an active population who likes to put on events. We have an event nearly every weekend, and we are trying to capitalize on that with the new town square Unity Park," says Lillquist.
Behrends Cerniwey continues that "this was a wonderful opportunity to create and really showcase that gathering spot for locals, and to advance tourism and for locals. It's a really wonderful project and this is something that we're constructing with our federal ARPA funds. It will be an asset for our downtown."
The historic downtown district, which was rebuilt after a major fire in1889 is a point of pride for the city. "It demolished the wooden structures and they rebuilt in brick, and those buildings are still standing and very much loved by the community and by visitors," Lillquist boasts.
In an effort to protect the historical integrity of the downtown, Ellensburg has a Landmark and Design Commission that works with those wanting to remodel, keeping within the historical regulations the city has been working hard to restore. "We had grown to people putting siding over the bricks, and that was not nice. So, we've really upped our game there, along with adding unity park in the core. It's been a number of years that we've been working on it and it's an opportunity that really was timely," she asserts.
Moving forward, Mayor Lillquist sees a continued focus on Unity Park, a solid sustainability plan, and affordable housing, as well as ongoing collaboration with the county regarding economic development.
As growth inevitably continues for Ellensburg, Behrends Cerniwey summarizes, "As we grow, we're always looking for ways to retain the character and the quality of life to ensure that we're paving the way for the future. How we grow is incredibly important, and that we are thoughtful about it is critical."
AT A GLANCE
Ellensburg, Washington
What: A growing city, centrally located in Washington State
Where: Kittitas County, Washington
Website: www.ellensburgwa.gov
Central Washington University – www.cwu.edu
Caring CWU professors create a world of opportunity
It's no secret that Central Washington University is focused, first and foremost, on the success of our students. Our dedicated instructors go out of their way to provide aspiring young professionals with the hands-on experience they need to hit the ground running in their careers.
We also take pride in getting to know our students so we can connect them with opportunities that will help them be successful in the real world. One of the ways we do this is through High-Impact Practices (HIPs), which give students from all backgrounds the skills and knowledge they need to thrive.
With the help of Professor Sayantani Mukerjee, two recent CWU Digital Marketing graduates took part in a professional development campaign through Google. Sabrina Dominguez Wilkins (2018) and Kahlia Mafua (2022) participated in the annual Nonprofit Marketing Immersion program and developed advertising campaigns for existing nonprofit organizations.
Right away, both graduates parlayed their experiences into exciting career opportunities:  Dominguez Wilkins as a Marketing Manager for Merit Homes Inc., and Mafua as a Digital Marketing Coordinator with Columbia Hospitality.
These Wildcats are off to an amazing start in their careers, and it all started with Professor Mukherjee. As CWU looks toward the future, we are embracing the value of HIPs so more students like these can reach their potential.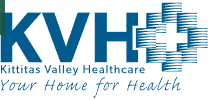 Kittitas Valley Healthcare – www.kvhealthcare.org
Located in central Washington state, Kittitas Valley Healthcare is a dynamic, rural healthcare system with a critical access hospital, and 22 clinics & specialty services. We're continuously growing to meet the needs of our community. Learn more about us – and how you might fit in with our team – at kvhealthcare.org.
Iron Horse Brewery, Inc – www.ironhorsebrewery.com
Odd Stock Cider Co. – www.oddstockcider.com
Curiosity has always been the foundation of how we've conducted business. Our cousinhood (employees) is a collection of contrasting people from different backgrounds, perspectives, some conventional, others unconventional but this melting pot of uniqueness is what makes our second family so quirky and oftentimes likable.
We are an Oddstock.
Can we be different from what is usual or expected; Can we be strange but respectful? Why do we have to do something the way it's always been done?
Oddstock seems like the perfect representation of a cider journey that will take the untraveled path for the simple reason of challenging the status quo because that is exciting.
Please join us for this wild ride. Look for updates and more information at www.oddstockcider.com