Hyattsville, Maryland
A world within walking distance
Business View Magazine interviews municipal representatives of Hyattsville, Maryland for our focus on sustainability in American Cities.
Historically significant Hyattsville, in Prince George's County central Maryland, enjoys a charming existence as a residential suburb of Washington, D.C. Settled at the head of the Anacostia River about the time of the American Civil War as Hart, it was renamed at its incorporation in 1886 for its founder, Christopher Clarke Hyatt. The Hyattsville Historic District with its Victorian-era architectural gems is a much sought-after zip-code for home buyers and visitors.
Hyattsville, Maryland Community Planner, Katie Gerbes, reports, "Our sustainability plan is a major focus for the City. We update it every five years, most recently in May 2017. It has three themes: community, connectivity, and development. Each theme has goals we're hoping to achieve. It's pretty comprehensive, covering green infrastructure and environmental sustainability. The plan also talks about City-run programs and ways to keep them active and funded and engaging to the community. It also speaks to development happening in the city."
Hyattsville, Maryland administration has been working for the past 14 months to start implementing some of these initiatives, to let the community know what has been accomplished and inform staff about which projects need to be focused on for the coming year. Jim Chandler, Assistant City Administrator and Director of Community & Economic Development, explains, "Fundamentally, the City has gone through several versions of the planning exercise and had varying degrees of success. We've approached it in different ways, the one prior to this was a geographically-based plan. This plan is more focused on high-level topics and sustainability, as it's more commonly defined."
One of the challenging pieces is determining what is actionable. The plan has a good description of the vision and the actions but doesn't box them into a narrowly defined category. One example involves the City looking at incorporating electric vehicle charging stations in its commercial corridors to attract consumers. "Lo and behold, and separate from this," says Chandler, "we were able to partner with the state of Maryland on a plan they're rolling out. We'll be one of the first communities in Maryland to have level two and level three charging stations along one of our major commercial corridors. And because we articulated it in our strategy, we're receiving it with no money out-of-pocket."
Another project is focused on park spaces. Hyattsville, Maryland has 16 parks in various states of functionality. One is simply grass. Others are programmed with play spaces and ball fields. The City is actively working on four of those parks; supplying new equipment and some will be rearranged. One will become a market park with meeting space, room for a farmers' market, and performance programming. Another park that already has ball fields will become a fitness park with a fitness court installed alongside an existing trail.
Gerbes adds, "Another space we just finished is a food forest with all plantings that are edible. Our arborists will go out twice a year and teach the community about growing these types of plants themselves. Also, it's open to the public. You can go in, pick an apple, and eat it on the way to wherever you're going. That's been a bit longer term, but we've been making good headway. We're redoing the parks with low impact design and stormwater management features – keeping in mind as we're investing in these assets that they'll last a long time."
There are many bodies of water on the periphery of the City, and several of the parks are within the flood plain. Parks are a great use of that space, but it does come with challenges. Hyattsville, Maryland is trying to find ways of solving those challenges by combining green and recreational aspects for the community. The City and Prince George's County are also working on bringing the D.C.-based Capital Bikeshare system into Hyattsville. There is currently one station in the City, and it hopes to have nine or ten by next spring, allowing people to cycle around town and take advantage of the trail systems for recreation and as a commuter mode.
Hyattsville Mayor, Candace Hollingsworth, chimes in on sustainability: "As a city, we look at sustainability in the context of environmental stewardship to ensure longevity and that we are building with materials that are environmentally friendly and appreciate that context in our natural environment. The other sustainability piece is making sure the city grows in a way that allows it to be sustainable over time, in terms of tax revenue and who's living here. As population changes and attractions change within the City, we want a variety of residents – young people, families, seniors – so the demographic has some level of stability. We have amenities and quality of life initiatives with parks and recreation, transportation, housing, and affordability, all taking place to promote sustainability in that way."
Housing is the number one economic driver in Hyattsville, as it is in most D.C. region communities. Prior to 2003, the City was almost exclusively single-family, detached homes with a mix of some garden apartments. Since then, there has been significant townhouse development, and condominiums along the metro locations, but mostly multi-family residential rentals within the commercial corridors have been driving the tax revenues.
Hyattsville's designated Historic District offers late 1880s Victorian homes and Sears bungalows, and Arts & Crafts houses built between the wars (late 1910s and early 1940s). It's a highly competitive market, because there are so few of them and they're, typically, lower priced than similar D.C. properties. Some housing stock doesn't even make it to market – they sell over listing price and over a weekend. Proximity plays a role, as do the quality of City-provided services and the overall vibe people experience in Hyattsville.
"The other driver is the Mall and developments along Prince George's Plaza, which is commercial and office space," says Chandler. "The Mall outperforms, per square foot in sales, just about any commercial property in the region. It is a unicorn. Their fast casual performs at well over $1,000 per sq. ft., which is highly unusual. Overall, most of our commercial base is retail, with some offices in the University Town Center area. That has dwindled since 2009. The federal government used to have a presence there over one million sq. ft., now it's about 400,000 sq. ft., which includes the Dept. of Treasury, the Center for Disease Control, and smaller finance-related offices."
One of the former office buildings is being converted to a residential development. Bernstein Companies, out of D.C., purchased the asset from Wells Fargo and is creating 330 luxury rental units. "The building is going to have every amenity," says Chandler. "They're marketing to D.C. folks who want to go downtown and work downtown but don't want to pay to live downtown. We are two stops from the D.C. line, so it's consistent with what we've seen. Our market is looking residential but the commercial pieces we have are substantial."
The Baltimore Avenue Corridor of Hyattsville, aka the Arts District, is seeing an upward trend in smaller niche businesses. As a state-designated arts and entertainment district, there are funding opportunities available. Chandler notes, "We have a brewery that just opened in a building that, two years ago, you'd have thought, no way. It's owned by three local guys, college friends, who are legally hearing impaired. The business is already thriving. A coffee shop on a back alley in a building that was vacant for over a decade is thriving. Twenty years ago, Mike Franklin opened a sandwich and toy shop – two things that shouldn't go together – but today he has a successful full-service brewery, opened his second location, and deserves some of the credit for entrepreneurs looking at Hyattsville as a place they might be able to make it."
Mayor Hollingsworth shares, "In Hyattsville, we have an opportunity to showcase that there is still potential for growth while maintaining the charm and uniqueness of a small city or town. Especially, when we are adjacent to Baltimore and Washington, D.C. that are constantly having the conversation about gentrification and urban renewal, and what that means to preserving the history of a city. The fact that we've done sustainability planning and used it as a policy tool, a guide to chart our actions over the past half a decade, shows we've been able to grow our city with the amenities people appreciate and keep that community feel and sense of place that is unique."
Check out this handpicked feature on the City of Orlando, Florida – People, planet, and prosperity.
AT A GLANCE
WHO: Hyattsville, Maryland
WHAT: Urban suburb of Washington, D.C.
WHAT: Prince George's County, Maryland
WEBSITE: www.hyattsville.org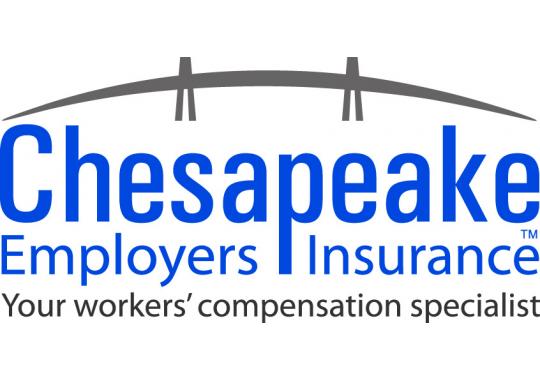 Chesapeake Employers Insurance Company – www.ceiwc.com
Chesapeake Employers Insurance Company is a fully self-supporting insurance company that operates solely from premium and investment income. A nine-member, governor-appointed board of directors oversees its general operations.
The largest writer of workers' compensation insurance in Maryland, the company offers a fully integrated safety and benefits delivery system that provides safety information and quality medical care with an early return-to-work objective. This system includes several components designed to work in concert with policyholders and their injured employees.
Industry-specific loss control consultants are trained to work with a company's top management team to provide customized workplace health and safety programs that reduce the frequency and severity of workplace accidents. Loss control experts assist policyholders in developing safety cultures that create safer work environments and lower premiums.
The company's Special Investigations Unit is devoted to identifying and aggressively pursuing alleged fraudulent activity. With a policy on "Zero Tolerance" for fraud, the unit saves policyholders millions in potential payments to claimants.

Cohn Reznick – www.cohnreznick.com
CohnReznick LLP is one of the top advisory, assurance, and tax firms in the United States, combining the deep resources of a national firm with the hands-on, agile approach that today's dynamic business environment demands. With diverse industry expertise, the Firm provides companies with the insight and experience to help them break through and seize growth opportunities. CohnReznick is a member of Nexia International, a global network of independent accountancy, tax, and business advisors. Learn more: cohnreznick.com