Huntington, Indiana
An investment worth making
Business View Magazine interviews Richard Strick, Mayor of Huntington, Indiana, for our focus on Economic Development in U.S. Cities
Along the banks of both the Wabash and Little Rivers sits the City of Huntington, Indiana, which also happens to be conveniently located along the I-69, just minutes from nearby Fort Wayne – the second largest city in the state. With a growing historic downtown, and many new families moving to the area, Huntington's star is on the rise. And it's a place worthy of investment, according to Mayor Richard Strick.
"Huntington is a city that is really investing in itself," says Strick. "We have leadership across generations that is involved right now and engaged and working together to accomplish some longstanding goals, but also to overcome some of the new challenges we are facing as a global economy." Investments are being made all through the city with the development of a second industrial park, improvements to the city's river greenway, downtown enhancements, education and healthcare boosts, and substantial infrastructure projects. "There has been a big shift in the mentality for folks to see that this place can be great, and in many ways it is great," Strick notes. "So now, it's 'how do we build on those strengths?' and 'how do we make it even better?' and that's the fun part."
The city has recently acquired 172 acres on the west side of town for an industrial park. This acquisition is coming together after more than 20 years of being part of the community conversation. The parcel of land has been identified because of access to rail lines, access to an interstate highway system, and a relatively easy-to-engineer infrastructure buildout. Huntington is pursuing an economic development agency grant to help with that infrastructure and accelerate it, and it is anticipated the project will be built out within the next two years – an exciting prospect for the city to be able to prepare for industrial development in that park and expand it.
Multiple other infrastructure projects are on the go to keep Huntington running smoothly. Heading out of 2020, the city has set its under-road infrastructure agenda for the next four years. They are moving forward on stormwater bonds to handle some of the upcoming projects and setting up a long-term control plan for storm water sewer separation. The Mayor reports, "Despite all the challenges and setbacks we have had this year, we have the financing lined up for that and are able to move forward on those projects and that's something we are very excited about and we want to just continue to take steps in accomplishing it."
The city has also made significant investment in water and wastewater – between 40 and 50 million dollars in total over the last decade. They have worked alongside the State of Indiana and the Environmental Protection Agency for the past eight years to achieve six of their nine long-term water goals and are hoping to complete the final three over the next council term. Huntington's council also plans to continue to take advantage of Indiana's Community Crossings Grant Program, which allows them to make significant investments to roadways annually.
Strick shares, "Every year we are making significant advancements in our roadways and we do that with an evaluative process where we actually go through and rank our roads in terms of what condition they are in and prioritize that work based on the need there. So it is actually a pretty systematic and measured approach to paving around the city. Paving will also include improving riverside trails and downtown sidewalks. We are making sure that we have a downtown that is walkable for residents of all ages and abilities. But also so that other parts of downtown are traversable as well. There's a lot of opportunity to invest in that and it's something the residents are starting to enjoy more and more."
To make Huntington's downtown even more accessible, the city has entered into a public-private partnership to develop a downtown arts centre that also includes market-rate apartments. Of the 35 apartments, 27 are now occupied. Having more market-rate housing available at the right price is a great positive development for the core area. Over the past several years the city has been working to review its downtown zoning to make sure it isn't hindering any development. The goal is to broaden the downtown's appeal as a great place to live, work and play.
Strick explains, "We are seeing more and more the dynamic and trend where young couples are looking at spending their time and their dollars downtown, rather than trying to get a larger yard and having to put time into maintaining that. We have the apartments opening up this year and renting that space out, and other individuals who have also been putting in downtown apartments and space. Taking areas that couldn't be utilized before, but now they are making the investment to bring everything up to code so it can be used for living space and not just for warehousing downtown. I think that's a trend we are going to see continue for us as a community. The previous administration did a great job knocking out several major elephants that were in the room and hindering some of that growth. They were just too big of a challenge for private investment and development on its own. So that public partnership became a real key."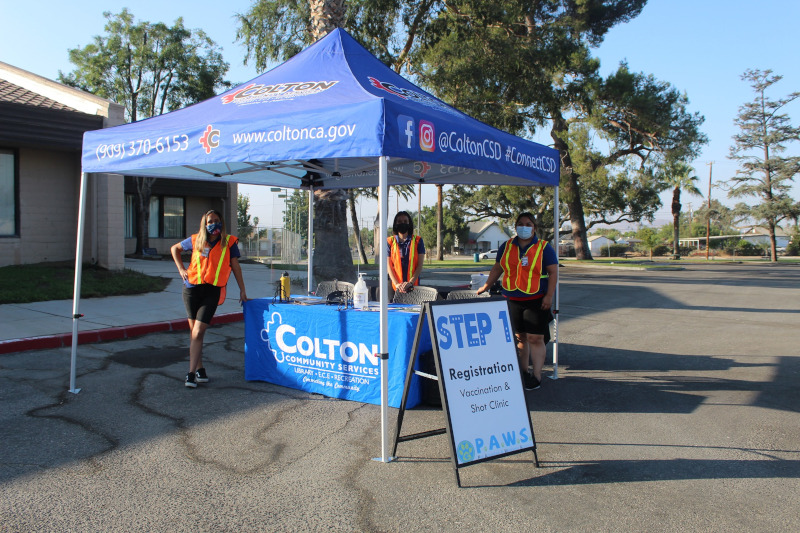 Huntington is also seeing a boom in business investment. The local Chamber of Commerce has a partnership with Huntington University to help with small business start-up, primarily in the retail sector, and the new arts centre will soon have a dedicated space within for entrepreneurship. That is anticipated to be a great accelerant for the start of local businesses. Over the past five years, the city has seen 10 new businesses open up downtown and begin to expand in other spaces. The Mayor notes, "Folks are investing in those spaces. When we had our stay-at-home order in the spring, you could tell both new and long-time downtown businesses had punch lists of work they wanted to accomplish while there weren't any customers in their stores. And they have done a great job of utilizing resources from the city, both the federal state dollars coming through for COVID relief and also façade grant improvement funds and otherwise to invest in themselves."
On the southern end of downtown – home to the city's riverfront and twin bridges – work has been done over the past nine years to clean up and improve the riverfront, one of the city's best natural features. Group riverfront cleanups are also part of the city's many environmental initiatives. Strick hopes a cleaner riverfront will help encourage residents to make a greater investment in themselves and the environment. "We think that this is part of helping people appreciate a place, and what it means to take care of this place is ultimately taking care of this environment," he explains. "If they are doing that with the river, we think it's going to translate as well to individual behaviours in their own homes."
To further invest in its residents, Huntington has engaged in a city-county partnership to turn an old property formerly run by a religious order of sisters into a rehabilitation facility. Strick believes it will be the envy of folks in the state and hopes it will continue to help the city make strides in supporting loved ones on the road to recovery from addiction. There's also a $4 million investment from Huntington's K to 12 school organization for a learning centre that will focus on construction, trades, and the service sector. The programs help to prepare the local workforce, as they are coming out of high school with some early-stage certifications that they need to land a good manufacturing job, because they already have their welding certificates, or they can start out in a basic nursing program, or at a long-term care facility.
Through COVID and beyond, Strick says Huntington will continue to invest in itself as a place worth growing. He shares, "2020, of course, has been a challenging year for many businesses and many communities, but I'm very proud of the way our community has really faced the challenges and overcome them. One of the primary focuses is that we are investing in ourselves… We are always keeping an eye to the future."
AT A GLANCE
Huntington, Indiana
WHAT: Mid-sized city; population 17,000
WHERE: 25 miles outside of Fort Wayne, Indiana
WEBSITE: www.huntington.in.us