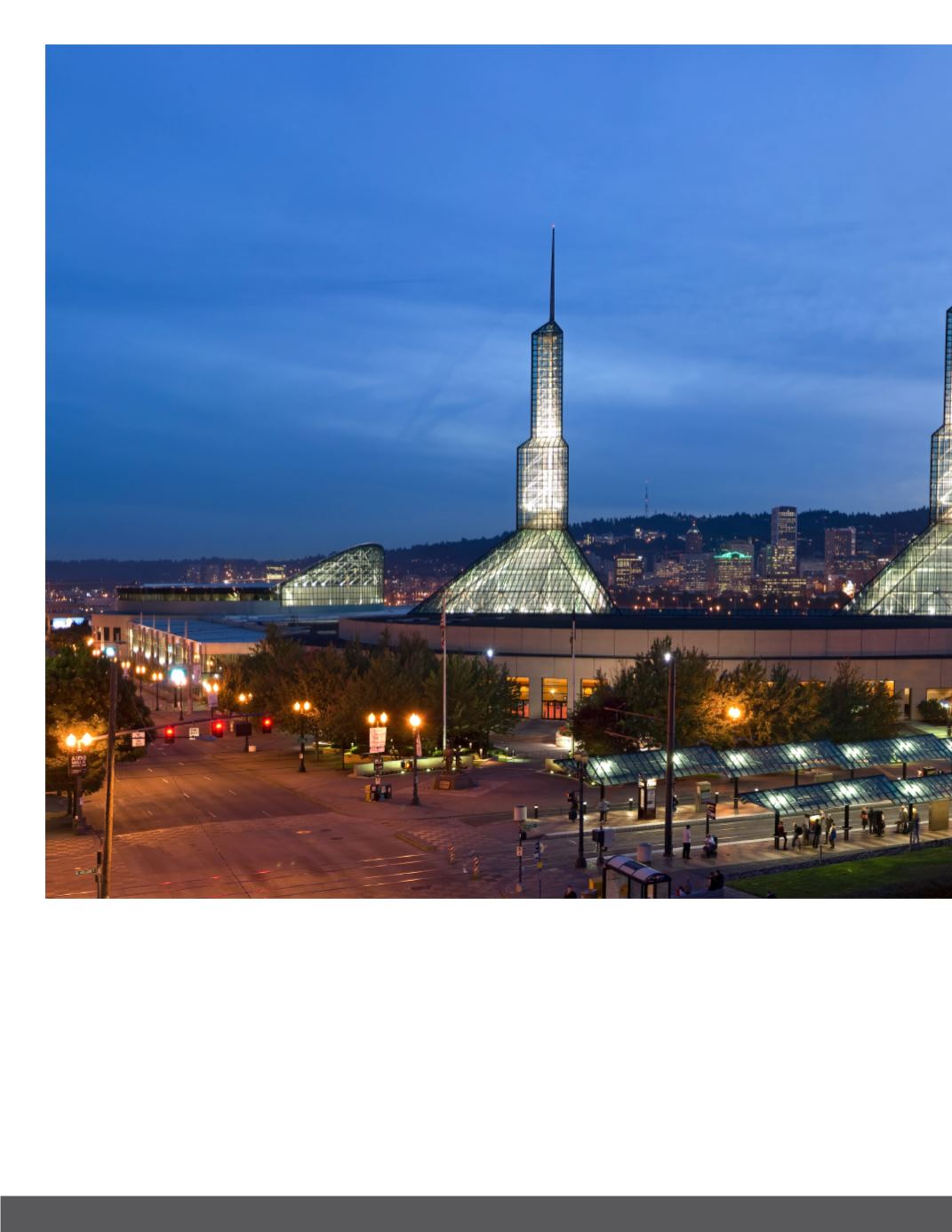 52 Business View Magazine - June 2016
ters being built and knew that Portland, at the time,
needed an economic driver. He knew that conventions
bring in a lot of folks, they spend their money, and they
go home." The city's Lloyd district was chosen as the
Center's site, as it was considered in need of economic
redevelopment. Today, the OCC generates about $500
million a year of economic impact for the City of Port-
land and its surrounding communities.
The OCC's complex covers 18 square blocks. The
building, itself, is LEED Platinum certified; one of only
two similar convention facilities in the U.S. "That's a
brand differentiator in our business," says Pizzuti. "It
is definitely a feather in our cap. And we're consistent-
ly and constantly upgrading systems. We just added
solar panels to our roof this last fall – 6,500 panels
that will generate enough electricity to power about