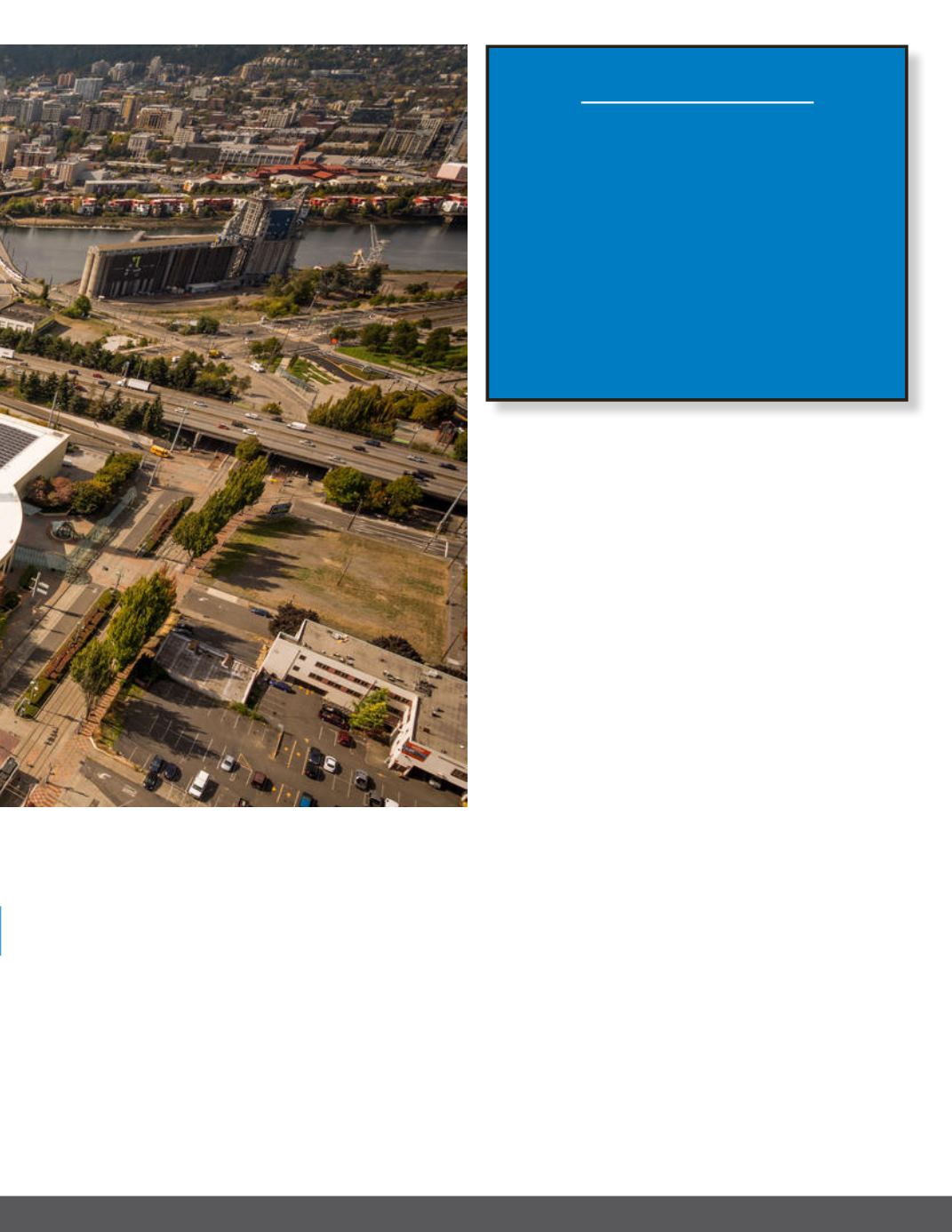 Business View Magazine - June 2016 51
tax. "It's over a million square foot facility," Pizzuti ex-
ults. "We have 255,000 square feet of exhibit space;
two ballrooms – one 34,200 square feet and the other
25,200 square feet; and we have a total of 50 meeting
rooms, two VIP suites, and 150,000 square feet of lob-
by space. It's the 45th largest center in the country."
The OCC's building and grounds also display a two-mil-
lion dollar collection of public art, with works from over
two dozen, mainly Pacific Northwest, artists. There are
paintings, plaques, glass and ceramic tiles, sconces,
mosaics, bells, etc. Each of its signature glass, twin
towers has a focal point work: a forty-foot long Chi-
nese dragon boat is suspended in the east tower and
the Principia, the world's largest Foucault pendulum,
swings and rotates across a 40-foot halo of suspend-
ed, gilded rays, in the north tower.
The OCC is owned by Metro, the Portland area's region-
al government, is managed through the Metropolitan
Exposition Recreation Commission, and is supported
by a variety of local funding and support partners. "We
get a portion of the room tax, the transient lodging tax,
we call it, that comes directly to the Convention Center
and then Travel Portland is partially funded from that,
as well," Pizzuti says. Travel Portland is the city's Con-
vention and Visitors Bureau. Its mission is to market
Portland as a preferred destination for meeting, con-
ventions, and leisure travel. "We also have in town a
'tourism improvement district' fund that helps conven-
tion and tourism activities," he adds.
Having a convention center act as an economic engine
for the Rose City was an idea that Pizzuti attributes to
Portland's colorful, former mayor, Bud Clark, who held
office from 1985-92. "It was his leadership that really
made the Convention Center happen," Pizzuti says.
"He had been to other cities and seen convention cen-
The Oregon Convention Center
The largest venue of its kind in the Pacific