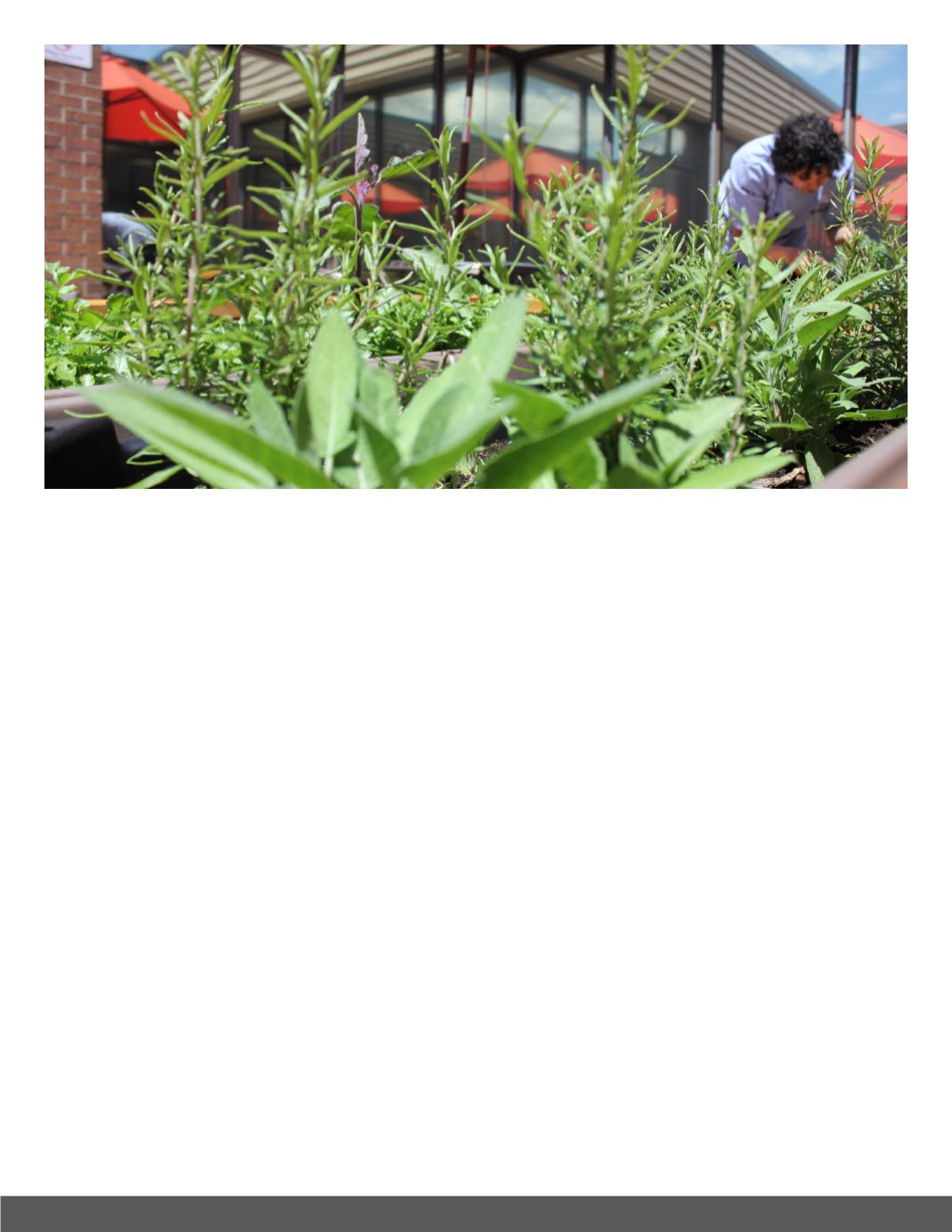 42 Business View Magazine - June 2016
which recognized it as the leading venue in Central
Canada that exceeded Canadian meeting and event
In addition, TIC just completed a $7 million renovation,
begun in 2012, that dramatically enhanced the facil-
ity, following a 20+ million dollar investment in a new
kitchen, food service, and conference centre. Some
new upgrades include: a newly renovated Hall 1 lobby;
a newly constructed Connector Building; major lighting
retrofit projects comprising state-of-the-art LED tech-
nology; increased internet speeds and venue-wide
WiFi hot spots; and great strides in reducing the facil-
ity's overall energy usage by installing more high-effi-
ciency equipment, such as Canada's largest Bullfrog
Powered kitchen, and implementing a large number of
other energy- saving, sustainable practices.
TIC's commitment to sustainability is not new. In 2008,
it made a commitment to start purchasing more re-
sponsibly by signing Greening Greater Toronto's Com-
mitment to Buy Green. The goal of this commitment
was to increase the sustainability in the Toronto region
through business, government, and non-profits. The
commitment aims at leveraging groups of companies'
purchasing decisions to reduce waste, energy use,
carbon emissions, and other environmental impacts.
Today, the Centre is the only facility of its kind in the
Greater Toronto area to have two professionals on its
staff dedicated to sustainable business practices.
In addition to its lighting retrofit, which substantially
lowers its carbon footprint, TIC's 8,000 square foot
kitchen has Alto-Shaam Eco Smart ovens which are
40 percent more efficient. All of its washrooms and
stairwells have occupancy sensor lighting to avoid en-
ergy consumption when not in use, and air curtains in
the loading docks reduce HVAC use, especially during
event move-in and move-out. Newly installed skylights
in two of its exhibit halls introduce natural light and
a "cool roof" on over 100,000 square feet of rooftop
space helps reduce any heating of the building by sun-
The Centre purchases 354 megawatts hours of clean
electricity and 1298 gigajoules of clean, natural gas