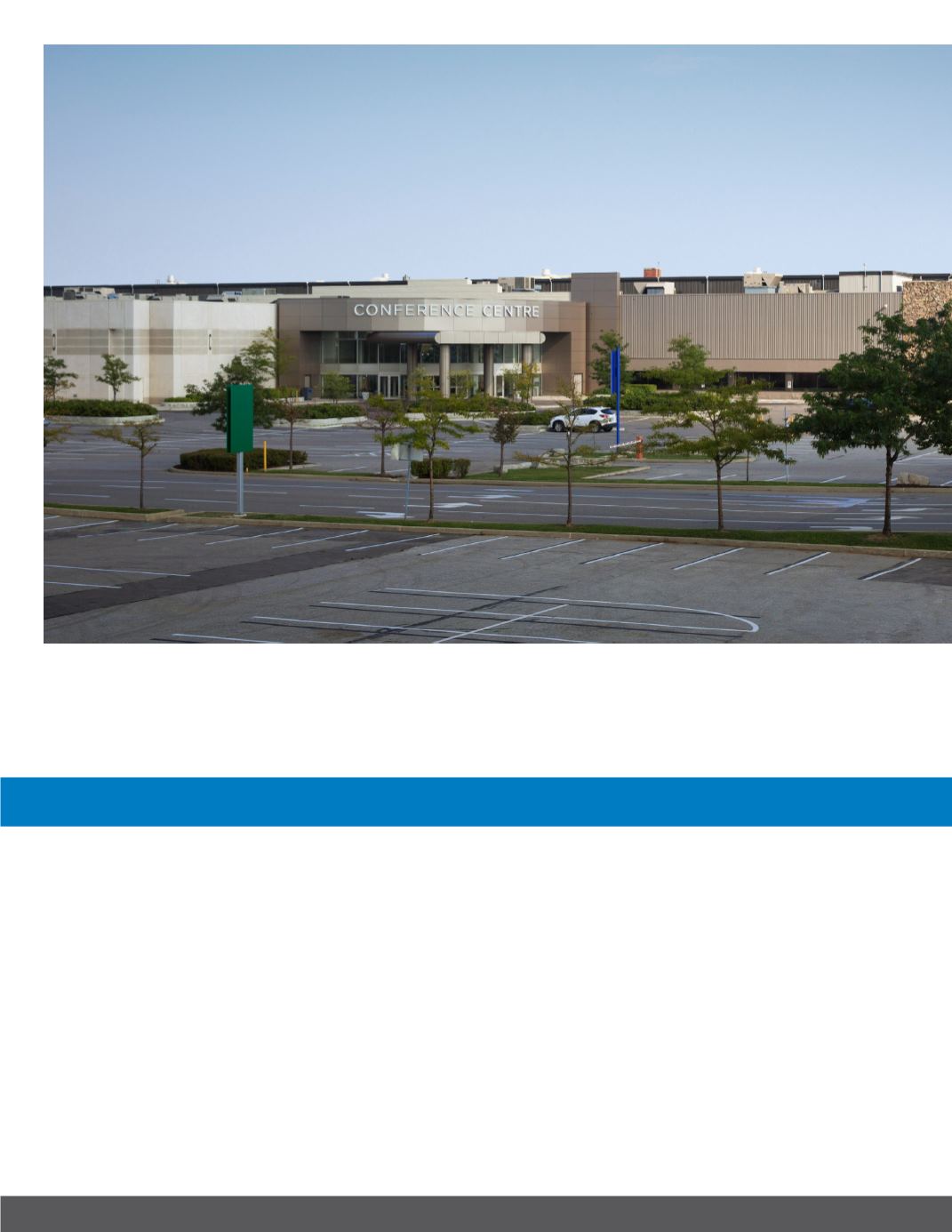 40 Business View Magazine - June 2016
Ahead of the curve
First opened in 1972, The International Centre (TIC) is
one of the only privately owned, multi-purpose trade
and consumer show conference facilities in Canada.
With more than 548,000 square feet of total exhibi-
tion and meeting space, including a 48,000 sq. ft.
conference centre featuring 15 multi-purpose break-
out rooms, it is also one of North America's largest
venues. The state-of-the-art facility offers leading edge
audio-visual technologies, including ultra-high-speed
wireless Internet, and moveable lighting systems,
screens, projectors, and sound systems. The Interna-
tional Centre hosts over 1.7 million visitors a year who
populate the Centre's 500-plus annual events.
The Centre is located in Mississauga, Ontario, 15 min-
utes from downtown Toronto and mere minutes from
Toronto Pearson International Airport, Canada's busi-
est air-travel hub. Its proximity to Pearson is no acci-
dent. "It is a historical property," says Director of Op-
erations and Sustainability, Trevor Lui, "in the sense
that it was the original site of the Avro Arrow airplane.
The aircraft engine was built and tested in our original