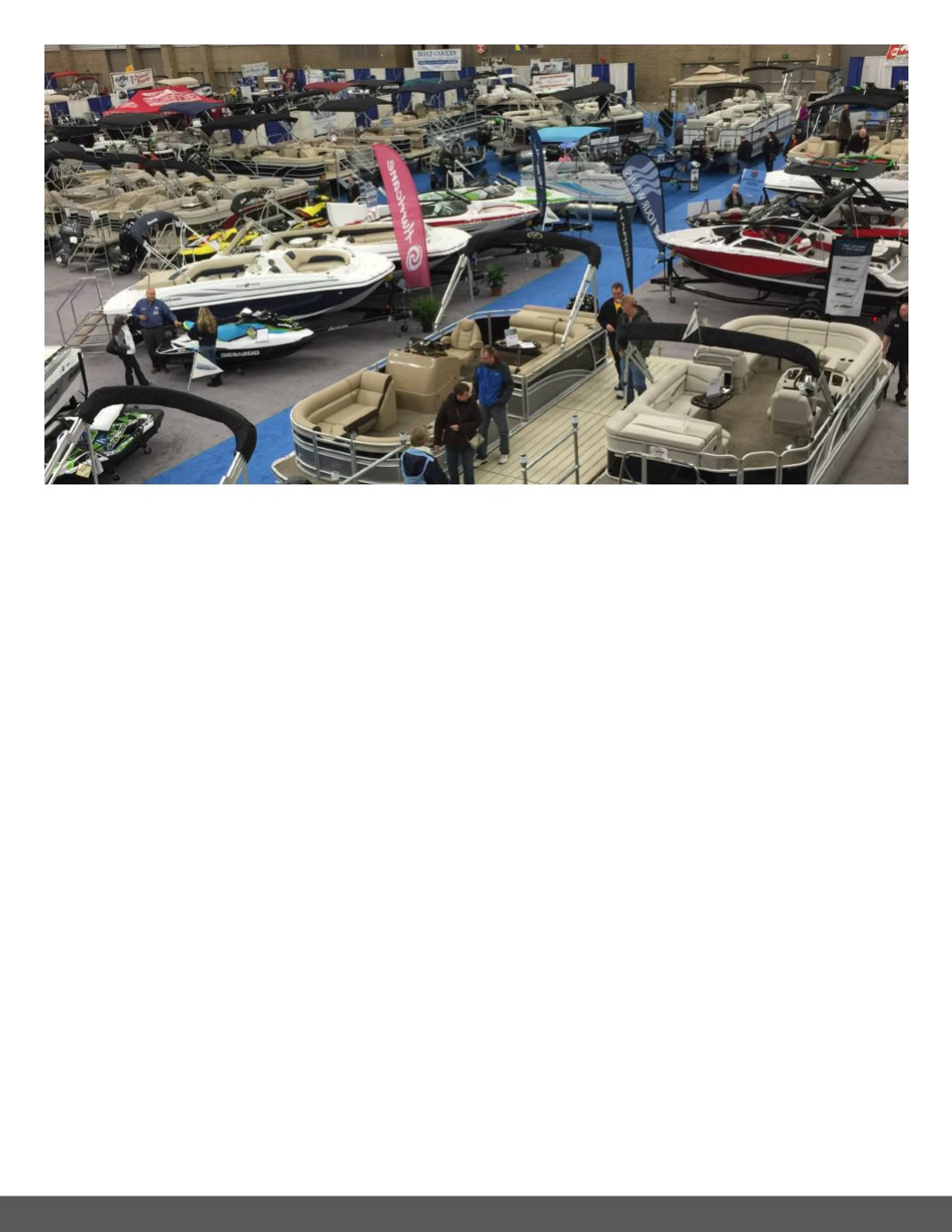 Business View Magazine - June 2016 39
It would be impossible to list all of the entertainment
legends that have appeared at the Coliseum over the
years, much less all of the thousands and thousands
of sports events, ceremonies, weddings, graduations,
shows, concerts, exhibitions, and other programs that
have passed through its halls. "Last year, we did 1,350
events," Brown exclaims. "We've gone 25 consecutive
years now hosting over a million guests per year. We
have two sports teams – the Komets of the East Coast
Hockey League have been with us since 1952; the Mad
Ants is our basketball client – that's the NBA Develop-
ment League; our last sports client is a women's flat
track roller derby team known as the Derby Girls." The
Coliseum also once also had a minor league baseball
stadium on site, which was eventually torn down af-
ter several years of hosting the Fort Wayne Wizards of
the MLB's A League. "When I talk to colleagues across
the country about the activity level of this venue, some
people think I'm fibbing. But we are just doing an un-
believable number of events and attracting an amaz-
ing number of guests per year."
In it sixty-plus years, The Allen County War Memorial
Coliseum has been an integral part of the lives of Fort
Wayne residents and their neighbors. Frank sums
up its importance to the local community by pointing
out the emotional bonds that have been forged over
generations: "Hockey is the best example of this," he
states. "Our hockey team's been here for 64 years, so
you think you'd have mom and dad who would bring a
boy or girl to a hockey game. Well, we're at a point now
of not just having grandparents bringing grandkids -
it's great grandparents bringing the great grandkids.
And we always do a traditional Thanksgiving game; we
always do a New Year's Eve game. And we host ap-
proximately 20 graduation ceremonies, here, so the
probability is that the kid or grandkid has, or will have,
his or her ceremony here. These are special family mo-
ments. A lot of memories have been made here at the
ESG Security & Event Services
(The International Alliance of Theatrical Stage