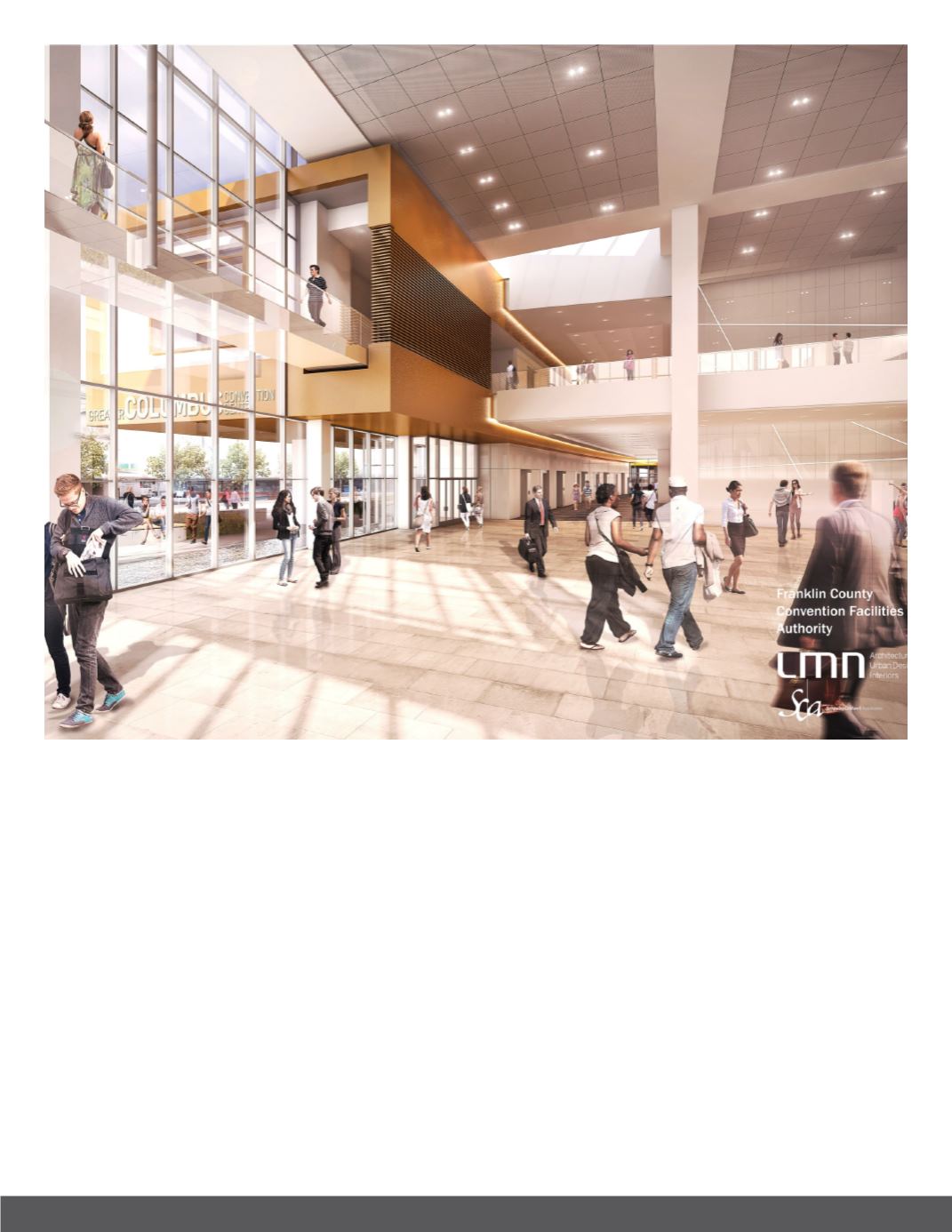 60 Business View Magazine - June 2016
"We're renovating the entire complex," he states,
"soup to nuts - lights, finishes, ceiling, carpet, wall
coverings, restrooms, furniture, signage, technology,
sound systems and an enhanced food court. We're go-
ing to expand our footprint from 1.7 million square feet
to 1.8 million square feet - 37,000 square feet of new
exhibit space; 10,000 square feet of meeting space;
and a large, new atrium. Our meeting room count goes
The new project will also include exterior renovation,
featuring cleaning and repairing the exterior façade,
adding enhancements to guide attendee arrival and
navigation with way-finding, replacing all exterior
doors, and transforming the passenger pick-up and
drop-off points from a service-entrance appearance to
more of a welcoming sense of arrival. Upgrades will in-
clude decorative lighting and public art, while other at-
tributes will include an overhead canopy, outdoor café,
event lawn and additional landscaping. Upon comple-
tion, the venue will receive Leadership in Energy &
Environmental Design (LEED) certification. In addition,
a new $18 million parking garage completed in Feb-
ruary 2016 added 800 more spaces to the Center's
existing 3,200. The eight-level Goodale Garage, which
replaces a former 192-space lot, features LED lighting
throughout and will be connected to the convention
center by an enclosed walkway.