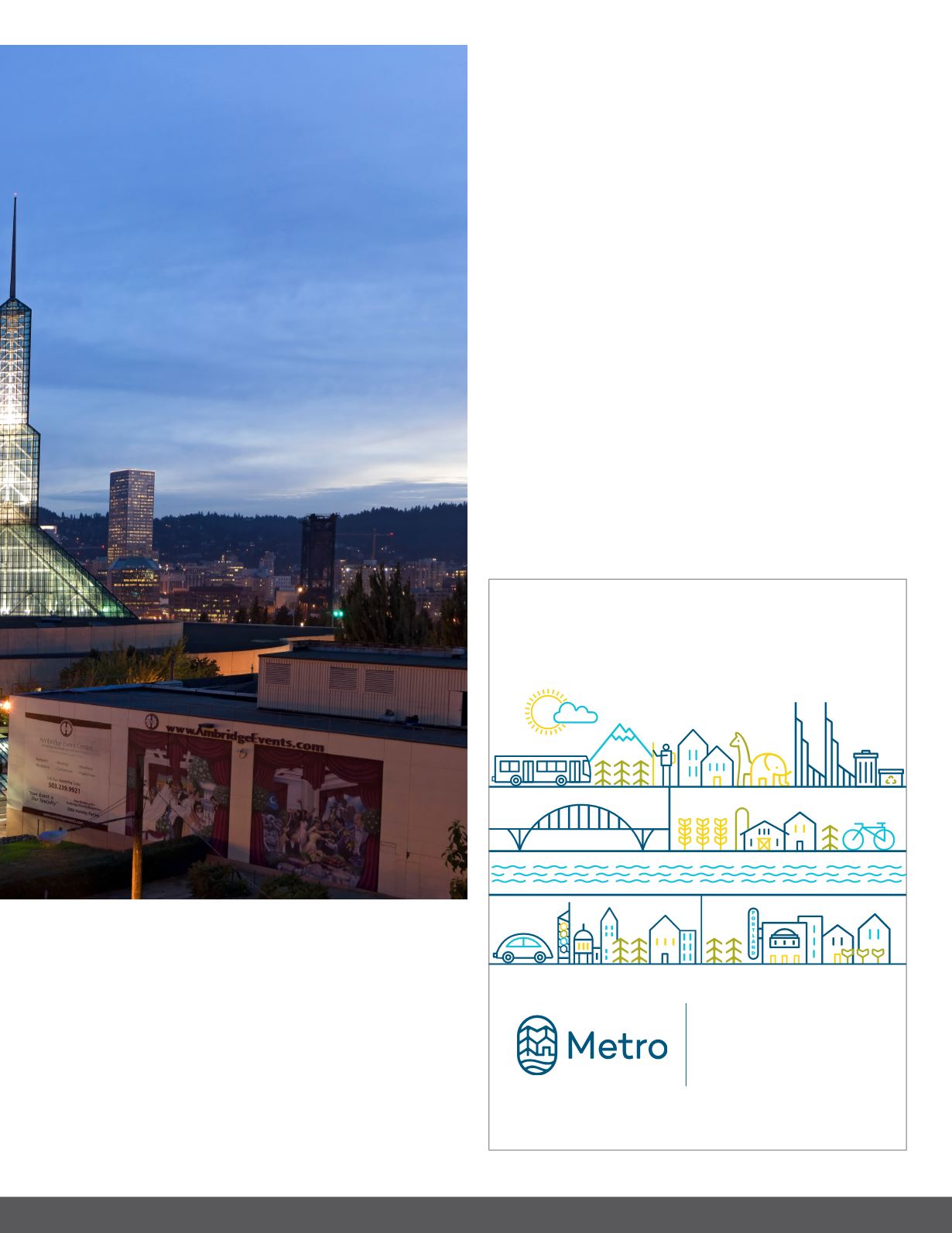 Business View Magazine - June 2016 53
25 percent of our electrical needs, annually." Pizzuti is
quick to add that the new rooftop array cost the OCC
absolutely nothing. "It's funded through a couple of
different grants: one from Pacific Power, which is our
power provider, and one from the Energy Trust of Ore-
gon, which is a group that works with different entities
to get people to use alternative energy - there's some
governmental assistance through them."
The OCC's commitment to sustainability will soon ex-
tend to other areas, as well, including an upgrade of
the lighting fixtures in its ballrooms, loading docks,
and garage areas. "Those will go from non-LED to LED
lighting, saving a big chunk of energy," Pizzuti says.
"Along with that, we are doing what's called a 'waste
diversion plan.' We are actually requiring our clientele
to leave the facility as sorted, material wise, as pos-
sible. In other words, we are asking them not to bring
in material that cannot be recycled, such as foam core
signage. That's a prohibited item. If they bring that in,
they have to take it with them when they go."
Each year, the OCC's staff of 112 full-timers and extra
part-timers, as needed, host around 450 events for
between six and seven hundred-thousand attendees.
Pizzuti says there is no typical client. "Because we're
an affordable destination, we get a variety - from reli-