Colorado Engineering Experiment Station
'flowing' seamlessly to lead the industry by providing engineering solutions
With top 'calibrated' technical capabilities, Colorado Engineering Experiment Station (CEESI) remains the industry leader
Providing technical and engineering expertise in the specialized area of flow meter calibrations and testing solutions for a number of key industry sectors, Colorado Engineering Experiment Station Inc. (CEESI) remains an industry leader.
The company began operations in 1951 as the Engineering Experiment Station – a program of the College of Engineering at the University of Colorado at Boulder.  In 1966 the non-profit organization separated from the university and moved to the present location – a surplus Atlas E nuclear missile site near Nunn, Colorado. The name was changed to Colorado Engineering Experiment Station.  In 1986, the company became a for profit commercial calibration facility which has since operated as Colorado Engineering Experiment Station Inc..
CEESI provides flow meter calibrations and testing solutions for a wide range of industries from oil and gas to automotive, aerospace and pharmaceutical. It doesn't reveal client names or detailed projects based on NDAs and respect for customer privacy, however, based on the work its professionals provide for Fortune 500-level companies, President and CEO Rich Schoonover can say that CEESI is one of the largest commercial calibration laboratories in North America.
CEESI was acquired by Applied Technical Services (ATS) as a wholly-owned subsidiary in 2021. ATS is a premier provider of high-quality consulting engineering, testing, and inspection services known for successfully uncovering facts in metallurgy, materials testing, chemical analysis, non-destructive testing, calibration, fires, and explosions.
Says Schoonover, "it is wonderful to have a parent company that understands the technical realm so well. It has been a phenomenal transition of ownership that will allow us to thrive in the years ahead."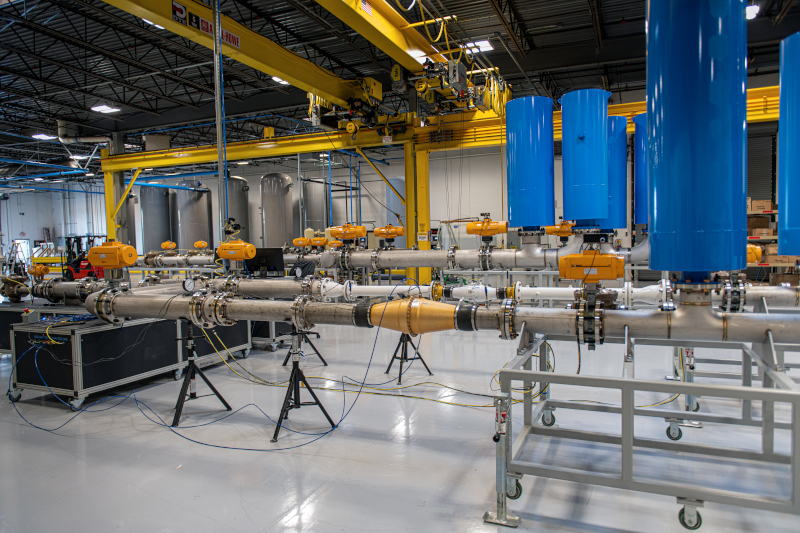 Through this acquisition, CEESI will undergo changes in the future, which will include having access to new resources available through ATS and a close working relationship with several other calibration subsidiaries. CEESI currently maintains calibration facilities in Nunn, Colo., Garner, Iowa, and Chicago, IL.
CEESI is currently working on the re-introduction of high-pressure air testing at its Nunn CO. location.  This will allow them to continue air calibrations at much higher pressures for longer periods of time.  This project represents a significant investment in CEESI's future and will allow them to meet industry demands for increased performance and decreased uncertainty.
Among the calibrations that will be performed on CEESI's new high-pressure air system, will be Flare meters.  There is a significant amount of interest, and some regulation, pertaining to monitoring and recording the amount of natural gas which is flared into the atmosphere. The benefit of gas flaring is that it allows operators to depressurize their equipment and manage large, and sometimes unpredictable pressure variations by burning any excess gas. In order to provide this data, it's important to be able to measure these events accurately.
If this all sounds extremely scientific and technical in nature, that's because it is. Simply put, CEESI's clients rely on the Nunn, Colorado-based privately owned company to make sure its flow measurement equipment and products are working correctly. It's why CEESI is accredited to ISO/IEC 17025 by the American Association for Laboratory Accreditation. ISO/IEC 17025 enables laboratories to demonstrate that they operate competently and generate valid results, thereby promoting confidence in their work both nationally and around the world.
"Among other services, we work with custody transfer meters, meters that are used in commerce between two entities.  We also calibrate meters that control internal manufacturing processes."  says Director of Inside Sales and Application Engineering, Damon Myers. Its professionals offer calibration-related engineering services, meter calibrations on air, water, natural gas, specialty gasses, wet gas/multiphase testing, valve testing, and host flow measurement events.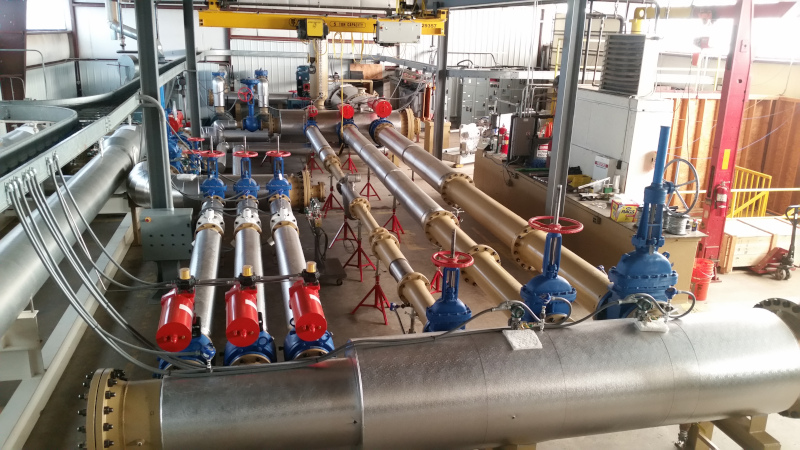 Even newer technologies like renewable energy products and solar and wind power devices rely on manufacturing processes to work as intended. Adverse flow measurement issues can be detrimental to the manufacturing arm of many industries. CEESI's calibrations and consultation help companies keep their processes flowing properly while operating at peak efficiency, Myers says.
As the demand for renewable energy sources grows, and the need for monitoring environmental impact continues, CEESI has positioned itself to respond accordingly. Hydroelectric production, the measuring of greenhouse gasses, and efforts in carbon capture will all require flow measurement technologies.  Whenever flow measurement is required, there will be a need for accurate and reliable calibrations.
On the Health, Safety and Environmental front, Dirk Flournoy, CEESI's Vice President of Operations states that the organization strictly adheres to OSHA, EPA, and industry standards such as ANSI and ASME.  It reports safety data and programs to industry leading third party safety verification entities, which in turn, provide that data to our customers and partners.  Flournoy also states that CEESI's safety and environmental data ranks at a very high level when compared to similar industry service providers.
While the supply chain is improving in some areas, at times CEESI still struggles to get the products and items that it needs in order to complete calibrations for its customers. Delays in obtaining parts needed to repair meters, instrumentation needed for calibration, and the logistical demands of transporting meters to and from our facilities can all contribute to projects being delayed.  Flournoy notes that CEESI is very adept at keeping the lines of communication open and customers informed when supply chain disruptions occur.
CEESI prides itself in the retention of its employees.  There has been very little turnover over multiple decades of operation.  Several current team members have been with the company for over ten years with some having provided over thirty years of service. Schoonover attributes much of that to how well it treats its employees and the career opportunities it provides them.
"We've always been a great company to work for and we are set up to continue that for the future," Schoonover says. "Our employees work hard and are the best and most qualified professionals in this very specialized industry."
In 2023 CEESI plans to bring back key capabilities while expanding the level of services it offers. Schoonover says he also wants to achieve faster turnaround times, which are more possible as pressures on the supply chain may abate further. Significant investments are being made to expand these capabilities to meet what is expected to be strong demand in 2023-24.
AT A GLANCE
Colorado Engineering Experiment Station
What: Industry leader in providing technical and engineering expertise in the specialized area of flow meter calibrations and testing solutions for a number of key industry sectors
Where: Nunn, Colorado, US
Website: https://www.ceesi.com/