Hatch, Ltd.
Energetically engaged in nuclear
Delivering energy on multiple fronts and engineering leading solutions
Although the jury may still be deliberating on what source of energy may be the front runner in the energy sector, there is a clear verdict across the continent that turning to cost-efficient and alternative sources of energy has never been more pressing. As the electricity grid throughout North America ages with increasing demands to decarbonize, utility providers and industry are turning to leaders on the energy front to provide second-to-none services, expertise, and industry-driven advice.
One has to look no further than Hatch Ltd. (Hatch) which has built its respected position as a global leader in the energy sector. An internationally recognized company with Canadian-based roots, Hatch provides vital services, engineering expertise, and advisory support to many energy-related businesses including nuclear, thermal, hydropower, renewable power generation and transmission distribution; as well as upstream, midstream, and downstream oil and gas. With global offices on six continents, Hatch has more than $75 billion in projects currently under management.
Tackling the industry's toughest challenges while looking for solutions to the climate change threat lies at the very heart of the work that Hatch undertakes every day. As part of its far-reaching services and wide portfolio base, Hatch firmly believes that their clients should include nuclear energy as part of a winning portfolio of sustainable non-emitting energy sources.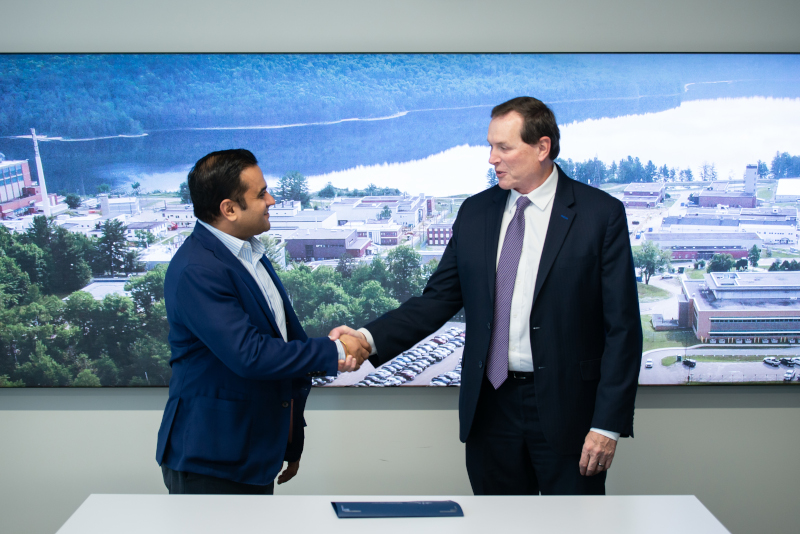 To help shed light on the role that nuclear plays as part of an overall comprehensive approach to energy solutions, Business View sat down with Hatch's Director of Business Development, Mario Pieries and Hatch Global Nuclear Director, Amar Jolly to discuss its multifaceted services and their unique role that has solidified Hatch's place among the top Canadian energy-related businesses.
Jolly's purview relates to nuclear endeavors and Pieries oversees the development of nuclear business at Hatch, they both support industry and government by way of incorporating nuclear as a decarbonization solution.
According to Pieries, Hatch is perfectly positioned to provide cutting-edge and much-needed engineering, project and construction management, and operational support to evaluate and implement feasible decarbonization solutions for clients in the three major areas of energy, mining and metals, and infrastructure.
"Organizations are concerned about climate change and reducing carbon. We are seeing a lot of different clients and partners emerge who are very much interested in being on the leading edge of the energy transition. Or energy transformation as we call it."
Hatch is also able to provide the ideal mix of engineering proficiency with advisory services to help guide their clients through a transforming industry.  With a special emphasis on the valuable role that nuclear can play when viewed as part of a multifaceted approach to tackle energy efficiency and the challenges that the sector has recognized.
"We do quite a bit of work in this space. We have the ability at Hatch to not only provide a fully engineered solution incorporating new and novel decarbonization technologies but also act as advisors and consultants to ensure organizations do their homework, conduct front-end studies, evaluate risks and opportunities that might impact the success of a project including permitting and stakeholder consults." Says Amar Jolly.
Having the expertise in specialized areas within a very broad sector also helps to propel Hatch's business forward.
"Given our prominence in the mining and metals space, we support a lot of companies who are concerned about reducing their carbon footprint and making sound economical energy choices, all of which support the ability to leverage nuclear as a part of a clean non-emitting form of energy mix," Jolly continues.
"We thought about an energy transition, for us it's an energy transformation. As we believe it's going to take all energy sources, not so much a transition from one to the next. We're looking at how we can be more sustainable and less carbon-intensive to eventually be net neutral" he reveals.
"We need to be able to produce power and energy in this kind of manner. How do we do that? Our colleagues in renewables—wind, solar, and storage—are going to play a big part, but if you want baseload and firming power, you don't have a lot of options. You currently have hydroelectric and nuclear power, with fusion emerging as another potential means."
"We know nuclear is going to play a pretty big role in this transformation, but we're the converted. We're already working in the nuclear sector. We've gone deep into this space. We understand nuclear inside and out, but what about the public perception issues with nuclear energy?"
Nuclear energy hasn't always received the most favorable press exactly, as Jolly acknowledges. Yet statistically, despite its reputation, it's the safest form of energy there is.
"It has a lower operating cost basis as compared to other forms of generation."
"The other perceived problem is what do you do with the waste? We are focused on addressing those two big concerns as part of solving this kind of world challenge that we talked about with climate change. On the waste side of things, we look at it as the nuclear industry has a big advantage over a lot of competing technologies."
"It's a closed-loop system, we account for the waste through its lifecycle unlike other sectors and industries" he summarizes.
"We know where everything comes from, but conversely, when we decommission and deal with our waste, everything is categorized, segregated, and put into containers. We have full control and traceability on all that waste. Nothing goes out in a smokestack; nothing gets thrown into a landfill. We know what and where everything is," Jolly adds.
This is, he stresses, an enormous advantage of nuclear.
"We've demonstrated, as an industry, how to operate safely for decades now."
"Given the safety culture in the nuclear industry, personal and worker safety in operating plants is taken with high regard and as such performance concerning safety incidents is better than other industries."
He also stresses that as a company policy, Hatch takes safety very seriously, applying a defense in depth approach with redundancies built into systems to reliably ensure the utmost safety.
"Hatching" a sustainability energy mix
To better understand the evolution of the company, Jolly draws attention to its founder, Dr. Gerry Hatch, who created it back in 1955.
"Dr. Gerry Hatch was a remarkable person," he says.
"He started the company with some like-minded individuals, four or five people in the early days. It was an employee-owned company and still is an employee-owned company today, with 10,000 people worldwide in just the 68 years that you mentioned."
The company was born out of the recognition that there existed at the time a noticeable gap in the sector for companies whose primary focus was on technology and bringing it forward as the core operating business principle. Hatch's origins were based on providing that strong technical depth that was lacking, coupled with the utilization of technology to advance and enhance services.
"What makes us different is we're not afraid to embrace new technologies," Jolly relays. "We don't shy away from those first-of-a-kind projects, where there is an element of ambiguity and a need to roll up our sleeves technically. We look to partner, collaborate, get involved, and try to push technology advancement in order to solve the tough challenges around the world."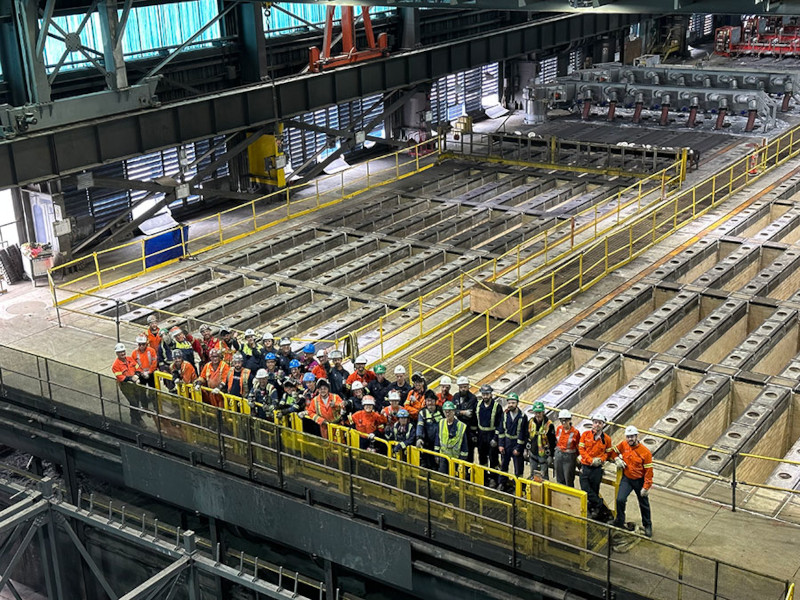 Changing climate, changing mission
As the industry has changed over time, so too has Hatch's overall business mandate as it has pivoted to meet current challenges and provide services that are contextually relevant for its valued clients.
As Pieres notes, one major adaptation relates to the reality that "the outlook has changed."
"We have a climate change challenge facing us today; and as citizens of this Earth we are making a lot of commitments to better the world for our children and the next generations to come."
As a direct result, Pieres highlights that Hatch's current mandate has been "focused in the last eight years on helping those heavy industries that are emitting a lot of carbon, and looking at novel ways to find solutions to decarbonize their operations."
A transformation in action.
"We are going to need plastics. We are going to need oil, gas, metal, and steel to build roads, provide power, make consumer products, and so forth for the time being. Our directive has been helping those industries and elevating our presence concerning nuclear amongst other clean energy forms," he elaborates.
Pieres is adamant that nuclear must be part of a diversified portfolio of sustainable energy sources, that is combined with oil and gas, mining, and metals for a successful energy future. He points out that industry-wide, there is much interest in this combined approach and in making fossil fuels safer for continued use.
"In the last eight years, we have upped our game in helping technologies advance," says Pieries.
Jolly also adds that Hatch is one of Canada's Greenest Employers.
"This is a major focus for our company," he says.
"Tackling climate change will require a major shift to less carbon-intensive forms of energy. This is a core focus, and at Hatch, it comes right from the top, straight from our CEO (John Bianchini) and our board of directors. To look at how we can provide greener energy solutions."
"This means our designs are more ESG (environmental, social, and governance)-friendly and sustainable. We incorporate new materials and technology, [including] space allocation and how we deal with logistics, how we transport materials to and from sites. Is there pre-fabrication? We know module yards or fabrication yards and package things up in a smart way. For us that's just regular design work that we're doing day to day," he expands.
Jolly says Hatch has signed on to the United Nations Sustainability Goals and are owners of actions on Canada's federally stewarded Small Modular Nuclear Action Plan to decarbonize industry.
"We're incorporating the UN's Sustainable Development Goals into our work," he says.
"We have a climate change practice that provides services to all our clients in all of our sectors to meet climate change challenges. A hot topic is hydrogen. We have a whole group dedicated to hydrogen and storage. There are several initiatives like that that focus on how we can support this energy transformation we've been talking about."
It is clear that this is a job that Jolly is passionate about and his passion is mirrored in the work of his colleagues at Hatch as they continue to provide leading solutions to very real challenges that remain.
"Having interesting challenging work," he says, "and great people to work with is another thing that makes Hatch special."
AT A GLANCE
Hatch Ltd.
What: global engineering, project management, and professional services firm.
Where: Mississauga, Ont.
Website: www.hatch.com
Saskatchewan Industrial & Mining Suppliers Association – www.simsa.ca
The Saskatchewan Industrial and Mining Suppliers Association (SIMSA) is leading the supply chain development for Small Modular Reactors (SMRs) and fuels in Saskatchewan, with MOUs for exclusive supply chain development MOUs with GE-Hitachi, X-energy, and the OCNI for Saskatchewan.  We are also pursuing all nuclear fuel manufacturing opportunities.  Our more than 300 members' sales currently total $13.7 billion, with over 32,000 employees.