Eagle Point Solar
Strategic Partnering for Success
Business View Magazine interviews Jim Pullen, President & CEO of Eagle Point Solar, for our focus on the Renewable Energy Sector in the U.S.
Strong partnerships oftentimes lead to success. That is the case for Eagle Point Solar. Jim Pullen and members of the Eagle Point Solar executive team decided to buy out the founder of Eagle Point Solar when he wanted to retire. Companies change hands often. That isn't what makes this success story unique.
Pullen and his team took over the company in April 2020. That's right. Just when other companies and industries were rocked with the onset of COVID-19, Pullen and his partners leaned in on the strengths of their past to build a stronger tomorrow. When asked about the wisdom of taking over ownership of the company just as the pandemic was wreaking havoc on the world, Pullen says, "We could talk for days over the reasons why you don't want to do what we did, but the good news is the foundation was built."
When Pullen joined Eagle Point Solar as a sales representative in 2013, they had a dozen people on the team and were completing eight to ten projects a year while servicing Iowa, Wisconsin, and Illinois. The majority of their business at that time was focused on the Dubuque area, which is why their headquarters is located there today. The company was founded in 2010 by a retired healthcare executive who was passionate about sustainability. He was intrigued about what solar could do, not only from an economic standpoint, but also for the environment.
Pullen says his first year with the company, they sold about 30 projects and "we really then started on the growth spurt. We were doubling the number of projects we were working on every year. So in 2020, we were on track to do about 500 projects, meaning we would sell 500, we would install 500." That is when the founder of the organization decided it was time for him to retire.
As states began to shut down in March 2020 to help prevent the spread of COVID-19, four of the Eagle Point Solar executives bought out the founder of the company. Pullen became the new President & CEO in April 2020. Pullen reports, "COVID-19 has had an effect on everybody, but it had an interesting effect on us. When people were staying home they tended to think about spending money on their homes and improving their homes. So the COVID effect for us was really more of changing the way that we operated because we couldn't meet people face to face."
It shouldn't be shocking that a company selling solar power systems is able to adapt and change. "We used the telephone more," explained Pullen. "We used the internet more. We were able to weather the storm." Today they are a company approaching 100 employees. And while their headquarters is still in Dubuque, Iowa, they also have satellite offices in Cedar Rapids and Des Moines, Iowa. They also have a presence in Wisconsin and a growing presence in Illinois.
Solar Power World ranked Eagle Point Solar as one of the Top Solar Contractors and Top Solar + Storage Contractors in the U.S. in 2021. In 2022, they are on pace to do an excess of 700 projects. Pullen attributes the company's success across three states to their business model, noting, "We have a marketing staff. We have a sales staff. We do our own design and engineering. We also do our own installations and we have a service and support department." While many companies in the market specialize in sales or construction, Eagle Point Solar "bucked that trend" and provide a turnkey solution for the customer.
Not only does the company have a strong team of partners working together in-house, but they also have strong partners on the outside. They pride themselves on forming lasting relationships with other industry leaders.
As others struggle to meet demands in the industry due to COVID-19 related supply issues, Eagle Point Solar is thriving, thanks to a strategic partnership with Van Meter, a primary supplier in their area. "Without having a partner like Van Meter, I'm not sure how we would manage the supply issues at this point in time," Pullen states. "We have integrated our systems with them, so we have a weekly call. We review the projects that are getting constructed. We review our sales pipeline and we enter into longer term contracts for solar modules and solar inverters and solar racking. They bring in the inventory and hold it for us. We've been able to manage all of these supply chain issues by the relationship we have with them."
Dave Bean, Renewable Energy Expert at SolQ, shares, "While partnering on almost 300 Solar projects during the past year, SolQ has found Eagle Point Solar to be the best Installation Partner we've ever worked with. With their well-established, reliable build process and strong customer focus, It's been a relief to not need to worry about whether Eagle Point will take care of a customer. SolQ looks forward to working with Eagle Point on the next 300+ solar projects!"
While finding success through strong relationships isn't new, the solar industry itself is still relatively new. This helps Eagle Point Solar thrive in the face of adversity as other companies are struggling to fill needed positions. "I think our industry attracts people because it's new, it's different. The idea here is that we're kind of at the beginning of what's happening in solar, not the end," explains Pullen. "An interesting stat that I'm actually very proud of is that 80-85% of the new hires we make are people who are referred to us by current employees. So we have a bit of an advantage there as well."
With the rising push for renewables and sustainability, states continue to create incentives for the consumer. Pullen acknowledges, "Consumers are starting to buy into the fact that they now have a choice and can generate some energy, as opposed to having to always buy all of it." And while economic savings start to accrue early, there is a significant investment up front.
This is where GreenPenny, another strategic partner, assists Eagle Point Solar in meeting the needs of their customers. GreenPenny is a subsidiary of Decorah Bank, a family-owned bank in the heart of Iowa farm country. They have been committed to sustainability and green energy since long before it was a popular thing. As a values-based bank, the money deposited in their bank is only used to finance clean and renewable energy. "We have a fantastic relationship with GreenPenny," Pullen says. "They not only finance our residential customers, they also finance a lot of our power purchase agreements. They're a financing organization, but 100 percent of their efforts are on working with people who want to be green. Hence the name."
The power purchase agreements provided through GreenPenny are game changing for Eagle Point Solar customers. Power purchasing agreements are financing mechanisms that allow non-taxable entities to benefit from green initiatives like the federal investment tax credit which is now 26 percent. This levels the solar playing field for cities, counties, and schools.
Eagle Point Solar and GreenPenny work together to set these agreements up. Pullen explains, "We have investors that buy the solar project from us. They pay for it. They pay to support it. They pay to insure it. Then, for example, the City of Dubuque buys the energy that gets generated from that solar array, but they don't have to invest any capital or worry about operations and maintenance. And because the private investor is able to monetize the tax credits, they are able to offer a lower utility rate for energy than what the city is typically buying from the utility company. So they are indirectly able to take advantage of those tax credits."
This ingenious structure is a powerful game changer for non-profits. So much so that the local utility company sued Eagle Point Solar claiming that power purchase agreements made them a public utility company. The former owner disagreed with that premise and ultimately the Iowa Supreme Court ruled in their favor that power purchase agreements do not make the installer a public utility. There is currently a pending case in Wisconsin making the same argument.
Eagle Point Solar is proud of how they've supported their customers. "We've been on the forefront of using power purchase agreements to allow these entities to install solar all the way to the point where we've been in lawsuits suing utilities in two states to make sure everyone understands their legal rights," Pullen conveys. "We're on the very front end of some good things going on. Technology will continue to change and we will take advantage of new technologies to grow. We're less concerned with adding employees and doing more projects and more concerned with doing what's right for the customer and making sure we're building a sustainable organization that we can pass down to the next generation of owners."
Eagle Point Solar is building a stronger tomorrow one solar project at a time and proud to have strategic partners along for the ride.
AT A GLANCE
Eagle Point Solar
What: One of the largest solar contractors and installers in the Midwest
Where: HQ in Dubuque, Iowa
Website: www.eaglepointsolar.com
greenpenny – www.greenpenny.com
Greenpenny is a virtual and carbon-neutral bank on a mission to finance a sustainable tomorrow. Its parent company, northeast Iowa's Decorah Bank & Trust Co., is family and employee-owned and has a decades-long commitment to positive environmental practices.
Greenpenny was launched in mid-2020 to enable big change by inspiring the use of clean energy. Money deposited in greenpenny is secure, earns interest, and is only used to finance renewable energy systems or carbon-reducing projects, starting with solar.
Customers access easy-to-use, hi-tech online and mobile banking platforms, yet greenpenny bankers are just a phone call or chat away for extra care. And no ATM fees worldwide – ever! Deposit services are FDIC-insured and available for people and businesses across the nation.
In addition to solar financing and deposit services, the bank offers loans for geothermal and battery storage systems and GreenCHOICE Mortgages® for energy-efficient home improvements. As part of the Global Alliance for Banking on Values and a member of 1% for the Planet®, greenpenny understands working together can be a powerful source in solving the world's climate problem. They deliver by developing real financial solutions that make economic sense and protect Mother Earth.
Learn more at www.greenpenny.com.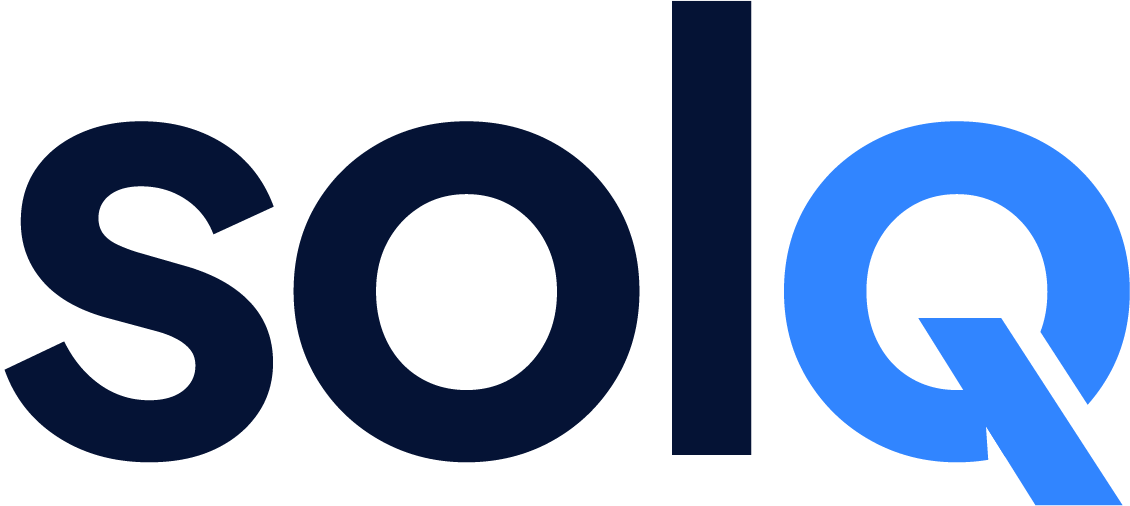 SolQ – www.solq.com
SolQ is the Midwest's premier solar provider, with over 500 solar installations in the last year alone! Our proven, local installation teams provide an install process that is thorough, transparent, and seamless. We'd love to talk with you about your own solar project, or any other kind of partnership. Come visit us at SolQ.com and drop us a line! www.solq.com