City of Lake Wales, Florida
"Crown Jewel of the Ridge"
Business View North America interviews representatives of City of Lake Wales, Florida for our focus on Economic Development in U.S Cities
A true gem of Polk County, Florida, the City of Lake Wales lives up to its title – "Crown Jewel of the Ridge." Built around the glimmering waters of Lake Wailes, and sitting on the highest ground in peninsular Florida, this desirable community of 17,000 people is conveniently positioned within an hour of both Tampa and Orlando.
Mayor Eugene Fultz boasts, "We are positioned right in the middle of the state of Florida, at the crossroads of State Road 60 and Highway 27. This is the place that everybody should want to be. You can go to the east coast, or you can go to the Gulf within a reasonable length of time, enjoy yourself, and then get away from all that traffic and craziness and come back to Lake Wales to rest and relax."
A recent growth spurt has created an increased demand for housing in Lake Wales and several new developments are underway to meet this need, including Leoma's Landing which will offer 335 single family units, built by Lennar Homes. Another project, Scenic Bluff, is in its second phase, building 55 single family units. "They are getting ready to apply for final plat approval, which will then give them the authorization to start building houses," shares Development Services Director, Mark Bennett, "In total, we have 9601 units, mostly single family, some multifamily that are in various stages of obtaining their approvals here at the city."
Winter Haven Corporation is developing the largest residential project in Lake Wales, adding 6100 housing units to the city. "We think that's a great project because of the mixture of housing types. It will also have a commercial component, office uses, institutional uses – it will be a truly mixed-use community, which we think is important," says Bennett.
Town planning firm Dover Kohl and Associates developed the Lake Wales Connected Plan, an award winning plan that the city is actively using as a guide for redevelopment. This project aims to connect the city, and revitalize the historic downtown, realizing the vision first presented by Frederick Law Olmsted, Jr. A renowned landscape architect, Olmsted was responsible for planning both the town and the famous Bok Tower Gardens, a 250 acre garden and 205-foot tall bell tower, in the early 20th century.
Mayor Fultz reports, "We are going back to the original plan – the Olmsted plan – because when he brought this city into existence, he was looking at 'a city in a garden'. Now we have a historical committee, who are committed to going back and planting trees and reinstituting that idea. The city is also contributing to that through the reconstruction we're doing. We are planting trees in all of our streetscapes across the city."
Cathedral Live Oaks are one variety of trees being planted throughout the city core, as part of the revitalization and the city's green initiatives. Michael Manning, Assistant to the City Manager, relays, "In our first few Lake Wales Connected redevelopment projects, we have a lot of emphasis on green infrastructure such as rain gardens and pervious pavement so the water can flow right through the street in certain areas rather than being transported to our lakes. Responsible redevelopment utilizing green infrastructure is very important to the City of Lake Wales."
Lake Wales Connected also includes implementation of thousands of different annuals, perennials, and grasses throughout the community. In other sustainability efforts, the city is working to retrofit all streetlights throughout the city with LED lighting. As well, Lake Wales has joined with other municipalities in the region as part of the Polk Regional Water Cooperative to source an alternative water supply, in an effort to ensure an abundant water supply into 2050 and beyond. City Manager James Slaton explains, "Simultaneously, the city is also exploring an opportunity to create our own alternative water supply project. Not that we need it today, but we know that our residents are going to need it in the future. "
Quality education is a priority in the community, where Mayor Fultz describes the charter school system as "the best, bar none." He notes, "We have students who are communicating with the space station. Our high school has one of the greatest graduation rates you're going to find among any high schools in the state of Florida. The Lake Wales charter school system has been doing so well that we are receiving visitors from outside of the city and some from out of the state, coming here to see how our system is set up, because they want to emulate what our school system is doing."
Lake Wales is also home to Warner University, Webber International University, and Polk State College, where students can receive job specific training to work for local companies such as juice producer, Florida's Natural. With so much opportunity for knowledge and skill development within the school system, keeping the skills in the community is a focus. "Many of our residents work outside of Lake Wales because we've not had the development in the city that we needed in order to keep that brain power in the city," says Fultz. "We are looking to advance our makeup of businesses and industry here in order to keep the people home where they can live, work and play."
Lake Wales is fortunate to have AdventHealth's 160-bed hospital providing healthcare, including emergency and outpatient services to the community. Fultz recounts, "Advent Health has been one of our biggest contributors in the city as far as guidance in the health areas. For instance, during our crisis with the pandemic, we could call upon them at any time for guidance or any help that we needed." The city is also home to Central Florida Healthcare, a wonderful asset that provides healthcare to people with no insurance. Fultz acknowledges, "Central Florida Healthcare has set up different areas around Polk County for people to be tested for COVID. They could come in and get their shots, they could come in for various different reasons. Without these medical professionals that we have here, we'd be totally lost. Many of them are overworked, and they are so tired now, because of the things that they've had to endure. We are blessed to have the health systems that we've got here in Lake Wales."
As the population of Lake Wales is expected to grow, the city is looking to attract new industry. Longleaf, the Lake Wales Commerce and Technology Park, has not been used to its full extent, something which Bennett attributes to it being ahead of its time. He suggests, "Though I would say the city has not capitalized on its existence, I think now the timing is perfect for that business park to become a major contributor for warehousing and distribution."
With its location at the crossroads of two main highways, stretching both east to west and north to south through the state, Lake Wales is ideal for intermodal warehousing solutions. Fultz adds, "I believe that with all of the things that are going on with the intermodal system that we've got, and with other industries interested in moving into the area, this is the time that we've been looking for, to strike while the iron is hot."
In addition to offering quality education, healthcare, housing, and growing industry, Lake Wales is also a hub of arts and culture, and is, as Mayor Fultz describes, "an artsy city." The Lake Wales Art Center, operating out of a former church built in 1927, offers arts shows and musical performances throughout the year. The community is also home to various art and music festivals, including Make it Magical, an annual event drawing thousands to the city. Lake Wales Little Theatre offers live performances put on entirely by volunteers and is another local attraction. With the beautiful Lake Wailes being at the center of the community, it is a natural site for outdoor festivals and events, including a yearly pioneer festival, and the Orange Blossom Revue. Both of these offer arts and music, and draw large crowds to the area.
The implementation of the Lake Wales Connected Plan, along with residential development and industry attraction, are important steps for the continued growth and revitalization of the city. Looking ahead to the future of Lake Wales, Mayor Fultz believes partnerships with educational institutions is the key to future success. He emphasizes, "We need to keep developing closer relationships with our educational institutions. If we don't have people ready for the high tech jobs that are coming in, we will not get the high tech business coming in. Making that connection with those institutions will help us immensely to   make sure that we are giving people a place to live, work, and play every single day, while increasing their ability to have an upscale life here in Lake Wales."
AT A GLANCE
The City of Lake Wales
What: A rapidly growing, welcoming community; population 17,000
Where: Polk County, Florida
Website: www.lakewalesfl.gov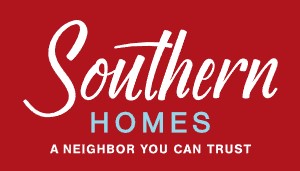 Southern Homes – MySouthernHome.com
Since 1991, Southern Homes has been devoted to building quality new homes of superior design. With a stellar customer service rating and business longevity, Southern Homes has proven ourselves as "A Neighbor You Can Trust."
"This is our home, and we serve our very own community members." said Ed Laderer, President.
As a result, the Southern Homes team takes great pride in our work. With impeccable attention to detail and genuine care for our customers, Southern Homes delivers each of our homes as if it were our own.
In fact, Southern Homes values our homebuyers' happiness so much that we created the "My Home, My Way" program, which allows for personalization options. In addition, for our homebuyers' convenience, all Southern Homes model centers are equipped with a design room that holds interior and exterior decorating choices.
Southern Homes' collection of award-winning home plans can be found throughout Polk County and Highlands County. And with 30 years of relationship building under our *tool* belts, Southern Homes' local buying power allows us to guarantee our homebuyers the greatest possible value.
That way, Southern Homes' homeowners gain quality and value in their new home, as well as, confidence and assuredness that they can trust the Southern Homes' team of professionals.