Rutland, Vermont
Riding the rails of prosperity
Business View Magazine interviews David Allaire, Mayor of Rutland, Vermont, for our focus on Economic Development in U.S. Cities
Located in the heart of Vermont, the City of Rutland is working hard to give current and future residents the most up-to-date amenities to go hand-in-hand with its unparalleled natural beauty, outdoor recreation, and historical curb appeal.
The community is also working to attract entrepreneurs by offering services to help incubate and launch new businesses to enhance Rutland's thriving retail and restaurant sector and beef up its industry and innovation sectors. In addition, the city is taking the initiative and coming up with creative solutions to population and affordable housing stock shortages that plague most of the state and country, which Mayor David Allaire is sure will help the city come out on top.
He reports, "We have several initiatives and projects that were in the development stages that we are looking at now to address our housing needs locally – both market-rate housing and affordable housing. We really think that's going to give us a leg up for all the other issues that we have in the city. So, we're very excited about that and working really hard with the redevelopment authority. They are playing a major role in promoting these types of housing initiatives, along with the support of my administration – that's something we're going to concentrate on in the next couple years."
The City of Rutland is located approximately 65 miles north of the Massachusetts border and 20 miles east of the New York state line. With a population of just under 16,000, Rutland is the fifth largest city in Vermont and the only city with a direct five-and-a-half-hour train to New York City. At one time, Rutland was a hub of passenger railways, and they hope to bring tourism back to the city via the NYC train. In that regard, they have secured a $300,000 design and build grant to update the property surrounding the train station.
Allaire explains, "We thought it would be beneficial to us to be able to provide a welcoming environment over by the train station. So, part of this grant was to renovate and revitalize the whole area around it with greenscape and curbing. Just make it a more attractive place, where people can get off the train and the first thing that they see is this beautifully renovated space and entrance into the downtown."
The city has been trying for about 20 years to have the passenger rail extended to nearby Burlington, which is approximately 67 miles north of Rutland, and that could finally be happening soon. The railroad contributed to Rutland's early marble excavating industry in the 1850s and for many years Rutland was the railroad capital of the state. It still has a very successful freight industry.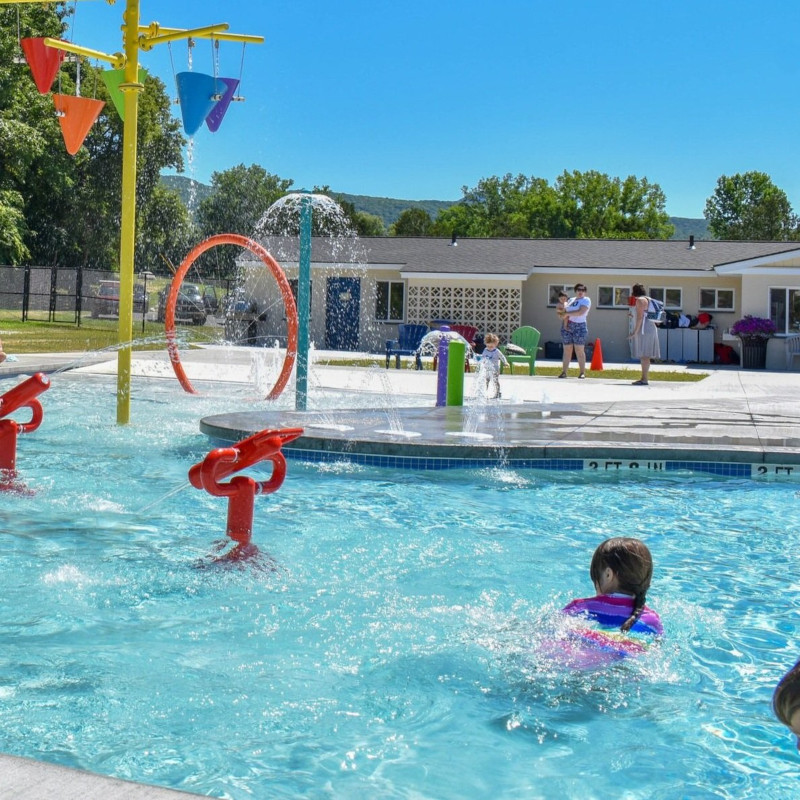 Rutland began as a small hamlet on Otter Creek in the early 19th century. At the time, it was called Mill Village and was surrounded by the Town of Rutland, which was named by Governor Benning Wentworth in 1761 after John Manners, third Duke of Rutland. Back then, small high-quality marble deposits were found in the community, and in the 1830s a large deposit of almost completely solid marble was found in what is now West Rutland. It eventually became one of the world's leading marble producers. The City of Rutland was officially incorporated on November 18, 1892.
Rutland's manufacturing sector declined in the 1970s and '80s but is well suited to tourism because they sit on the western edge of the Green Mountains in close proximity to some of the best skiing and winter sports in the New England area. Cyclists and hikers are drawn from far and wide to test the trails, and boaters are smitten with the beautiful lakes.
Brennan Duffy, Executive Director of the Rutland Development Authority, says they are working hard to diversify and beef up both tourism and industry. He shares, "I think most people would agree we're kind of a blue-collar working-class town that is like many reinventing itself into the modern era and finding new ways a of creating opportunities and jobs and wealth for the residents here. We're really looking to revitalize and keep it at the forefront of new technology."
One way that local economic development groups are working to do that is a private venture to create an innovation hub for entrepreneurs through MKF properties. The HUB innovation centre will focus on entrepreneurs who want to take their idea or business to the next level. It is scheduled to go live this summer in the former opera house in downtown Rutland. The historic downtown serves as a core area for community events and is almost completely occupied with retail shops and restaurants. While the city looks into drastically changing the streetscapes in the downtown core to be more walkable, bikeable, and allow for patios and a more visually appealing and user-friendly experience, property owners are taking advantage of incentives to renovate and turn upper levels into apartments.
One such owner, Green Mountain Power, renovated what was once a blighted and unoccupied retail space and turned it into their Green Mountain Power Energy Innovation Centre. About a decade ago, when the power company took over the area, they brokered a deal with the city to locate a portion of their state-wide operations in Rutland. Allaire admits, "It was quite a major event to tell you the truth. Some of the operations for the whole state are located in Rutland, so we're very pleased about that. Green Mountain Power have been great partners with the City of Rutland. I meet with the CEO on a regular basis, and she's promised that going forward Rutland will be a center of activity for their company and for their employees."
Green Mountain Power is also continuing to work towards making the city a hub for green energy through solar power. Allaire notes, "Certainly they are very aggressive in their trying to move away from fossil fuels and move into the green energy sector. I think that's really our main thrust as a city going forward in that area. We're pretty proud of that.", "They did a wonderful job of remediating some contamination issues that were going on with that building and really retrofitting it into a state-of-the art modern workplace. Now, it is actually going to be converted once again into the future home for the Wonderfeet Kids' Museum – with interactive exhibits and events dedicated to the lifetime love of learning & discovery for children."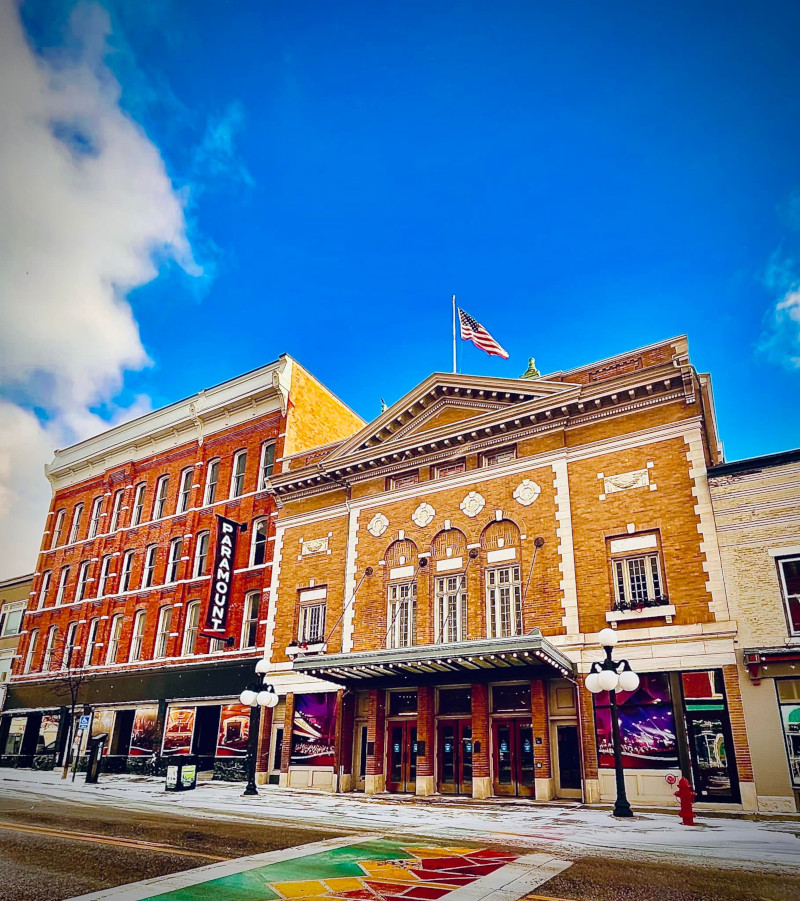 During the pandemic, downtown businesses were offered an emergency COVID-19 business loan to help them through the worst of the lockdowns and, except for two, all the 40 plus businesses that applied have managed to pay back their loans and thrive in the post-lockdown era. Allaire says restaurants were hardest hit, but thankfully most of them pulled through.
Redevelopment seems to be happening everywhere in Rutland. The former College of St. Josephs closed its doors about three years ago and the city has recently purchased a 35-acre portion of those grounds which formerly housed the College's athletic facilities for $1.8 million, which Allaire says was "quite ambitious" for the city. They've turned one of the buildings into a bustling community center and recreational facility, which includes a large gymnasium, workout equipment, multi-use courts, walking track, and so much more. It also allows the city to host larger events and gatherings indoors and on the grounds.
They are currently looking into facilitating a re-purpose of the remaining 100 acres and existing facilities into what could be both market and affordable housing. The former campus also includes a myriad of classrooms, dormitories, a large open library space, and a beautiful small theater that are under discussion regarding possible re-use. A private developer, or developers, are currently being sought who could partner with the City to reimaging, and then redevelop, the former campus in what will be a unique and exciting opportunity.
Mayor Allaire hopes that in the future the city can attract a hotel to locate downtown so visitors can come by train to Rutland and stay for a while… to enjoy its amenities and the nearby mountains by public transit, or private shuttle, without having to rent a car.
Duffy confirms that there are many transformative projects on the go that he expects should be underway or complete in the next few years. Significant projects that will hopefully ensure Rutland attracts new residents, businesses, and national attention. But he knows that the City of Rutland also has the support of current residents. He shares, "It definitely seems like the city is proud of itself and wants to improve. The mayor can talk to that all day. This is a community that really loves Rutland and really wants to see us prosper."
AT A GLANCE
Rutland, Vermont
What: A scenic small city; population just under 16,000
Where: Central Vermont
Website: www.rutlandcity.org