Central, Louisiana
Planning for progress
Business View Magazine interviews David Barrow, Mayor of Central, Louisiana, for our focus on Growth & Economic Development in U.S. Cities
The City of Central is a rural suburban community located in Southern Louisiana on the outskirts of Baton Rouge. Central is taking an intentional approach to growth, bringing new economic opportunities, while protecting the friendly charm that residents and visitors know and love.
Spanning 66 square miles, the city covers a large geographical area with concentrated residential and commercial areas mixed in with rural farmland. The community is determined to maintain its rural appeal, with careful planning to maintain open spaces while attracting development. Mayor David Barrow explains, "Right now in Central, in terms of economic development, a lot of people in our city want us to remain rural, as a suburb. So, we are carefully watching what projects come before us and what gets approved."
Working from an award-winning master plan which was developed in 2010, the city has designated five nodes, where commercial development efforts will be focused. "Most of these areas are around some of our major intersections, and this was done at the request of all the citizens who got involved in this, that wanted to try to keep Central from having that urban sprawl feel, where you have commercial all over the place," Barrow describes. "We are trying to keep our commercial in designated locations and residential in the others."
One major development underway in Central, named The Settlement on Shoe Creek, will feature 150 acres of homes, apartments, and assisted living units, as well as community areas, greenspace, and 150,000 square feet of commercial space. "According to our master plan, this area is one of our designated commercial nodes. So, it does fit in with our plan," says Mayor Barrow, sharing that the commercial portion of the development will be home to medical professionals, restaurants, and retail spaces. "There is a good cross-section of businesses going in there that will blend in with the other commercial tenants along that area," he suggests.
Partnering with business recruiting company, Retail Strategies Inc., Central is working to create employment opportunities in the city, hoping to bring more daytime commerce to local restaurants and other businesses. As a bedroom community, a large portion of the population leave Central during the day to go to Baton Rouge and other nearby areas for work. "Our daytime population is a lot less than our nighttime," says Barrow, "A number of our restaurants out here at lunchtime don't have a very big crowd, but at night it's just the opposite, it can be very crowded. So, we are looking at recruiting businesses that can bring jobs to our community." Currently, the three largest employers in Central include the Central Community School System, Demco, a co-op utility company whose headquarters are in the city, and Walmart.
With a population of just under 30,000, Central has traditionally been home to an older demographic, a trend which Barrow notes is starting to change. "A large percentage of our population is over the age of 55. We do have an older population, but that is slowly starting to move more towards younger families and kids," he reports.
The Central Community School System, which was started in 2007, is one of the reasons Barrow believes the city has seen an increase in younger families locating in the area. "It has been ranked one of the top five school districts in the state of Louisiana every year since it was started. That is a big draw for our community, and why some of these young families want to come out here and live." Central Private School, with a brand-new high school campus, and St. Alphonsus Catholic School offer additional quality education options for the community. He adds, "All of them are excellent. We do take pride in our community based on our education in our schools. The East Baton Rouge Parish school system has been on decline for many years. A lot of parents, if they can, try to stay out of that school system, and that has helped with the growth in Central and definitely the schools in our area."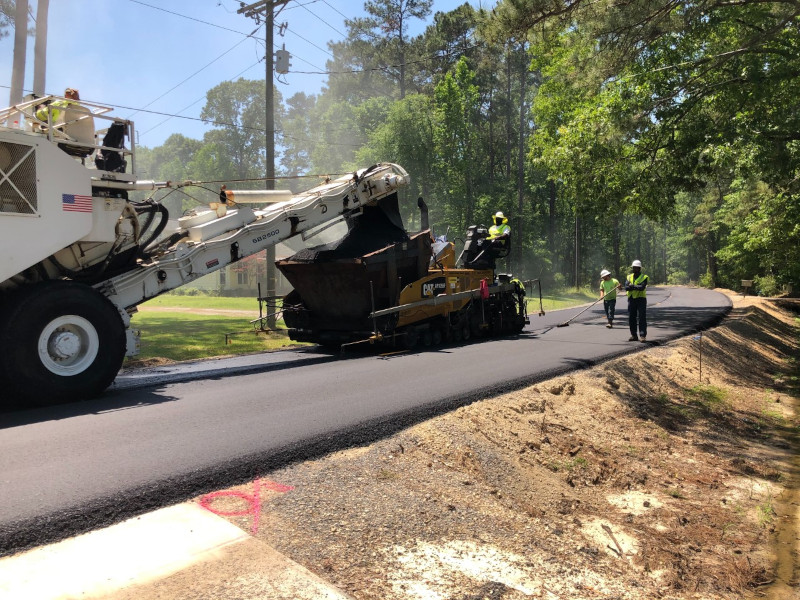 Central, like many communities in Southern Louisiana, is prone to major weather events, such as flooding and hurricanes. Mayor Barrow shares, "We are between two major rivers, the Amite and the Comite, those are the rivers on the east and west side of us. Those rivers are prone to flooding, and about once a decade we have some kind of major rain event that can result in some flooding in low lying areas of our city." In 2016 a major rainfall to the north of Central brought over 24 inches of rain in a short time, flooding 50% of the city and causing major damage to more than 5,000 homes. "It was very devastating for our community," Barrow states. "That's what really brought up the concern about growth in Central, especially since we are so prone to flooding."
While growth has continued in the city, there is an effort to ensure that infrastructure requirements are met for new developments. As Barrow relays, "We make sure their drainage plans work, and in some cases it's stopped some development in areas where they couldn't address it properly. Our concern is protecting our existing residents."
Showing true community spirit, Central hosts an annual festival each March called Cooking in Central. As the official festival of the city for 15 years, this event draws thousands of people to the local fairgrounds, in the name of good food and a great cause. The event takes place over two nights, starting with a seafood cookoff on night one, followed by a second cookoff featuring meats and poultry. Attendees purchase food, with all proceeds donated to a specific charity. Barrow recounts, "For a while it was helping to get our new school system started. This year, the funds went towards one of the parishes in southern Louisiana. They were heavily devastated by Hurricane Ida last year, so we were raising funds for some of the people down there. That's our big city event that we have every year, and we're proud of it." For the local community, The Central Food Bank and many of the city's churches provide services and provisions to those in need.
Looking to the future, Mayor Barrow explains that the widening of 2 state highways is going to be a "game changer for the community," creating new options for commercial development. He emphasizes, "We know that's going to change a lot of things in our city. As those areas do get developed, we are putting some codes in our ordinances to make sure that they have high quality architectural standards. We want our city to look good."
As the city of Central moves forward, Barrow conveys that a carefully planned approach will continue, noting, "The people out here have spoken very clearly that they don't mind growth, but they don't want it to be forced growth. We do have a lot of infrastructure improvements that are coming to our city over the next couple of years in terms of roads and sewer improvements, and we are really looking forward to that. We have heard very vocally from people that they don't want us losing our rural charm, in favor of trying to become a big city. They want us to keep that under control. I think we've done that in this administration, trying to slow things down a little bit, and I'm proud of that."
AT A GLANCE
Central, Louisiana
What: A charming, rural suburb; population 29,000
Where: Approximately 10 miles northeast of Baton Rouge, LA
Website: www.centralgov.com
The Institute for Building Technology and Safety – www.ibts.org
Local governments face many unique challenges, from meeting daily needs to achieving long-term goals, all while juggling budget and capacity constraints.
The Institute for Building Technology and Safety (IBTS) is a national, nonprofit organization and trusted partner and advisor to local governments. Our team of local government professionals is dedicated to strengthening communities by building economic opportunities and resilience through our reliable third-party solutions.
IBTS helps local governments meet capacity needs through building department services, planning and zoning, back-office support, solar quality assurance, disaster planning and management, and more. Many clients use our affordable shared services approach to help streamline projects, reduce risk, and free up valuable staffing and budgetary resources.
We have been the City of Central's nonprofit public partner since 2011, managing all of the City's services apart from police and fire. We help the City create a welcoming environment for new development through prompt inspections and plan reviews. By issuing permits within days rather than weeks, we help prevent costly backlogs and delays. Likewise, our proactive approach to storm preparation helps the City minimize disruptions for residents and businesses alike and protect IT infrastructure.
Through our nonprofit approach, we remain dedicated to helping Central and all of our local government clients create a strong, resilient future for years to come.
For more information, visit ibts.org
Baton Rouge Community College – www.mybrcc.edu
Baton Rouge Community College provides academic, technical, and continuing education classes, meeting the diverse needs of the Capital Region. With eight campuses to house its instructional programs, BRCC provides affordable classes with small sizes, and access to high-tech facilities and state-of-the-art equipment. BRCC is well-positioned to continue building on its tradition of success in serving the community for generations to come.