Chemical Dynamics
Friends with the farmers
Business View Magazine interviews family representatives of Chemical Dynamics for our focus on Advances in the Food Production Sector
Climate change is a pivotal factor when discussing food security. Alongside non-climate factors like population and income growth, the IPCC warns that a lack of swift mitigative measures might further destabilize the four pillars of food security (availability, access, utilization, and stability). One company in Plant City, Florida, has taken this rallying call to heart.
Chemical Dynamics is a third-generation plant nutrient manufacturer on a mission to support farmers in enhancing food production through innovative precision plant nutrient products and solutions. "Climate change is introducing new variables into agriculture, which creates more uncertainty in the market, especially crop timing," says Ben Carson, VP of Strategy and Corporate Development. "Our response is to help farmers apply the Four Rs of agriculture, the right fertilizer source, at the right rate, at the right time, and in the right place."
While the company is committed to doing its part in combating the effects of climate change, it admits that a single fertilizer company cannot stop or reverse climate change. Instead, the company is applying tactical strategies at a micro level, which Ben says will make the most significant difference for individual growers. Underpinning this tactical response is the company's broad portfolio of hyper-specific plant nutrient solutions built upon almost 50 years of industry experience.
"My father started Chemical Dynamics in 1973," shares David Carson, President, and CEO of Chemical Dynamics. "He'd worked for several national fertilizer companies, had a degree in agronomy, and worked mostly with insecticides and pesticides. However, when the EPA started cracking down on harmful agrochemicals, he decided to focus on nutrients and soils because he saw this as a more sustainable path."
After switching focus, the elder Carson started representing other companies selling plant nutrients. By the late 1970s, Chemical Dynamics started manufacturing its own products, ramping up production into the early '80s, which coincided with the development of additional in-house products, a precursor to the extensive line of products the company has today.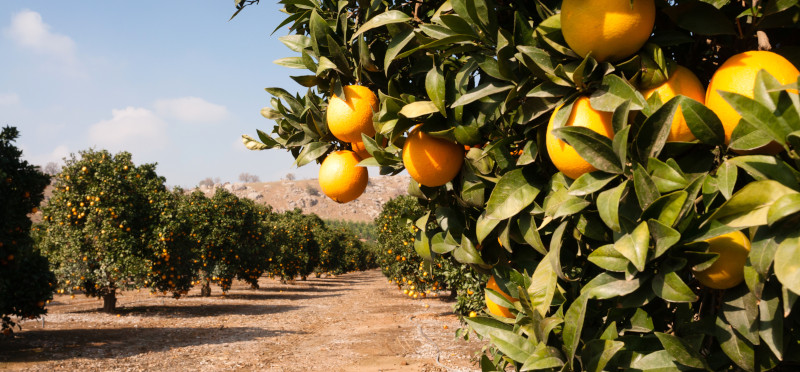 "Environmental stewardship has always been the backbone of our company," says David. "Micronutrients serve this purpose well because you can supply plants with exactly what they need without polluting the environment. For example, most copper additives had a 50 percent copper composition back in the '70s. We started representing a company making an eight percent copper composition, which meant less copper left in the soil."
Another factor that convinced Chemical Dynamics that it was on the right path was the introduction of drip irrigation. "Drip irrigation has taken precision agriculture to the next level, especially when combined with liquid fertilizers," avers Nathan Carson, VP of Operations at Chemical Dynamics. "In Florida, we have sandy soils, making it easy for fertilizers to wash out, leading to fertilizer leaching. With drip irrigation, you can spoon-feed crops the exact nutrients they need, reducing the chances of any sort of leaching and boosting farmers' ROI due to reduced wastage."
Capitalizing on the benefits of drip irrigation, the company conducts soil testing at the beginning of every season to determine what nutrients growers need to add back into the soils and periodically test leaf and soil samples to ensure everything remains on track.
Chemical Dynamics currently maintains a workforce of between 25 and 30, including administrative staff, salespeople, and manufacturing personnel at its 15,000 square foot production facility. "Our core competency is manufacturing," says Ben, "which includes research and development into new products and upgrading or enhancing current ones." This focus explains why the company's manufacturing arm hosts some of its longest-tenured employees, a factor that also underscores its positive and inclusive family-oriented work culture. He adds, "Many staff members at our manufacturing plant have been with the company for fifteen-plus years. Another interesting factor is that some of our people have worked here across generations, with one employee's father and grandmother having worked here."
Complementing the manufacturing staff is a sales team of Certified Crop Advisors or CCAs, who collaborate closely with clients to foster relationships and explore opportunities that the company can pursue. "We've recently started manufacturing for other companies and doing private label products," says Ben. "Having been in business for almost 50 years, we want to leverage existing networks and relationships to grow further."
"Alongside our stellar sales and support competencies, we also prioritize customer service and support," chimes in Nathan. "When we work with a client, we go all in – high-quality blends, quality control, field support to troubleshoot any problems; the whole nine yards."
The Covid-19 pandemic affected all industries, including agriculture, with providers and growers running into farm input supply-chain issues. For Chemical Dynamics, these bottlenecks have come from logistical issues that its suppliers have been facing.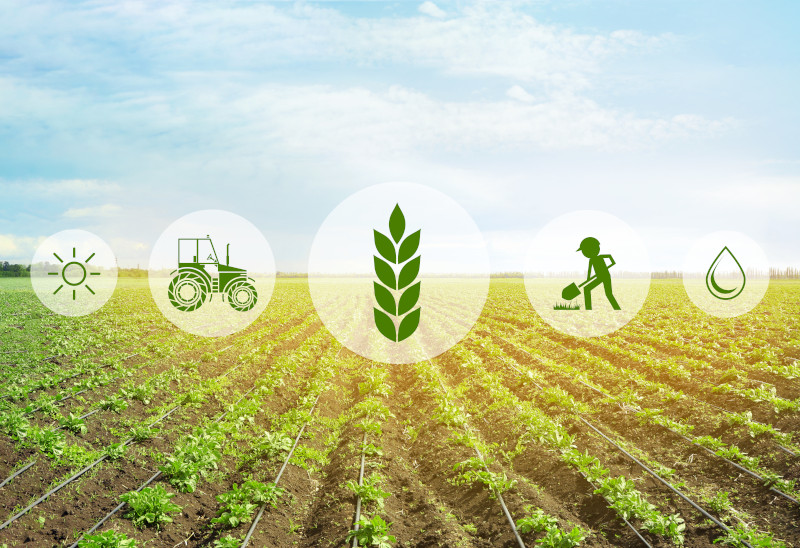 According to Nathan "We have raw materials coming from Europe, South and East Asia, East Asia, and Latin America. These materials come by rail, road, air, and sea, all of which have been affected by the pandemic. For example, shipping container costs jumped from $3,000 in January 2020 to $6,000 in March 2021 and are now hovering between $15,000 and $20,000. Many of the price increases for some of our materials are not because it costs more to make, but just because it costs more to transport. We've also seen lead times increase substantially from eight to ten weeks to two to three times as long. While we've been impacted, on the whole, we've done an outstanding job, and we've certainly minimized the disruption to our operations."
Nathan is correct to say the company has done well to mitigate the effects of the pandemic, especially when considering the extent of the territory it covers. "We cover about a 13-state market across the south," confirms Ben. "That's from Florida to Louisiana up to Missouri and then across to Maryland and Delaware."
Within these markets, Chemical Dynamics sells primarily to distributors, which accounts for a majority of business and has direct-to-market sales that account for the remaining minority. Of these customers, a substantial percentage are citrus, strawberry, and vegetable farmers, although the company is also exploring other crop markets to broaden its scope. Although they historically served the citrus, strawberry, and vegetable markets, they are now targeting row crops like soybean, corn, peanuts, and cotton as the company looks to expand into Mississippi, Arkansas, the Carolinas,, and Missouri.
Such an ambitious expansion plan will need additional investments in manufacturing capacity and infrastructure, besides operational investments in ERPs and other digital platform technologies. "Our focus currently is how to integrate all the technologies we have at the manufacturing, R&D, and process levels to generate more efficiency and increase ROI for our customers," explains Ben. "One area we are looking at is the possibility of combining multiple products into one nutrient solution for crops. Another area we are exploring is using data analytics to determine the best way to deliver nutrients, while understanding the exact ROI. For example, if a grower is paying $10 per acre, we want to have the data to prove that they can get four to six times ROI and if not, show how factors like weather and region might be reducing ROI."
Looking externally at market developments and the company's future, the recent trend towards locally sourced produce and local farmers' markets might offer the company an opportunity to level up and evolve with the times. "Supply chains are changing," says Ben. "We are seeing the emergence of more localized markets that favor smaller, nimbler businesses that have a community-focused approach to business. As an almost 50-year-old family-owned business, we are keen to cultivate this image and foster a family-oriented focus to attract the right people that will help us grow even further."
For Nathan, the future will emphasize nutrition and human health, as evidenced by the pandemic. He shares, "If you have plants that are getting better crop nutrition, that means the fruits and vegetables that you buy at the store will be healthier and more nutritious. So, when you think about improving human health, it comes down to improving plant health, and that's how we want to see ourselves, as working to optimize health on the micro and macronutrient levels. I think that's an interesting development to see over the next few years."
AT A GLANCE
Chemical Dynamics
What: A third-generation plant nutrient manufacturer
Where: Based in Plant City, Florida
Website: www.chemicaldynamics.com
The Bottle Crew – www.bottlecrew.com
We know bottles, closures and packaging inside and out. But our deep industry expertise isn't the only thing that sets us apart. Ask our customers why they choose to work with us, and you'll hear the same thing: "The Bottle Crew helps my business grow."