The Illinois Automobile Dealers Association
Illinois Franchise Dealers Adapt, Evolve, and Excel for Their Customers
Business View Magazine profiles the Illinois Automobile Dealers Association for our focus on Excellence in the U.S. Automotive Sector
The Illinois Automobile Dealers Association is an organization of 700 franchised new car and truck dealers representing 2,000 franchises.  IADA was founded in 1920 with the purpose of promoting an ethical, favorable business climate, and to serve the common needs of its members through services, education, and representation.
IADA is dedicated to helping its members realize the full potential of their individual dealerships, while providing the kinds of services and support that only a strong, central organization can generate.
LEADERSHIP
For over a century IADA has been representing Illinois dealers in Springfield, our state's capital, on legislative and regulatory issues. We focus on the issues that will improve the dealerships bottom line. Our dedicated staff works from the IADA headquarters, conveniently located directly across the street from the State Capitol.  The primary responsibility of IADA is to represent automobile and truck dealers in the Illinois General Assembly and before the various state regulatory agencies.  The mission will always be to aggressively promote the interests of dealers by educating and persuading policymakers to make pro-business decisions to promote prosperity and opportunity for the Illinois dealer industry.
2022 brings on a new chapter for IADA, with Joe McMahon taking over as the Executive Director. Joe has had the privilege of representing the Illinois dealership industry at the State Capitol as the IADA Director of Legislative Affairs for the past 37 years, so the transition to assuming the responsibilities as the Executive Director has been very seamless.
LEGISLATIVE REPRESENTATION
The primary function of the Association is to provide a strong presence and advocacy at the Illinois State Capitol and at regulatory agencies when lawmakers/bureaucrats are establishing rulemaking and legislating the selling of motor vehicles in Illinois.  Our focus is to provide the lawmakers and staff with the correct facts when making important decision/votes regarding the motor vehicle franchise industry. We are continuously testifying before legislative committees and providing industry information when deemed necessary.
During the past several years, our legislative office has enjoyed much success in our efforts, such as:
Passing one the strongest warranty laws addressing parts reimbursement, time standards and labor rates compensation for dealers in the country.
Several major amendments to the Illinois Motor Vehicle Franchise Act which balances the power between auto manufactures and franchised dealers.
Preserving many attempts to repeal the Illinois Sunday Closing law on vehicle sales. Maintaining the current law is a priority for employees at Illinois dealerships.
Establishing and preserving the Documentary Service Fee levies on vehicle sales.
Eliminating Illinois onerous $10,000 Sales Tax Cap on vehicle trade–ins.
Extending the driveaway permits to 90 days instead of 30 days.
Preserving the Dealer's Retailers Discount Rate they receive for collecting and remitting Illinois sales tax.
IADA is in involved daily in all facets of the political and bureaucratic process when it comes to regulating new car dealers and the industry.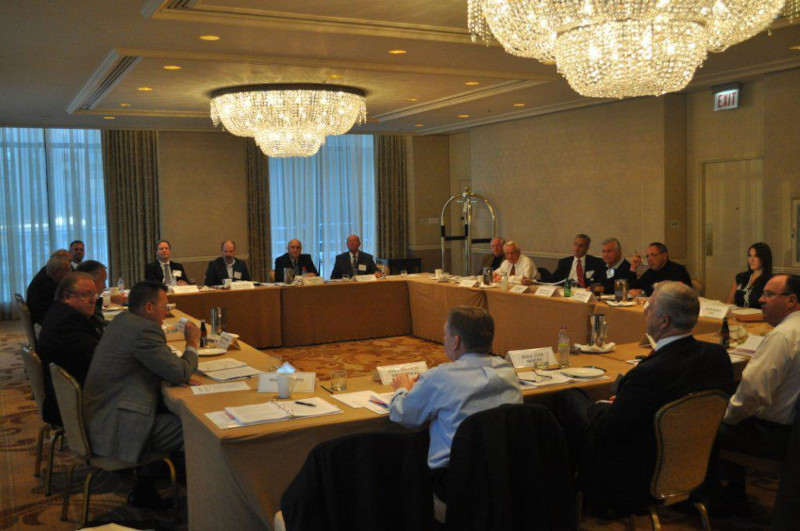 LEGAL REPRESENTATION
IADA provides legal counsel and financial assistance through a Legal Defense Fund to assist in judicial and regulatory proceedings that affect the franchised new car and truck retailing industry.  Currently, our industry faces attacks on our long-standing franchise laws as several unregulated companies are trying to sell new vehicles directly without being properly licensed.  Many more unregulated companies from around the world are waiting and hoping to sell vehicles in Illinois without independently licensed dealers and without proper oversite from the state.  Our manufacturers are already leading the way with some of the most advanced, high-tech electric and ICE vehicles, and new cars and trucks are sold through franchised dealers because the business model benefits consumers, local communities and manufacturers.
All companies should have to abide by the same laws.  Because these companies are operating in violation of our current laws regulating vehicle sales, IADA has filed a complaint against these improperly licensed companies and the State.  Illinois dealers are fully funding this complaint and IADA has commissioned a statewide campaign explaining the huge benefits that franchised dealerships provide to their local communities and most importantly their customers.
INFORMATION RESOURCE
By forging relationships with the news media, IADA is an information resource, delivering a strong message that the retail automotive industry is one of Illinois' most important economic engines.  Illinois franchised dealers create over 92,000 jobs, generate $34.4B in sales, pay $2.5B in payroll and $2.3 B in state sales tax.  15% of all state and local tax revenue comes from dealerships.
IADA serves as a prime source of information for members, delivering brief and concise IADA Bulletins and other correspondence to keep dealers abreast of important industry matters and provide necessary information concerning current laws and regulations affecting the automobile industry.
DEALERSHIP MEMBER PROGRAMS
Using the significant group buying power of Illinois automobile dealers, IADA provides very competitive in-house programs and has negotiated discounted rates for services offered by distinguished companies that are officially recommended by IADA.  This business model keeps membership dues low and returns dividends to members in the form of lower prices on products and services they use every day.
One of the premier programs that IADA delivers is the partnership program with CVR.  With the IADA headquarters also across the street from the Illinois Secretary of State office (the state's license and title branch), a large part of the IADA staff works on behalf of the dealerships to process and deliver their title transactions each day.  This 21-year partnership with CVR has helped to revolutionize the title and registration process for dealers, and with the Association involvement and influence, R&D improvements and legislative/rule enhancements are continually made.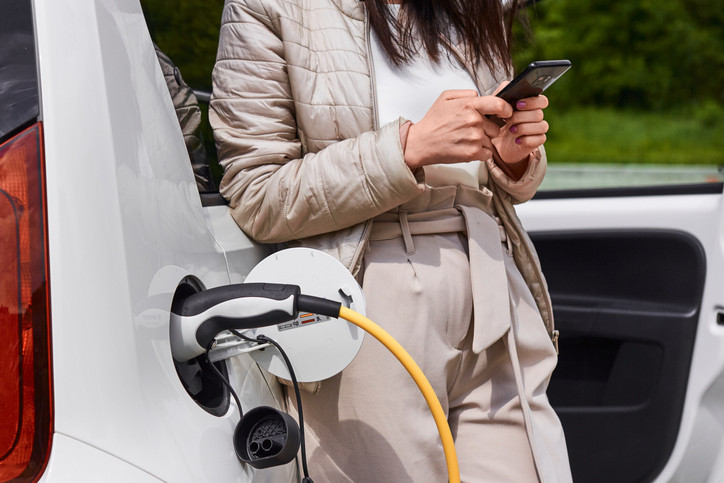 BENEFITS OF THE FRANCHISED DEALER SYSTEM
Motor vehicles are highly regulated products that require licensing, insurance and financing. These vehicles also must meet numerous environmental and safety standards. All 50 state legislatures have enacted laws governing the sale and servicing of cars, which is usually done by franchised new-car and -truck dealerships. These franchise laws not only protect consumers, but also govern the relationship between dealerships and manufacturers.
Simply put, new cars and trucks are sold through franchised dealers because the business model benefits consumers, local communities and manufacturers.
CONSUMERS BENEFIT
Consumers benefit from the franchised dealership business model. When local dealerships of the same brand compete for a customer's business, prices drop. Dealers also compete on financing, where they have access to multiple lenders nationwide that are all trying to outbid each other. This competition benefits consumers, who usually don't have access to or the time to pursue such an array of lenders.
And dealers compete on service and parts, providing consumers with access to professional and certified repairs virtually anywhere at any time. Consumers also benefit when dealerships take on warranty and recall work. That's because dealerships get reimbursed by the manufacturers for performing warranty and recall repairs, which enables dealers to make warranty and recall repairs at no cost to their customers and makes dealers strong advocates for their customers.
LOCAL COMMUNITES BENEFIT
With franchised dealerships, vehicle manufacturers gain a free distribution channel for their products. Local dealerships have invested more than $200 billion in land, buildings and infrastructure to sell and service vehicles. New-vehicle dealerships have transformed over time from corner lots adjacent to service stations into multi-million-dollar facilities with modern amenities, focused on customer satisfaction.
DEALERSHIP MODEL CONTINUES TO ADAPT AND EVOLVE
As auto retail evolves to a more data driven, tech-centric marketplace, Illinois dealerships are on the cutting edge as they adapt to succeed.  Our dealers are exceptional at competing for customers and profit in an ever-changing retail climate while building profitable, valuable businesses for the future.  With new technology platforms, drivetrains and new forms of vehicle ownership, the dealership business model of tomorrow will continue to evolve, and our dealers will continue to provide the best vehicle buying experience for their customers.
AT A GLANCE
Illinois Automobile Dealers Association
What: State trade association representing all Illinois franchised motor vehicle dealers
Where: Springfield, IL
Website: www.IllinoisDealers.com