American Council on Exercise (ACE)
Reaching Clients in New and Innovative Ways
Business View Magazine profiles the American Council on Exercise (ACE) for our focus on Health & Fitness in the U.S.
The fitness industry was hit particularly hard by the COVID-19 pandemic. After all, the industry in large part relies on face-to-face interactions and groups of people sweating and breathing heavily in indoor settings, which is why fitness facilities were among the first businesses to close their doors in early 2020. The ability to quickly pivot one's business model was suddenly essential for survival, not only for the large gym chains and small business owners, but also for the countless independent contractors – health coaches, personal trainers and group fitness instructors – who had to find new, innovative ways to reach and serve their clientele.
As the gravity of what was happening started to set in, the American Council on Exercise (ACE) became proactive in helping its more than 90,000 certified health and exercise professionals continue to empower their clients to make behavioral changes to improve their overall health and wellness – at a time when the importance of that objective could not be clearer.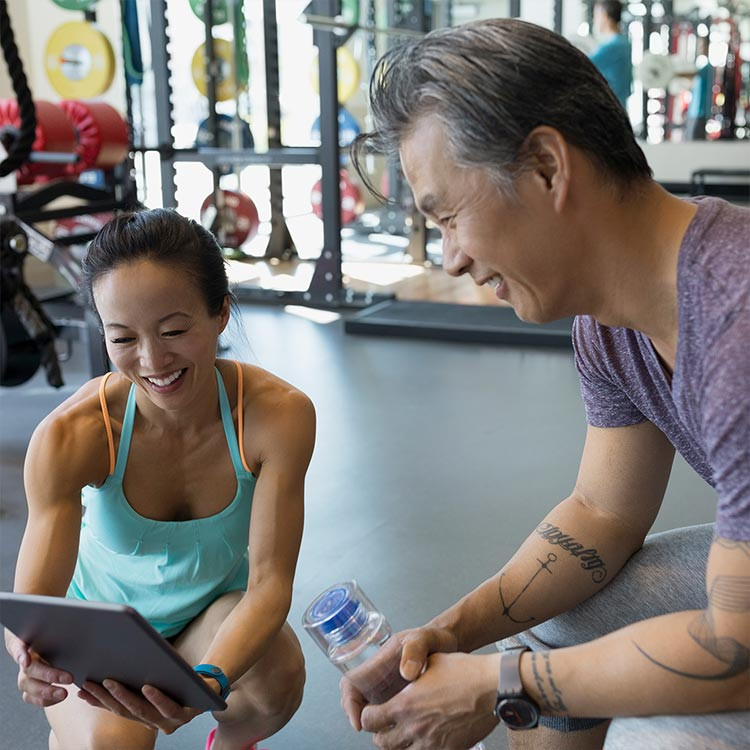 Serving Clients in Innovative Ways
Exercising outdoors or in the comfort of home are hardly new trends in the fitness industry. Instructors have been long leading outdoor boot-camp classes and yoga sessions, for example, for decades and remote or virtual training and group exercise go back to the days of Jane Fonda, VHS tapes, and late-night infomercials. Technology and customer expectations have changed a lot of over the years, of course, but customer service and the delivery of a safe, effective and fun exercise experience remain the primary tenets of the fitness industry.
Throughout the pandemic and continuing through today, ACE has provided resources to its certified professionals via a dedicated webpage that features everything from information on how to access governmental programs like the Paycheck Protection Program to blogs on how set up a home studio and deliver a great virtual fitness experience.
While leading virtual exercise requires the acquisition of a new skillset for many professionals, such as a modification of cueing techniques and the development of rapport from a distance, outdoor exercise presents a different set of challenges surrounding the use of public parks or other areas when doing business, while also adhering to public health guidelines such as social distancing and mask wearing.
In response, ACE launched the Moving Together Outside campaign, which specifically calls for local and state governments to expand access and reduce restrictions to using green spaces, parks, schools, and other community spaces for safe, structured physical-activity experiences led by well-qualified health and exercise professionals. The goal is to lower the barrier to participation by reducing or eliminating fees associated with shared-use agreements, which are required before conducting business in a public space, and then harnessing the expertise and leadership of fitness and other professionals living in the community in an effort to improve public health – one community member at a time.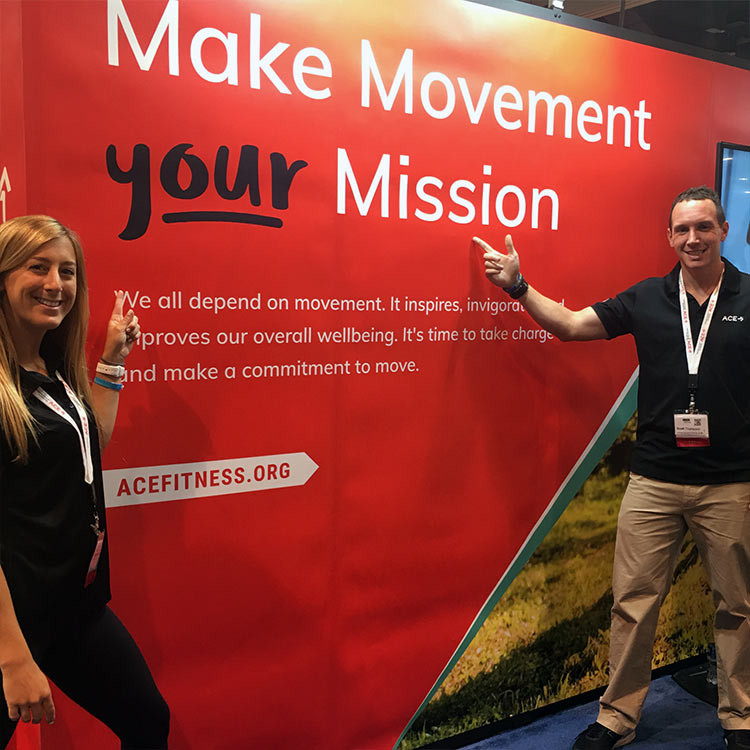 Additional ACE Initiatives and Products
While empowering exercise professionals to thrive during the constantly changing times stemming from the COVID-19 pandemic has been the focal point of ACE's work over the past 18 months or so, the organization has continued its pursuit of its central mission to get people moving. The following is a quick rundown of some of ACE's work during that time:
Consumer Outreach: In addition to the Moving Together Outside campaign and providing ongoing support during the COVID-10 pandemic, ACE reached consumers in a variety of ways. For example, in an effort to advance scientific literacy, ACE launched #ACEScienceSaturdays on multiple social media platforms, where short videos and infographics were used to break down research that exercise professionals can apply in their day-to-day practice. In addition, ACE focuses on equity, diversity and inclusion in the industry through bi-monthly Facebook Live conversations and a series of blogs.
Development and Professional Education: ACE launched more than 30 courses during this time period, highlighted by a new edition of its flagship course, the ACE Personal Trainer Study Program, as well as updates to its Senior Fitness and Health Coach programs. ACE also introduced a mentorship program for behavior-change coaches that is a blended learning experience where participants prepare for class by reading and watching videos and then meet weekly for role play and practical application.
Professional Contributions and Industry Leadership and Collaboration: ACE continues to support the fitness industry, and the members of the public it serves, in a number of ways. First, the organization works to attract professionals to the industry and then supports them as they empower the public in reaching their physical-activity and behavior-change goals. This is accomplished through collaboration with organizations like IHRSA, the Women in Fitness Association, the American Medical Association, and the Y of the USA. Second, ACE works to strengthen its credibility by collaborating with like-minded organizations, including the World Health Organization, Centers for Disease Control and Prevention, the National Academy of Sciences, Engineering and Medicine's Roundtable on Obesity Solutions. And third, ACE and its ambassadors frequently serve as subject matter experts for major news outlets and publications, including S News & World Report, Forbes Magazine and The Washington Post.
In Conclusion
ACE's mission statement is simply to "Get People Moving". This objective can be approached in a number of ways, and ACE has long held fast to the belief that there is great value in both working on a grassroots level to impact individual members of the general public, as well as in taking a top-down approach by influencing public policy and leading public health initiatives.
What the past 18 months have taught us all is the value of being able to pivot and reach our customers in innovative ways, and that holds true for not only the American Council on Exercise but also its tens of thousands of certified professionals around the world.
AT A GLANCE
American Council on Exercise
What: The leading nonprofit exercise professional and health coach certification organization
Where: Based in San Diego, California
Website: https://www.acefitness.org/