By Jennifer Carpenter
When Americans think of how the commodities on which we all rely are transported to where they need to be, they often think first of trucks and trains. Given everyday experience, this is understandable – we all share the roads with heavy trucks, and many of us encounter freight trains traveling on railroad tracks, sometimes intersecting the roads we drive on. Meanwhile, most Americans, even those who live near major commercial waterways, don't encounter a tugboat, towboat or barge in the course of their day-to-day lives.
Yet while the domestic marine transportation industry often operates quietly in the background, it has an outsized impact on our nation's economy, supply chain, security and quality of life, and offers rewarding, family-wage careers to Americans of all backgrounds.
Every year, the tugboat, towboat and barge industry moves nearly 700 million tons of cargo throughout the United States – including fuel, agricultural products, chemicals, construction materials for buildings and roads, and other commodities that drive our economy. Industry vessels move freight on our rivers, coastal waters and Great Lakes, and provide critical "ship-assist" service to help guide large containerships ships safely into and out of U.S. ports. The industry supports over 270,000 American jobs nationwide, and contributes over $30 billion to U.S. GDP annually.
Throughout the challenges of the past several years, domestic maritime has continued to make these critical contributions to the American economy even as other components of the global supply chain have struggled. While other modes of freight transport, along with our counterparts in international maritime shipping, encountered challenges with keeping cargo moving efficiently against the backdrop of a global pandemic, war in Europe, and rising inflation and energy costs, the people of domestic maritime applied their characteristic resilience, adaptability and ingenuity to get the job done.
Even as our mariners navigate the challenges that come with moving cargo on America's waterways day and night, 365 days a year, through all sorts of conditions, our industry prioritizes safety above all – for our crews, and for the public we serve. This commitment has made tugboat, towboat and barge transportation the safest mode of freight transportation for the public, with injury and fatality rates far lower for maritime freight transport compared to rail or trucking.
For decades, our industry has worked closely with the U.S. Coast Guard through the Coast Guard-AWO Safety Partnership – the oldest public-private partnership between the Coast Guard and its stakeholders – to improve vessel and crew safety, enhance protection of the marine environment along the waterways, and strengthen communication between the Coast Guard and the tugboat, towboat and barge industry. That collaboration resulted in the development of the "Subchapter M" federal towing vessel safety regulations that raise the safety bar across our industry. As of July 2022, those regulations apply to the entire towing vessel fleet, and all towing vessels must have a Coast Guard-issued Certificate of Inspection to operate.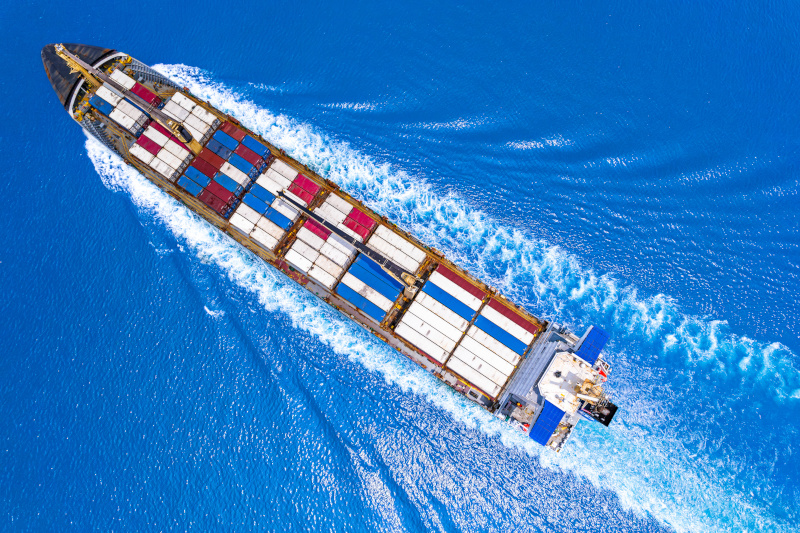 Along with operating at the highest levels of safety to prevent harm to people, property and the marine environment, our industry is also the most environmentally sustainable mode of freight transportation in the United States. We have natural advantages compared to other modes – a single dry cargo barge can move as much cargo as 16 railcars or 70 trucks, which means that one towboat pushing a standard 15-barge tow on the water keeps over a thousand trucks off the highway. And our carbon footprint is substantially lower than that of other modes, with rail emitting 43% more carbon dioxide than barges, and trucks over 800% more.
Guided by the leadership of AWO's CEO-level Sustainability Task Force, we are determined to build on these advantages to continuously improve our environmental performance and help lead the global conversation on sustainability. Companies across our industry are investing in technological innovation aimed at further managing fuel consumption and reducing emissions, and industry resources are being developed to support companies of all sizes, from all parts of the country, on their individual sustainability journey. The tugboat, towboat and barge industry is also poised to play a critical role in the buildout of the emerging American offshore wind industry, a win-win for clean energy and American jobs.
In addition to serving as a major economic driver and safety and sustainability leader for American commerce, marine transportation is also integral to our nation's security. America's commercial mariners support the Coast Guard's homeland security mission by serving as eyes and ears on our domestic waterways, where much of our nation's critical infrastructure is located, and are often the first on scene to rescue mariners or civilians in distress – including on 9/11, when an armada of tugboats and other civilian vessels helped evacuate over 500,000 people from Manhattan, the largest maritime evacuation in history.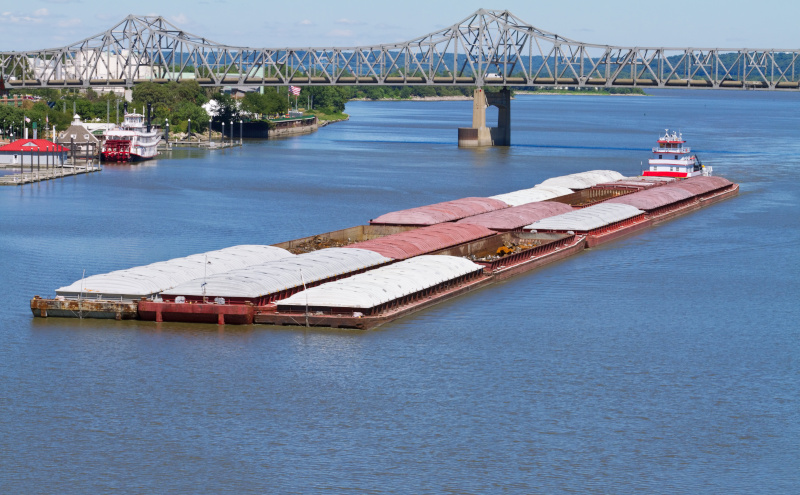 The U.S. military relies on our industry to support its readiness as well. Tugboats routinely provide ship-assist service to safely guide aircraft carriers, hospital ships and other military assets through U.S. ports, and domestic vessels move vehicles, fuel and other supplies on inland and coastal waterways to bases across the country. And in times of international conflict or national emergency, our armed forces can look to domestic maritime for a pool of well-trained, reliable mariners to assist with logistics as needed.
Americans seeking to join this high-impact, essential industry can do so from all walks of life – even right out of high school – without the need for a college degree, and have a family-wage career from the outset. There are vast opportunities for advancement, and a hard-working new hire can land a spot in the wheelhouse as captain, earning a six-figure salary and excellent benefits, in less than a decade.
Positioning domestic marine transportation to keep making these vital contributions will take not only the continued resilience and adaptability of the American maritime workforce, but also thoughtful public policy.
First, continued bipartisan support for the Jones Act – the federal law requiring that vessels transporting cargo between U.S. locations be American-built, American-owned and American-crewed – will be critical. Preventing foreign carriers from transporting cargo domestically ensures the reliability of the American supply chain, keeps foreign companies with lower safety and environmental standards from operating in the domestic trade, and allows the Coast Guard to undertake its already-complex homeland security mission without also having to monitor foreign vessels and crews on internal U.S. waters.
Second, the United States should pursue public policies that recognize the environmental benefits of maritime commerce, support the movement of more cargo by water, and enhance the efficiency of the marine transportation system. These include policies that stimulate demand for marine transportation to improve sustainability across the U.S. transportation sector; continued investment in waterways infrastructure to enhance the marine transportation system's efficiency, capacity and resiliency; and avoidance of policies that create regulatory patchworks, impose infeasible requirements, or otherwise inhibit the efficiency of marine transport.
The people of the tugboat, towboat and barge industry are the quiet heroes of American commerce. They deserve our thanks, and our public policy support, for all they do to keep our nation prosperous, safe and secure.
Jennifer Carpenter is President & CEO of The American Waterways Operators – the tugboat, towboat and barge industry's advocate, resource and united voice for safe, sustainable and efficient transportation on America's waterways, oceans and coasts.
AT A GLANCE
American Waterways Operators
What: AWO is the tugboat, towboat and barge industry's advocate, resource and united voice for safe, sustainable and efficient transportation on America's waterways, oceans and coasts
Where: Arlington, Virginia
Website: www.americanwaterways.com