Arizona's Electric Momentum 
Some places have an energy that's best experienced in-person. Arizona is one of those places.
No longer just a haven for retirees and sunshine devotees, the Grand Canyon state has earned a reputation as a thriving hotspot for growth and innovation. Semiconductors. Electric Vehicles. Medtech. Batteries. Aerospace and Defense. The rapid growth of these high-tech industries coupled with robust in-migration have residents and state leaders feeling optimistic. It's an energy that can only be described as electric.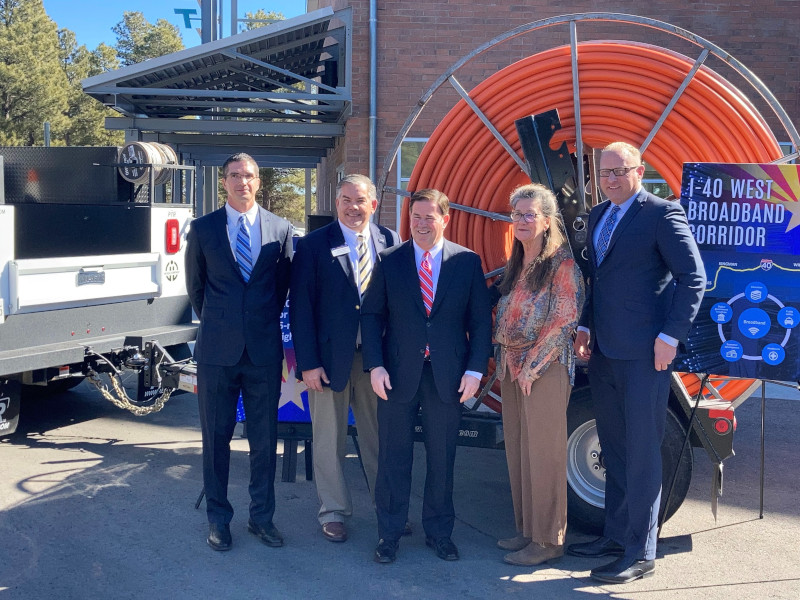 Growth Reimagined
Once a state hit hard by the 2008 recession, Arizona has revamped its economic strategy, specifically targeting high-value, high wage industries for expansion. Coupled with a low-cost business environment, world-class universities, a robust talent pipeline, affordable energy, and modern infrastructure, the focused approach has led to historic business wins – with even bigger opportunities on the horizon.
In September 2021, U.S. semiconductor giant Intel broke ground on two new chip factories in the Phoenix metro region, bringing the total number of Intel-operated fabs in the state to six. Labeling the state its "U.S. manufacturing powerhouse," Intel plans to leverage its Arizona factories to support worldwide chip production as part of the recently announced "Intel Foundry Services."
Semiconductors play a central role in the state's high-tech surge. In May 2020, Taiwan Semiconductor Manufacturing Company (TSMC) announced a new fab of its own in north Phoenix, a $12 billion investment, the largest foreign direct investment in the U.S. that year. TSMC joins a well-established semiconductor supply chain in Arizona alongside companies like NXP, Microchip, onsemi, EMD Electronics, Benchmark Electronics, Leonardo, and more.
Not to be outdone, battery manufacturing is grabbing its share of local headlines. In July 2021, Idaho-based KORE Power announced Buckeye, Arizona as the site of its new lithium-ion battery production facility, creating 3,000 new jobs. The company joins homegrown technology stars like EnPower, a Phoenix-based startup engineering batteries that charge over three times faster than traditional batteries, with more power and longer lifespans.
You don't have to go far to find a ready market for the new-age batteries. That's because Arizona has become the home of electric vehicle (EV) production, with one EV publication labeling the state a "modern-day salon of EV innovators." EV producers with operations in the state include Lucid, Nikola, ElectraMeccanica, Zero Electric Vehicles, and Atlis Motors, along with legacy automotive suppliers like UACJ Whitehall, which announced in March 2021 construction of a 500-job factory in Flagstaff.
All told, 2021 ended as a banner year for economic development in Arizona, with companies committing to investments topping $27 billion in the state – a record.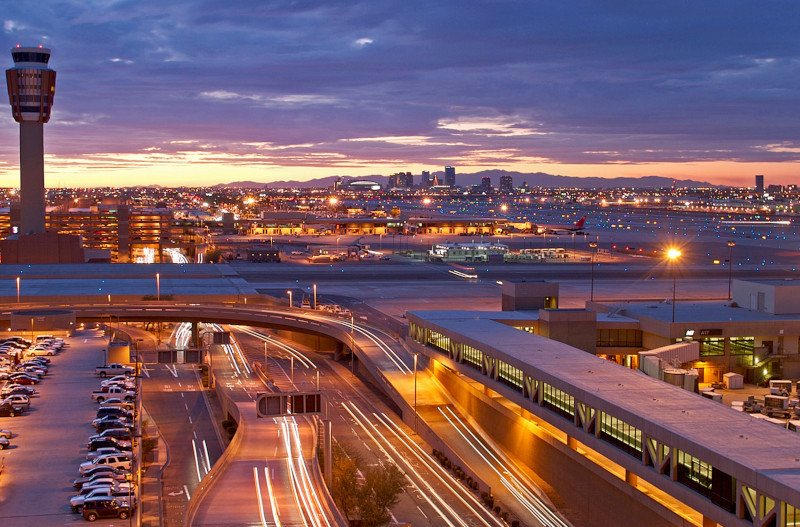 A Magnet For Workers
What's driving the Copper State's advanced manufacturing rise? State leaders point to a skilled workforce that is second to none. "Arizona is laser-focused on equipping workers with skills needed for in-demand jobs," said Doug Ducey, Arizona's Governor. "We bring everyone to the table, with industry driving where we have demand and how best to meet it."
Over the last ten years, CNBC ranked Arizona's workforce in the top-10 nine times, with seven appearances in the top 5. Likewise, labor market analyst EMSI ranked Maricopa County, the region consisting of the Phoenix metropolitan area, no.1 in its 2021 Talent Attraction Scorecard for the fourth time in the last six years.
Arizona has built a reputation for industry-led workforce solutions, such as the advanced manufacturing training site known as Drive48. The state-of-the-art facility, which launched in March 2021, features cutting-edge robots and multiple hands-on learning rooms to train workers for electric vehicle assembly. The program represents a unique public-private partnership between the Arizona Commerce Authority, Central Arizona College, local governments, and industry leader Lucid Motors, which had trained more than 700 workers at the facility by September.
It's a model the state seeks to replicate. In January, Governor Ducey proposed building six additional advanced training manufacturing centers throughout Arizona. In collaboration with private industry, the centers will offer customized, hands-on training in advanced fields such as semiconductors, batteries, and electric vehicles.
Education On Board
Bolstering the state's manufacturing talent pipeline is a broad network of higher education players. The Maricopa County Community College District (MCCCD), one of the nation's largest community college systems, has nearly 24,000 students enrolled in manufacturing and engineering programs. MCCCD provides specialized training programs that connect workforce opportunities with local companies.
Likewise, Arizona State University, ranked the most innovative university seven years in a row by U.S. News and World Report, has nearly 25,000 students enrolled in engineering programs – a 170% increase since 2010.
Arizona has another big advantage going for it: a steady flow of new residents. From 2010 to 2019, Arizona had the fourth-highest net in-migration of any state (Arizona Office of Economic Opportunity/BLS). In addition, the Phoenix metro area added nearly 200,000 working age residents between 2016 and 2020, the highest in the country during that time.
Startups Blossom
Just as Arizona is adding residents, the state is attracting record startup capital. According to data from PitchBook, Arizona startups secured nearly $1.9 billion in 2021, a new record for the state, a sign of its rapidly expanding community of entrepreneurs.
Following years of targeted, focused growth, Arizona's economic development landscape is more diverse than ever. With new residents flocking and a highly-developed talent base, Arizona's potential looks as full and promising as a desert sunrise.
*Submitted by Arizona Commerce Authority www.azcommerce.com