Township of Stirling-Rawdon, Ontario
The countryside welcomes you
Business View Magazine interviews representatives of the Township of Stirling-Rawdon for our focus on Economic Development in Ontario Municipalities
The Township of Stirling-Rawdon sits ideally nestled amongst the rolling hills of Hastings County, Ontario. With a population of 5,000, this friendly community is only 25 minutes north of Belleville and 30 minutes northeast of Trenton. The Township formed in 1998, when the Village of Stirling and Township of Rawdon amalgamated. The Village of Stirling was officially founded in 1858 by settlers who named their new home after Stirlingshire, Scotland, since the lush landscape reminded them of the Scottish Highlands.
Over a century later, the landscape remains the same, despite the Township having grown to include hamlets. Stirling-Rawdon may be agricultural-based, but it also has a thriving Urban Centre filled with local businesses. There are seasonal events such as the Stirling Agricultural Fair, Go-Buff Festival and Village Christmas, proving there's so much more to this eclectic Township.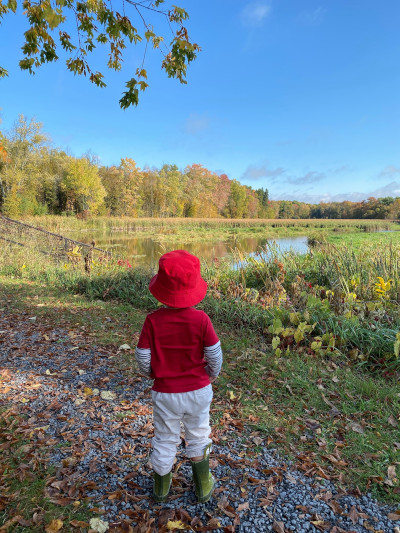 "We're mostly rural and agricultural with 2,000 people living within the Village of Stirling and the rest in rural area," Mayor Bob Mullin explains. "We have quite a good mix of farms, from dairy to cash crops. We're lucky to have good land; we're one of the largest agricultural in Hastings County. Although we don't have a lot of industry, we do have good assortment of retail options. There's also an active cabinet making sector, one of our best-known industries. We're between the King's Highways 401 and 7, although we don't touch either of them. It's a wonderful location for tourism because we're a reasonable distance from Toronto, Ottawa, and the Montreal corridor. Stirling-Rawdon still has a nice rural flavor to it, even though we've started to grow over the last three or four years."
Part of Stirling-Rawdon's charm is how it encourages residents to enjoy a high quality of life while keeping in mind the area's historic legacy. One of the most distinctive features is the Hastings Heritage Trail in Stirling that passes through Stirling-Rawdon. This four-season, multi-use trail network follows a disused railway line. Along its pathways, hikers, cyclists, and snowmobilers enjoy the stunning views.  This trail system merges with the Trans Canada trail, making it an ideal location to start your recreational day. Stirling-Rawdon provides numerous parking areas which provides easy access to the trail system.
Another popular destination is Farmtown Park, home to the Hastings County Museum of Agricultural Heritage. This 45,000 square-foot gallery is made up of nine buildings, proudly showcasing a steam engine and even a spectacular Heritage Village Streetscape.
Andrew Redden, Economic Development & Tourism Manager for Hastings County, also considers The Stirling Festival Theatre a landmark, since it opened in 1927. He shares, "It's a major anchor of the community. During the pandemic they've even pivoted to hosting events outside. There was the Off-Road Comedy Show for riders of all-terrain vehicles (ATVs). The theatre also partnered with Kings Mill Cider, a local brewery, to host the first Busker Festival."
Local organizations have organized an assortment of beautification projects throughout the municipality. The Stirling Rotary Club has planted trees and the Stirling & District Lions Club installed a baseball ball diamond at The Stirling Agricultural Society Fairgrounds. "We're very much a community," states Roxanne Hearns, Chief Administrative Officer/Treasurer for the Township of Stirling-Rawdon. "Younger families are moving into the area, attracted by our new subdivisions, but overall, we have an older demographic here. When they reach a certain age, however, they relocate to a city center because we don't have housing units to accommodate them. We're working on affordable senior housing to maintain our demographics. No matter the age, we want to be able to provide for them."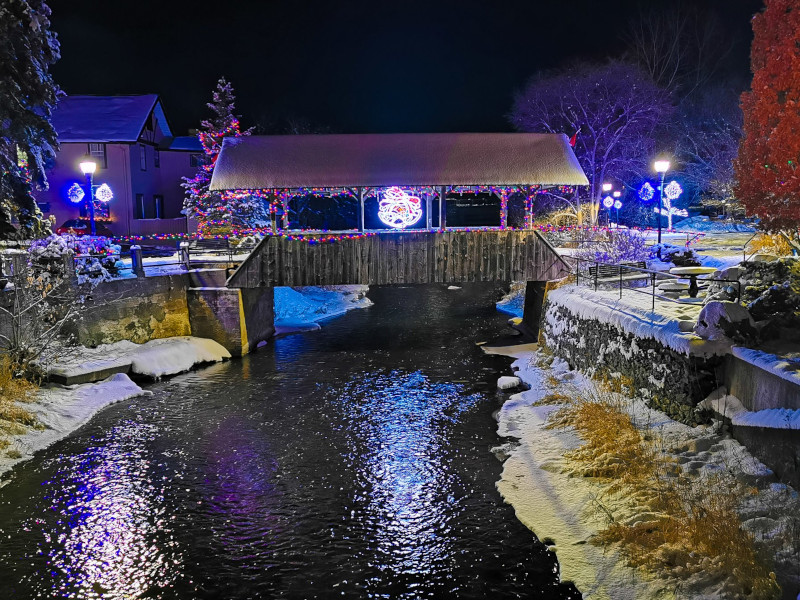 That's where the Stirling-Rawdon Community Strategic Plan comes into play – outlining municipal developments for the future. Hastings County works alongside the Township with planning, so everything is well regulated. The Township has been actively building since Stirling's capacity for housing opened in 2015. Currently, there are three residential developments underway. Ryell Subdivision was started in 2016-2017, which is located behind Rodgers Drive and will provide an additional 124 units. The Harvest Glen Subdivision began in spring 2020 and will have 81 units once completed in spring 2022. Dor-Ann Homes' Rawdon Creek project is allowed to build 45 units and have 13 finished.
Redden notes, "In our rural area, we have a subdivision comprised of executive lots. Right now, there's 17 with four already sold and the fifth under construction. It's a beautiful area with lots of trees and rolling hills; it'll be an attractive space for people to move into." There are even two large vacant lots that were former school properties. Several proposals are being considered for their future use, including affordable senior housing.
A unique aspect of Stirling-Rawdon is its two-tier government system. As Mullin notes, "This county structure has worked well for us because we share services with neighboring municipalities. That's been a real win-win situation because our residents have access to everything." Several municipalities within the county formed The Building Inspection Services Board (BISB), which is a joint building department covering six municipalities. "It's a user paid system," says Hearns. "You buy a building permit and pay for the services of the Chief Building Official (CBO) as well as two building inspectors. No money is collected through the municipal tax levy."
The Stirling-Rawdon and the Municipality of Tweed have a Joint Fire Service Board to assist with Administration of each Fire Department and specifically covers the costs for the Fire Chief and the Fire Prevention Officer. Both Stirling-Rawdon and Tweed still maintain their own fire halls and volunteer firefighters through their individual budgets. Stirling-Rawdon has been chosen as the new location for the Hastings-Quinte Paramedic Base, which is scheduled to be completed in 2023. This is a big milestone for the community as it will decrease ambulance response times, as well as create more permanent jobs.
Unlike its Fire Department, Stirling-Rawdon didn't share its Police Services. In fact, the Township was known for having the province's smallest police force with just eight officers and one chief. This changed in October 2017, when services switched to the Ontario Provincial Police (OPP). "When we made this choice, it was because our police force was expected to provide the same services as the OPP," says Hearns. "The difference was our police department was only funded by our 5,000 ratepayers.  By going OPP the costs are shared across the Province, therefore, we choose to go OPP. Stirling-Rawdon is now on a 5.1 integrated service contract which has reduced our policing costs. It's been a transition for our residents, but we're adapting. We're still a safe community."
Maintaining infrastructure also helps keep Stirling-Rawdon safe. Updating the George Street Pumping Station is the next big project. A street repair tender is being sent out to alleviate the current bottleneck issues on North Street. Work will hopefully begin in June 2022. Hearns clarifies that the Township must move ahead with the Pumping Station project to be able to accommodate the present population and future growth.
Stirling-Rawdon also must maintain 22 kilometers of the former King's Highway 14. It was a collector highway until 1996, when the Ministry of Transportation downloaded it to Hastings County. "It's a huge expenditure for our small municipality to look after," says Hearns. "We've been trying to work with the province to receive stabilized funding to help offset the deficit. Work on the section in our boundaries is estimated at $30 million." The Township is collaborating with other municipalities through the Association of Municipalities of Ontario (AMO), the Ontario Good Roads Association (OGRA), and the Rural Ontario Municipal Association (ROMA) to lobby the government for funding to offset these costs.
One benefit to having a well-travelled road within the Township is traffic for local businesses. Hearns admits that business attraction and retention can be a challenge, but most storefronts are filled. Local marketing campaigns on radio station 95.5 Hits FM help. Stirling-Rawdon also has a surprisingly diverse business sector, including craft breweries like Longtooth Beverage Co., and farms like The Apple Store Cooney Farms, as well as Russett Farms. There's also the Stirling Creamery Ltd., which has been operating for over 95 years, and the brand-new Quietly Coffee. On the more industrial side are Skye Automation Inc., several trucking companies, and many highly-skilled cabinet makers.
Mayor Mullin exclaims, "You can obtain your everyday needs within Stirling-Rawdon, without having to leave the municipality." Redden adds how community events like the Water Buffalo Food festival and the recent Market in the Village, which are Friday night farmers markets, are a great addition. "They bring people to the community. There're many great things happening in Stirling-Rawdon. The people who live here are welcoming and friendly, making it a great place to live and run a business."
AT A GLANCE
Township of Stirling-Rawdon, Ontario
What: A friendly rural community; population 5,000
Where: Located in east central Ontario
Website: www.stirling-rawdon.com
J.L. Richards & Associates Limited – jlrichards.ca
J.L. Richards & Associates Limited (JLR) is an employee-owned, multidisciplinary firm offering services in engineering, architecture, and planning. Our reach extends across North America and the world with projects completed in 70+ countries. JLR is a Platinum member of Canada's Best Managed Companies, one of Canada's leading business awards programs.