Utah Valley Home Builders Association
Home construction excellence on parade
Business View Magazine interviews Steve Caldwell, Executive Officer Utah Valley Home Builders Association, for our focus on the U.S. Construction Sector
Utah Valley is a fast-growing area in Utah covering 20 cities in the counties of Millard, Juab, Utah, and Carbon. At the heart of this area is Vineyard City, classified as one of the fastest growing cities in the country between 2010 and 2020 when the population grew from 139 individuals to slightly over 12,000.
Vineyard City is representative of the broader Utah State, which in the recent years has risen to become one of the most favorable places to live in the nation, especially because of its vibrant home construction industry.
Chaperoning this industry is the Utah Valley Home Builders Association (UVHBA) based in Utah Valley, which upholds the mandate of "actively working to protect, preserve and promote Utah housing and individuals working in the construction industry."
At the helm of the UVHBA is Steve Caldwell, Executive Officer since 2014 and a member of the association in various other capacities since 1985. Under his stewardship, the UVHBA has given more to the community in service and endowed scholarships with local universities and colleges. During his tenure, the Association also received the Grand Award for its Membership Competition and the Best Parade of Homes from the NAHB in 2018.
UVHBA's mandate covers six key areas: government affairs, member exposure, education, networking, community service, and the Association's crown jewel – the UVHBA Parade of Homes.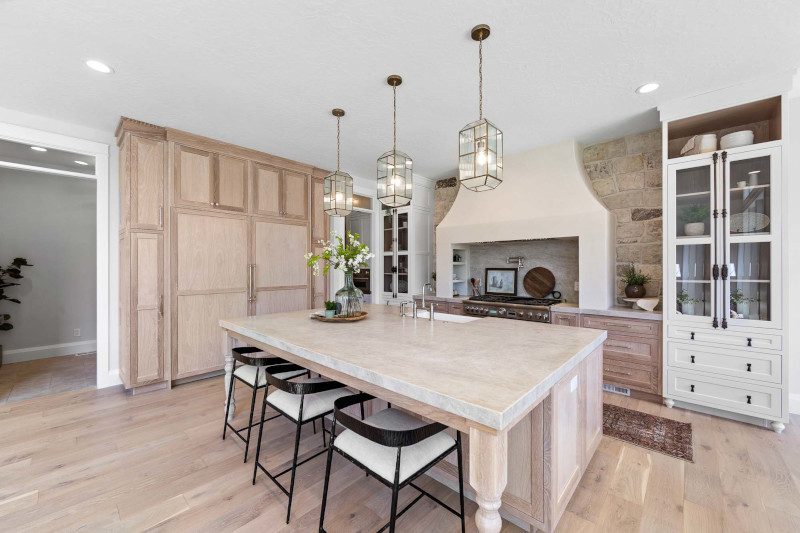 "Advocacy in government affairs is our core mandate because it's what directly affects the ability of our members to conduct their businesses effectively and profitably," Caldwell says. "For example, building permits and impact fees are a major cost factor for our members yet at the same time, the cities view it as an easily accessible source of revenue. Our role is to ensure there is a balance between what our members want, which is lower rates, and what the cities want, which is higher collections."
In some instances, the UVHBA's advocacy efforts pay off in rebates to its members. Recently, it was integral in assessing unnecessary charges regarding building fees involving more than 13,500 building permits issued to about 2,000 individuals and companies, securing $32 million in refunds to parties affected.
Former Governor Gary Herbert's father, Duane Herbert, and others founded UVHBA in 1973 as a local chapter of the umbrella Utah Home Builders Association. Like most homebuilders' associations, its formation was a convergence of members comprising builders, subcontractors, and suppliers in the building and construction industry, and associate members drawn from adjacent trades and professions like landscapers, interior designers, banks and accountants.
Over the years, the association has grown to just over 700 members, drawn from counties that fall under the association's purview but including regional and national companies with a presence in the area. These strong links to the community make the UVHBA an integral part of the community, helping empower the building and construction industry in the area to grow sustainably, while ensuring homeowners moving to Utah find a well-regulated residential haven to call home.
"We currently run a lean, mean team of five, including myself, running the affairs of the association," says Caldwell. "Although we are a small team, we get a lot done because all our employees are experts in their fields, allowing them to tackle everyday issues with no supervision whatsoever."
Under the stewardship of this team, the association has managed to triple membership over the last seven years, a feat Caldwell attributes to a mix of recruitment efforts and good fortune from the rapidly expanding Utah housing market. He notes, "Most of our members, the majority of whom are small companies building 10 to 20 houses a year, cite the biggest benefits of the association as being our government affairs advocacy and the parade of homes, with many others joining for the networking opportunities."
With the 20 cities in the association's location rapidly growing, Caldwell and the team are working diligently to monitor and adjudicate issues like permits, impact fees and related matters so members can continue to enjoy a favorable local building and construction industry. Besides the staff team, the association is overseen by a Board of Directors, which includes an executive committee with Caldwell as Executive Director, state directors, and national directors.
The UVHBA's flagship event is the Utah Valley Parade of Homes, a premier event that sells tens of thousands of tickets and attracts several thousand visitors to the competing homes including visitors coming from out of state to attend. "Our parade of homes is one of the most unique events of its kind in the country, and the numbers confirm this," says Caldwell. "Last year, we sold 39,000 tickets, generating almost half a million visits from those ticket sales to the homes listed in that year's parade."
The parade, which runs for three weeks, lists anywhere from 24 upward to 45 new homes ranging in price from half a million dollars to nine million dollars, which attendants can visit, explore, and even vote for to determine the People's Choice Award. "One of our rules is that the homes must be new, and they must be fully landscaped and decorated," explains Caldwell. "Most of the homes are presold and provide an opportunity for the builders, designers and landscapers to really show off, so they put in a little extra into each home like custom designs or new innovations, which enhances the show for attendants."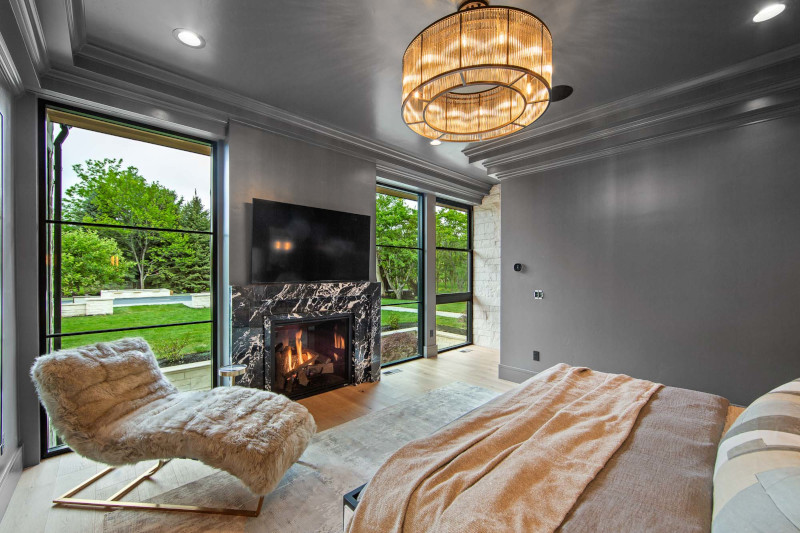 Due to COVID restrictions in 2020 and 2021, the association pivoted to a virtual Parade of Homes, which Caldwell admits, opened the event to a broader audience. "Although the virtual events did not perform as well as the previous physical ones, they presented a unique opportunity," he says. "Last year we sold tickets to our virtual parade in 40 states and 20 countries, and so from this year, we have decided to retain the virtual parade and present a hybrid parade that is accessible in person and also virtually for anyone who wants to attend from out of state."
With so many tickets sold, the UVHBA raises quite a sizable chunk of change, which it channels into various initiative in the area. "In the last 14 months we've donated around half a million dollars in scholarship funds to local colleges like Brigham Young University, Utah Valley University, and Snow College," avers Caldwell. "We also, every year, give scholarships to our member's children, which amounts to around $50,000."
Mirroring other areas of the country, the building and construction industry in Utah is also facing challenges occasioned by the tailwinds of the COVID-19 pandemic. "The main challenge our members are facing is supply disruptions, which is making it difficult for them to deliver houses on schedule and on budget," says Caldwell. "At the same time, prices have skyrocketed, presenting a difficult business climate that is forcing most members to raise prices, which in turn is putting houses further out of reach of potential homeowners."
Skilled labor shortages are also exacerbating the situation, with Caldwell noting that the influx of new labor into the market cannot meet the growing demand. As a remedy, the UVHBA is working closely with the construction departments in the colleges it supports to determine ways to attract more talent to the industry, including offering scholarships in the field and sponsoring construction management competitions. "This year, we created a high school committee to spearhead our high school initiatives that seek to attract individuals to the industry at an earlier age," affirms Caldwell.
Looking ahead, Caldwell admits that when it comes to the building and construction industry, it is hard to predict what will happen even in the shorter term of three to five years.
"Dramatic changes occur in time frames as short as six months in this industry," he says. "Currently the market is tightening up due to interest rates, supply issues and product prices, which will make operating in the industry and home accessibility tough over the short term. Although we are somewhat cushioned here in Utah because it is currently one of the best performing states in building and construction, we will need to adapt over the coming years to avert a contraction in the industry."
What might rescue the construction industry in Utah and the country is the cyclical nature of the industry, which often signals an upturn is around the corner when a downturn is at its worst. "We've been through these ups and downs before," says Caldwell. "What goes around comes around, and the industry will get back to being great again."
AT A GLANCE
Utah Valley Home Builders Association (UVHBA)
What: A trade group promoting builders in the Utah construction industry
Where: Based in Vineyard, Utah
Website: www.uvhba.com