My Charlotte Real Estate Agents
Quality of service, quality of life
Business View North America interviews Michael Wong, Co-owner and Partner of My Charlotte Real Estate Agents, for our focus on the U.S. Real Estate Sector
When Co-owner and Partner of My Charlotte Real Estate Agents, Michael Wong, took a break from the corporate world to spend a month exploring Africa, he didn't know at the time that his next step would be real estate.
He shares, "After college, I went into the financial management program at General Electric, which is one of the oldest management programs in the country. I went up the ranks throughout General Electric, and was later lured to be the Chief Financial Officer for a furniture company here in Charlotte. I did that for about four years. I was still relatively young and decided that it just wasn't the life for me, the culture wasn't a good fit. So, I took a step back, spent some time with family, traveled to Africa for a month… I climbed Kilimanjaro, went on safari. And when I came back, I was still very corporate minded."
After a friend suggested real estate, Wong decided to get his real estate license, thinking of it as an opportunity to learn something new while he continued job hunting. He recounts, "I started the job search and real estate concurrently, and I realized that I loved it, first and foremost, and that my business background really helped through the transaction. Doing contract negotiations and reading terms and conditions for me was second nature. Having the strategic mindset to be able to add value to a family purchasing a house, a single mom with two kids trying to get their first home, or a client who was the first person in her family to ever own a home. I think from that perspective, the way that I went about my work and the fulfillment that I got from it changed."
As he continued to see success in his new career, his client list began to grow, to a point where Wong realized it was time to leave the team he had started with and branch out on his own. Partnering with Frank Bishop, the two created My Charlotte Real Estate Agents – working under Fathom Realty, a fast growing brokerage. "One of the reasons we moved here is because one of their core values is doing business by helping others," says Wong. "That's how you grow your business. It is a very serving-focused type of business model. Which I like."
Starting this new venture in February of 2020, Wong and Bishop could not have anticipated what was coming next. Wong admits, "With COVID, it was touch and go there for a little bit. But I think because of the history that I have with my clients and their referrals, that kept us alive for a bit." As they move towards the end of their second year, things are going well for My Charlotte Real Estate Agents, even in the challenging Charlotte Market. As Wong explains, "Imagine what everybody says about the U.S. and the lack of inventory, but then you add the fact that we have four seasons, you add the fact that there is a good quality of life here. Charlotte is becoming its own hub within the southeast, which has created a lot of opportunities for people to migrate down here. And that's created an additional wrinkle to the demand in Charlotte, which has been extremely well received in our industry. That said, we still have to manage that growth because over the long run it's unsustainable."
Growing the firm has involved the creation of a business model tailored towards what Wong calls "white glove service." Not wanting to follow the path of the big real estate teams who are becoming the norm in the industry, he shares, "I think that we are a clear niche that straddles the fence in terms of white glove service, but also with the technology and the strategy and business acumen to be able to provide great service quickly, having the breadth of experience and tools under our belt to get whatever is needed done, and being resourceful enough to be able to do that. All by not being as 'churn and burn' as some of the larger teams."
As real estate prices rise throughout Charlotte, Wong sees the importance in offering the same top quality service to every client, whether they are searching for a first home, or a luxury upgrade. He explains, "My niche is the residential market, and my strength is adding value to my clients. It is being responsive, articulating the pros and cons of each offer, or the pros and cons for each house, analytically speaking. I feel like I've been successful because at the end of the day, though there are very big differences between a $1.5 million house and a $250,000 house, the process is still the same and I feel like I have the bandwidth to be able to serve both."
Planning to eventually add more agents to the team, Wong and Bishop have held back, waiting out the uncertainty of COVID. With lockdowns, and clients not wanting to risk people coming into their homes in the early days of the pandemic, they are instead taking the time to ensure they are prepared to bring new agents on board. Instead of just adding bodies, My Charlotte Real Estate wants to bring in people whose goals align with their vision.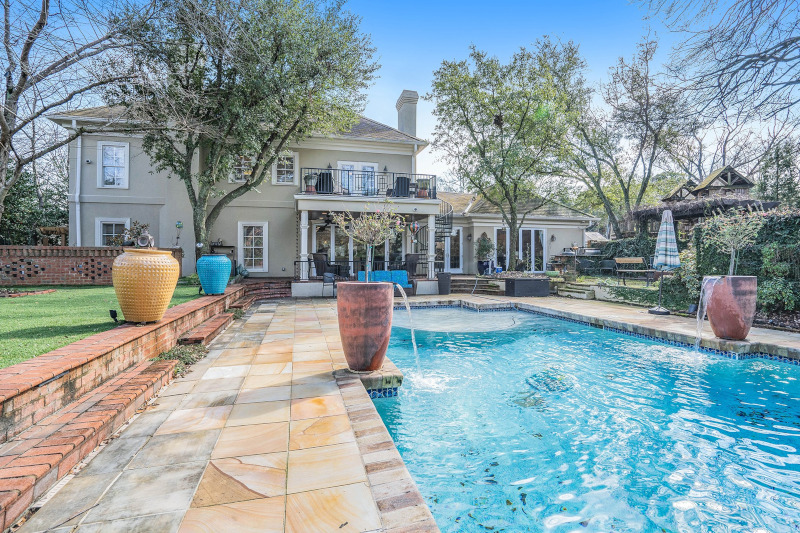 "We wanted to make sure we had a business model that was sustainable and replicable for the type of market that we're trying to build. We don't want to build fast and blow out," says Wong. "We want to build smartly, and each step has to be deliberate. When people come to me as agents, I want to make sure that I'm able to give them the value and the vision that will make them stay and will make them be successful." Instead of bringing in many small producers, My Charlotte Real Estate Agents intends to attract agents with a strong drive to succeed. "You have a lot of teams and a lot of brokerages that the more bodies you put in, that's their business model," Wong adds. "They don't care if you have a $20 million producer or ten $2 million producers, but I care. I want to be the $20 million producer, and I want to attract those $20 million producers."
Having a long time relationship with Cross Country Mortgage, a nationwide mortgage lender with a branch in Charlotte, means Wong can confidently refer clients to them, as he knows the level of service and attention to detail they provide. "Adam Workman is the branch manager, he has been a great partner for me as well," Wong relates, "and I tell people, you can choose whatever lenders you want. Our preferred lenders are the ones that we trust in communication, and we trust that they're going to get the work done." Having a strong partnership with their attorneys, The Southern Law Group, means that when Wong needs something, it will usually get done, even occasionally outside of office hours in unusual circumstances. When it comes to home inspections, Mint Home Inspection, a company serving both North and South Carolina, comes highly recommended by Wong. Having used Mint for his own homes, he tells his clients, "I wouldn't recommend them unless I've used them, and I've tried them."
While real estate affords Wong the flexibility to do things like take his kids to school, it also keeps him as busy as he was in his corporate life. When sharing his wish list for three years down the road, he expresses a desire to have more time with his family. Building a great team which will allow him to step back on occasion is part of the plan. He admits, "I think real estate and the industry is great, but that's one quality of life thing that I would like to do, to be in a place where I could consciously say, it's going to be okay if I do not do this. I look forward to having a team which gives me the flexibility to keep the quality of the work and the quality of the service that I've come to represent, without me having to do it all. I don't want millions. I just want to be able to take care of my family and have enough time to do the things I enjoy."
AT A GLANCE
My Charlotte Real Estate Agents
What: A Real Estate Agency under Fathom Realty Brokerage
Where: Charlotte, North Carolina
Website: www.cltrea.com