Jersey Precast and Concrete Safety Systems
The strength of teamwork
Business View Magazine interviews representatives of Jersey Precast and Concrete Safety Systems for our focus on Growth of the U.S. Construction Sector
Jersey Precast and its subsidiary, Concrete Safety Systems, are thriving precast and pre-stressed concrete manufacturers based in Hamilton Township, New Jersey, and Bethel, Pennsylvania, respectively. Founded almost 40 years ago, the two companies undertake significant multi-million dollar projects in New York, New Jersey, Pennsylvania, Delaware, Maryland, Ohio, Connecticut, Massachusetts, Ohio, and Washington D.C. metropolitan areas.
Among the Tri-state region's largest precast and pre-stressed concrete service providers, Jersey Precast and Concrete Safety Systems have completed notable projects, including LaGuardia Airport West Garage and the World Trade Center Transportation Hub Project, both in New York City.
Customer satisfaction and employee empowerment are the cornerstone of their corporate philosophy, reflected in what it describes as its core strength. "Teamwork is the foundation of our company culture," says George Hand II, General Manager, Jersey Precast. "Working together daily through every aspect and always trying to be thoughtful of each other when getting the job done."
"In this day and age, adding and retaining employees is challenging, so having several employees who have been with us 30-plus years helps strengthen that team concept," adds Rashid Baig, General Manager, Concrete Safety Systems.
Jersey Precast and Concrete Safety Systems provide a wide range of products and services within the precast/pre-stressed concrete vertical. Jersey Precast primarily focuses on the following service areas: barriers, bridge beams, bridge structures, pre-stressed segmental construction, architectural concrete, parking garages, and industrial/facilities construction. While Concrete Safety Systems, on its part, offers services in the following segments: barriers, junction boxes, noise walls, and retaining walls.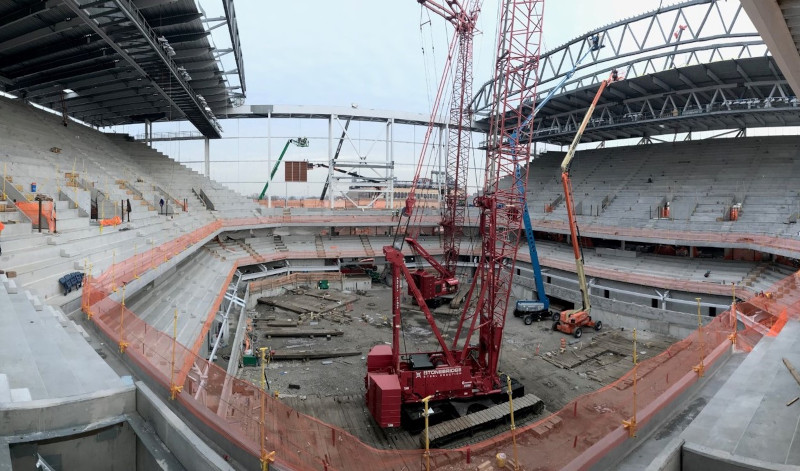 Both provide custom-designed precast/pre-stressed concrete products as a one-stop shop for customers. Jersey Precast and Concrete Safety Systems consider the total project a package and can supply standard and ancillary items, offering single sourcing to customers. For instance, they can offer standard pieces, special lengths, skews, transitions, and special finishes as a package for a barrier job.
Jersey Precast was founded in 1980 and has occupied its current location in Hamilton Township, NJ ever since. Its current owners purchased the business in 1997 and have rapidly expanded it into a modern company with over 200 employees. Then, in 2005, Jersey Precast acquired Concrete Safety Systems. According to Baig, "Since we acquired the companies in 1997 and 2005, respectively, we have made significant additions to both facilities in terms of buildings, equipment, warehouses, and cranes. Today, both companies complement each other in terms of the products we supply to various customers."
"The combination of both companies gives us diverse capabilities, and we can offer a wide range of products due to the complementarity of both companies," adds Hand II. "Concrete Safety Systems primarily focuses on architectural projects, while Jersey Precast does more of structural products."
Jersey Precast and Concrete Safety Systems are customer and employee-focused companies and understand the importance of forging strong bonds in those two areas. At the height of the pandemic, the company instituted a raft of measures to protect its employees while continuing to serve customers. "We do a lot of contracting work for the DoT and other federal projects, so we were able to stay open," says Hand II. "We focused on the safety of our employees through disinfectants, wiping down, and providing them additional PPE."
Fortunately for the company, it had already invested a lot in digital and online tools due to its remote team in Karachi, Pakistan, so adopting remote working and WFH protocols in the US on the back of restrictions was easy. On a negative note, the pandemic increased competition for already-scarce talent, which has made it problematic to get new employees and retain existing ones. Hand II admits, "Turnover is high because everybody wants employees, and at the same time, it is tough to find well-skilled workers."
Baig agrees. "The takeoff of COVID in March 2020 was one of the toughest times I've ever gone through in the business because there was so much confusion. Pennsylvania had shut down multiple businesses; a couple of them were key suppliers, and we could not find alternate sources quickly. It started stabilizing towards summer 2020, and we began streamlining our suppliers, but we continued having issues with employees getting sick and trying to keep everybody safe. Thankfully, we didn't have a widespread COVID impact on both facilities throughout the pandemic."
Jersey Precast operates out of a large facility with 230,000 square feet of manufacturing space, while Concrete Safety Systems operates out of a slightly smaller facility. Both facilities are PCI (Precast/Prestressed Concrete Institute) and NPCA (National Precast Concrete Association) certified, conforming to industry best practice standards.
One standout feature of both facilities is that they do indoor manufacturing, making them all-weather, year-round facilities. Recent investments have also provided additional manufacturing capacity, providing an even stronger basis for future growth. "We recently installed a brand-new batch machine, which has significantly increased our efficiency in producing concrete while saving energy," says Baig. "We also installed a new computer program to run the batch system besides purchasing software systems like Box and Smartsheets that have improved collaboration and efficiency in back office processes."
Jersey Precast has several projects underway, two of which are industrial warehouse projects. "One is a multi-story warehouse with beams, columns, double-tee floors, double-tee roofs, stone cladding, and exterior walls," explains Hand II. "The other one is similar, but it's a single-story warehouse with precast columns, beams, double-tee roof, and insulated wall panels surrounding the outside. Both represent an all-in-one engineered system that looks good while functioning as a state-of-the-art warehouse."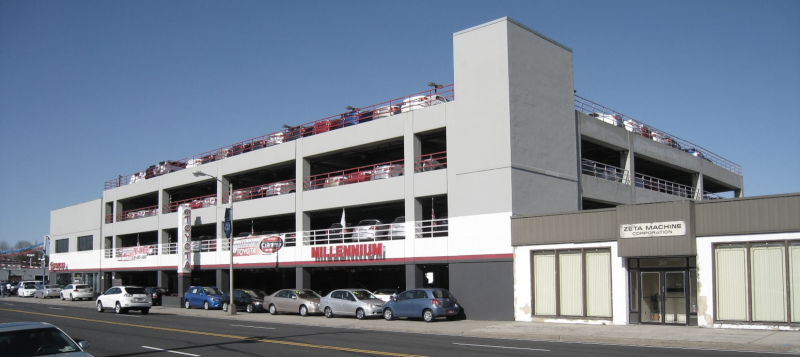 Sustainability is also at the forefront of both companies' agendas. Considering concrete is the second most used substance on the planet and contributes up to eight percent of global CO2 emissions, the industry is hard-pressed to innovate. For Jersey Precast and Concrete Safety Systems, this means embracing new climate-friendly technologies across the concrete value chain.
"We are currently exploring a carbon cure product that minimizes the use of cement in the concrete mix design, reducing the quantity of cement required per project and ultimately lowering the need to manufacture cement at current levels," says Baig. The technology is getting popular because it adds to the strength of the structure while acting as a trap, capturing CO2 from other processes. We successfully used the technology in the Princeton Parking Garage project on behalf of the client, and the results were incredibly positive."
Besides these initiatives, both companies are pursuing green initiatives at a more granular level by encouraging recycling in all their processes, collaborating with suppliers to reduce wastage, and exploring easily achievable sustainability ideas internally that can lessen the environmental impact.
Looking ahead, Jersey Precast and Concrete Safety Systems hope to continue evolving with the industry, growing capacity, and reaching into new related business verticals as opportunity allows. "In one of our newer offerings – warehouses – we've expanded our capacity and capabilities significantly and will complete over 15 successful projects just in the warehouse business by the end of this year," says Hand II. "Over the coming years, I see the company evolving and continuously streamlining processes, including back office through project management and accounting software and in the factories with automation like tilt tables and double-tee bed machinery. We hope to improve efficiencies and continue providing the best customer service we can to our customers."
AT A GLANCE
Jersey Precast and Concrete Safety Systems
What: Provider of quality precast and pre-stressed concrete products to the Tri-state region
Where: Hamilton, New Jersey and Bethel, Pennsylvania
Website: www.jerseyprecast.com