Centinel Bank of Taos
Community Focused, Relationship Driven
Business View North America interviews Angel Reyes, President of Centinel Bank of Taos, for our focus on Growth in U.S. Community Banks
Since its founding in 1969, Centinel Bank has been committed to building relationships and serving the communities of Taos, New Mexico. It all began when Attorney Eliu E. Romero was denied a loan at another institution. He set out to provide a banking service that was accessible to the needs of the community, without discrimination. Eventually, his son, Martin Romero joined the team, becoming President and CEO in 1983. In 1999, Martin's daughter, Rebeca, was appointed President and CEO –  becoming the youngest bank president in the U.S.
Today, Centinel Bank continues to build on this three-generation legacy, with current President and CEO Angel Reyes and the rest of the team upholding the mission of serving the communities of Taos County. "We are just under a $400 million company, all rooted in Taos, and really focused on providing a full range of commercial and residential lending opportunities," shares Reyes. "In our marketplace, we often find ourselves helping people with their first home or starting a business. Beyond that we are just growing those relationships. We have a talented team of individuals who show up every day to live and dream the vision of remaining Taos' independent community bank. Our focus within our mission is our customers, our employees, our community, and our shareholders."
With one main branch and two drive-thru locations, Centinel Bank takes customer relationships seriously. "It's a relationship business and I'm proud of our employees for creating those relationships with our customers," says Reyes. "We are on a first name basis with our customers, we know who they are, we know who their children are."
Family is another important part of the bank's culture, as Reyes describes, "It was a family that created this company and supporting our team's families – which we call our "Centinel Bank Family" – throughout the years has continued to be a central part of who we are and what we do. The family ties in our organization have influenced our culture and the importance of supporting one another while creating value for our customers and community. At one time, our CEO and HR Director, both Stockholders and a married couple, worked here, with their mother as CFO and their daughter and son working here too. Today, we still have married couples that work in the bank, some with parents, children, or other relatives working in the bank too. There is true family strength and ties that really create a very fun atmosphere here at our company. We are all committed to our mission and to the community of Taos."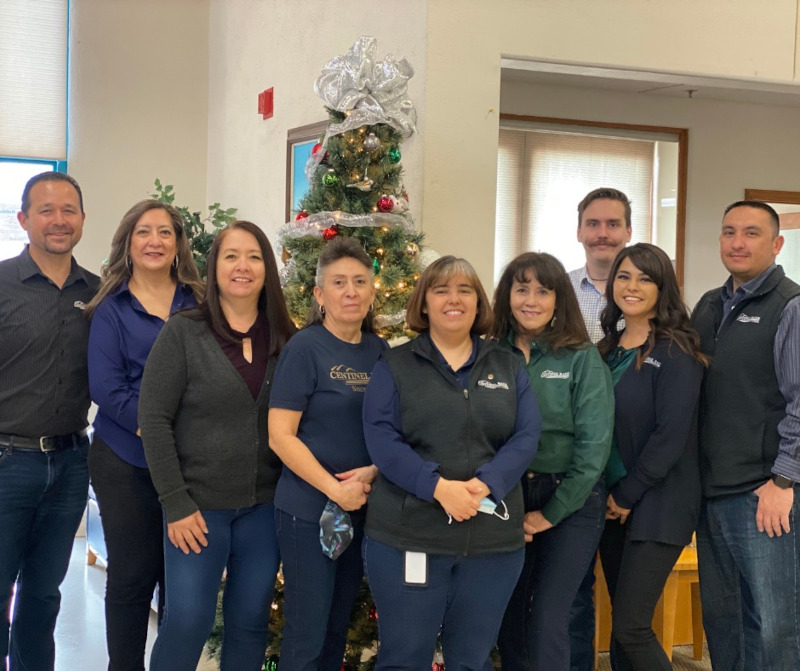 The customer base of Centinel Bank is also multigenerational, everyone from grandparents who may have opened one of our original accounts in 1969, to their grandchildren being served throughout the years. Reyes adds, "When you come to Centinel Bank, it's like you're coming home. The warmth of our community and sincere interest to create happiness and make a difference in lives is felt in our bank. At Centinel Bank, we are your family, and we are very proud of that."
For its 40 full-time and several part-time members of staff, Centinel Bank is an enjoyable place to work.  The bank recently celebrated an employee who has been with them for 40 years, along with others whose employment has spanned 10 to 35 years. "I look at that always as something that's very meaningful," says Reyes. "You don't see employee tenure  in a financial report, you don't see that in really anything, but I value it greatly because it illustrates that peoples' lives that are important to us and knowing that we've been able to create an environment where people see value to commit that many years of service to each other, and to our community, is very special. I see everyday how our employees work hard to just make a difference in somebody's life."
Opportunities for growth and advancement within the institution, as well as employee engagement, are some of the reasons for this successful staff retention. Reyes notes, "In community banking, people wear multiple hats, and what we have found is that being able to provide a variety of responsibilities for people to involve themselves in, creates cross training opportunities, stability, and longevity."
Originating over 500 PPP loans during the pandemic, totalling close to $30 million, allowed Centinel Bank to do what community banks do best, which is serving the people in their communities. Before the introduction of the Paycheck Protection Program, the bank had already planned to help their customers through their own COVID-related loan program. Reyes recounts, "We just knew people needed help and helping is the ethos of community banking; you are there to serve your community. In a difficult time, we just knew that we had to be that stability, that reliability, and that source of credit, because we knew people were going to have uncertain times. We started to create what we called COVID Relief Response Loans. Just as we were getting ready to start to market and implement an outreach to our community, we started learning about the PPP, and we pivoted, albeit very quickly, to start to deliver these loans."
Impacting more than 3000 jobs, bank employees worked tirelessly to get the loans to customers as quickly as possible. "It was truly impactful for a lot of businesses," says Reyes. "Today, people continue to recollect on how valuable, how important, and how easy we made that whole process. I credit our team's ability to be so nimble and to just live by the true spirit of trying to do your best by your neighbor and help your community." This effort had the added advantage of bringing new customers to the bank, some of who were denied loans from larger institutions. "We realized that we might not be able to make every single transaction, but we really work hard to find the value, the merits, and the opportunities to help people grow," he adds. "We want to see people succeed."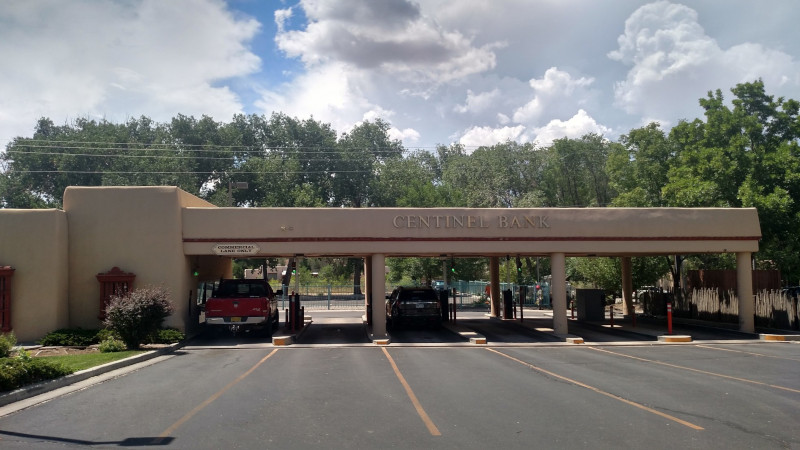 With an increase in customer adoption, Centinel Bank had to rely on existing technology while they limited in-person banking to appointment only. They also partnered with a Fintech company, StreetShares, updating their systems to be more efficient and user friendly. Reyes reports, "They were phenomenal. They provided us a solution. From our customers, we got a lot of positive feedback on how easy the process was, and that the technology was very efficient and intuitive. For us, it delivered a solution that was world class at a time that people needed simplicity."
Initially, this new technology was used to assist with the PPP program but moving forward the bank will use it in the small business loan process. Although virtual banking became necessary for many during the pandemic, Reyes admits, "Technology is not for all customers. We have had to be very multifaceted in finding ways to serve the variety of our customer base. We were able to do that, but technology was one that was a very fast moving curve, and I'm glad we were ready for it."
With a mission to help make their communities better places to live and work in, Centinel Bank gives back through charitable giving, high school scholarships, support of the arts, and volunteer work. Working with students to promote financial literacy is one way that the bank serves the community. Reyes explains, "We had a team of employees that for years were providing what we called financial fitness training. We had employees in all levels of school, providing these courses and teaching the basics of balancing a check book, budgeting, or understanding the importance of your credit. We also did some fun things with elementary and kindergarten classes." With the disruption in schools due to COVID, this financial education has been temporarily on hold, but they hope to resume the program when possible.
Remaining an independent community bank is a goal for Centinel Bank, as they look towards the future. "Every day, in everything that we focus our energy on, we want to be an independent community bank because we understand the importance, the value, the contribution, and the impact that we make," says Reyes. "We've seen too many times what happens when a community bank is sold to a larger bank… there is something lost in that community."
Continuing to focus on helping customers achieve their goals, whether it be owning a first home, starting a business, or helping an existing business navigate life through the COVID pandemic is a continued priority for the bank. When sharing his vision for the future Reyes offers, "We want to be present. We want to make sure that we are there to help the next generation of business owners, homeowners, and students. We want to make sure that our legacy, which is something that we are very proud of, continues. We are optimistic about all of the people that we are going to help in the future."
AT A GLANCE
Centinel Bank of Taos
What: A progressive community bank since 1969
Where: Taos, New Mexico
Website: www.centinelbank.com