Res/Title Inc.
Transactions gone virtual
Business View Magazine interviews representatives of Res/Title for our focus on Best Practices in the Professional Services Sector
For most industries, the pandemic was a call for deeper change and a signal to adapt to the changing terrain of consumer expectations. With people no longer meeting, working, eating, shopping, or socializing as they used to, COVID-19 became a global humanitarian challenge, putting the spotlight on trends that could shape what the world would look like in a post-coronavirus environment.
With this new pandemic economy in its sights, Res/Title Inc., one of the largest independent title and escrow companies in the U.S., is driving innovation in how title transactions are managed to meet customers' changing needs and secure long-term resiliency. Since 1994, they've provided closing, settlement, attorney and title services and today that expertise is coming into its own as a roadmap for growth, with technology as the cornerstone of this transformation.
"A digital-first approach is what we've been striving for – that's where we feel the industry is going and how we'll continue to provide value," says Laura Paolino, Head of National Marketing.
"What we're moving into now is the kind of Amazonian world of e-commerce platforms," offers California Manager Jennifer Tunison. "The 'big-box stores' are operating out of huge offices with a whole bunch of employees, and they're working locally within their counties. At Res/Title, we're able to close a transaction anywhere, anytime, with one point of contact across the nation. And that ability has changed the game as far as adapting to where this market is going."
Although paperless data and digital processes were already in place pre-pandemic, the difference now is the pace of change is faster and more relentless than ever seen before. "In my opinion, COVID-19 changed the rules of buying and selling real estate, and I don't think they're ever going back," says Tunison. "I can work remotely, I don't have to sit at a desk, I don't even have to see you, but I can still deliver great customer service."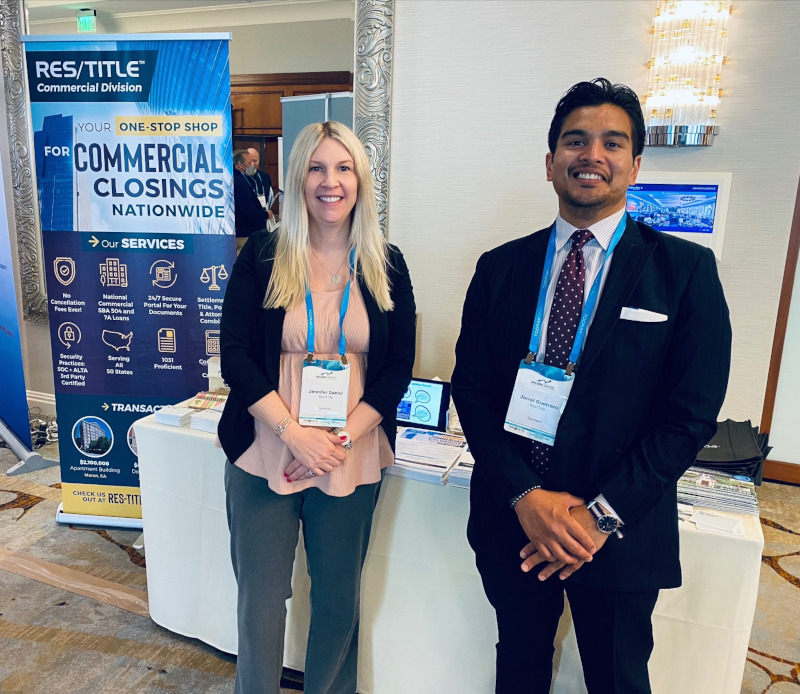 Res/Title's 'secret sauce' is in its being a one-stop-shop for real estate closings nationwide, all thanks to host of products and services that are streamlined to offer settlement, attorney and title services with industry-leading turnaround times.
"Technology really has to be adapted," Tunison insists. "Virtual notarization is the future, whether you like it or not. Remote Ink-Signed Notarization (RIN) and Remote Online Notarization (RON), that's what all of us in the title industry are doing. But what makes Res/Title unique is that we've adapted it across the country. Because if I'm doing a transaction in New York, I need to understand what New York State's statutes and regulations are. If I'm in California, I have to adapt to whatever their key legal requirements are. So, to be able to do that as a full-service title company coast-to-coast instead of outsourcing those transactions to wherever my clients are – that's just a huge turning point."
And the linchpin to that national footprint, according to CEO James Paolino, Esq., is having an "extremely competent" underwriter assisting with those transactions. "This is essential when you're dealing with the different state laws on title, title standards, and practice of law issues," he says. "Chicago Title, part of the Fidelity Title Group, provides that service and more. They're always accommodating. They're the largest title underwriter in the nation, with a total revenue of $3.9 billion in the third quarter. Their service to national agents is in a category of its own given their size, reach, and resources."
Since going national in 2004, the company has moved from only working in Residential to launching its Commercial and Equities divisions and, most recently, handling Default work. "Being James' daughter, I've grown up with this company, so I've really seen it all," Paolino shares. "In the last year, we've opened up offices in Indiana, California, Louisiana, Nevada, Alabama, Washington State, and Illinois. Our headquarters are still in Warwick, Rhode Island – that's what we call our Processing Centre – but we're definitely spreading our wings all over the place."
James Paolino was recently honored with the 2021 Children's Friendship Award from St. Mary's Home for Children, a non-profit agency offering treatment programs for boys and girls traumatized by abuse in Rhode Island. He was recognized for sitting 12 years on the Board of Directors, heading sponsorship and development programs.
Educational resources are another way that Res/Title looks to promote community development, but from a business perspective. Res/University, the company's online resource for e-courses, corporate training, and continuing education, offers content tailored to answering questions about title searches, title reviews, CEMAs, eClosings, co-ops, cyber security, and closing disclosures.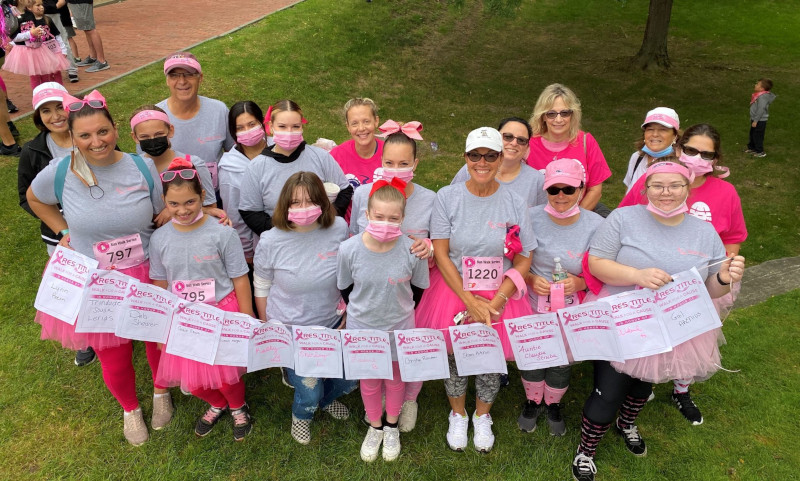 "Our Operations team will also train our lender partners on compliance," Paolino says. "So, if they want to expand their footprint in different areas, we'll create a state-by-state training program. Or let's say they're based in Connecticut and they really want to start moving into New York. We'll actually compile a training that suits those learning goals, create a training and do a one-hour coaching session, teaching them all about the specific nuances of providing title services in the state of New York." All Res/University courses can be registered for by visiting the company website (www.res-title.com), clicking a topic, and either downloading the course there or requesting more individualized training over Zoom or in-person.
Coming from the 'box-store' world of title services, Tunison recalls how her ideas for skill-shares and business community organizing were always shut down. "This wasn't cookie-cutter, and in the end they weren't willing to deviate from their traditional model," she remarks. "But, at some point, you have to pivot and you have to change. If I'd had a client who came to me here in California and said, 'Hey, I'm going to Florida, what can you tell me about the rules and regulations out there?', I'd have no idea. And guess what? I'd lose that client because they'd head to Florida and figure out how to get it done without me. So, for us to have the ability to educate our team, conduct our business, and safeguard those client relationships – that's just such a win to me."
Having been with Res/Title in her professional capacity for over three years, Paolino confirms that the company has put out great products their customers love and that the brand is openly passionate about. "We recently came out with the Res/App, and it's essentially all the services you love from Res/Title available on-the-go, right at your fingertips," she explains. "You can get a quote right there, you can order marketing materials. You can look up state contacts and resources, access your closing, whatever it may be. If you want to know who's handling your file in Massachusetts, you can type 'Massachusetts' and call or e-mail the attorney right from the app." In the next three to five years, Paolino says she'd like to see all these tech offerings – the Res/App, Res/University, and their first-in-the-nation commercial fees calculator – "booming."
As for Tunison's wish list, she'd love to get more people on board with changing the way the title industry does business and streamlining those transactions as much as possible. "There are clients still not up with the times who are doing their regular thing because it's worked for them for years," she declares. "But there's a newer, better, faster way to keep up with what's happening and, for me, it's about expanding and getting more people accustomed to this new way of working. My client isn't across the street anymore. They're in Florida, Ohio, Arizona, you name it. And do I have to go see them? No. But we're getting the work done. We're communicating. I'm taking care of that client, making them feel safe, and getting their deals done remotely. This Amazon and COVID-19 life of ours has kind of forced us into that. And I think we're all feeling a little more comfortable with it now, but we have to stay ahead of it."
AT A GLANCE
Res/Title Inc.
What: Nationwide independent title and escrow company
Where: Headquarters in Warwick, Rhode Island
Website: www.res-title.com