Webster First Federal Credit Union
Evolving with the times
Business View Magazine interviews, Mike Lussier, President & CEO of Webster First Federal Credit Union, for our focus on Top U.S. Credit Unions
Webster First Federal Credit Union is well known as a community champion with a steadfast commitment to its members who it considers part owners in the business. Unlike many different banking entities, there are no shareholders driving interest rates or banking fees up. And while some other financial groups and businesses have recently closed many of their locations or even collapsed completely, Webster First has been growing strong through some of the worst financial times brought on by the COVID-19 pandemic. In fact, Webster First Federal CU now has 17 branches and ranks among the largest credit unions operating in Massachusetts today.
During the pandemic, they've buckled down to offer more and better banking products and services for members. President and CEO, Michael Lussier, proudly states, "Webster First Federal Credit Union is one of the strongest and most financially stable credit unions and we're going to continuously look to keep the credit union movement remaining successful here. Our credit union is extremely profitable – we were probably in the top two percent in the country regarding net worth, and safety and soundness, and growth potential."
The company got its start on January 20, 1928, when a handful of Polish men who worked in the mills decided they wanted to provide deposit and loan services to their community and fellow mill workers, so they founded Webster First Credit Union. Through a written agreement, these men associated themselves to establish a thrift institution to accumulate and invest the savings of the members and give these members loans should they require it. Webster First stayed true to its mission despite tough times in the beginning. They came out of the Great Depression intact and continued to serve the local community, even though the mills closed in the 1950s and '60s.
Lussier admits, "Those times were difficult for the credit union. When things started to change, the economy changed. But as the mills closed, the credit union wanted to continue, so it converted over to a Community Credit Union in the mid '50s. Once it became a Community Credit Union it could take pretty much anybody and everybody that lived and worked in the Webster area. It became more of a community institution and not just related to ethnicity and from there it started to grow." When Lussier became the president and CEO in 1990 he opened several new branches throughout Worcester County and was responsible for nine merger and acquisition deals. He grew the institution to about $250 million and expanded throughout the county.
In 1997, the credit union joined the National Association for Federal Credit Unions (NAFCU) and added 'Federal' to its name. They celebrated the grand opening of their 85,000 sq. ft operations center in Worcester in 2009, which Lussier describes as "a very beautiful facility." In the 2010s, Webster First merged with several other community credit unions, including Saugus Federal, Fitchburg Federal, Winthrop Federal, Filene Federal, Industrial, and Louise Mills Federal. This was followed in 2012 by a branch opening in Hopkinton and most recently, in 2019, a branch in Boylston. Through his work, Lussier expanded the credit union through central Massachusetts all the way to Boston and north to the border of New Hampshire in Maine. He recalls, "We started growing rapidly – merging another six institutions in the Boston area into our portfolio and now we have 17 branches. In total, we are basically $1.2 billion in assets and serve nearly 100,000 people."
When Lussier started as CEO at Webster First there were 28 employees and now there are 270. The credit union started as an ethnically based organization, and although it has branched out and ensures all locations have multilingual staff, it maintains its Polish roots with Polish speaking staff at its Webster locations. Many members from the Polish community are still active. He quips, "With my name Lussier, which is French, I was the first non-Polish board member and the first non-Polish CEO of the credit union in its history, and I'm still here today, so it's kind of funny how that worked."
The pandemic has affected many financial institutions negatively but despite the industry being hard hit, and some banks closing more than 30 locations in the area, Webster First has stayed strong because they keep on top of their analytics. Before COVID-19 struck Webster First already had the information it needed to get through without too much disruption to its services for members. The credit union invested in technology early and has a wide array of online and remote banking options. Through their data analytics, they discovered that they did an average of 14.5 million transactions in 2018-19. Out of those transactions, 12.8 million were done electronically through ACH, electronic, remote deposits, online access, and ACH deposits. That's roughly 90 percent of the credit union's transactions done electronically, with only 10 percent done at the branch locations."
Lussier broke that down further and found that 30 percent of those transactions done at the bank were through drive-up window, so only seven percent of their total transactions were done inside the branch. He explains, "We did some analysis on that, prior to COVID-19, only because we were looking at our funds to be invested into technology to keep abreast of the fin-tech companies that are our competition. So as we looked at those demographics in review, when we closed our branches for COVID-19 it was only affecting seven percent of our customers, so it's an interesting way to look at it. When we said we're going to close the branch's lobby, and if it was really important and you needed to get in you could still do that through an appointment, what we found basically was that we are into December – this is nine months later – and I am yet to get a complaint from a member regarding our COVID-19 situation."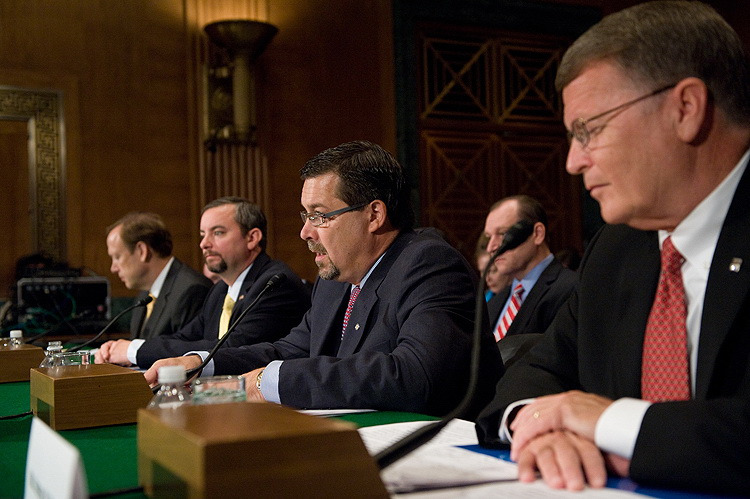 Actually, it seems that 'situation' has taken a backseat to the economy as home loans and mortgages are booming. Where the credit union used to do eight to ten loans a week, they are now writing 25 or lending $35 million a month. Commercial loans are stabilizing with many seeking lower interest rates as they drop to almost four percent. While auto loans, although down, are still more than $8 million a month. As for the importance of technology, Webster First plans to continue giving customers the most up-to-date systems and processes available, starting with a complete redesign of their website in the next two years. And vendor relationships are also key to the credit unions success. Cathedral Corporation has been a partner with Webster for many years; they manage and print customer data, print and mail statements, checks, daily notices, bills, and invoices. Lussier gives them kudos for taking care of the credit union's membership, noting, "They are just a fantastic company. They offer great pricing and they just work very closely with us to fulfill any need we have when it comes to member satisfaction and items related to statement production."
One of the things Webster First does to connect to their membership and communities is to have every branch manager affiliated with a local service club such as Rotary or the Red Cross. The credit union also invests hundreds of thousands of dollars into a charitable account and uses the dividends, often more than $100,000 a year, to support local charities with a wide variety of benefactors including veterans, children, and more. Looking to the future, Lussier shares, "We hope to continue the Webster First Federal Credit Union momentum… continuing to be on top of our analytics and our competition to give members the best service we can, while maintaining growth. Giving them 100 percent member service and continuing to offer the products and services that are needed as the ever-changing world here in the finance industry continues to evolve."
AT A GLANCE
Webster First Federal Credit Union
What: One of the largest credit unions in Massachusetts
Where: Head office in Worcester, MA
Website: www.websterfirst.com