Osmow's
The taste of success
Business View Magazine interviews Ben Osmow, CEO & Head of Franchise Operations at Osmow's, for our focus on Growth in Canadian Franchises
Prepare to dazzle your taste buds! Osmow's is one of North America's fastest growing quick-service restaurant chains, boasting more than 120 outlets. Its modern take on classic Mediterranean and Middle Eastern dishes delivers the ultimate in delicious. Serving the best Shawarmas around, Osmow's pita wraps offer a choice of Chicken, Beef, Lamb, Beyond Meat, Falafel, or Veggie. The vast menu also includes delicious Platters, Signature Creations such as On the Rocks & On the Stix, and Canadian classics such as Shawarma Poutine.
When the Osmow family immigrated to Canada from Egypt in the 1990s, they didn't have it easy.
CEO Ben Osmow recounts, "Both my mom and dad had a tough time finding work. My dad was pumping gas at Petro Canada during Canadian winters because his degree didn't end up qualifying over here, even though he had great education and jobs back at home."
After working a series of odd jobs, the family patriarch, Sam, thought he had found his ticket to success. By 1999, he'd scraped up enough money to open up a submarine sandwich shop in Streetsville, Ontario, close to where his family were residing. But within two years it was obvious that subs were not the golden ticket. Ben recounts, "One day, one of his regular customers came in when my dad was making himself a shawarma. The customer asked what he was making and my dad gave him a bit to try… the customer said, 'Oh, this is incredible! You need to add this to the menu." From there Osmow's was born.
Sam saw the opportunity, realizing that people from Canada wanted to try traditional Middle Eastern food. So he closed up the sub shop and spent a week renovating and readying the store for its new main feature – shawarma. The family banded together, doing all the construction work themselves. Today, the popular Mediterranean restaurant is still 100% family owned, with Sam operating as principal and founder, Ben as CEO and Head of Franchisee Operations, and Sam's daughter Bernadette operating as President.
Success didn't come immediately for Osmow's. In fact, it was a bit of a slow start. Ben recalls, "On the second year we realized it was underperforming. We were on the second mortgage and it was not doing well. Then my dad decided to put a little more investment into it. So, that year at our local Bread and Honey festival, he actually made a few hundred shawarmas, chopped them up in pieces, and gave them to myself and my sisters to pass around to everybody as free samples – along with a menu. Literally, from that day onwards, we started getting more traffic and seeing business pick up and it never really slowed down."
Around 2015, Osmow's reached the point where they were ready to branch out. They began opening up franchises across Ontario and now have 125 locations throughout Ontario, British Columbia and Alberta, with plans to continue expanding. "We are looking forward to a really strong 2022 for openings," Ben says. "I think this year will be the year we hit that 150 mark."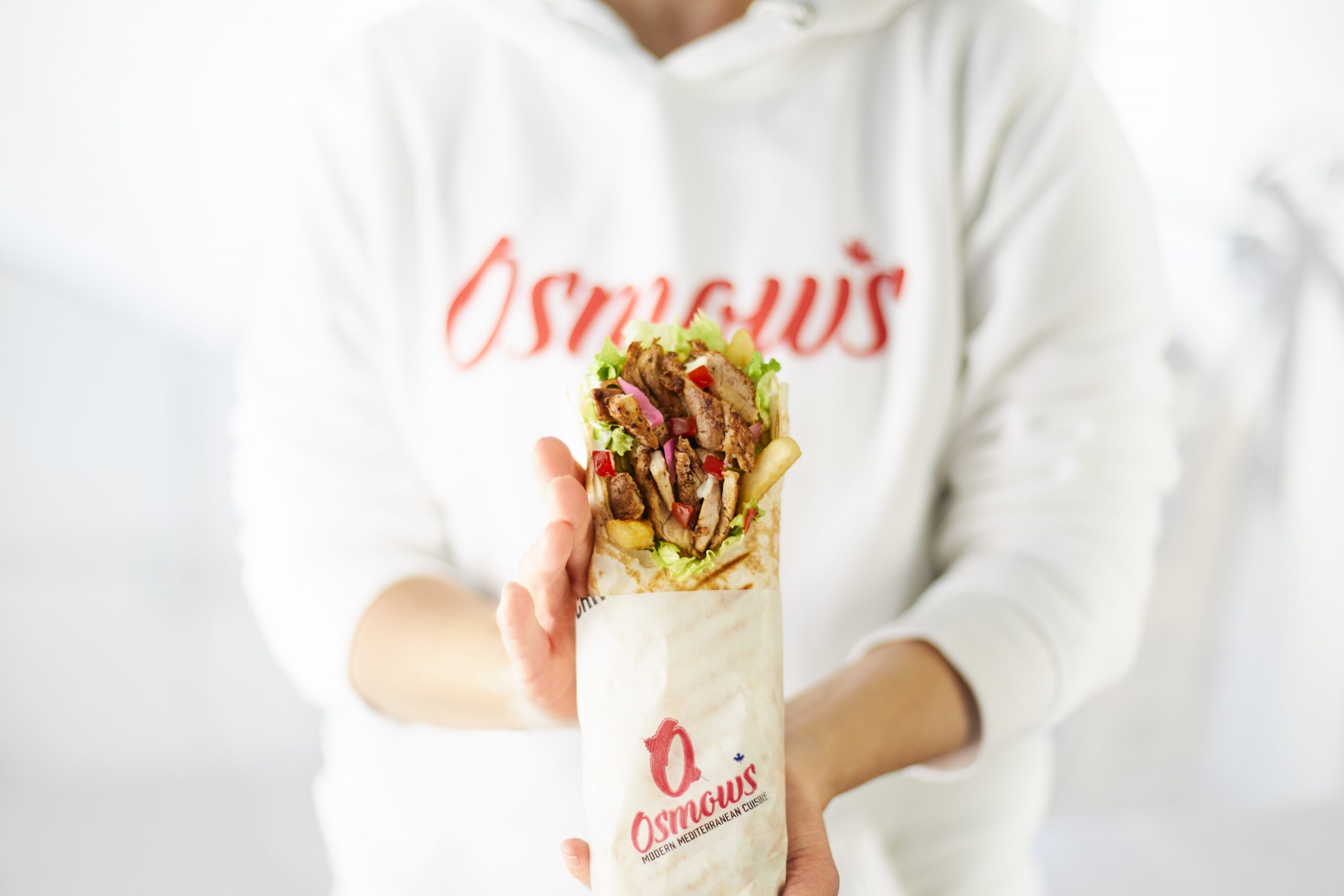 Osmow's approach to choosing franchisees a little different than most places. Their focus isn't on restaurant experience, or a solid resume. In fact, some of their best franchisees are people who have never worked in a restaurant. The company looks for character and drive in a potential candidate. They challenge their potential franchisees to answer specific questions to see what their approach would be. Interviews include questions about dealing with customer inquiries, or complaints, or how to deal with an underperforming location. "We put together more situational approaches that allow us to be able to identify the franchisees that work best in our system," Ben says.
Once a franchisee has been approved, they are sent for two weeks of training at Osmow's corporate restaurant in downtown Toronto. Training is two-fold, including administrative classes in the boardroom followed by on-the-ground, in-restaurant training. Then a company trainer is sent out to open up the new restaurant with the franchisee.
In addition to franchising the restaurant, the company also expanded their business to include a production commissary in Mississauga, Ontario. They buy all their fresh ingredients in bulk, then have them shipped out to the restaurants on a daily basis. Ben explains, "We marinate, we slice, we package, and then we distribute through Gordon Food Service, which is a third-party distribution service. We do all of our own production, which includes the marination, the spice blends, almost everything is done here in-house."
Having their own commissary has helped blunt the effects of rising costs of food. "If the market goes up significantly, we are seeing a lesser impact just because we do buy in such a big quantity," Ben notes. "We are able to stabilize that price point a little bit for our franchisees." It also helps the company to branch out and offer unexpected food items, like lamb, that aren't typically available at most quick-service restaurants. "I don't think there's a lot of QSR places that are able to offer lamb," he adds. "But because we have our own commissary we're able to buy in big bulk, do our own processing, and are able to then sell to our customers at a reasonable price point, so lamb has been a huge success for us."
Keeping their offerings as fresh as their ingredients is a top priority for Osmow's. They are always revamping the menu to offer new and interesting takes on Middle Eastern cuisine. They added a shawarma poutine that got attention from prominent Toronto culture blog, Blog TO, and they recently launched saj shawarma, which features saj, an authentic Syrian-style bread. Ben explains, "It's very thin, almost like a crepe, and it really allows the flavor profile to come out… a lot more of the actual proteins and the sauces. Those have been a huge success for us and in 2022 we are excited because we have two new launches that we are looking forward to."
The Osmow family prides themselves on helping to introduce many Canadians to Mediterranean food and they work hard to help educate their customers about their menu items. They've helped expand the scope of Mediterranean cuisine across the country by working with schools to introduce shawarma lunch days (an alternative to the more typical pizza day), as well as buying the rights to National Shawarma Day on October 15.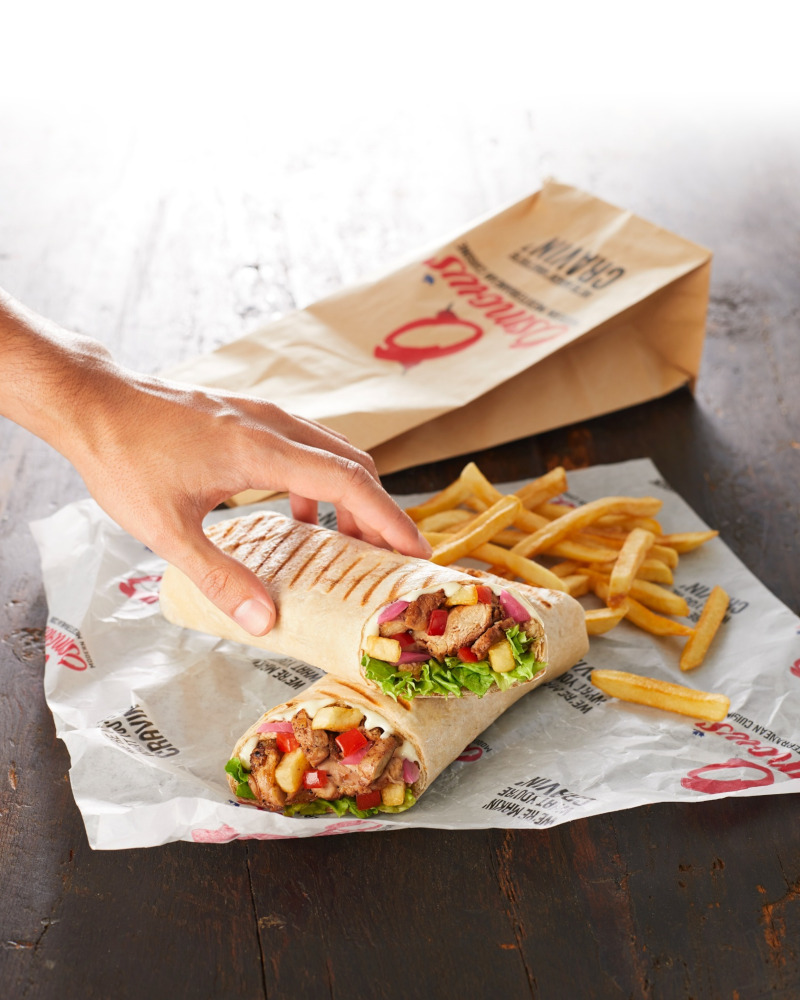 "On the same day every year we go back to our original pricing," says Ben. "We encourage other shawarma restaurants or Middle Eastern restaurants to participate, too. We wanted to have it be a day that every shawarma brand can celebrate, considering we are obviously trying to elevate the name of Middle Eastern restaurants across Canada." Their efforts have paid off. The restaurant has seen increases in sales of over 400% on that day, alone. "So if it's not already known, then we hope one day soon that everybody knows that October 15 is National Shawarma Day and they're going to get shawarma – regardless of where," Ben adds.
With the success of the business, Osmow's has made it a priority to give back. They have set up Osmow's Hope Fund, which donates to local initiatives, as well as to third world countries. Ben shares, "In 2021, with donations that were collected through our customers, as well as a donation made from our head office, we were able to feed over 1300 kids in Zambia for the entire year. We are really, really proud of that, and we are really excited to grow the fund because, obviously, we come from Egypt and Egypt is a third-world country. When we go home, we see some dire poverty and we love that we are in a position now that we are able to go into those countries and make a difference. It's honestly awesome."
As their business continues to grow, the family hope to see Osmow's become the biggest and largest Mediterranean chain in North America. "That's ultimately our goal," Ben says. "We want to be able to grow, so that Osmow's becomes a household name. We believe there is a bright future ahead of us."
AT A GLANCE
Osmow's
What: A Mediterranean quick service restaurant franchise
Where: Headquartered in Mississauga, ON, Canada
Website: www.mrosmow.com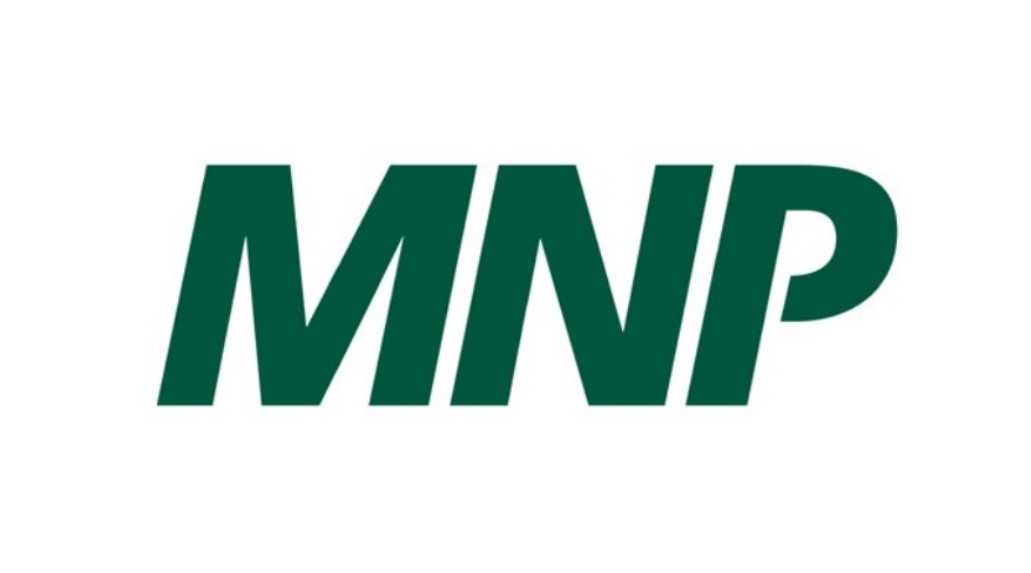 MNP – mnp.ca
Shift your business from uncertainty to confidence
Are you, like many entrepreneurs, executives and business owners who are dealing with the challenges of a volatile environment, aiming to shift from uncertainty to confidence?
How can we make our company more resilient in this volatile environment?
Building an efficient enterprise that can respond quickly to risks and opportunities is particularly challenging in today's business environment. Developing dynamic frameworks that enable business functions to rapidly adapt as the landscape shifts can strengthen operational resilience.
How can we ensure decision making is based on the right information?
Timely financial reports based on accurate data provide insight for management, investors, lenders, even prospective buyers, to understand your company's financial integrity. Reliable accounting systems are the foundation for sound data-driven decision making.
"For one professional service firm client, the financial reporting package we assembled to secure financing from the bank also attracted a buyer for the firm. The result was a sale of 22 times profit."
How do we strengthen revenues and reduce costs to build sustainability?
Changes in markets can dramatically impact costs and revenue. Integrating well-designed performance management systems can build sustainable performance improvements – and business value.
Is there a way to improve our company's financial health and avoid breach of lending covenants?
The pandemic led to impaired cash flows and higher debt overhang risk in many industries.
Innovative finance strategies can help you leverage and build an optimal capital structure.
How can we protect our family business from market disruption and succession challenges?
Wealth planning and MNP's Family Office models can assist in strategizing and effectively navigating key decisions and life events. These tools help to identify opportunities, manage financial complexities and family dynamics, achieve goals and guide the next generation.
We're thinking of buying another company; how do we optimize the transaction?
Supporting your business strategy with the right transaction advisory team will maximize value through every stage of purchasing or selling — identifying prospective buyers or acquisition targets, conducting due diligence, securing the right financing, and completing the transaction for maximum value.
"For a client who recently sold his business, we were able to reduce his tax bill from $5 M to $3.5 M."
Are there any tax strategies that can help us minimize future losses?
Market volatility and downturns often present opportunities for advantageous tax planning. An estate freeze or a refreeze, for example, can help to reduce capital gains tax you will owe in the future. And tax loss planning strategies yield possibilities to trigger capital losses and offset capital gains.
Are there opportunities to finance or transition our company?
By preparing your business for transition, you'll be ready to act on any opportunity. Designing a plan can enhance business value by singling out areas for improvement and reducing the taxes you'll be obliged to pay.
How can MNP help?
MNP provides a complete solution stack to advance the success of your business – and gives you the confidence of knowing your actions will safely navigate your enterprise through turmoil today and toward success in the future.
To learn more about how MNP can you shift from uncertainty to confidence, contact Fabio Bonaccorso
CPA, CA, at 416-596-1711or Fabio.Bonaccorso@mnp.ca
Coca-Cola Canada Bottling Limited –  www.Cokecanada.com
Coca-Cola Canada Bottling is proud to support Osmow's as their local bottler and preferred beverage partner. Our mission is to deliver optimism and create a better future for our customers, consumers and communities. We value the opportunity to recognize their business whose purpose aligns with ours and Coca-Cola Canada Bottling sends our congratulations to Ben Osmow and each of the franchisees as being named one of the best managed franchise companies in Canada.
Fast Kitchen Hoods Inc. – fastkitchenhood.com
FAST Kitchen Hoods is a leading Canadian manufacturer and supplier of kitchen ventilation systems. Our success is built around three unwavering pillars: engineering support that helps you to assess your needs, manufacturing workshop that builds your products according to your specifications, and a vast inventory of ventilation products that is ready to ship.