Cape Girardeau Regional Airport
Community-Focused Solutions Landing Local Growth and Development
Supplying Midwestern Missouri with a higher caliber of service through intentional alliances and unmatched hospitality.
By now, there has been a well-documented recognition of the need for more certified, high-quality pilots and personnel within the aviation industry nationwide. What hasn't been discussed is the cascading effect of such a shortage on airport operations. While larger airports might be filling in the gaps, the pilot shortage is felt most at smaller, regional airports from coast to coast.
The strain of trying to maintain high level services at some of the nation's local airports has been offset, however, by the creative use of funds and clear priorities set forth by each of these airports' dedicated staff.
One shining example of this aviation ingenuity can be found at the Cape Girardeau Regional Airport, proudly serving as a gateway to  Southeast Missouri. This local gem maintains a long-standing record of high performance and picturesque accommodation, all while providing a sustainable solution to the larger shortages plaguing the industry.
A Sustained Standard of Excellent Service
The Cape Girardeau Regional Airport has a rich history dating back to 1943 when the United States Army Air Forces founded it. At the time, it was known as Harris Army Airfield.
Technically, it wasn't a military base but was primarily used as a pilot training airfield assigned to the AAF Flying Training Command, Southeast Training Center, operating under contract to the Cape Institute of Aeronautics.
Since then, the airport has been expanded into what it is now–a city-owned, Part 139 commercial airport.
Since the airport's primary responsibility is to ensure safe and efficient travel for all who utilize its facilities, it focuses a significant amount of its efforts on maintaining federally enforced standards.
Airport Manager Katrina Amos explains more about this process in-depth regarding the daily responsibilities of her staff members, saying, "my airport operations staff is responsible for maintaining 700 acres of airfield here. So, that's everything from airfield lighting system, runways, taxiway maintenance and repairs, mowing… You know, ensuring that our airfield [complies] with Federal Aviation Administration regulations."
Air traffic mostly touches down on the airport's primary runway–Runway 10/28–which has a length of 6,500 feet and a width of 150 feet. But there is also the secondary runway–Runway 2/20–spanning 3,997 feet in length and 100 feet in width.
Amos' staff also works with the airport's Fixed Base Operator, Cape Aviation, which she supervises to provide inbound and outbound aircraft with expedient fueling, towing, and maintenance services.
These services have been working like a well-oiled machine for years, as the airport hasn't had any harsh weather-related problems like flooding and drainage problems since the early 1990s
Federal Support for Key Upgrades
While maintenance and upkeep are essential parts of the job, that's not all Amos focuses on. She also places a considerable emphasis on upgrading the airport's standards to keep up with the shifting effects of advancing technology and passenger expectations.
Cape Girardeau has experienced a considerable surge in commercial traffic since 2017, when it was reintroduced to regional jet service, starting with SkyWest Airlines, allowing passengers to use the airport to easily access larger hubs to go wherever they needed nationally and worldwide.
Since Cape Girardeau is a Part 139 regional service, that makes it an essential service airport that the U.S. Department of Transportation subsidizes. This support allows the airport to provide service to a larger airport in their area and enhance their own passenger and aircraft amenities.
Those enhancements are certainly needed because, over the years, the airport's traffic has grown substantially, exceeding a qualifying federal milestone of 10,000 outbound passengers in 2019.  This is a critical metric, as it qualifies Cape Girardeau as a primary airport, which makes it eligible for $1 million in FAA Airport Improvement Program funding.
In addition to that, the airport is one of the few that have been awarded $17.5 million in Cares Act funding, which is already being put to good use.
Amos explains that thanks to a combination of federal and local funding, the airport has been able to overhaul key pieces of infrastructure, saying, "we were able to reconstruct Taxiway B so that we can continue support larger aircraft, such as Air Force One and military aircraft like C-130s, and C-17s."
These upgrades are warmly welcomed, as they allow the airport to continue supporting aircraft it's been supporting since it became a regional airport. Beyond the runaway improvements, Amos also plans to allocate funds toward building a new terminal.
"You know, travel has changed," she explains, "people expect different amenities… creature comforts that you experience at St. Louis International [Airport] or Nashville… [people] want those same experiences on a smaller scale."
The current terminal is 13,100 square feet, and the new terminal will be 20,100 square feet. The extra square footage is being added in anticipation of future growth opportunities that have yet to present themselves.
It's this kind of forward consideration that makes Cape Girardeau Airport so consistently reliable as a top-tier hub for its customers.
Forward Thinking to Solve a National Issue
While all of this extra space increases the quality of the airport, there is another reason why so much construction is underway.  With the nationwide shortage of pilots and aviation professionals still looming, Amos is already bolstering an airport service that has already been acting as a solution.
In a larger context, Cape Girardeau's general aviation and flight instruction services have substantially increased over the past few years. It has offered private flight instruction through Cape Air Charter since the 90s, but in the past ten years, the airport has also seen a sharp rise in helicopter flight instruction.
The increase in hosted aviation education attracted the attention of Southeast Missouri State University and the U.S. Aviation Academy, which partnered with Cape Girardeau in 2021 to bring a professional pilot program to its runways.
According to Amos, the goal is to "create a pipeline to try to offset some of the shortages that the airline industry is going to experience." Since being implemented, the pilot program has shown that it will strongly contribute to solving the pilot shortage.
The university program's original goal was to enroll roughly 30 students by year three; however, the university currently has up to 105 students.
By accomplishing over three times its original goal, the pilot program has effectively tripled the airport's daily operations, from its pre-COVID average of about 80 to an incredible 250 daily operations.
As the professional program continues to grow rapidly, so too has the number of additional aircraft that have traffic on Cape Girardeau's runways. So, to combat the limited capacity, Amos has already commenced a large T-Hangar project scheduled to conclude by June 2024.
The project will construct 20 new T-Hangars to support the airport's growing hangar waiting list and  influx of additional aircraft as Southeast Missouri State University's expansive pilot program continues. That extra activity is expected to draw the attention of the surrounding communities, commercial or otherwise, all going through rapid changes in aviation.
So, this project also prepares Cape Girardeau to meet companies' inevitable cargo, freight, and charter demands as the industry evolves with more advanced technology like Unmanned Aircraft Systems (drones). This will equip the airport to become a robust economic tool that can immediately serve and develop the region.
A More Hospitable Outcome for Aviation
Overall, Cape Girardeau's consistent commitment to the excellence of its facilities, coupled with its foresight and consideration for those it serves, has made it so that the airport can provide the highest level of service without compromising on the warm hospitality that so many larger airports seemed to have lost as a result of the pilot shortage.
Amos expands on this concept, highlighting that most passengers nationwide may be a little anxious while interacting with the TSA during their travels. However, that sentiment is completely missing at Cape Girardeau, as the airport's TSA agents have consistently been reported to be friendly, courteous, and always willing to assist passengers.
"I think having a small regional airport is much more user-friendly for business travelers and those in the retirement community," Amos says, "I think our customer service is unmatched and  – our local TSA agents have done an excellent job."
Cape Girardeau Regional Airport is a reminder that even when shortages make operations difficult and deteriorate conditions, focusing on the community's service will foster recovery and position an organization as an industry leader, providing solutions for current and future challenges.
AT A GLANCE
Cape Girardeau Regional Airport
What: A community-focused regional hub providing solutions to broader industry challenges through its commitment to excellent facility standards and impeccable hospitality
Where: Midwestern Missouri–Scott County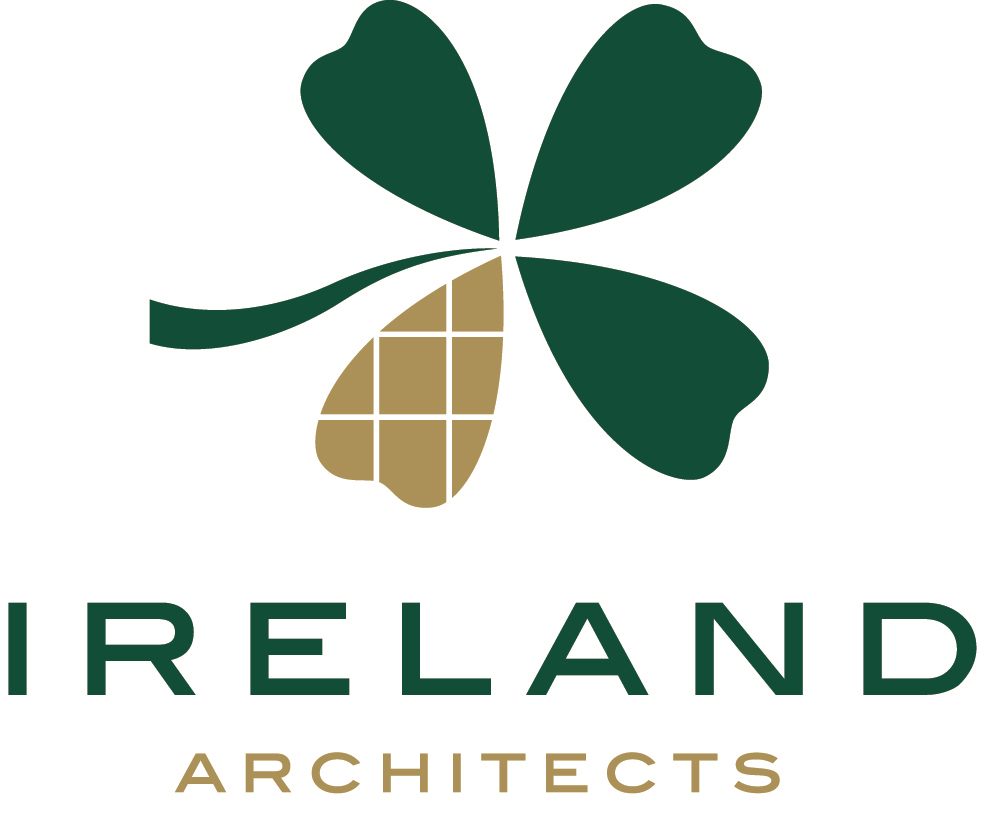 Ireland Architects – IrelandArchitects.com
"Executing a design/build project like this on a tight timeline is like piecing together a jigsaw puzzle in a race against the clock.
Our challenge was to conceptualize the Basis of Design, respond to client modifications, and address contractor feedback—all while guaranteeing critical deliveries and syncing with everyone, from TSA to the City of Cape Girardeau.
Our strategy? Robust organization, transparent communication, unwavering attention to detail and occasional morale-boosting bagel.
Ultimately, it's a dance between structured project management and on-the-fly adaptability."
Sikeston Regional Chamber and Area Economic Development, Corp. – www.sikeston.net
Nestled in the Bootheel of the Show-Me State, Sikeston, Missouri, is a vibrant and dynamic community. The Sikeston Regional Chamber, Area Economic Development and Convention and Visitors Bureau have joined forces to create an environment where growth and hospitality flourish. Sikeston boasts a unique blend of small-town charm and big-city potential. The efforts of the Sikeston Regional Chamber has created a supportive business ecosystem. With their commitment to fostering collaboration, Sikeston has a foundation for thriving enterprises. The Sikeston Area Economic Development capitalized on the town's strategic location, providing businesses with access to two interstates, two ports as well as rail. This, coupled with an affordable cost of living, makes it an ideal place for entrepreneurs and established companies alike. But Sikeston isn't just about business; it's about community. The Sikeston CVB supports everything from major events like the PRCA Sikeston Jaycee Bootheel Rodeo to the Downtown Wine Festival. Our events showcase the town's vibrant spirit, offering visitors authentic Southern hospitality. Whether you're considering a visit or looking for a new place to grow your business, Sikeston is a shining example of what makes small-town America great. Come and discover all that Sikeston has to offer – you won't be disappointed.
KCI Construction Company – kciconstruction.com
From terminals, to hangars, to maintenance facilities – KCI Construction has experience with Aviation facilities across Missouri. We bring experienced staff to every project – both in preconstruction processes through to construction management, ensuring the highest quality product for all your stakeholders. KCI is your committed partner.