Eastland Municipal Airport
a stop over that is accommodating and has it all
Flying high in 2023, Eastland Municipal Airport points its radar toward capital upgrades
geared towards its incoming recreational, business and medical flights
There is no doubt that aviation numbers are taking off across the US.
After facing unprecedented interruptions during the pandemic, passenger traffic on both the general aviation and commercial side is heading skyward. Numbers indicate that passenger traffic is near, and in some aviation markets, surpassed pre-pandemic numbers set in 2019.
For those airports that are prepared to meet increased aviation demand, the sky's the limit and Eastland Municipal Airport is one such facility that is poised to capture the aviation momentum with a host of airport infrastructure projects on the itinerary.
We had the chance to sit down with Bode Zietz, the airport's Manager, and Owner of Eastland Arrow LLC, the airport's very successful and full-service fixed base operator (FBO).
He has held this position for an impressive 31 years with a contract from the city to run all operations at the airport, although the city is the actual owner.
"I am an A&P inspector mechanic for airplanes and I work on single-engine aircraft and some light helicopters," Zietz describes. "As for the business side of things here at the airport, I take care of clients that use their airplanes for Enjoyment and business enjoyment of flying trips."
Airport capabilities hit impressive heights
Having a hand in every aspect of general aviation at the airport keeps Zietz very busy. "I am directly involved in all of it," he adds. As the owner of the FBO, he goes on to describe the impressive range of its operation which includes fueling, mechanical help, and catering to the general aviation traveling public.
"I provide Jet A and AV gas and support GA activities. We have a lot of corporate people flying in and out that are doing business here. For instance, there is an Iron foundry for water works industry , Oilfield here and cattle raising in the area so some fly in for the cattle auction and they use our airport to support their business," he outlines.
The airport also supports medevac flights, Zietz points out. With a major hospital just a few miles from the airport grounds, flights use the airport for those with emergency medical needs.
"We accommodate aircraft from small single-engine airplanes to turboprops to small light jets to midsize jets," Zietz describes when asked about the types of flights the airport sees any given week.
"There are a lot of people that fly in to do hunting and fishing," he goes on to add. "We also handle a lot of people that do business locally and may have a company in the area such as a railroad business that is located here that routinely schedules several flights in and out of here."
Zietz also draws attention to the unique positioning of the airport, 100 miles from Fort Worth, Texas which commercial and private pilots view as a great stopover for cross-country flights.
"A lot of people fly from California to Florida and they come through here and use this as a stop-off point. We have one gentleman that has a helicopter company in Atlanta and they stop here for fuel, or when the weather is inclement," Zietz explains.
"We have a lot of that kind of traffic [cross country stop over] and we have been listed on several aviation sites describing us as accommodating with services such as courtesy cars available if needed, and a lot of nice little small town restaurants locally for people to land here and enjoy some Texas hospitality."
Speaking of the famous Texas Hospitality, Zietz was enthusiastic when asked about what the local area has to offer, and how the airport serves as the perfect gateway to a host of activities for those landing in the region.
"We have a lot of great small-town restaurants, hotels, and sites that are scenic, including a lake here by the name of Ringling Lake which is named after the famous Ringling brothers who came to the area by train back in the 1920s and 1930s," Zietz describes.
There are many attractions in the region as well, Zietz continues. "We have Lake Leon which is good for fishing and there is a lot of Whitetail deer hunting so people fly in for tourism reasons and often go hunting and fishing when they arrive for fun and recreation."
Beyond its tourist draw, the area also boasts the 91st District Courthouse which brings in regular legal aviation traffic. The airport is also utilized during peak forest fire season by the Forest Service as a firefighting aviation base. Zietz insists that the airport can handle all the diverse flights and remains flexible and accommodating to those utilizing the dynamic airport.
As for businesses that are already located at the airport, the list is also impressive.
"We have MIRA Enterprises Inc Contruction Management . Maverick Logistics right near the airport and we also have Oncore Electric as well as several other businesses including Frito Lay and the Machine Shop."
"These companies use our airport for the ease of convenience and it is within an industrial area for economic activity," he adds.
Upgrades taking flight- Runway 5002
When describing the upgrades in the pipeline for this bustling airport, Zietz summarized the scope of the current activity relating to three areas of focus which include construction on the North and South parallel Taxiway, upgrades, and expansion to the airport's apron and ramp, as well as the planned relocation of the airport ground's fuel farm.
He notes that the investment numbers add up to around $4.8 Million in Capital improvement projects that are currently in the works.
"We are relocating our fuel farm for the ease of our clients coming and going and for safety reasons. The next project involves our runway lights by upgrading the old technology of High Definition lights to LED lighting, and after this is complete we plan to do a seal coat on our airport and restripe it so it looks brand new again."
Zietz notes that although these upgrades will be their primary focus for the next little while, long- term upgrades will include the addition of a parallel runway fueled by a commitment to make any necessary upgrades to maintain the best safety standards for those taking off and landing at the airport.
As for Eastland Municipals' terminal, Zietz is satisfied that recent changes are more than sufficient to carry the airport forward.
"We built the terminal in 2015 and we built it big enough to begin with so we don't have to modify a whole lot to the terminal building," he determines.
"About six years ago we built an FAA approved eight foot galvanized game fence around the airport as another upgrade to maintain our safety standards," he adds.
Flight Training and the Airport's Future flight plan
One area that is of particular concern for Zietz remains the ongoing pilot shortages across the US in addition to the continuing need for highly trained flight mechanics with the expertise to meet imposed stringent safety standards.
"I am a Airframe and Powerplant mechanic,with IA so what I have done is to encourage young people to come through the airport and work part-time with me with the hopes to excite them about aviation," he begins.
"We need these young people to show an interest in aviation. Because the numbers of people leaving the military and pursuing aviation are not as big as it once was, we need more civilians and young people to come in and discover a love of flight and a love of what an aviation mechanic does."
"We also have the Young Eagles here at the airport to encourage a love of flying and last year we had 40 young people take their first flight in an airplane last year," Zietz describes.
The airport also partners with a neighboring airport, Ranger Airport, that has a flying Avation events historic old airplanes as another route to work towards pilot training. "We support them and they support us, so it is a great partnership."
Beyond the future of young people in aviation, the future of Eastland Municipal Airport is looking up, fueled by the passion for all things aviation held by its FBO owner and airport manager.
Zietz summarizes it best.
"The virus was very difficult on all of us and all Americans across the country. So now we can focus on keeping the business growing with the airport expansion and let people know that we are here and we are growing and we will keep aviation safe and accommodating."
"I want to let them know that if you need anything just let us know," he concludes.
Eastland Economic Development, Inc. – www.eastlanddevelopment.com
The Eastland Economic Development, Inc., was established in 1993, by the Eastland electorate and approved by the City Commissioners. The EEDI was set up as a non-profit economic development corporation under the Development Act of 1979, with the goal to assist and enhance economic development activities for the city.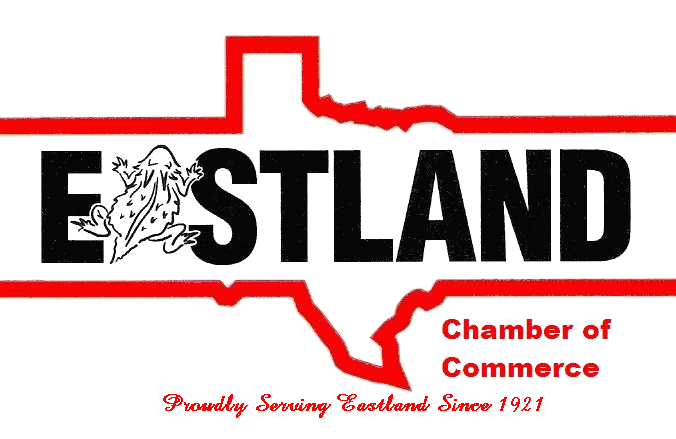 Eastland Chamber of Commerce – www.eastlandchamber.com
Eastland, Texas is a thriving community located conveniently between Fort Worth and Abilene on I-20. With amenities including fishing, hunting, swimming, golf, and lake sports along with restaurants, historic Majestic Theatre, retail shopping, an award-winning hospital and highly successful school district, Eastland is the perfect place to visit or stay.