Borough of South River, New Jersey
A thriving multicultural community
Business View Magazine interviews John Krenzel, Mayor of South River New Jersey, for our focus on Economic Development in U.S. Cities
South River, New Jersey is a popular, multicultural borough in Middlesex County, bordering the communities of Sayreville and East Brunswick. Officially incorporated as an independent borough on February 28, 1898, South River comprises just over two square miles and has been home to the manufacturing industry since the mid-1800s. Clay mining, tile manufacturing, shipbuilding, and textile and clothing manufacturing have played a significant role in the development of the borough.
Mayor John Krenzel reports, "In 2020, South River celebrated the 300th anniversary of its original settlement. In 1683, Daniel Groom, one of the proprietors of the East Jersey Company, wrote that he planned to negotiate with the local Lenape Indians to purchase land for European settlers. In 1720, Daniel Willett settled in the area. The area became popular by many names, such as Willett Town and South River Landing and, in 1870, the village became known by its present name of South River."
Over the years, many industries shut down and moved away and South River is now a thriving bedroom community, though there are commercial areas in the north and south parts of the town. The downtown area is seeing some redevelopment; one great example is the location of the former Old Capital Movie Theater. The theater closed and was converted into a manufacturing facility and will now be used as an apartment building on the upper stories and commercial at street level. Another project involves an old school that was torn down and will be replaced by a recently approved mixed-use development called Pondview Village.
According to Krenzel, "Those are two development initiatives we have, in terms of recent projects that are going on in the downtown. As far as infrastructure projects are concerned, South River is one of the unique towns in the state that owns its own electric utility. This is why we are constantly upgrading and taking care of our electric utility. We also buy our water to provide the town with its water supply. We are currently going through a major infrastructure project to bring our facilities up to 21st century standards. And then there are typical infrastructure projects that involve taking care of roads and sewers."
Ray Eppinger, Council President, adds, "As John mentioned, one of our biggest infrastructure assets is our electric utility. And like so many other places, we are trying to update it to comply with 21st century standards. More importantly, because we own our electric utility, one of the biggest costs these days is not the actual cost of generation or buying of electricity; it is the cost of transporting it, especially in New Jersey. Up until the early 1970s, we generated our own electricity. Since then, it got too expensive, and we buy it off the grid now. One of the things we are doing to drive the cost down is to lower the transmission costs."
One project that South River is involved in is a unique battery storage program that falls into both infrastructure and green program categories. Eppinger explains, "With the electric utility, it is almost like a toll. The more electricity needed at certain times, usually the hottest days of the year, is when it costs the most. You have to pay for the transmission cost for the whole year based on the most expensive days of the year that you buy electricity. However, technology has now reached the point where companies have been able to develop battery storage programs that could run our utility for several hours at a time before needing to be recharged. And by doing that, we can shave the peak during the most expensive hours. We will have the battery storage facility next to our substations. This will help us, as we will not have to purchase power during the most expensive time of the year."
The algorithm-based technology is very advanced and these batteries are available at a reasonable cost. Which is why the mayor signed a contract to get the program up and running. The contract will save the borough at least $250,000 in transmission costs per year. The savings could go up to $1 million per year based on some assumptions and projections. Eppinger notes, "We are really excited about this because not only will it help us with the cost of power, but it will also help us with our budget."
South River's population is about 16000 and growing. According to the last census, the town is 83% residential. Business-wise, there are warehousing facilities in the north end and many commercial properties in the south. The Mayor admits, "The entire economy is in a state of flux. The need for small commercial spaces is declining in South River. For example, I have an office building that is residential upstairs, and my office is downstairs. The small office in the front has been empty for almost ten years. And I am not the only one with this problem. So, what we are trying to do is make it more like New York City with residential apartments on the top and commercial at the bottom. This will help the property owner to sustain the building in a tough economic climate, or to prepare for what the future holds. We will also work on our master plan that is due next year; as part of that, I want to establish a committee that will work on how the downtown area will look like in five to ten years. "
Part of South River's main street is an Economic Opportunity Zone that has been given a special tax incentive by the State government. Krenzel notes, "If you plan to have a business that is part of the street, can we take advantage of that? It is not easy, especially now with COVID-19, but the pandemic will not last forever. The question is what the future holds when we get beyond that. At this time, we are not offering any programs and incentives for businesses to update their properties or to attract any new businesses to the community. This is because we are built up, and there is no other place to come in."
Eppinger acknowledges, "One of the interesting things happening with our real estate market is that people are fleeing the five boroughs of NYC, and houses are selling fast in South River. And one of the biggest issues we have discovered through realtors is that there is a lack of housing inventory. We are also trying to figure out ways to reimagine our downtown, understanding that we are still near major highways and just half an hour from the Newark Airport. We are also taking a look at how the pandemic has changed the way people will work and live. We want to take advantage of that. And we are proud of our school system and the community as a whole. So, we are trying to balance the old-town charm with being able to deal with the modern necessities of infrastructure. We're spending a lot of money and time on updating our infrastructure and making sure that people and businesses want to come to South River for its location."
Summing up what makes the borough special, Mayor Krenzel shares, "South River has all the advantages of a small town. We still have a Memorial Day Parade and commemorate September 11.  We are proud to be an inclusive, multicultural community that looks after each other. And this is what I want people to know about South River, that we come together in times of need."
Eppinger echoes those sentiments: "South River is a small town in the heart of a very busy Central Jersey, which means that you can make a life for yourself here. We have a closely-knit community where we celebrate Homecoming Day Parade, and kids can ride their bikes and go to parks. We are also trying to determine how this pandemic will affect us and how we will position South River so that the people who come after us find it better than us, by improving our infrastructure and opening our arms and embracing other cultures."
AT A GLANCE
Borough of South River, New Jersey
What: Inclusive bedroom community; population 16,000
Where: Middlesex County, New Jersey
Website: www.southrivernj.org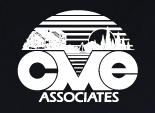 CME Associates – www.cmeusa1.com
For over 35 years, CME Associates has been one of New Jersey's leading integrated engineering firms. With six offices and about 275employees, CME combines advanced Civil, Environmental, Geotechnical, and Structural Engineering services along with Surveying, Planning, and Landscape Architecture in one unique practice. From initial concept through construction, CME serves a broad range of government and private clients with world-class design and unprecedented local knowledge.