Dania Beach, Florida
A seaside jewel
Business View interviews representatives from Dania Beach, Florida for our focus on Economic Development in U.S. Cities
The year 2022 is Dania Beach, Florida's time to shine. The seaside city located in Broward County has been undergoing a renaissance over the past few years and is ready to present itself to the world as the ultimate destination.
"Dania Beach is a jewel," boasts Dania Beach Mayor Tamara James. "We are the perfect location with so many different amenities that are popping up every day. We are cutting ribbons every week and becoming a live-work-play type of city. We have so many opportunities with small and large-scale businesses to large developments that are happening here. And the city has approved and will be investing $45 million dollars in parks and green spaces, citywide, as parks are a top priority!"
The city of 32,000 is Broward County's oldest, with more than a century under its belt. Despite its history, Dania Beach was often considered a "pass through city" nestled between Miami and Ft. Lauderdale. But the city's commission and city staff have spent years improving and modernizing the community to help make it shine. Today, it has a lot to offer.
"It's a fun city to visit, to live in, and to work in," says Candido Sosa-Cruz, Dania Beach's Deputy City Manager, who also oversees community development. "We have a very natural, inviting beach, we have a pier that is almost 1,000 feet long. You can fish, you can watch the sunset, just watch the water or the turtles. We have entertainment, we have a casino, we have beautiful parks where you can stroll. We really pay attention to the details in our city. So, even though Dania Beach is the first and the oldest city, it doesn't look like the oldest city in Broward County. As a matter of fact, it looks like a very clean and safe and modern city."
Dania Beach is situated just minutes from both Ft. Lauderdale International Airport and Miami Dade International Airport, as well as Port Everglades seaport – the third largest cruising port in the world. This proximity has made the city an ideal spot for businesses to locate. "We are able to attract the cruising industry, aviation businesses, and all types of transportation," says Ana Garcia, Dania Beach's City Manager. "We even have a rail that goes through our city, so a lot of transportation businesses are relocating or considering Dania Beach."
Spirit Airlines made the decision two years ago to relocate its corporate headquarters to Dania Beach and are about to break ground on their new facility. And the city has also seen a rush of new, large businesses, including a Marriott hotel, as well as marine-related enterprises. "We make sure when a business or an opportunity comes to our city, that we are business-friendly, and we make sure to accommodate many different types of developments," says James.
With the marine industry listed as one of their top trades, Dania Beach has recognized a need to ready its upcoming workforce to meet the demand. City staff have been looking into providing educational opportunities, apprenticeships, and partnerships to help educate city youth in that career field. "The marine industry is an aging industry and they are well paid, but we have students that know nothing about welding, nothing about skills and trade and those types of thing," says James. "Those businesses are very prominent here and they bring a lot to our tax base. I know we need to figure out a way to communicate the need within our schools and different programs to be able to bring them to the forefront."
It's not just big business that Dania Beach is courting. As a city with a small-town heart, hometown shops, restaurants, and small businesses are key to maintaining its charm. "I personally think we need to have a balance of big business and big brand names like Marriott and then also the mom and pop businesses," James notes. "We have staples like Jaxson's Ice Cream Parlor, Grampa's Bakery and Restaurant and Dairy Belle Ice Cream that have been around for years and years. We want to have that hometown feel, but understand that there are big possibilities where anyone can fit in."
To help attract people to the city's smaller businesses, Dania Beach's staff and commission has put a major focus on drawing people to the downtown core. James reports, "We have a lot of events. You can literally walk out and get a bite to eat and understand the different cultures within our city." Events include celebrations for Christmas, Hanukkah, and Kwanzaa, as well as the monthly Dania After Dark street festival that includes live performances, art, makers, food trucks, drinks, and more.
Focus has also been placed on helping to make the downtown a more walkable place by highlighting road and streetscaping, as well as making sure the city is ADA accessible. "We want to be an inviting city and make sure that we are able to compete with other major cities so that when transportation opportunities like Brightline (high-speed rail) come along we are more of an attractive city," says James.
When it comes to housing, Dania Beach is using the same progressive approach it takes to almost every decision they make. They want the city to be an inviting place to everyone, with housing opportunities available to a wide range of incomes. They have championed the need for affordable housing and have created opportunities to develop it within the city. Garcia acknowledges, "Our goal continues to be having diversity in our team, diversity in our restaurants, in our recreational opportunities, and also diversity in our housing citywide for everyone."
They are also going one step further.
"We really have to look at how we can put our residents in the best situation to be a homeowner," James explains. "If that means we have to give a little more, then we have to give a little more. And that's something the commission has done. We have committed to making sure that we are serving our residents and educating them and empowering them to not only get their credit scores up and manage their money, but also to be a homeowner."
The city currently has several new housing developments on the go, including the affordable housing City Place project, as well as a 300-unit mixed use apartment complex built by Merrimac Ventures. "It will have visibility from the east, from the north, from the south," says Sosa-Cruz. "It has prime real estate." There are also two projects on the go from J. Milton and Associates, which together will provide 800 units of housing to the area.
"When somebody comes and puts a shovel in the ground and invests in one project then says 'we want to continue with this relationship and invest again' – that makes us extremely excited," says Garcia. "This individual is someone the mayor has been working closely with. We don't want people to just put a shovel in the ground, build a building and leave. We want people to continue the relationship and that's what Mr. Joe Milton is bringing to the table."
In addition to housing, Dania Beach has been investing heavily in its infrastructure and the future of the city. Between 2019 and 2022, the city has invested $40.2 million in improvements to things like pump stations, storm drains and new designs for cityscapes. They've also made improvements to strengthen the pier and beach against sea level rise, and made plans for a new restaurant, Lucky Fish, which will act as the keystone of the beach, while also withstanding the environmental changes.
"We want to do this in a way that we can look back 40 or 50 years down the road and not be impacted by sea-level rise, because the ocean wants to do what the ocean wants to do," states James. "It's our job to be proactive and understand the impacts and implications. We are learning from the mistakes of other cities. We make sure the decisions in our building code can sustain hurricanes, can sustain the growth, and sustain the change that is going to happen."
The secret to all of Dania Beach's success has been a dedicated administration team who work tirelessly to see the place they love succeed. They operate under a motto coined by Garcia: RISE, which stands for Respect, Integrity and a Standard of Excellence. "The people that we hire, the people that we promote, have to be aligned with RISE," Garcia explains. "When we are dealing with a developer and the needs they have, whether it's an inspection or a question, we are very responsive. If there's a challenge, we work to resolve that challenge. That's what we do."
AT A GLANCE
Dania Beach, Florida
WHAT: A vibrant city of 32,000
WHERE: Broward County, Florida
WEBSITE: www.daniabeachfl.gov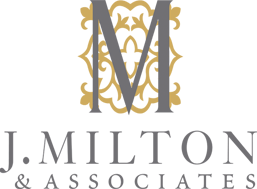 J. Milton and Associates – www.j-milton.com
Sea View at Dania Luxury Rentals www.seaviewatdania.com
J. Milton & Associates is more than just a real estate development company, but rather a family business. It has contributed to the transformation of the South Florida skyline by deploying a broad definition of high-quality residential design and construction, at many economic levels. The shared resources of its multi-disciplinary team, across various divisions, contribute significantly to the rewarding lifestyles enjoyed by residents in its communities.
What began with Cuban-born architect José Milton, fifty years ago is today a fully integrated $3.5 billion organization that has enhanced Greater Miami with numerous landmark condominium towers and quality rental communities. Joseph Milton is the President and CEO of J. Milton & Associates. He is the Second-Generation Developer of his family owned and operated Real Estate Company, headquartered in Coral Gables, Florida.
As a passionate believer in education, Mr. Milton has dedicated himself to working within the world of charity. This led to sharing his beliefs in education through the global charity, Alfalit International, whereby he now enjoys the role of Chairman of the Board, serving people in over 25 countries, teaching basic math, reading, writing as well as job skills training, for millions around the world.
At the core of Joseph Milton's philanthropic focus is the José Milton Foundation, which strives to support programs and organizations in South Florida that improve quality of living, with a special focus on education, research, and healthcare.
In keeping with Joseph's belief of always striving to make life better for those in need, he mirrors a quote from Winston Churchill who said, "We make a living by what we get, but we make a life by what we give."

B2J Development Group, builders of Oaks Place at Dania Beach – b2jgroup.com
B2J is the natural evolution and result of its founders individual journeys within the real estate development world. With over 4.5MM SF of residential and commercial space developed, B2J is a full-service development company 100% committed the quality of its products and its clients satisfaction; before, during and after they've purchased our products.