Auto Boutique
Investing in the future of auto sales
Business View Magazine interviews Alex Levitsky, CEO of Auto Boutique, for our focus on Top Automotive Dealerships in the U.S.
Auto Boutique was established in 2014 as a new kind of automobile dealer that tries to change the pre-conceived notion that many consumers have about the experience of purchasing a used vehicle. For the first two of years of its existence, Auto Boutique spent the time and money needed to perfect the model for long-term success and those investments proved invaluable. Today Auto Boutique is a premier wholesale car auto group with thriving locations in Florida, Ohio, and Texas. It proudly competes directly with traditional new and used auto dealers, offering a mix of online efficiency and onsite versatility with the car buying experience.
The secret behind Auto Boutique's success is its people and processes. With nearly 250 employees, Auto Boutique often focuses on hiring professionals with little to no experience in the auto industry. For example, many new salespeople are hired without a background in sales. "We have a culture of empowering employees early in their career and then promoting them internally," says Auto Boutique CEO Alex Levitsky. "We want to hire employees who we believe we'll be able to promote and who will stay with us for a while."
In fact, if a qualified candidate is interviewed but management does not feel that she or he will be a long-term employee, they likely will hire someone else. "We don't mind if our store becomes a training ground for employees who are new to the auto industry," Levitsky avers.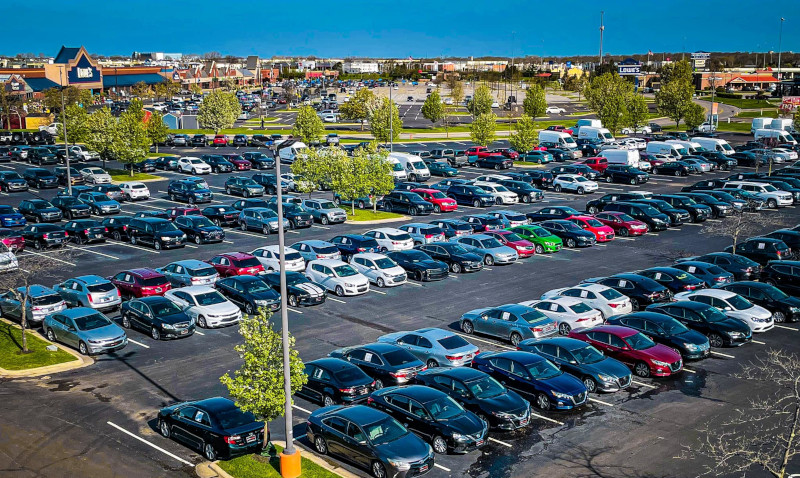 Sales processes give customers a unique way to purchase a vehicle
There are several ways that customers will notice the difference with Auto Boutique. First is that the sales team earns a salary rather than commissions. Their job is to help customers find the vehicle that best fits their lifestyle and needs, whether that is a used sedan under $20,000 or a new luxury vehicle. Customers feel no pressure to buy and sales professionals may be working with multiple customers at a time.
That process works because Auto Boutique provides other tools that allow customers to gather information on their own and then they can reach out to a sales professional when they have questions. Several iPad stations are set up around the dealership, where customers can seamlessly fill out information about their vehicle preferences, and even complete a credit application.
Auto Boutique has created standalone buying centers as a way to overcome the challenge of finding used vehicle supply, while providing a more comfortable customer environment. With supply chain issues and inflationary pressures making used cars as expensive as ever, these buying centers offer a place where customers can get their used vehicle appraised, receive a check on the spot for their car, truck or SUV, and take advantage of a free Uber ride back home. "Our research has determined that customers feel much more comfortable selling their vehicle in a storefront environment," Levitsky says. "It gives them more confidence."
Finally, the entire purchasing process can be handled completely online without ever visiting an Auto Boutique location. While many traditional dealerships began offering this service after the start of the COVID-19 pandemic, Auto Boutique had already been providing this service for several years. Auto Boutique delivers vehicles to 48 states with no need for direct, in-person negotiations.
"What makes us different is that we're focused on needs-based rather than wants-based service," Levitsky explains. "As of June 2022, demand was extremely high for vehicles priced under $25,000 that have good gas mileage, mostly due to rising inflation, specifically with gas prices. Given the company's independent nature, it has altered its inventory to include more of those vehicles, since it is not required to carry any specific makes and models. As a result, Auto Boutique has focused on having a higher supplier of such sedans as Honda Civics and Nissan Versas in 2022.
As for hybrids and electric vehicles, demand has risen as well. "We have quite a few Teslas because those are the used vehicles many of our customers want," Levitsky says.
Customer transparency matters
The entire Auto Boutique model is built around transparency with the customer. The company's website allows customers to see their true payment and transaction details online anywhere, anytime, in a secure environment. Ancillary products such as extended warranties or accessories can be purchased online as well. Auto Boutique has its own centralized call centers available  24-7 for customers to call, and it works with several reputable local and national lenders for financing, including Capital One, TD, and Wells Fargo.
Perhaps the most unique feature of Auto Boutique is the menu of "money-back options" it offers. First is a five-day "love it or shop it" offer, which is available to all customers regardless of how or where they bought the vehicle. Up to five days after a purchase, they can return the vehicle for a full refund. Second is a seven-day return policy specific to customers who bought a vehicle completely online, sight unseen. They can return that vehicle within seven days of receiving it with no questions asked.
Finally, Auto Boutique offers a 30-day price match guarantee. If the buyer finds the same vehicle make and model within 100 miles of the company's Columbus, Ohio location for a lower price, Auto Boutique will reimburse the difference in cash. Perhaps that is why well over 30 percent of the company's sales come from repeat customers, despite having been in business for only eight years. Levitsky acknowledges, "We provide these offers because we want to get potential buyers off the sidelines who have some of the common objections to buying a new or used vehicle."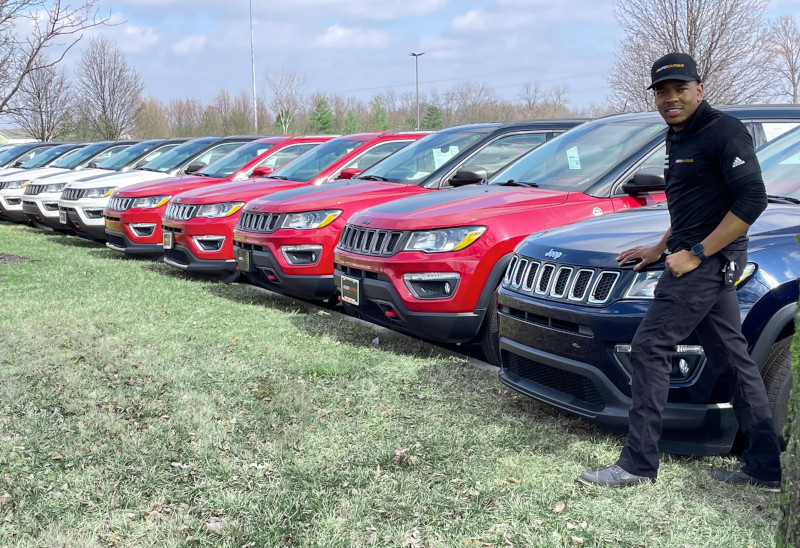 The industry is faced with many challenges for car buyers
One of Levitsky's biggest concerns for the next few years is the affordability of used vehicles, since so many of Auto Boutique's marketing efforts are designed to help customers get the best possible deal. He expects car prices to drop 15 percent in the near few months, but that other "ominous clouds" are forming for car dealerships. Those challenges include rising interest rates and gas prices. It is those low interest rates that have kept car buying somewhat affordable for customers in recent years even as prices have increased.
"We're worried that customers will stop purchasing big-ticket items given the inflationary pressures and vehicles are at the top of that list," Levitsky says. "So, we need to offer the options and opportunities that customers want to make it easier for them to afford a used car." Parts and service costs are also rising, and Levitsky admits that finding parts for certain vehicle repairs is difficult thanks to the global supply chain challenges. Auto Boutique does offer its own in-house service center to handle repairs for any make and model it sells and has invested in the new technologies and equipment to help make service as affordable as possible.
Despite some of the short-term challenges, the future is bright for Auto Boutique, as it continues bucking the trend of what a traditional car dealership is. Levitsky says he wants to expand their locations into new markets and add more "superstores" to serve as a one-stop shop that attracts customers from a wide area.
"We are motivated most by providing the vehicles that customers what at an affordable price and by supporting a positive and upward career path for our employees," Levitsky states. " By treating customers and employees right, I truly believe growth will follow."
AT A GLANCE
Auto Boutique
What: A 'non-traditional' pre-owned car dealer and parts supplier
Where: Headquarters in Columbus, Ohio
Website: www.automboutiqueohio.com