Keating Auto Group
Best in the biz
Business View Magazine interviews Ben Keating, President of Keating Auto Group, for our focus on the Texas Auto Dealership Industry
When Ben Keating decided to purchase his own auto dealership 20 years ago, he never could have imagined where it would lead.
Today, Keating Auto Group includes 28 dealerships with 19 different OEM brands that are run autonomously, as separate but related businesses. Headquartered in Victoria, Texas and with dealerships located in Dallas/Ft. Worth, College Station, Houston, and Killeen, Keating oversees an organization that has grown exponentially not just over his two decades of ownership but the two and a half years since the start of the COVID-19 pandemic.
Further proof of Keating Auto Group's stability and reputation is the fact it was ranked 28th dealership group in Automotive News' top 150 list, released in April 2022. "One of the things that appeals to me is how competitive this industry is," Ben says. "I got into this business because I thought we could do a better job than other dealers and I think we have proven that over the years. When you are competitive, you do everything you can in order to make your customers happy."
Success despite a pandemic
One of the first things that stands out about Keating Auto Group is that there were no layoffs in the early months of the pandemic. In fact, the company has grown 60 percent from where it was in March 2020, having added 11 dealerships to its family over that time. It has not always been "easy or fun" as Ben puts it, but it has been profitable.
At first the challenges centered around dealing with mandated closures and customers not being able to purchase vehicles in person. However, all dealers with the Keating Auto Group overcame this with investments in technology and other tools to make online and remote buying of vehicles easy and hassle-free.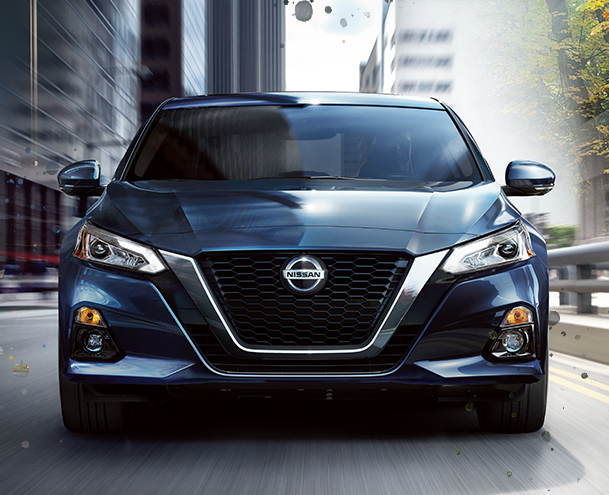 The next challenge continues to this day – a lack of vehicle supply. But given the loyalty long-time customers have for Keating's 28 dealerships, there has been no lack of demand. Keating Auto Group dealers have been successful in securing access to vehicles, while reducing its advertising and marketing spend in the short-term. This has led to the highest margins in company history. Availability of vehicles and service, rather than price, has been the determining factor in beating the competition in recent months.
Ben acknowledges, "We get a huge benefit by having our 28 dealers operate with 28 different general managers. They operate their own businesses but also learn from each other. This model has allowed us to adapt well."
Big enough to thrive and small enough to service
Being one, himself, Ben Keating is a huge fan of entrepreneurs and anyone who has created a business on their own. Given that, the frequency of dealer consolidation in the auto dealer industry over the past few years is a bit troubling, as many national-owned, publicly traded auto dealer chains have acquired locally owned dealers. Ben feels this has adversely affected the quality of customer service and the connection these dealers have with their local communities.
While Keating Auto Group is a growing organization, the fact that each dealership is managed individually gives it an advantage. "We benefit from economies of scale at a macro level that help us financially but we are still very focused on local communities," Ben says.
General managers at each dealership have the opportunity to purchase an equity ownership share, which gives them more of a financial stake in the health of the company as a whole. This incentivizes all leaders in the auto group to support each other. Ben explains: "Our main job (leading the auto group) is to help our general managers and the leadership of each dealership solve problems. We encourage and motivate them and ensure they have the training needed to be successful."
The caring culture of Keating Auto Group exists at each dealership. Locally, the GMs recognize they have the tools they need from the larger organization to build a better business, whether it is the ability to hire the sales and service staff they need, the use of high-tech operating systems, or the ability to secure needed vehicle supply. "With the move toward consolidation nationally we try to walk the line of having the best of both worlds in providing the best local service while maintaining a healthy financial bottom-line," Ben says.
Partnerships help growth
Of course, no business can do it alone. Ben acknowledges he has been supported by partners in every Texas community where dealerships are located. While countless other business owners, suppliers, advertising partners, etc. have played a role in Keating Auto Group's growth, two that stand out are Don Whitaker, Keating Auto Group CFO, who oversees all financial matters. Ben has known Whitaker since they attended elementary school together. He also highlighted the Group's COO, Steven Lepsig, who is referred to as their "relationship guru." Lepsig collaborates with the general managers and operational partners to make sure everything runs smoothly.
It's the entire team of employees who are responsible for making Keating Auto Group one of the most admired dealership groups, not just in Texas but around the U.S. Many new employees have been recruited out of Texas A&M and hired into one of the six dealerships located in the College Station and Bryan communities. The company also regularly promotes from within, which is why there is so little turnover at the management levels of each Keating dealership.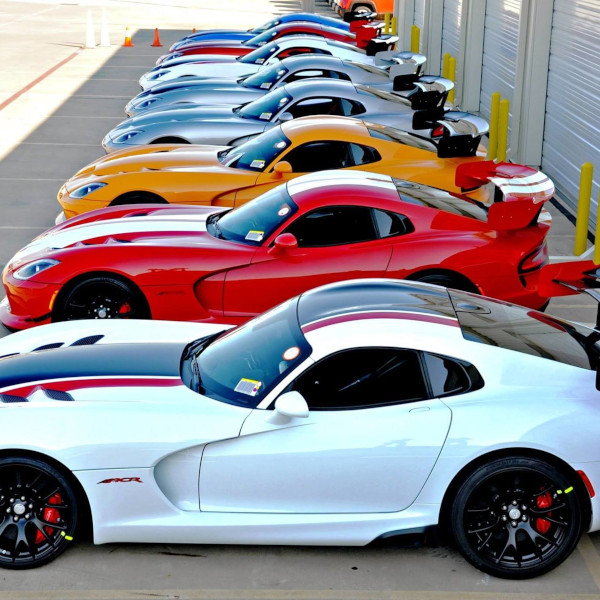 Industry trends
Ben understands the shifting needs of customers and the auto industry as a whole. But he also believes that the more things change, the more they stay the same. While electric vehicle purchases are rising (about five percent of all vehicles sold in the U.S. in 2021 were EVs), he feels the rate at which EV growth will occur in Texas is limited.
As for online sales, even if growth is 500 percent over the next 15 years, those sales will still only account for about 25 percent of Keating Auto Group's sales. "That is significant but it won't change the general nature of the business," Ben says. "Dealerships are still the best in the business at selling and servicing vehicles." His dealerships already can sell vehicles without customers even coming into the dealership, so he is confident that Keating Auto Group dealers are in a strong competitive position compared to national, online only options.
It all comes down to consumer preferences. "The government, the state, not even our sales professionals can tell customers what they need to buy. They will tell us what they want to buy," Ben states. With the median age of a vehicle on the road in the U.S. today at 12 ½ years, it is clear many consumers are keeping their vehicles longer. "It's up to us to be the dealer that sells and services those vehicles," he adds.
Investments for the future
Customers have high expectations, so Keating Auto Group is embarking on the next phase of investments to keep several steps ahead of its competition. The company is currently engaged in 10 different building expansions and related projects, in addition to the constant need for technology and IT upgrades to support employees and customers. Ben anticipates that Keating Auto Group will spend "several hundred million dollars" in facility investments at multiple locations between 2021-2024. This includes the building of five brand-new Hyundai facilities and 3-4 remodels of existing dealers.
Keating Auto Group understands these investments must be made to stay competitive. "The auto dealer industry has changed dramatically over the past three years but I do think over time we will gradually migrate back to the way it was," Ben says. He wants to address the changing needs of customers and is already preparing for a time when supply is high and competition for demand will be greater. That is why he is making significant investments at his dealerships to prepare for the time when attracting new customers is even more crucial.
"We need to be able to shift back to the changing customer needs," Keating says. "We are the best at what we do now but I want to be the best in the business then as well."
AT A GLANCE
Keating Auto Group
What: An award-winning auto dealer group with 28 dealerships and 19 different OEM brands
Where: HQ in Victoria, Texas
Website: http://www.keatingcareers.com/
Max Connect – www.maxconnect.com
Attribution Is Killing Your Strategy
Marketers who over-index on grabbing the quick dollar versus investing in building their brand are doing themselves a disservice. Brands too often commit a fatal blunder by focusing too intensely on a return on advertising spend (ROAS) model for all media dollars, which looks at value from only low-funnel efforts.
Don't get me wrong: you absolutely should measure your ROI from digital marketing and have a large majority of your budget tied to performance efforts, but marketing goes far beyond attributing every incoming dollar.
Digital marketing has no single solution. By ignoring the need for building brand and consumer mindshare through a full-funnel approach, a brand will never extend market share adequately and create brand affinity among its TAM (total addressable market). To drive long-term growth and success, marketers must invest in brand equity by claiming a prominent presence in customers' minds.
No shortcuts exist for guiding the customer's journey and building the right brand experience. A marketer can effectively build brand and market share while lowering the overall acquisition cost. As an experienced marketer, if your instinct tells you something, go for it, even if you can't measure an immediate ROAS. Don't let attribution kill your strategy.
Truist – www.truist.com
Truist Dealer Services has highly-specialized, dedicated resources to support dealers throughout their entrepreneurial lifecycle, including automotive retail investment banking through Truist Securities, floor plan, real estate, and Blue Sky lending, full credit spectrum indirect auto lending, business transitions advisory, treasury solutions, and insurance and risk management. Visit us at Truist.com/DealerServices.