Windward Auto Group (Windward)
Hawaii's Dealer for the People
Business View Magazine interviews Jerry V. Romano, President of Windward Auto Group, for our Automotive View.
Introducing Windward Auto Group- a local Hawaiian owned and operated dealership group that firmly places their customers first. The company is comprised of three separate dealerships, each with their own model focus: Windward Dodge Chrysler Jeep RAM, Windward Hyundai, and Jerry V's Honolulu Hyundai. Servicing drivers throughout the Honolulu region from sites in Honolulu city and Kanehoe, Windward's team of around 130 is proud to call themselves Hawaii's Dealer for the People. Windward states, "We believe that everyone deserves to have a nicer, smoother, stress-free sales and service experience. Our business is not selling and fixing cars- it's finding solutions to the problems you face when buying and keeping your vehicle in top running condition. Our goal is to be your trusted sales, parts, and service advisors in that process. This means Windward Auto Group is a dealership customers can be comfortable doing business with and recommending to others!"
Windward offers new and pre-owned cars for sale under the Dodge, Chrysler, Jeep, RAM, and Hyundai brands. For servicing and repairs, the company stocks high quality, certified brand parts and is committed to getting clients back on the road safely in as little time as possible. Staff can also assist clients with auto-loan finance and lease plans.
President Jerry V. Romano began his career in 1991, working at an auto technician for the previous owner of Windward Dodge Chrysler Jeep RAM in Cobb County, Kanehoe. "I'm really proud to say I started in the same dealership I now own, which is actually right next door to our Windward Hyundai dealership. Windward specialises in helping everyday people have a positive experience when purchasing or servicing a vehicle. Too often, we see clients who have previously had a bad experience, whether it be with a dodgy dealer or technician- our customers are treated with the upmost respect and care. You should be confident bringing your vehicle in for maintenance and buying a car should be fun and exciting! It's important that every single client that walks through our doors knows they can trust us with whatever it is they need. Our approach means we have continually been number one in vehicle sales, as well as being one of the highest ranked dealerships in customer and sales satisfaction, in the whole state of Hawaii. We take great pride in that- keeping our customers happy and satisfied."
Jerry continues, "Windward has a very clear vision of what it is we aim to do. We pledged to provide transportation solutions supported by fun and memorable experiences that build lifelong relationships in our community. We value service, courage, integrity, fun, empathy, and humility. It's our mission to help our customers enjoy their cars, whether new or used, but it's not just our mission- it's our pleasure."
Windward are active in the Honolulu community, Jerry says. "Part of our operation is giving back to our community, and we do so alongside our partners and suppliers. We feel it's our obligation as a business to not only provide a service to our community that contributes to the local economy, but to directly support those in need." In line with this commitment, Windward is currently working on a new non-profit project: Giving Hope Hawaii. Giving Hope Hawaii will be located at Windward's annex facility on Kahuhipa Street as a non-profit food pantry with delivery services for Honolulu's elderly community members and those living with disabilities.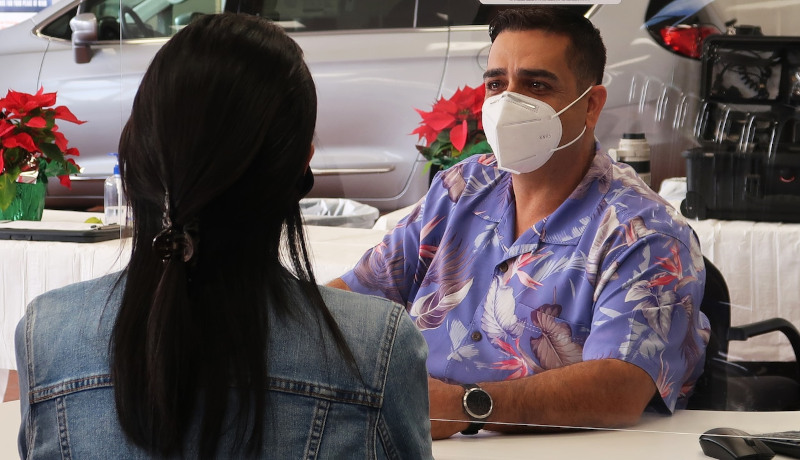 "We are hoping to open Giving Hope Hawaii later this year so we can start delivering food boxes to those that need them most," Jerry explains. "Throughout the years, supporting people in our community who have special needs has been a real passion of mine. My son, Peter, had special needs. Since his passing in 2012, I have regularly attended access education and supported learning classes to drop off day-to-day supplies in his memory. I also choose an organisation once or twice a year that Windward can give back to, whether by way of donations, sponsorship, etc. At the moment, we are working with the Children's Miracle Network. We are setting aside $50 from every single car that we sell to donate at the end of the month. Windward has also done this for the Make a Wish Foundation, the Wounded Warrior Project, and Susan G. Komen for the Cure."
Windward is committed to continuous growth, Jerry explains, and faces every challenges head-on. "Every day in this business, you're faced with some type of challenge. Most recently we saw the COVID pandemic turn the industry on its head. But for us, it just makes us better. Yes, you might struggle through a problem, but then you learn and grow from it. I think that's the difference between businesses that work and businesses that don't- using those challenges as opportunities to evolve. What we have learned from them is part of what makes Windward so unique. Since our approach is solutions-focused, we can use problems to work out truly effective processes and value-add for our clients in a way that is tailored to the issues they deal with on an everyday basis. For example, we offer a range of special services with the purchase of a car, including safe tires for life, a lifetime engine warranty, and lifetime speed safety inspections."
Jerry would like to extend Windward's gratitude to those the company has built working relationships with over the years. "Our industry and supply partners are certainly a huge part of why we are where we are today. I'd like to thank in particular the Bank of Hawaii and Hawaii Auto Dealers Association. And of course, a big shoutout has to go to every single one of our staff at Windward. We couldn't do what we do without you, and your dedication speaks volumes."
Windward's vision moving forward is already in motion, Jerry concludes. "Windward has two major goals for the future. The first is to take on more sites and bring them under the Windward Auto Group umbrella with the same culture, values, and mission to bring a genuine, fun experience to local car owners. And the second goal is to bring to life and grow our non-profit organisation Giving Hope Hawaii, which we eventually want to have operating Island-wide, to provide nourishing meals to Hawaii's most vulnerable. There are definitely big things ahead for us, and I'm excited to be a part of it!"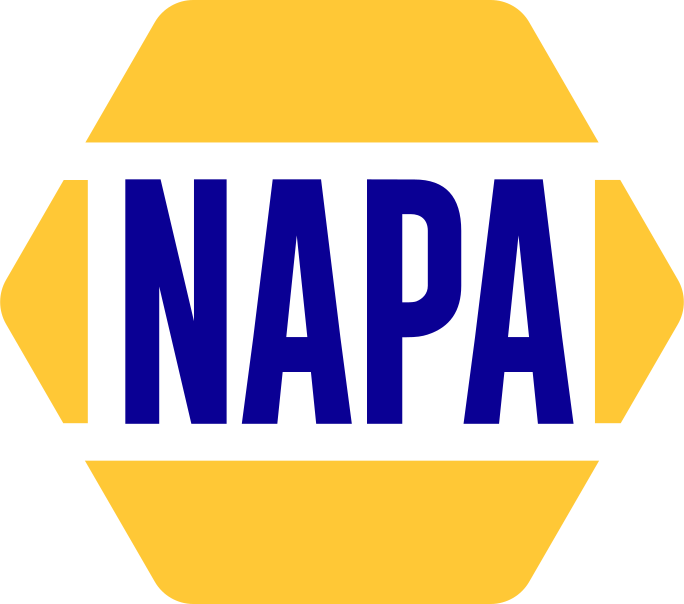 NAPA Hawaii – www.napaonline.com
NAPA Auto Parts has been operating in Hawaii since 1955 and is the state's largest automotive parts supplier with 33 stores across the state. Nationally, there are nearly 6,000 NAPA Auto Parts stores, and over 17,000 Auto Care Centers.  For more information, visit NAPAonline.com.
Cavanah Associates, Inc. – www.cavanah.com
Cavanah Associates, Inc. Insurance was founded in 1976. As a general insurance agency, Cavanah Associates specialized in commercial risks, homeowners and automobiles insurance. From these beginnings, Cavanah Associates grew in both commercial and personal lines insurance. For all your insurance needs contact Cavanah!