Utilities Employees Credit Union
Banking from the comfort of your home
Business View Magazine interviews Bret Krevolin, Pres & CEO of the Utilities Employees Credit Union, for our focus on Pennsylvania Credit Unions
Utilities Employees Credit Union is a step ahead – really far ahead.  "We were kind of virtual before virtual was virtual," reveals Terry Larkin, UECU's Vice President of Member Experience. "From the very beginning, we've assisted our members over the phone, by mail, and via their employers, so they never had to worry about traveling to a branch."
First chartered in 1934, UECU began with a unique business model. The credit union operated from a single Pennsylvania headquarters, offering its services through phone and mail. Today, the majority of banking is done through their digital platform or call center, and they still only operate the one Pennsylvania branch located at their headquarter facility, which currently employs a workforce of 95.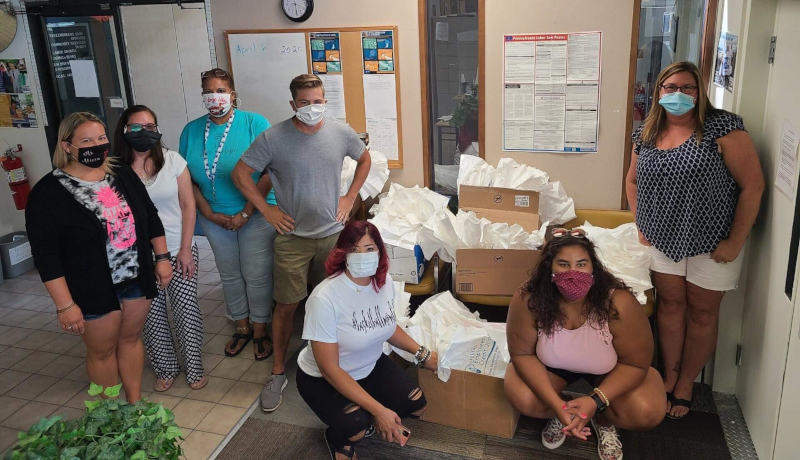 Having only one physical location means UECU is able to maintain low operating expenses, which allows them to return their profits back to members via low fees, competitive deposit and loan rates, and extra perks like nationwide ATM surcharge rebates and debit and credit card rewards. It also allows them to make investments in their IT infrastructure. "Many of our members travel coast-to-coast to keep our communities connected, powered and safe," explains UECU President & CEO Bret Krevolin. "Our members don't have to travel to a branch because they can access their credit union at home or on the road with our virtual services."
With UECU's online and mobile banking options, members can access their credit union  accounts, pay their bills, make transfers, deposit  checks, apply for a loan, redeem their rewards points, access card controls, and set up account alerts. Krevolin adds, "And when members have a question or need some help, our dedicated member services representatives and financial services consultants can assist them over the phone or via live chat."
UECU was originally formed as a way for gas and electrical employees to save and borrow from their collective financial resources. It initially served employees from the east coast who worked for public utilities owned by the Associated Gas & Electric holding company, but gradually grew into a full-service credit union for utility and energy industry employees from across the United States. Following its 2017 merger with ClearChoice Federal Credit Union, UECU expanded its charter to include those who live, work, worship, or attend school in the Greater Reading, Pennsylvania area as well.
Today, UECU serves 47,000 members and over 550 partner companies from a variety of utility companies including gas, electric, water, renewable, municipal and communications. Their current asset size is $1.34 billion. "For a credit union, it's relatively large," says Krevolin. "We have a very strong capital base with about 15 per cent capital. Unlike a bank, UECU is owned by its members, so its decisions are always made with members' interests in mind. Since UECU's inception, we've embodied the credit union philosophy of 'people helping people,' always returning our profits to our member-owners through deposit rates that far exceed the national average, a robust rewards program, a comprehensive financial wellness program, low fees, nationwide ATM surcharge rebates, and free financial services."
Partner companies that offer UECU as a financial benefit to their employees are given a dedicated national account representative, customizable wellness program integration, co-branded employee resources, live on-site or virtual group financial education, access to one-on-one credit counselling, guidance for employees' money questions, and access to CueItUp – an on-demand, interactive, virtual financial wellness program.
According to Krevolin, "When companies take advantage of our partnerships, they are provided with tools they can implement to help their employees thrive. We have found that providing a financial wellness program can help lessen distractions in the workplace. For many people, finances play a key role in how they live their lives. And when money problems occur and they don't know what to do or where to turn, it can have a negative ripple effect on their home and work life. With our CueItUp Financial Wellness Program, employees can create a personalized roadmap to financial strength."
Pre-pandemic, national account representatives traveled the country year-round to offer in-person support to utility and energy partner companies and their employees. These representatives assist with employee rollouts, facilitate financial wellness courses, attend open enrollment sessions for employee benefits, and provide one-on-one support. COVID-19 may have put a damper on in-person meetings, but it hasn't stopped the UECU's representatives.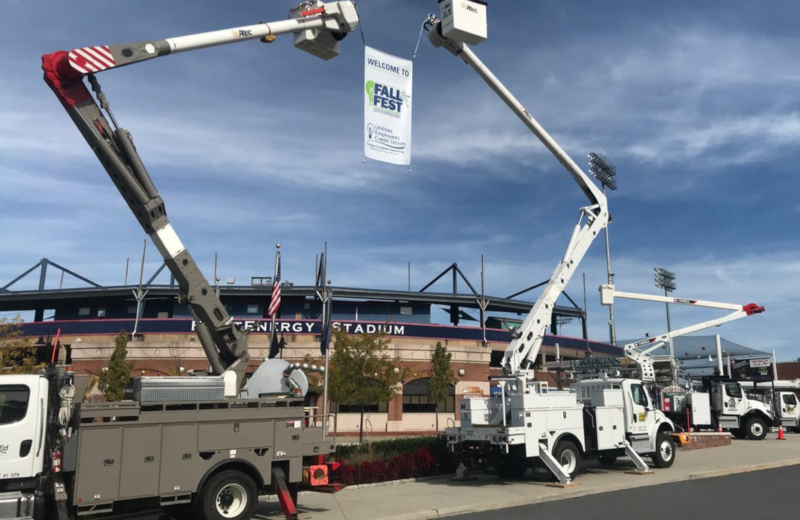 "They normally travel to our existing sponsor companies, as well as to prospective ones to drive business and meet with the members," says Krevolin. "Because of COVID they have not been able to travel so we've had to use a lot more virtual meetings." This operating model has served UECU well. The credit union has consistently received a five-star superior rating from BauerFinancial Inc, an independent firm that analyzes banks and credit unions. They achieved this rating thanks to having the highest-ranking level in capital adequacy, asset quality, and stability. In 2019 and 2020 UECU was also ranked in the top 200 out of over 5,000 credit unions in the U.S. by DepositAccounts.com.
Not only do they give back to their members financially, UECU is there for their members in times of hardship. "We work pretty heavily with our sponsor companies when hurricane season comes around," reports Larkin. "When those linemen are called out for hurricane duty, we will send meals to staging areas in Florida, for example, to lift their spirits and let them know we are thinking of them."
When UECU members were headed to Louisiana and Texas in late August this year to restore power to communities affected by Hurricane Laura, the credit union stepped up to provide a piece of comfort to the hardworking crew. "This crew spent 20 days away from home and families helping to restore power in what they said to be the worst damage and worst conditions they've seen in a long time," Larkin recalls. As a gesture of support for these brave and selfless professionals, UECU coordinated a surprise delivery of essential goods, snacks and drinks on September 7 to their staging area and hotel in Orange, Texas.
The crew was thankful for the delivery and shared items with others at the staging area as they left that morning.  They were so grateful for UECU's act of kindness that they sent a framed photograph of the team and a signed Texas license plate, along with a note to express their appreciation. "Just wanted to thank you for all your support during our trip to Texas," the card reads. "You went above and beyond. It's great knowing that you and all of Utilities Employees Credit Union views your members as one big family."
UECU also acknowledges the hard work and sacrifice of its members through badges of honor. "For every hurricane where they perform storm duty, we actually create hurricane stickers," Larkin explains. "Then anybody who has responded to those hurricanes can let us know and we will send them one. We really support those that go into the trenches during difficult times to get power and all the utilities back up for customers who are going through natural disasters." UECU gives back in other ways, too. "We are a big supporter of the United Way," Larkin adds. "Last year, UECU and its employees contributed over $33,000 and UECU was ranked in the top 100 companies in our region for donations."
And when the pandemic hit, UECU was prepared. Employees were already equipped with the tools they needed to work from home, allowing the credit union to maintain its high service levels for members and partner companies throughout the pandemic, without any interruptions. UECU also offered aid to its members during this unprecedented time. "When the pandemic struck, we created payment and loan-relief options to help our members keep their finances on track so they could concentrate on what matters most – taking care of their families," shares Krevolin. "These options included forbearances and waiving skip-a-pay fees on eligible loans. We also offered loan discounts to help members who may need a personal loan."
Looking to the future, Utilities Employees Credit Union is still thinking ahead. They have plans to grow both organically and through mergers and continue to evolve with new technologies and opportunities. Krevolin sums it up well: "As we move forward, we'll continue to build upon the foundation we've created for our members' digital banking experience – delivering the experience they deserve now and into the future."
AT A GLANCE
Utilities Employees Credit Union
WHAT: Full-service, virtual credit union
WHERE: Headquartered in Wyomissing, PA
WEBSITE: www.uecu.org